FOOD & DRINK
Brunswick Aces Is Set to Be Melbourne's First Non-Alcoholic and Hangover-Free Bar
The new project from booze-free gin producer Brunswick Aces will see teetotallers and the sober curious spoilt for choice.
From health kicks to Feb Fast-style breaks and full lifestyle overhauls, there are plenty of reasons why ditching the booze is booming in popularity. And, as clever bartenders, winemakers and beer brands answer the call, we've never been quite so spoiled for choice when it comes to tasty, creative alcohol-free bevs. But now, local distillery and booze-free gin producer Brunswick Aces is taking things to the next level, announcing plans to open the city's first-ever, dedicated non-alcoholic bar.
Taking over a 150-person space on Weston Street in Brunswick East, the Brunswick Aces Bar is gearing up to open its doors by the end of April. Once complete, it's set to be a temptation-free drinking destination for the teetotaller or sober curious, but also just a neat spot to hang and imbibe when alcohol's simply not on your night's agenda.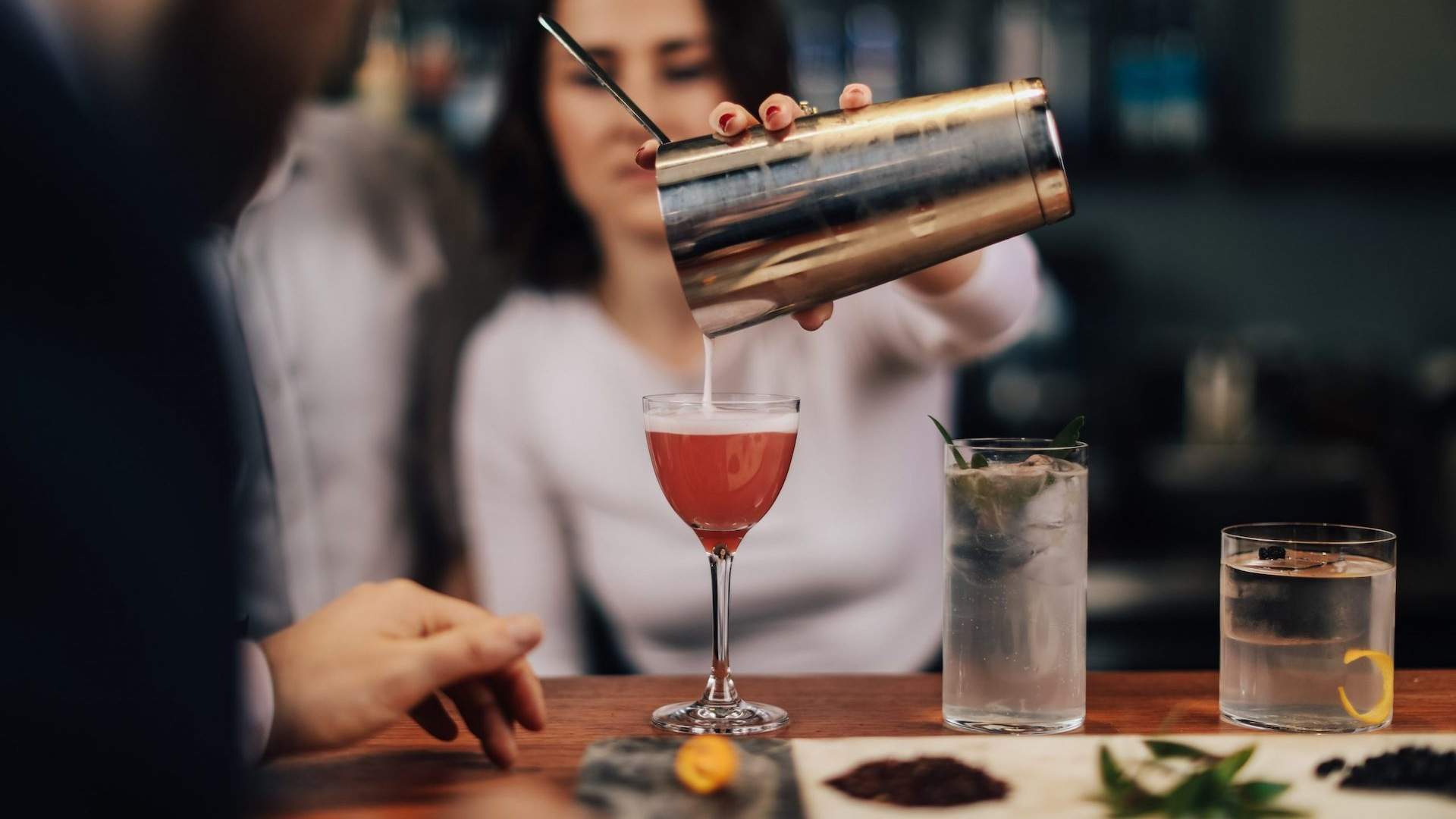 While Brunswick Aces does make regular gin, it's perhaps best known for its range of sapiir — a non-alcoholic distilled drink crafted on botanicals. The brand uses aromatic ingredients like lemon myrtle, Tasmanian pepperberry, native wattleseed and that all-important juniper to create a concoction that's akin to a gin, sans booze. And in the new bar, you'll have a front-row seat to the sapiir distilling operations, while you sip the spoils just metres from where they're made.
The Brunswick Aces Bar menu might be short on alcohol, but it's sure not wanting for choice. You can expect to find a whole range of crafty cocktails, led by boozeless takes on the classics, including a negroni and even an espresso martini. Alongside those, sits an impressive lineup of non-alcoholic beers and wines sourced from all over the world.
If you're hanging for the real deal, that's alright, too. In the spirit of inclusivity — and celebrating Brunswick Aces' other pursuits — the bar will be serving a single alcoholic option: a gin and tonic, made on the brand's own gin blends.
The Brunswick Aces Bar is set to open on Weston Street, Brunswick East, from late April. Stay tuned and we'll share more details as they drop.
Published on February 25, 2021 by Libby Curran