FOOD & DRINK
Impossible Foods Is Finally Serving Up Its Plant-Based Beef Alternative in Australia
Burger chain Grill'd has added four Impossible burgers to its menu, while Sydney favourite Butter is doing an Impossible pop-up with katsu, cheeseburgers and chilli cheese fries.
Australians, if you like your burgers cruelty-free, then you've probably been keen to introduce your tastebuds to Impossible Foods. One of the big names in plant-based meat, the brand has built up quite the following in the US — and, from today, Thursday, November 4, it's finally available Down Under.
Known for making not just meat alternatives but also dairy substitutes out of plants, Impossible has launched in Australia with two big collaborations: with burger chain Grill'd and Sydney fried chicken joint-meets-sneaker shop Butter. Nationwide, you can now tuck into four Impossible burgs made with the brand's beef alternative. If you're a Sydneysider, you have a couple more options at Butter's Chatswood and Parramatta outposts, and you'll also be able to try a broader menu at Butter's upcoming Impossible pop-up in The Rocks.
For burger fiends, those four new additions at Grill'd Australia-wide include a cheeseburger (complete with vegan cheese and vegan mayonnaise), the 'Simply Grill'd' which recreates the chain's standard burg, a vegetable-heavy option that comes with beetroot and avocado, and an Aussie spin on the concept that also adds beetroot and barbecue burger sauce.
In Sydney, Butter is doing an Impossible cheeseburger and an Impossible classic burger, marking the first time it's ever had plant-based meat alternatives on its menu.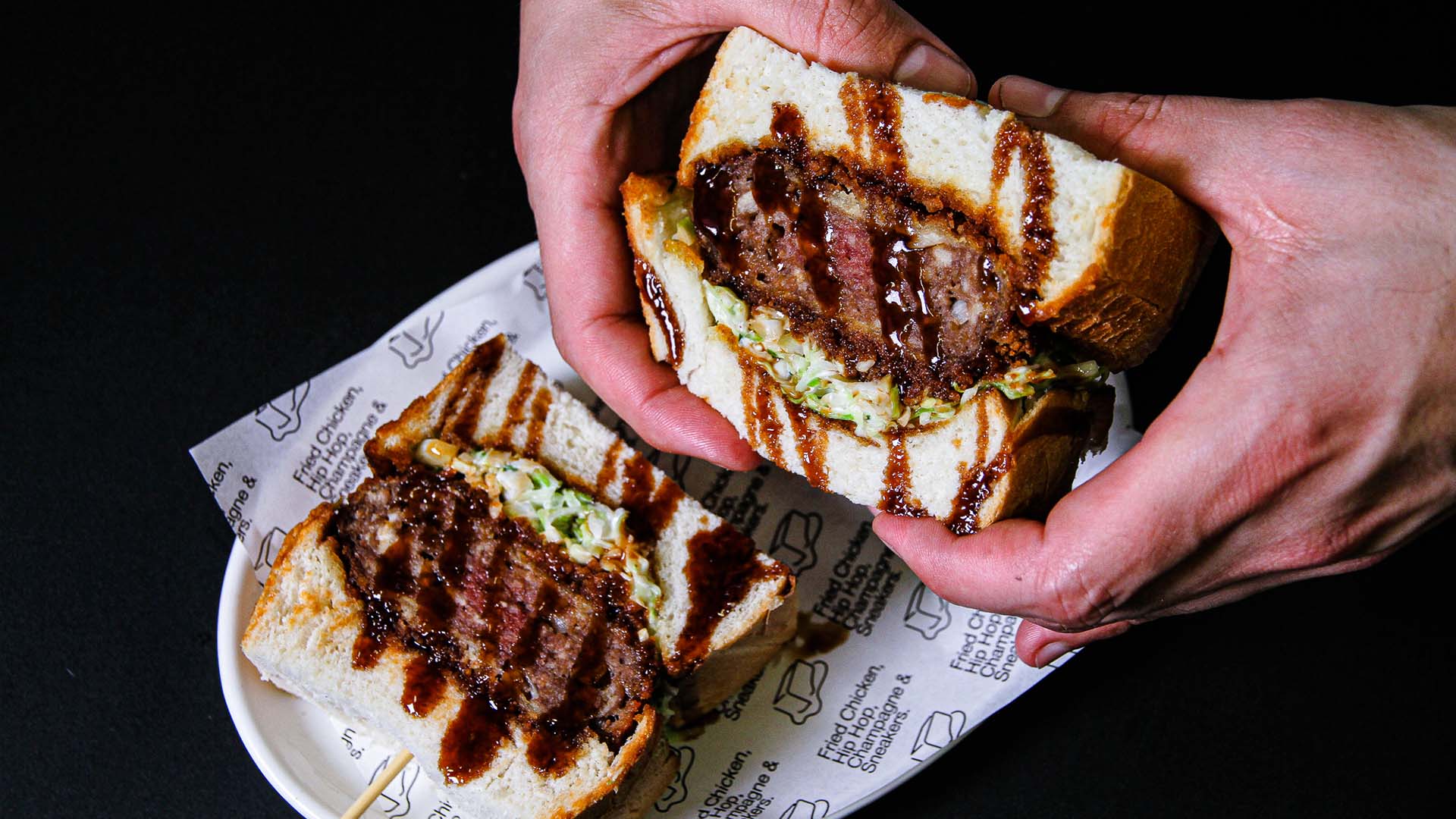 Butter will also be adding a new Impossible burger to its lineup every fortnight, and slinging Impossible lasagnes and meatball subs via its home-delivery brand Mumma Julian's.
And, at a yet-to-be-revealed date sometime later in November, Butter's Impossible pop-up in The Rocks will only serve items made with Impossible beef. Think: meat-free katsu, cheeseburgers and chilli cheese fries, plus whatever else Butter co-owner and executive chef Julian Cincotta comes up with.
In total, Impossible's meat-less 'beef' is now available in more than 150 restaurants around the country — and you can expect more places to join the list. And if you're wondering what makes the brand's plant-based options stand out, it was named the best plant-based burger by The New York Times.
Grill'd's Impossible menu is available in stores from Thursday, November 4. Butter is serving two Impossible burgers at its Chatswood and Parramatta outposts, and will set up an Impossible pop-up in The Rocks later in November. For further details about Impossible, head to the brand's website.
Published on November 04, 2021 by Sarah Ward