FOOD & DRINK
New Impossible Foods Startup Makes Veggie Burgers That 'Bleed'
Carnivores, leave your hatin' at the door.
Vegetarians craving the bloody mess that is a medium-rare beef burger, you're no longer in danger of caving. Biochemist and Impossible Foods startup founder Patrick Brown is leading the charge for veggie burgers that not only taste like meat, but legitimately simulate the characteristics — let's plainly call it 'meatiness' — of meat. The secret? 'Plant blood'.
Making vego-friendly meat isn't a new idea by any means, with epic tofurkeys, fakon (fake bacon) and Suzy Spoon's sausages dotting the plates of yearning vegos for years. But Brown's scientific approach to medium-rareness suffuses the patties with bioengineered substance from a molecule called heme, found in hemoglobin — the thing that makes blood red and makes it taste all metal-like. So the particular type of vegetarian who leaves meat out for ethical reasons but yearns for a medium-rare shindig can have their burger and eat it too.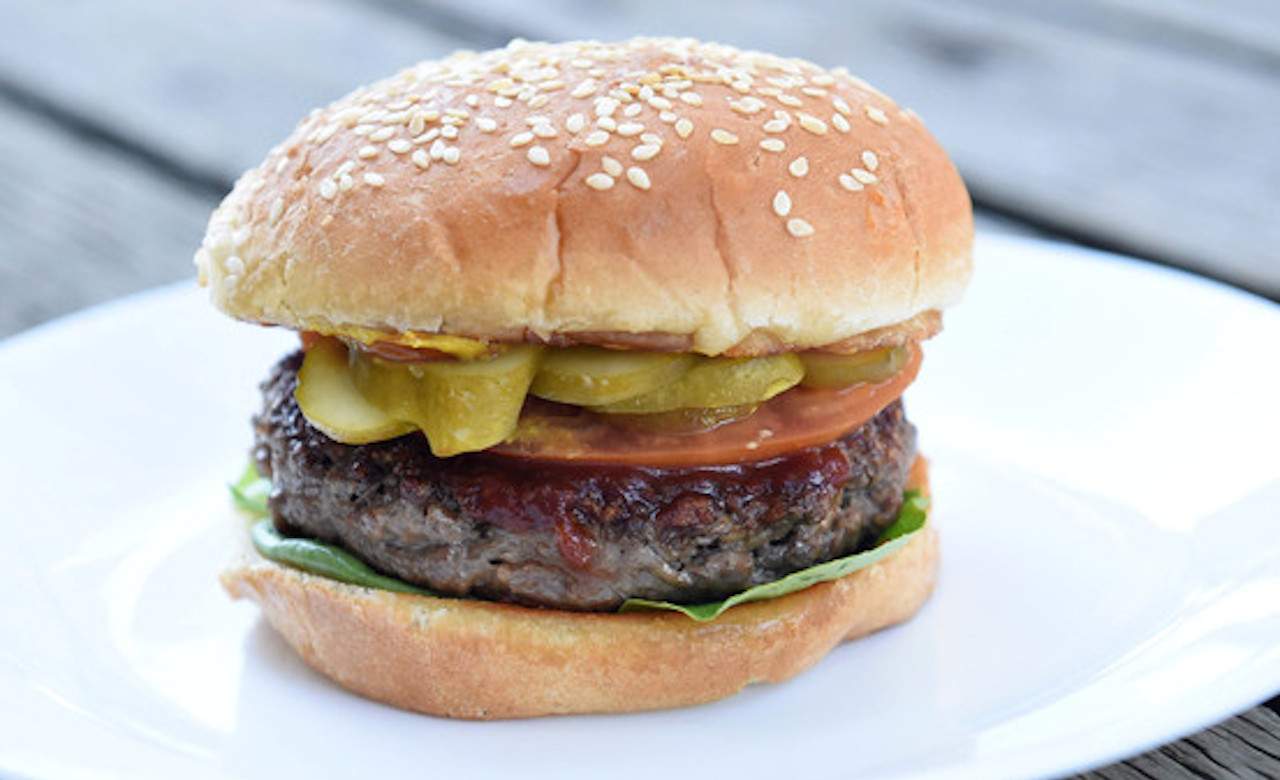 Brown's not doing too shabbily either, a 60-year-old Stanford University professor turned first-time entrepreneur with a cheeky $75 million in venture capital under his belt — including cashola from Bill Gates, who's gotten right into meatless meat of late backing startup Beyond Meat, "the first plant protein that looks, feels, tastes, and acts like meat." Google Ventures are even on board with Impossible, starting production on the $20-a-pop patties now.
With Silicon Valley companies seriously getting behind projects like Impossible Foods, Beyond Meat and Modern Meadow ($10 million funded, 3D-printed meat), the world's obsession with meat could be one step closer to being sustainable and death-free. "Livestock is an antiquated technology," Brown told the Wall Street Journal. A small win for cowies.
Via WSJ, Gigaom and Grub Street.
Published on October 09, 2014 by Shannon Connellan