FOOD & DRINK
Vegan KitKats Are About to Hit Australian Supermarkets So Everyone Can Have a Break
They're made with a rice-based milk alternative, and they hit Woolworths Metro stores next month.
Everyone has heard about — or tried to eat their way through — KitKat's famed range of weird and wonderful Japanese flavours. A cough drop version once existed, and it really wasn't great. The sake version, a perennial favourite, is absolutely delicious. But if you're vegan, none of these varieties will have tempted your tastebuds. KitKats in general won't have either, actually.
Come July, that'll change for Aussies who follow a plant-based, dairy-free and cruelty free diet, and would also like to sink their teeth into a KitKat. The brand is launching KitKat V, a new vegan KitKat. It's made with a rice-based milk alternative, resulting in a smooth vegan milk chocolate — not dark chocolate — which is then layered over the usual crisp wafers.
That means that from Monday, July 26, everyone can now have a break — and a KitKat — with KitKat V joining other plant-based alternatives among Nestle's products. So, if you'd like to crack open a few fingers while tucking into a glass of plant-based Milo, you'll be able to.
The 41.5-gram bars will cost $2 and, if you're already keen, they can be pre-ordered from the KitKat Chocolatory website ahead of their supermarket debut at Woolworths Metro stores.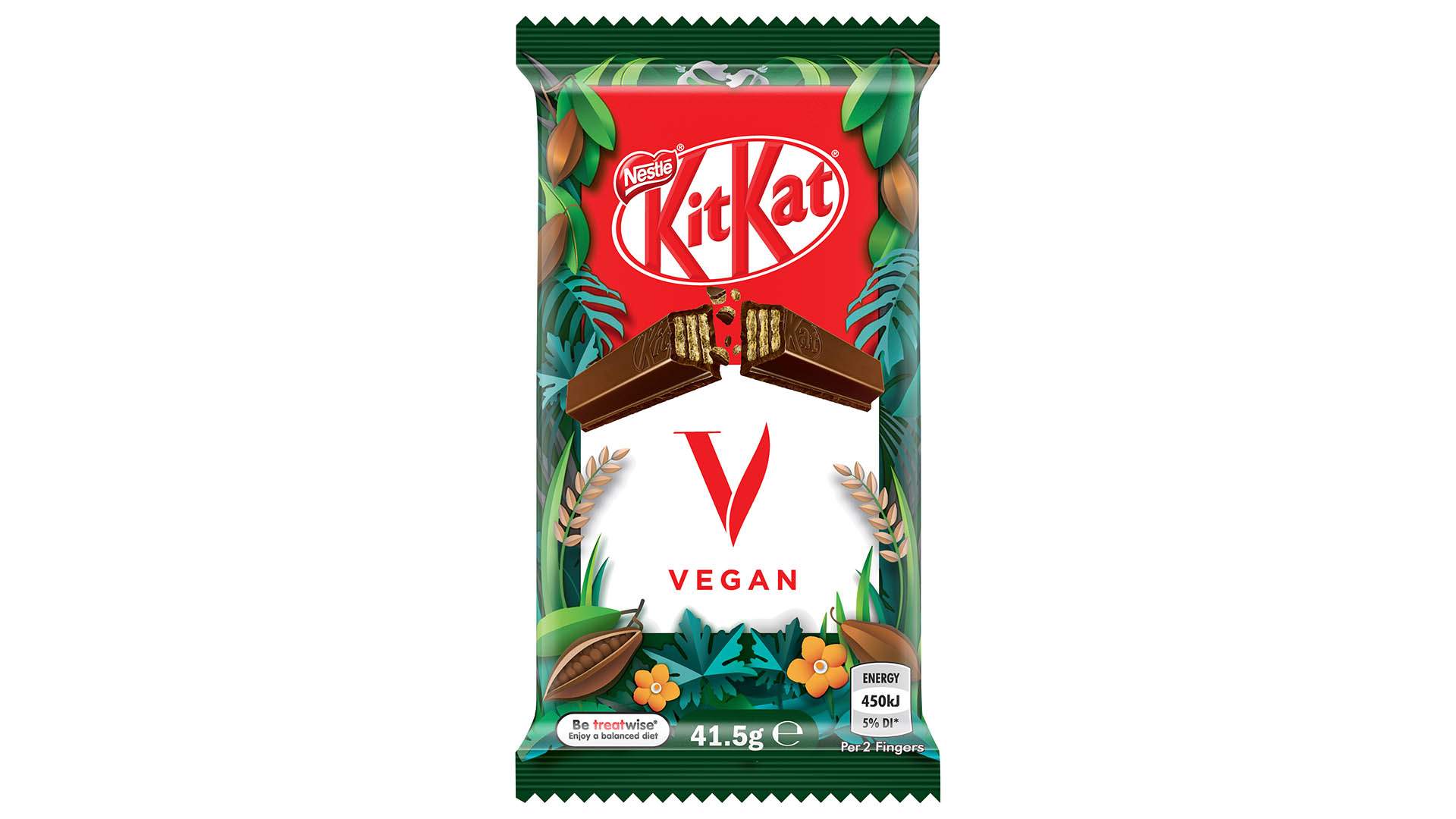 When your next sugar craving hits, add them to your list alongside vegan Natural Confectionery Co fruit lollies, vegan choc tops, and vegan Magnums, Cornettos and Weis Bars.
KitKat V will hit Woolworths Metro supermarkets on Monday, July 26 — or you can pre-order them now from the KitKat Chocolatory website.
Published on June 15, 2021 by Sarah Ward