Eight Vivid Sydney Highlights to Add to Your Diary If You Want to Farewell Winter with a Bang
Put these big-ticket items on your hit list, stat.
EIGHT VIVID SYDNEY HIGHLIGHTS TO ADD TO YOUR DIARY IF YOU WANT TO FAREWELL WINTER WITH A BANG
in partnership with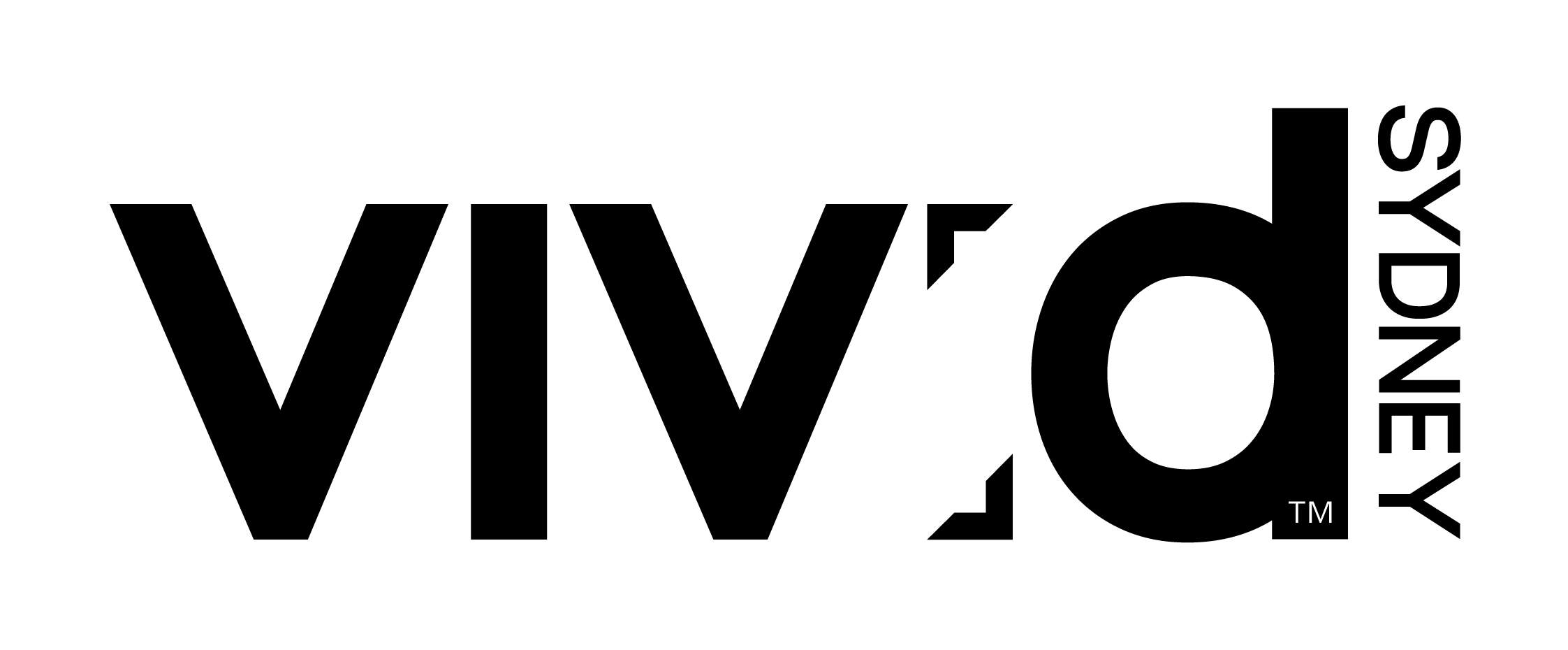 Put these big-ticket items on your hit list, stat.
UPDATE: Friday, August 6 2021 — In light of Greater Sydney's current COVID-19 situation, Vivid Sydney has been cancelled for 2021 and plans to return next winter instead. For more information, visit the event's website. For more information about the status of COVID-19 in NSW, head to the NSW Health website.

Now in its twelfth year, Vivid Sydney has undeniably become one of the biggest cultural events in the country and, from August 6–28, the blockbuster festival will once again transform the harbour city. Make the most of the last weeks of winter by exploring the epic program of luminous light, live tunes and thought-provoking talks.
There's so much to do and see this year, that you're going to have to get organised so as to not miss out on any of the action. To help you create your shortlist, we've teamed up with Vivid Sydney to round up eight picks that'll make you think, dance and gaze in wonder — and get you falling in love with the harbour city all over again.
8

Like any live music institution should, Oxford Art Factory is throwing itself a humongous birthday party to celebrate is 14th year around the sun. Since 2007, OAF has been a go-to for Sydneysiders thanks to its ever-exciting lineup of local and international artists. This one-off celebration promises a ten-hour extravaganza of Aussie talent, with a whopping total of ten artists on the bill. You can rock out to Adelaide's Bad//Dreems, boogie along to Melbourne psych heroes Bananagun or admire the shimmer and sparkle of country-rock outfit Caitlin Harnett & The Pony Boys. To ensure the music — and, more importantly, the fun — never stops, OAF has teamed up with DJs from Third Eye Stimuli Records, Route 66 and Side Hustle who'll fill the in-between-set voids, too. Oh, and did we mention it's free?

Image: Destination NSW

7

Fresh from cleaning up at last year's ARIA Awards, Zambian-born hip hop powerhouse Sampa the Great is bringing her collision of rap, poetry and spoken word to the country's most iconic venue, Sydney Opera House. For Vivid Sydney, she's taking over the Joan Sutherland Theatre for two gigs — 3.30pm and 8.30pm — and will be joined by artists Mwanjé and Kye to deliver a performance that weaves together elements of heritage, colonialism and the experience of the black diaspora, while also looking forward to a vision of tomorrow. If you've never seen Sampa the Great before, expect a kaleidoscope of sound and visuals — and to be blown away.

Image: Lucian Coman

6

Actor, writer and advocate Jameela Jamil has attracted legions of fans with her willingness to challenge sexism, diet culture and celebrity endorsements. Launched in 2020, her podcast series I Weigh now has its own YouTube channel and has featured conversations with inspiring women such as Gloria Steinem, Reese Witherspoon, Roxane Gay and Demi Lovato. As part of Vivid Sydney's 2021 Ideas program, Jamil will be appearing from the US via live video in conversation with author, commentator and fellow trailblazer Jamila Rizvi. The two will discuss topics such as self-image, diversity, race and representation, and how to cope with the beast that is social media. All in all, this talk promises to be a thought-provoking and engaging 90 minutes. You can catch it at Sydney Town Hall from 1–2.30pm.

5

When you think Vivid Sydney, you think lights — and this year is no exception. The Sydney Harbour Bridge, Sydney Opera House, Circular Quay and The Rocks are all stunning architectural landmarks and, over the course of the festival, they'll all be bathed in vibrant lights. Created by artist collective Mandylights, Our Connected City will see hundreds of synchronised colour-changing lights pulse across the Harbour Bridge, then through The Rocks, around Circular Quay and onto the Sydney Opera House forecourt for the first time ever. Plus, 150 light beams will dance across the night sky while more light sources will illuminate the surface of Sydney Harbour. Expect to fall back in love with the city — and its creatives — in a powerful new way.

Image: Mandylights

4

Consistently offering some of Sydney's most thrilling live music and art experiences, Carriageworks has outdone itself for Vivid Sydney this year. Punk group Amyl & The Sniffers are set to bring their brand of breakneck raucousness to the venue on August 20. Influential MC and proud Barkindji woman Barkaa, rising neo-soul star Akosia and experimental Brisbane band Tropical F*ck Storm are also on the music program. The headliner grabber, though, is Melbourne's prolific King Gizzard & The Lizard Wizard, who are rattling through their bumper catalogue over five consecutive nights (August 22–26), each with a different genre as its theme. If that wasn't enough, Cantina OK!  will be gracing the venue as a part-bar, part-nightclub and part-artwork pop-up from Thursday, August 19 to Saturday, August 28.

Image: Jacqui Manning

3

Head to Darling Harbour's Tumbalong Park during Vivid Sydney and you'll come across the multi-sensory spectacle that is Macula. The immersive installation combines sustainable architecture, light projection and video animation, and is set to be a fan favourite. Named after the part of the eye that enables us to perceive colour in detail — and, boy, does this impressive artwork deliver — is designed by Julian and Rico Reinhold in collaboration with Jaye Irving, Joseph Goddard and Dylan Clay. Macula features bamboo combs, forming a spiralling tunnel, and will be positioned in stark contrast to the steel and glass of Darling Harbour. Architecturally impressive by day and a party of patterns by night, it will make for perfect Insta-worthy shots, so have your camera ready.

2

As part of Vivid Sydney's Up Late Series, the Museum of Contemporary Art will host special events every Friday night for the duration of the festival. Not only is the Terrace the perfect vantage point to catch all the twinkling light projections, but you can party at the Museum after dark every Friday, with three special nights lined up. On August 13, MCA x Vivid Up Late: Transcend will celebrate gender diversity and fluid expressions of identity. The evening will fuse together conversation, music, dance, theatre and fashion. Then on August 20, MCA x Vivid Up Late: Love, Sex and Consent aims to redefine the language of love, encourage body positivity and recognise nontraditional relationships with a night of talks, workshops and performances. Rounding out the three-part series, MCA x Vivid Up Late: The Dinner Party will be hosted by First Nations artist and activist Richard Bell. Inspired by Bell's film The Dinner Party (2013), the event will (somewhat playfully) unpack race relations in Australia and present an Aboriginal-led future.

Image: Love, Sex and Consent

1

In 1988, celebrated Aussie artist Helen Eager had a residency at New York's Greene St. Studios, and it was here her work began the journey into the abstract realm. This metamorphosis — from drawings of interiors to experiments in shape and colour — will be represented on the MCA's façade through New York Sunday. The animated art projection showcases the subtle changes in her work over time, culminating in the premiere of her latest piece. For the work, Eager has collaborated with celebrated electro-pop musician Paul Mac, who has created original compositions to complement this exploration of light, visuals and sound.

Image: Destination NSW