ARTS & ENTERTAINMENT
Field of Light
This after-dark light show spreads across the size of nine football fields and illuminates the base of the magnificent Uluru.
A trip to the Red Centre wouldn't be complete without a journey to this incredible, sacred place. Uluru-Kata Tjuta National Park has not only a magnificent natural formation in the middle of the desert, but it's also a deeply important part of the cultural landscape of the Anangu people. Depending on how much time you have, and how you prefer to travel, you can fly from Alice Springs, which takes around 45 minutes each way, or you can make a road trip out of it. Either way, ensure you stay for sundown to see the base of Uluru glow with Bruce Munro's Field of Light: 50,000 little beams create a vibrant, pulsing light show each night. The artwork spreads across the size of nine football fields, and it's now glowing indefinitely.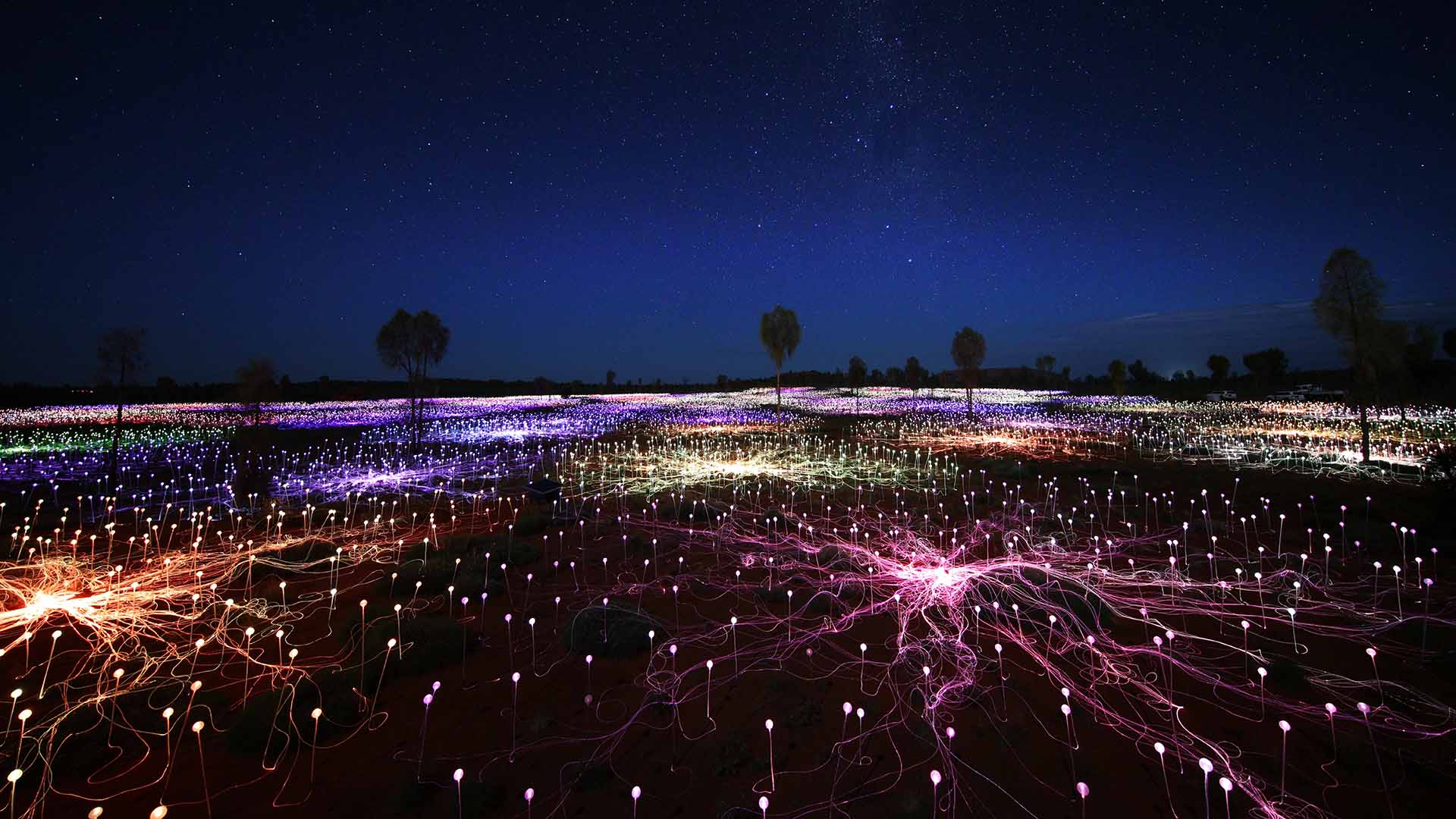 Images: Field of Light: Bruce Munro. Photo by Mark Pickthall.