Five Dog-Friendly Trips Around Regional Victoria to Take with Your Fur Baby
Treat your very good dog to a very good time.
in partnership with

Did you know every time you leave the house your little dog's heart breaks in two? Well, it certainly feels like that. To stop feeling like an absent parent, it's time to start including your loveable fur baby in your weekend getaways. Fortunately for you, regional Victoria is just the place to make that happen with a throng of pup-friendly activities on offer. Make yourself the most popular owner at the dog park by planning a weekend trip to one of these great spots — from wild walking adventures to puppuccino-packed pampering, there's something for all puppers, great and small.
From pristine beaches and bountiful wine regions to alpine hideaways and bustling country towns, Australia has a wealth of places to explore at any time of year. We've partnered with Tourism Australia to help you plan your road trips, weekend detours and summer getaways so that when you're ready to hit the road you can Holiday Here This Year.
Some of the places mentioned below may be operating differently due to COVID-19 restrictions. Please check the relevant websites before making any plans.


TAKE YOUR HOUND ON A HIKE
We all know dogs love nothing more than bones, pats, running about, sniffing and exploring; they're a bit like the Energizer Bunny, they could go on forever. So, when it comes to getting out of town and into the great outdoors, remember, it isn't all about you. Make sure to give your pup ample time to explore. We suggest spending the day traversing the amazing boulders and rock formations at the You Yangs — the scent of kangaroos and other wildlife will send Snowy absolutely loco. Climb Big Rock, have a picnic at Yellow Gum and lose yourself in this incredible park. If you're lucky, you might even spot a koala or echidna (which is why it's super important to keep your dog on a leash). Once you and pup are pooped, drive northwest through serene Stieglitz and up to Meredith for a bite to eat. Use the Moorabool Valley Taste Trail as your guide to a wonderful selection of local produce.
Where? You Yangs Regional Park. How Far? One hour from Melbourne.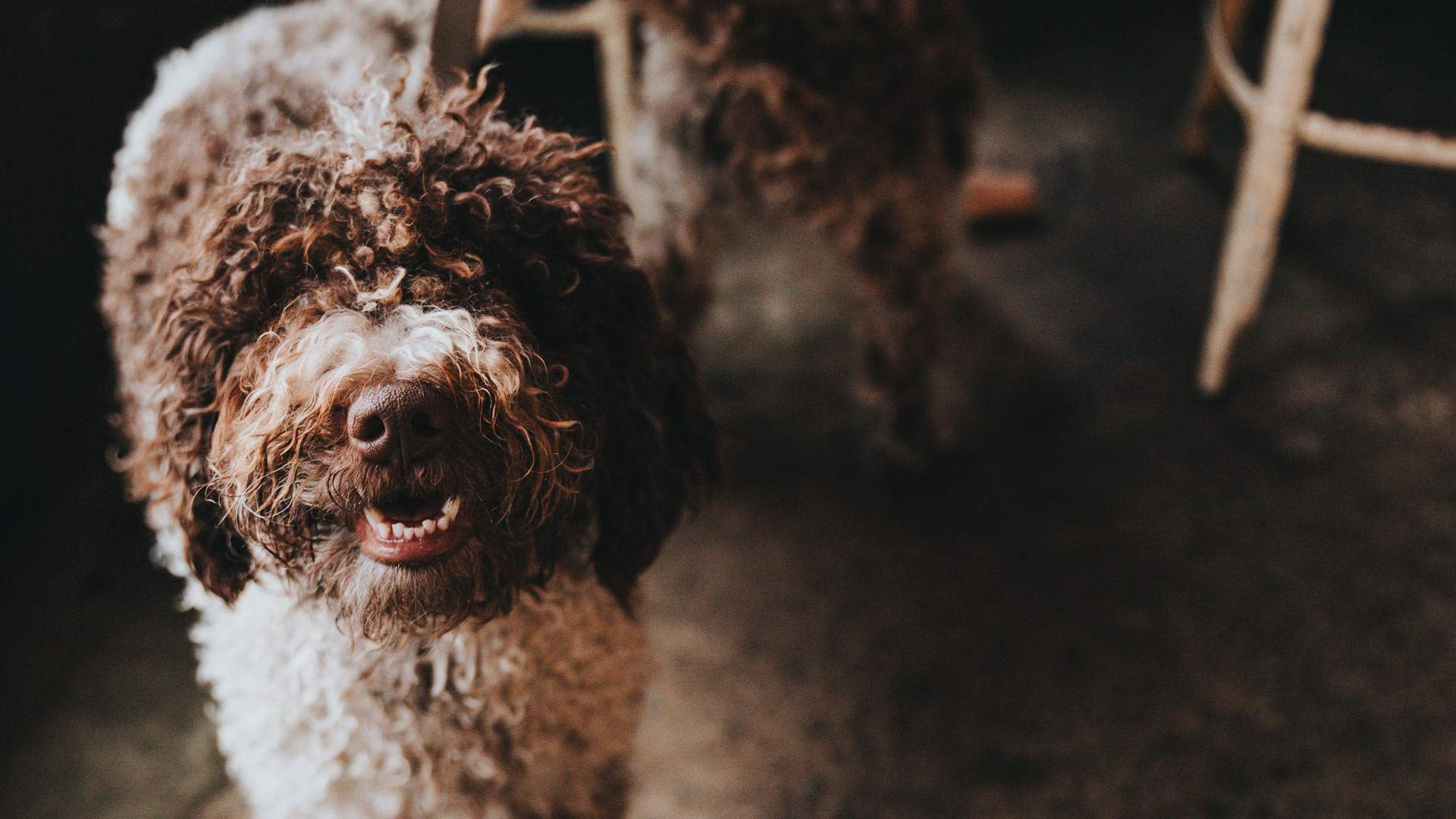 DRINK LATTES AND PUPPUCCINOS IN BENDIGO
Bendigo might just be the most dog-friendly town in Victoria — there are countless cafes, parks and trails all suitable for Spot, as well as some fabulous accommodation options where dogs aren't just allowed, they're loved. Set off early in the morning and arrive in time for brekkie or brunch at Percy and Percy, Bendigo Gallery Cafe or Old Green Bean. Then, take your pick from a scenic stroll around Rosalind Park — a leafy oasis in the heart of the CBD — or the Bendigo Botanic Gardens; if you're keen to push yourself and pup a little harder, try the O'Keefe Rail Trail or Bendigo Creek Trail. You can also pay a visit to Bendigo's off-leash dog park where, if you're there on a good day, you can pick up a human coffee for yourself and a doggy lamington and puppuccino for your pooch at the mobile Wally's Dog Cafe — it's like a food truck for your pup. If you or your pup tire of walking, jump on a tram, all trams are dog-friendly as long as your pooch is on a leash.
Where? Bendigo. How Far? One hour and 45 minutes from Melbourne.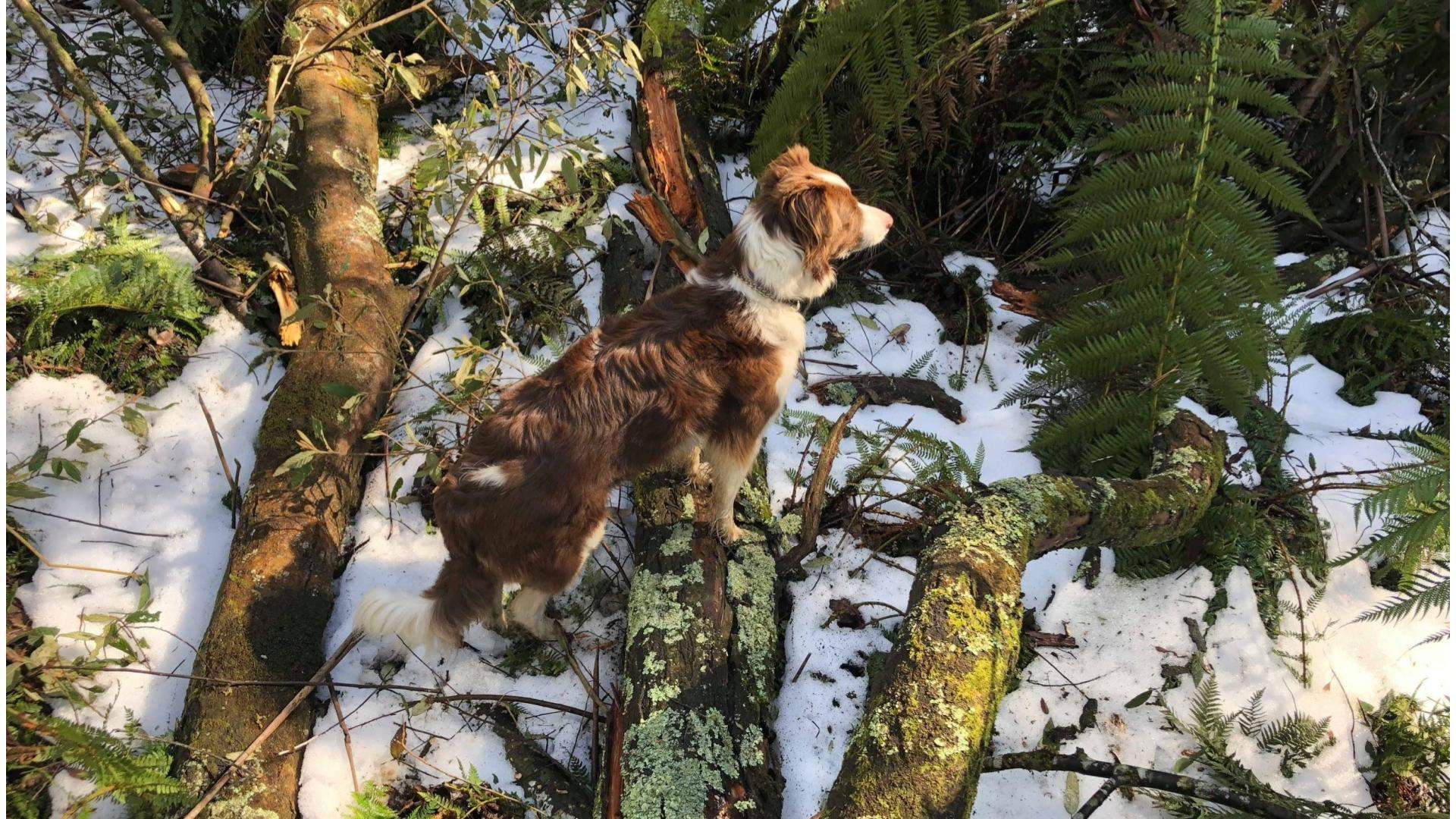 HEAD FOR BUSHWALKS, BEERS AND BELLY RUBS
Ferns, waterfalls, gumtrees and the songs of native birds make Toolangi State Forest the perfect dog (and human) oasis. Just 20 minutes' drive from Healesville, this forest is a worthwhile trip from Melbourne, and your dog is welcome at heel as long as it's on a leash. Tanglefoot Loop is a ten-kilometre loop hike which will take about two-to-three hours to complete. In the cooler months, your pup can run amok in the snow, and, in the warmer months, they can take a dip in the forest's dog-sized waterholes. After you've worked up a hunger, stop in for a bite at the Healesville Hotel. Every weekend, the Healesville fires up the barbie offering Texas-style barbecue chicken and slaw sangas — the weekend tradition is currently run in a socially distanced way in the establishment's laneway. Otherwise, Innocent Bystander allows dogs on the deck if there's room, and you can treat yourself to a moscato slushie while you pat your puppy.
Where? Toolangi State Forest and Healesville. How Far? 1.5 hours from Melbourne.
GET SOME OUT-OF-TOWN POOCH PAMPERING
If you're less about lengthy treks and more about the finer things in life, we've found the spot for you. Wagtime in Belgrave Heights lets you pamper your pup to the nth degree. You can relax and peruse some puppy products, gifts and homewares, while your woofer gets her nails done — it's win-win. Appointments range from a one-hour bath and blowdry to a two-hour full groom.
Where? Belgrave Heights. How Far? An hour from Melbourne.

SIP CRAFT BEERS ALONGSIDE YOUR FAVOURITE CANINE
There's only one thing better than going on a trip out of town with your tail-wagger and that's getting together with all your friends and their dogs and doing a brewery tour. If you've ever taken Pongo to a brewery or pub, you know it's nothing but pats-ahoy. A relaxed atmosphere plus adorable dogs equals many happy people and a happy dog. If you're planning a brewery tour in regional Victoria, one of the best dog-friendly options has to be Bright Brewery — it even has an Instagram account called Dogs of Bright Brewery. Otherwise, Black Dog Brewery, Blackman's Brewery and Ocean Reach Brewing all allow dogs and have some tip-top beers to boot. Given Blackman's Brewery is located 500 metres from the beach in Torquay, you can also take your mate for a swim in the ocean to cap off the day. 

Whether you're planning to travel for a couple of nights or a couple of weeks, Holiday Here This Year and you'll be supporting Australian businesses while you explore the best of our country's diverse landscapes and attractions.
Concrete Playground Trips
Book unique getaways and adventures dreamed up by our editors