Seven Things You Didn't Realise You Could Do in the Daylesford-Macedon Ranges
From hikes with llamas to visiting lavender fields reminiscent of the South of France.
in partnership with

Chances are you know Daylesford-Macedon as the spa capital of Australia. Nowhere else in the country are there nutrient-rich mineral waters in such high concentration. But there's a whole lot more you can do there in addition to sitting around and soaking your worries away. Found an easy 90-minute drive north of Melbourne, the region offers a bunch of left-of-field adventures, from trekking with llamas to wandering through a lavender farm like you're in Provence. It provides the perfect backdrop to unplug from the city and find your happy place — whether that be via llama, seeing the leaves, a spa treatment or by picking your own roses. Here are seven things you didn't know you could do while you're in the area.
From pristine beaches and bountiful wine regions to alpine hideaways and bustling country towns, Australia has a wealth of places to explore at any time of year. We've partnered with Tourism Australia to help you plan your road trips, weekend detours and summer getaways so that when you're ready to hit the road you can Holiday Here This Year.
While regional holidays within Victoria will be allowed from May 31, some of the places mentioned below may still be closed due to COVID-19 restrictions. Please check websites before making any plans.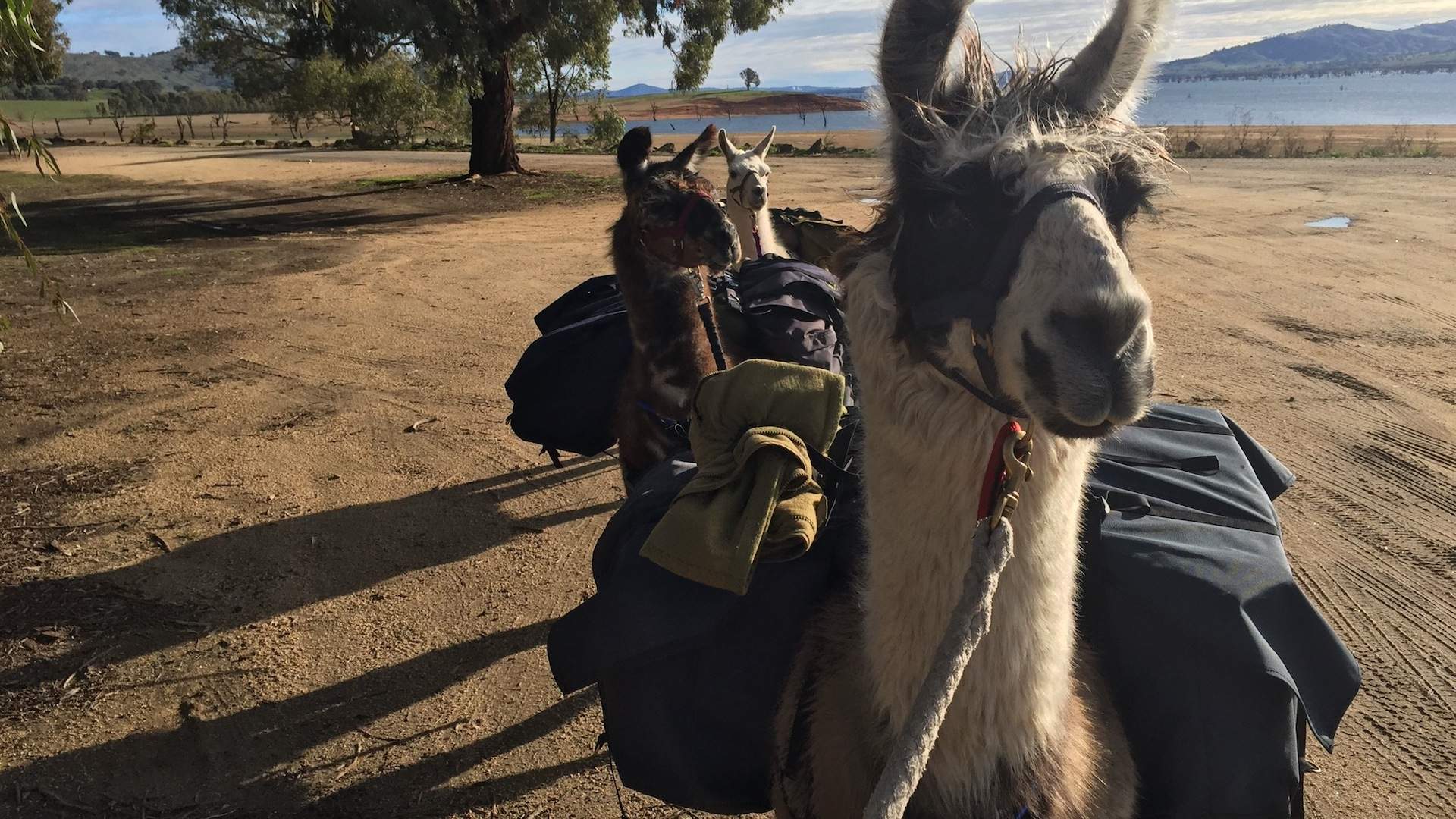 GO TREKKING WITH A LLAMA (AND GET IT TO CARRY YOUR LUNCH FOR YOU)
Trekking is fun. But carrying heavy gear isn't. Next time you're contemplating a hike through the Macedon Ranges, consider getting a llama to help you out. Hanging Rock Llama Treks will hook you up with your very own personal four-legged friend. The eco-tours range from five to 12 kilometres in length. Plus, there's also an obstacle course that you and your llama can conquer together. Before you head out, you'll be taken through all things llama from how to care for them to what order they should walk in (to respect dominance in the heard). And if you're lucky, when you return to the farm, you may even get to meet some crias (baby llamas).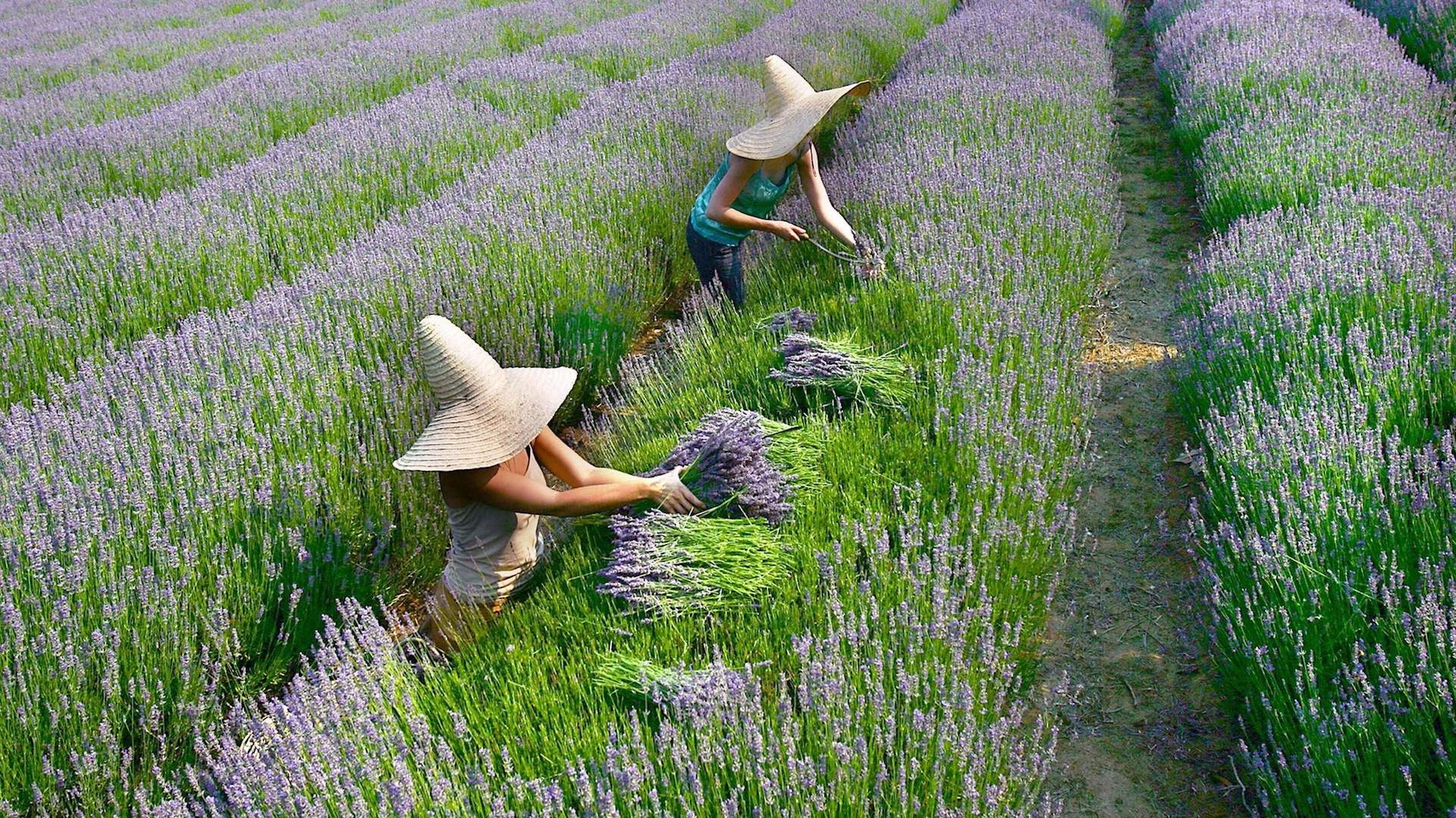 WADE THROUGH A LAVENDER FARM LIKE YOU'RE IN THE SOUTH OF FRANCE
You can disappear into a dreamy world of purple haze and super-relaxing aromas at Lavandula. This extraordinary lavender farm is like a scene straight out of the south of France with 1850s-style stone buildings, floral archways, stone pathways and sweeping views of the surrounding ranges. Depending on when you visit, the best of the season will be on show — think the amber tones of autumn and a floral sea throughout spring and summer. On top of the lavender fields, there are flourishing veggie and herb gardens, which provide produce for the onsite cafe, and a barn that houses a gift shop peddling essential oils, beauty products and more.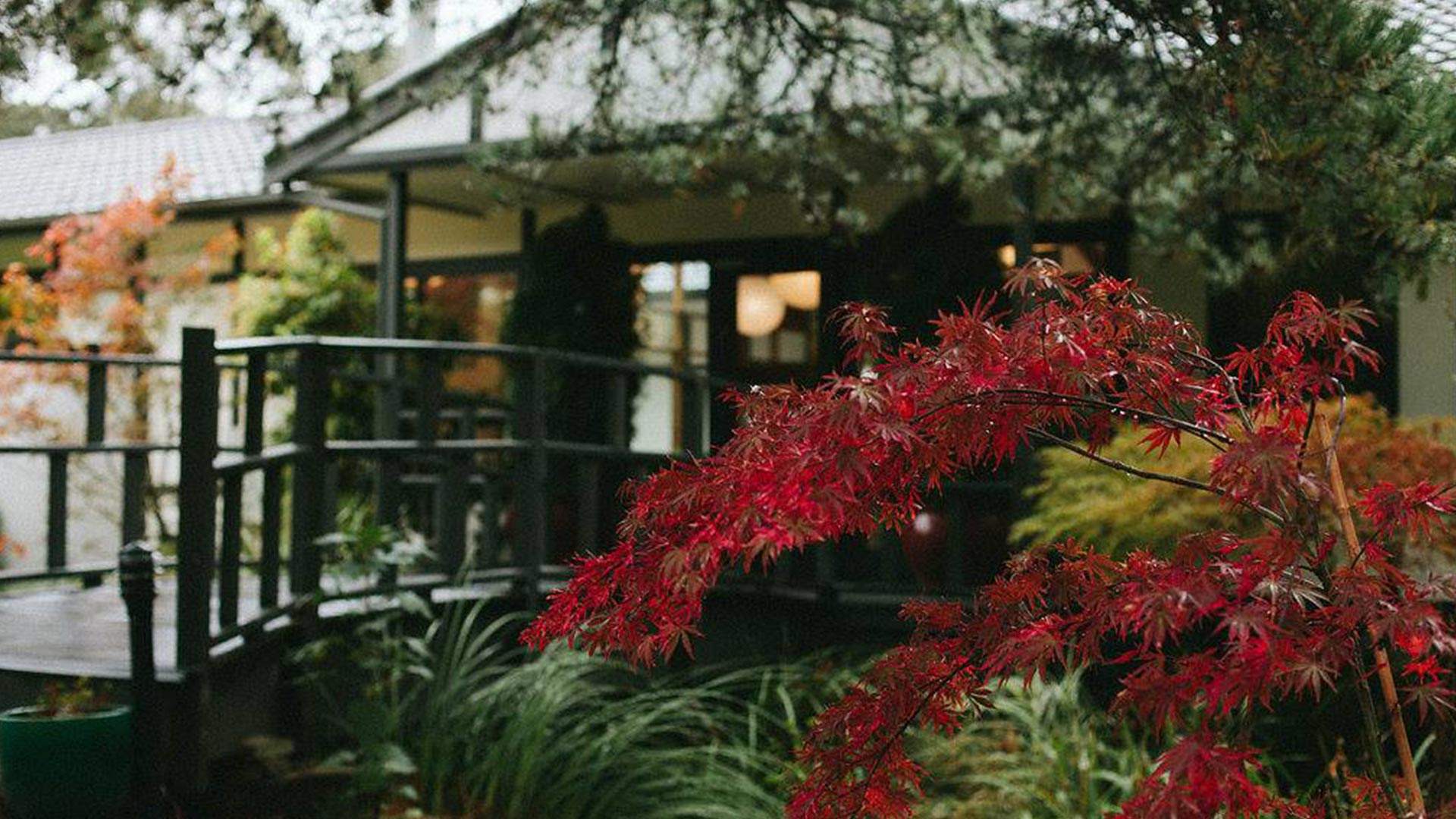 STAY IN A TRADITIONAL JAPANESE INN WITHOUT LEAVING THE COUNTRY
After your scented romp through France, make tracks to Japan. In the pretty village of Hepburn Springs, you'll find Shizuka, a ryokan. Modelled after a traditional Japanese inn often found in areas with hot springs, Shizuka will help you step out of your hectic workday routine and into a tranquil space based around silence and minimalism. When you're not relaxing on your futon, you can wander around the Zen rock garden, feast on Japanese cuisine and bliss out with spa treatments — from facials and shiatsu massage to yoga meditations sessions.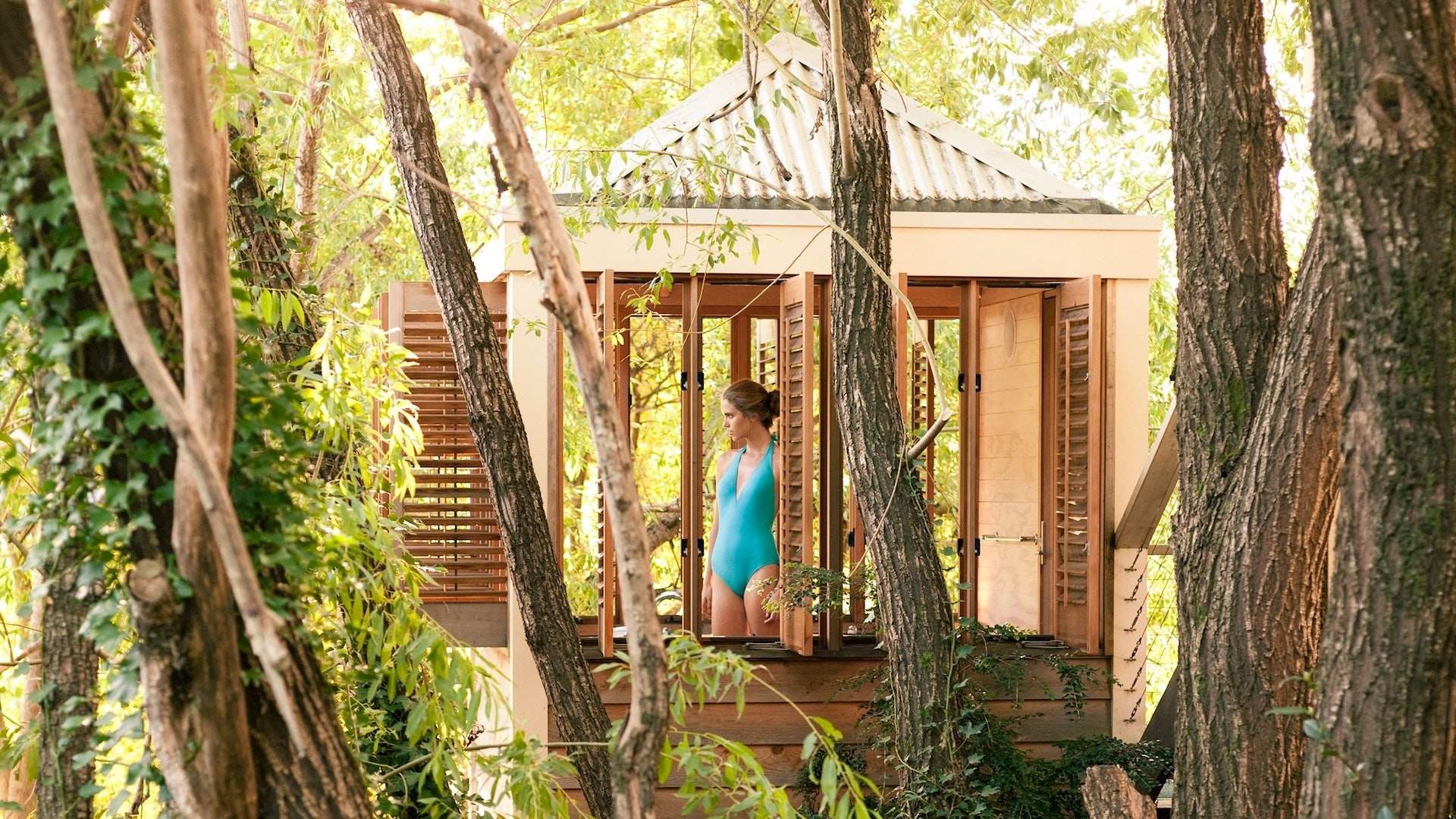 HAVE A SPA BATH IN A TREEHOUSE
It's difficult to visit Daylesford-Macedon and overlook the thermal baths. So, here's a way to do it differently. At The Spa at Lake House, you can treat yourself to your very own private soak — in a treehouse. Designed to blend in with nature, each bath is a masterpiece of blonde timber, surrounded by waterfalls and greenery and filled with mineral water from a local spring. Afterwards, consider a massage or wellness treatment, especially one that includes the Hydrostorm experience, which combines vichy jets and waterfall showers. There's also a fine dining restaurant with lake views attached to further your indulgent escape.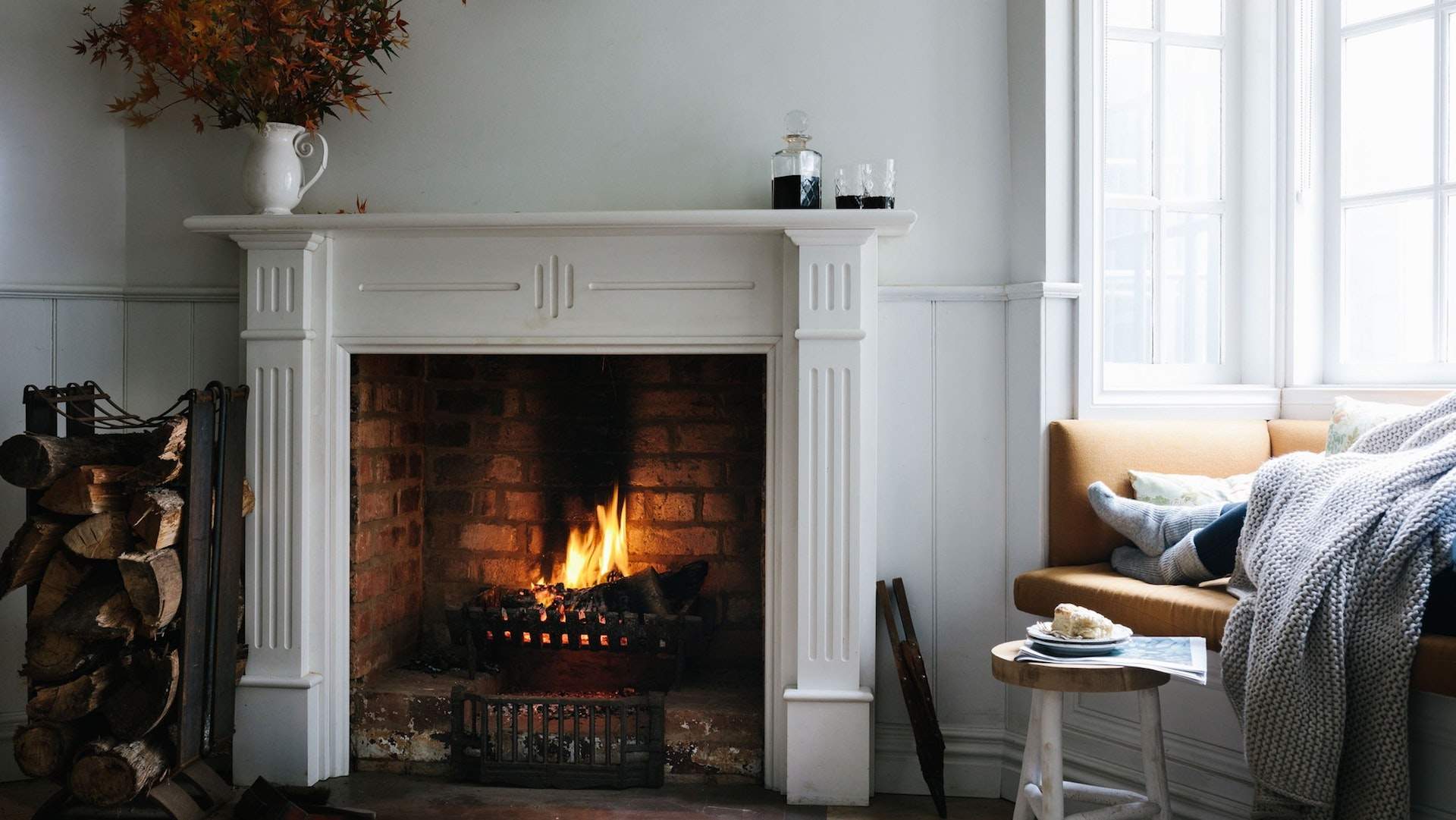 STAY IN A 19TH-CENTURY COTTAGE ON A MICRO FLOWER FARM AND PICK YOUR OWN ROSES
Take a trip back in time at this impossibly cute miner's cottage, built in the 1860s. When you're not soaking in your cedar hot tub filled with steaming hot rainwater or snuggling up in front of the fire, you can explore the fragrant surrounds or watch an old black-and-white film in the openair theatre room. Outside of the cottage, you'll discover that you're actually at a working biodynamic micro-farm. Dozens of heritage roses are grown here with as little interference as possible. They're powered instead by natural elements: sunshine, water, bees and compost. And during your stay, if you're keen to cook up a storm, you can help yourself to whatever produce you find. The property also hosts events throughout the year, including horticultural workshops and days when guests can pick their own roses.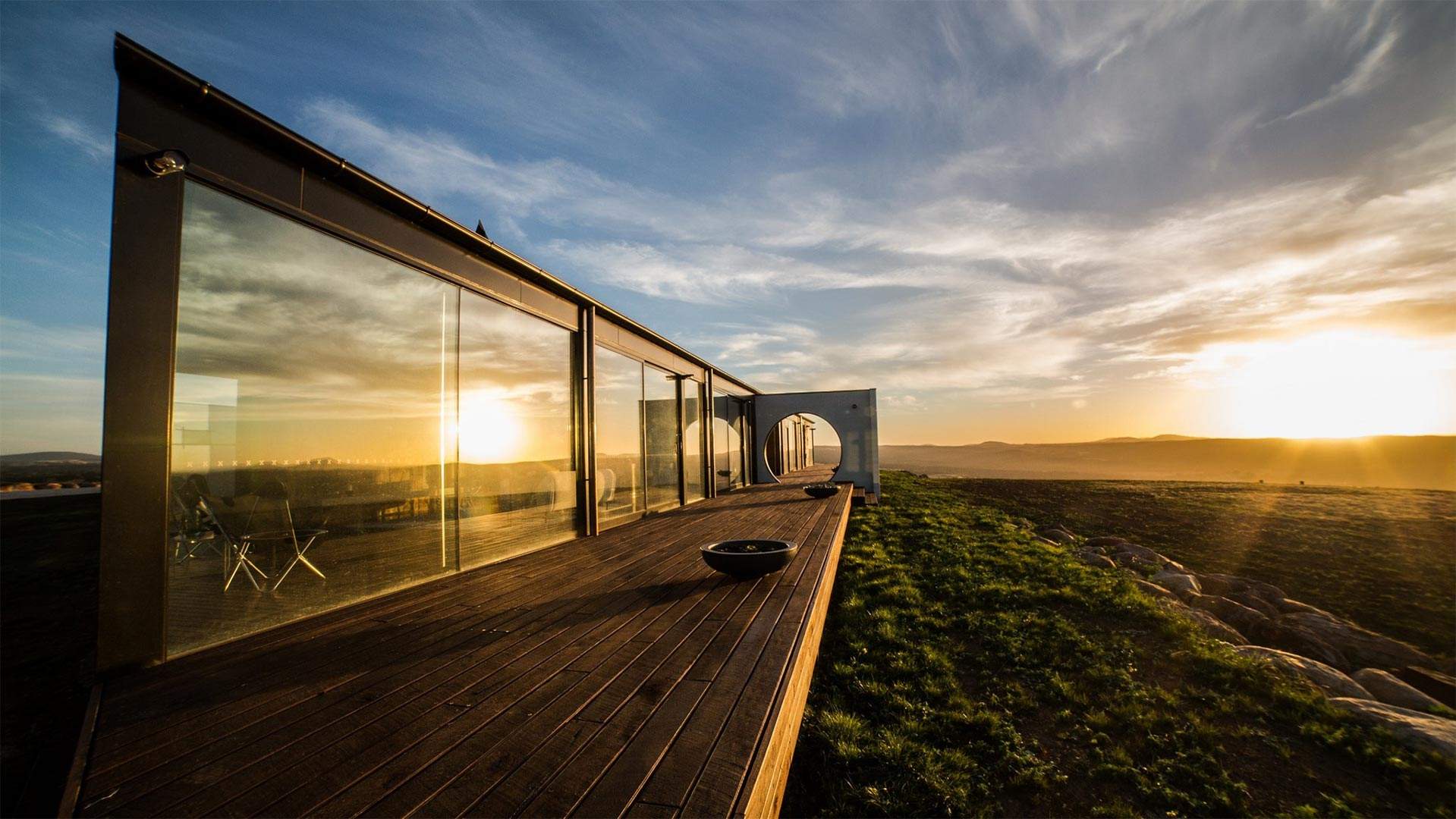 PICNIC ON AN EXTINCT VOLCANO AND SLEEP AMONG THE CLOUDS
In need of some perspective? Spend a weekend with your head in the clouds at Sky High Mount Franklin. This next-level luxury holiday house is perched atop a ridge just next to Mt Franklin and affords 360-degree views of rolling paddocks and forests, backdropped by spectacular mountains. The sunsets are off the charts. During the day, plan a hike and picnic atop Mt Franklin, a (now extinct) volcano, and come evening, take in the stunning sunset from your outdoor saltwater plunge pool. If you'd rather get cosy, snuggle into your king-sized bed and enjoy the show via epic floor-to-ceiling windows. The home is located just a stone's throw from Daylesford, so you can indulge your lush side even further on a trip into town.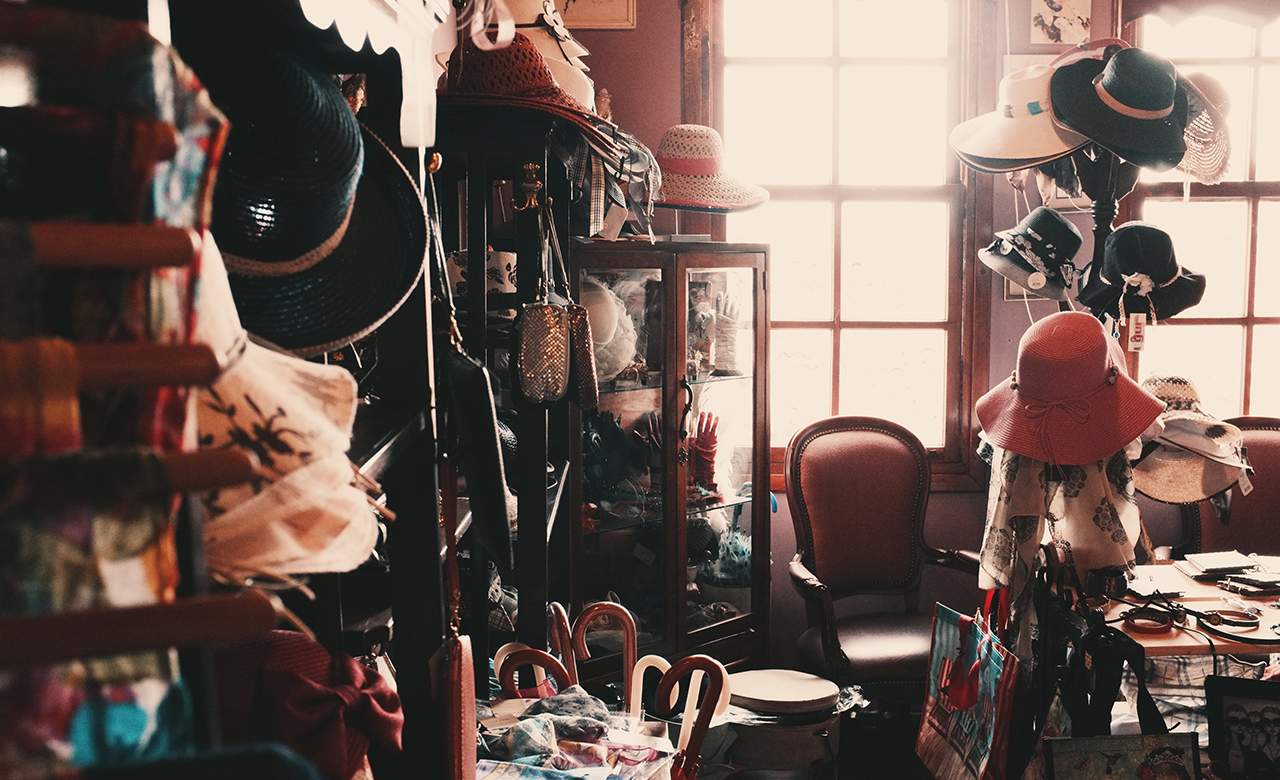 TREASURE HUNT AT ONE OF AUSTRALIA'S BIGGEST INDOOR MARKETS
There are many, many antique markets in Australia. But one of the biggest in the whole country is The Amazing Mill Market in Daylesford. Whatever trash or treasure you've been dreaming of, you're highly likely to find it right here. Wander among dozens and dozens of stalls, as you sift through vintage clothing, artworks, jewellery, books, records, bric-a-brac and so much more. You can do it all, from rummaging for antique furniture and homewares at Temple Antiques to picking up a unique handmade metal artwork from Beamor Fine Design. And, when you need a break, pop into the onsite cafe for a cuppa and a snack. The Amazing Mill Market is usually open every day of the year, between 10am–6pm, except Christmas Day.
Whether you're planning to travel for a couple of nights or a couple of weeks, Holiday Here This Year and you'll be supporting Australian businesses while you explore the best of our country's diverse landscapes and attractions.
Top image: Lavandula Lavender Farm via Visit Victoria
Introducing Concrete Playground Trips
Book unique getaways and adventures dreamed up by our editors