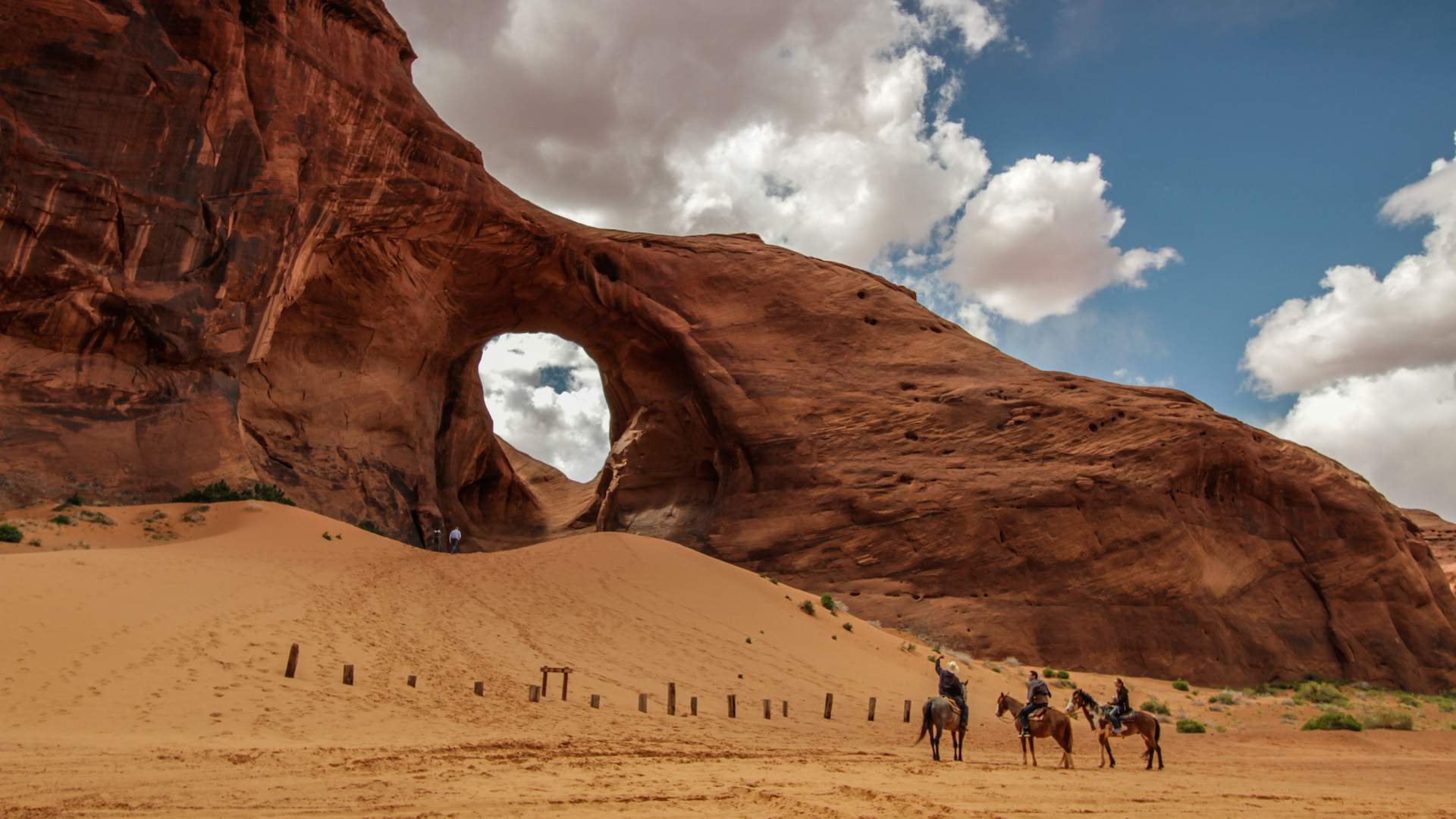 Adventure Unlocked:
A Jam-Packed Collection of Outdoor Experiences You Can Have in Arizona
Nature-lovers, thrill-seekers, eco-tourists and explorers: Arizona is calling.
There's a lot to be discovered in the vast landscape of Arizona. Think dramatic desert and monumental stone canyons, national parks, pine forests and ancestral lands of the Navajo (or Dine') people. Beneath the wide desert skies, amid astonishing natural wonders, prepare to feel truly free.
Tackle strenuous hiking trails to reach secluded wild places. Stay as a guest of the Navajo and be welcomed into a one-of-a-kind cultural experience. Be inspired by breathtaking scenery. Or, hit the desert for a high-speed off-road adrenaline rush. However you love to do the outdoors, Arizona has you covered.
Here are nine adventures in Arizona that'll get you back in touch with nature in the most magnificent way possible, and the towns closest to them to help you plan your routes.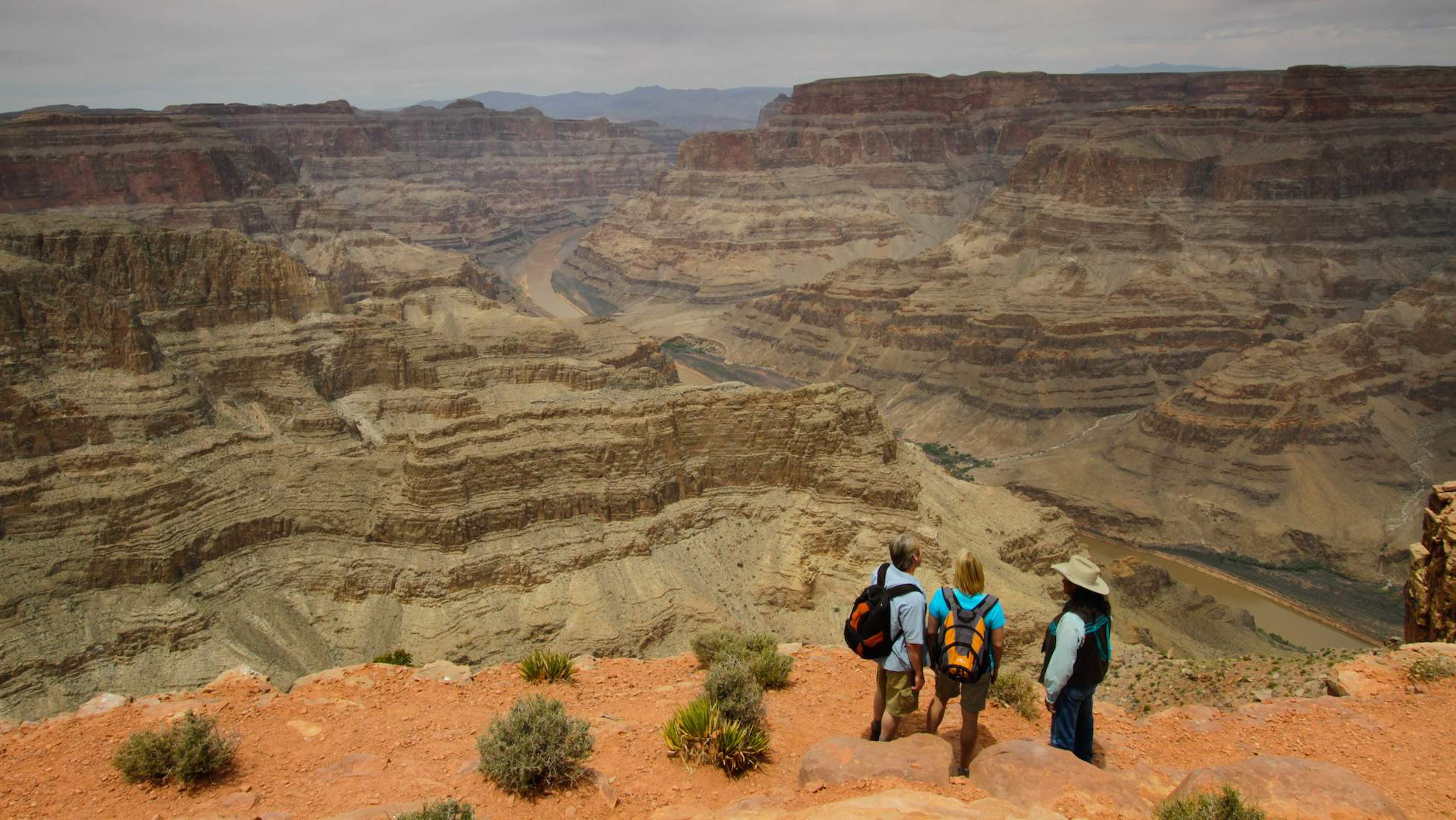 THE GRAND CANYON
A 90-minute drive from Flagstaff
It's obvious, but an absolute must. The Grand Canyon is an epic landscape of monumental proportions and the ancestral home of 11 Associated Tribes of Native Americans. There are so many ways to explore this vast canyon. The Desert View Drive along the South Rim is always popular, but visitors often overlook the North Rim (or 'other side' of the canyon), which has unparalleled views of the Deva, Brahma and Zoroaster Temples (towering rock formations). You don't have to drive it — avid walkers can take the hike between the rims. Both have lodgings, which are perfect for catching the sunset and sunrise and the way light transforms this awe-inspiring view. Get down into the canyon itself with a smooth water raft along the river or a mule ride along the trails, there's a path for everyone. They also have ranger guides, cultural demonstrations and history and geology presentations at the info centre and gallery.
Don't miss Horseshoe Bend while you're in the area: this entrenched meander was cut through the stone over millions of years, and from the 1,000 foot vantage point you can take in the full, sinuous splendour of the winding waterway before hopping in a kayak to see it up close. Slightly further north is also the stunning Antelope Canyon, a snaking canyon that has an almost mystical quality to it and is best explored on foot.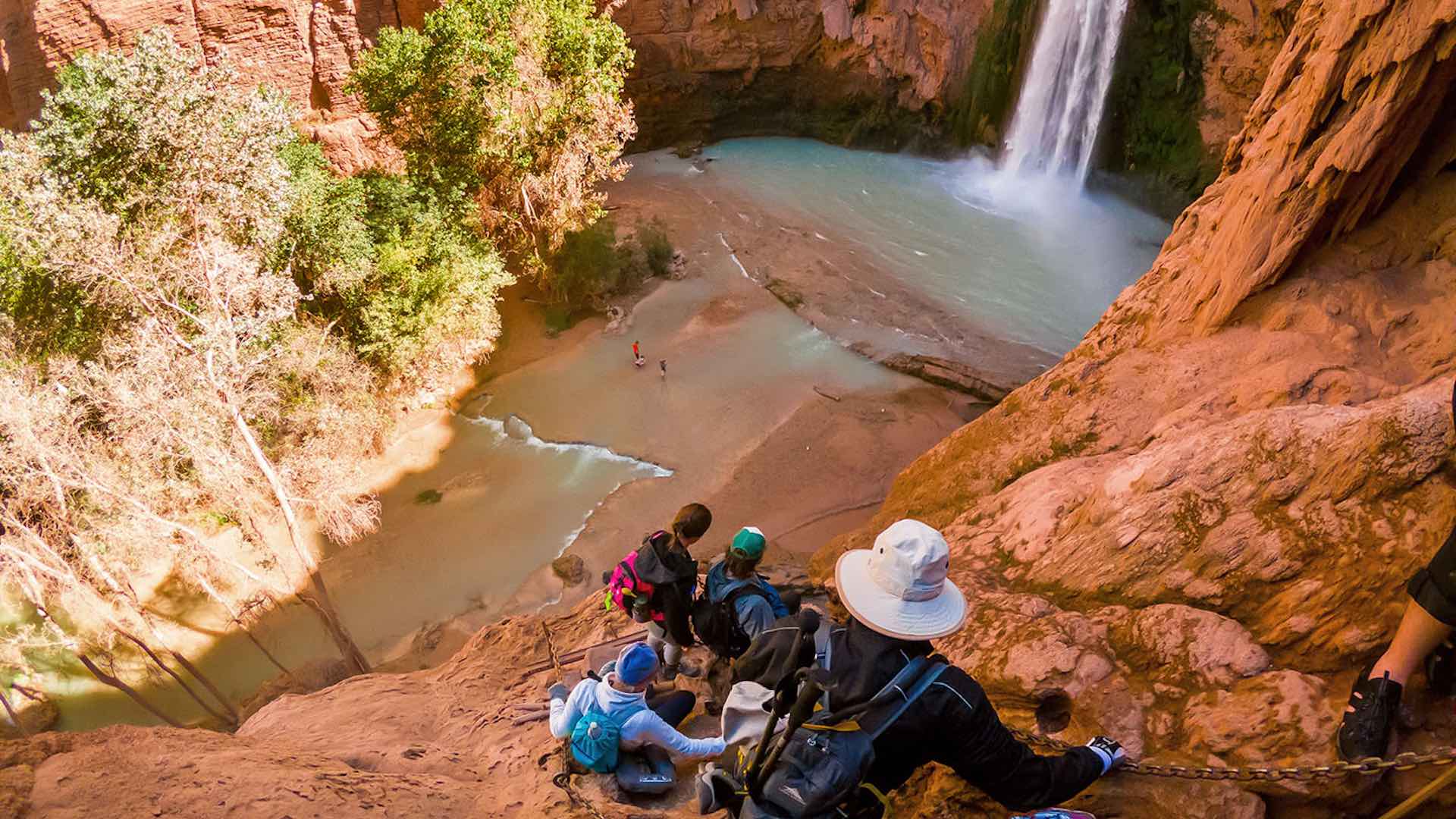 HAVASU FALLS, HAVASUPAI TRIBAL LANDS
A four-hour drive and 16km hike from Flagstaff
There's another sight within the Grand Canyon that's worth closer attention. Havasu Falls are part of the Havasupai Indian Reservation and are open from September to May each year. In this remote idyll, a crystal clear waterfall drops into the turquoise waters below, perfect for swimming and tranquillity — especially after the trek to get here. It's no beginner's hike: to reach the campground, prepare for four hours of strenuous marching, passing other falls along the way, including the multi-level cascades of Beaver Falls. You'll need a permit and a minimum of three nights' accommodation at the campground or lodge in order to visit — but it's well worth the effort. BYO water, snacks, first aid kit and sense of adventure.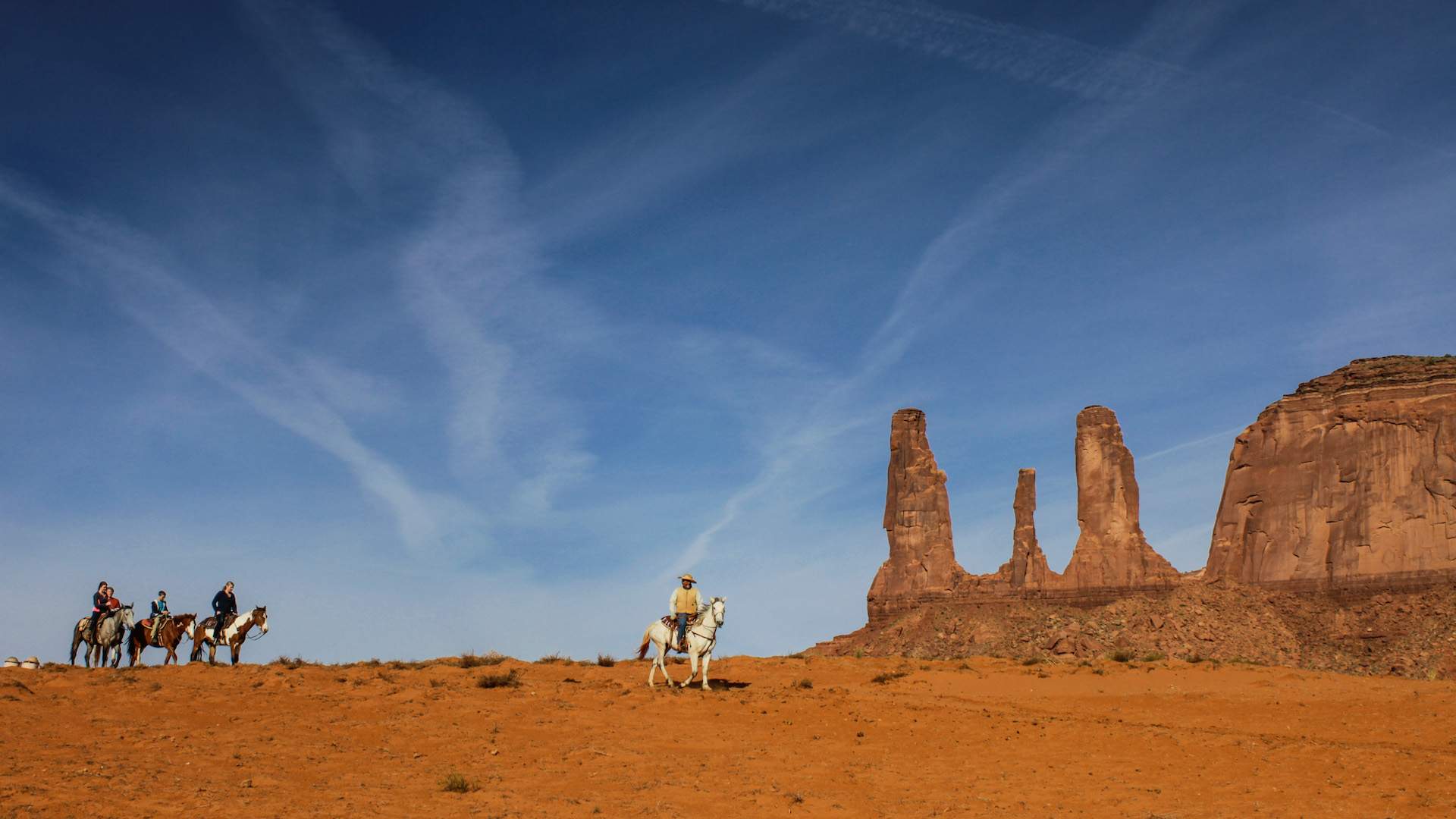 MONUMENT VALLEY NAVAJO TRIBAL PARK
A two-hour and 45-minute drive from Flagstaff
Monument Valley in Northern Arizona offers utterly iconic desert scenery and is a site of ancient reverence for the Najavo people. You've seen it in films, in art and photography of the old West. Now it's time to see it for yourself. Take in multiple angles from the 27-kilometre Valley Drive, parking along the way for a better view (and photo op) of these mesas and buttes up close. A guided tour will get you into some more isolated spots, and if you want to hike, there's a 4.8-kilometre loop to Mitten Butte. Stay here overnight at The View Hotel, and watch as the light transforms and shifts colour along these marvellous shapes.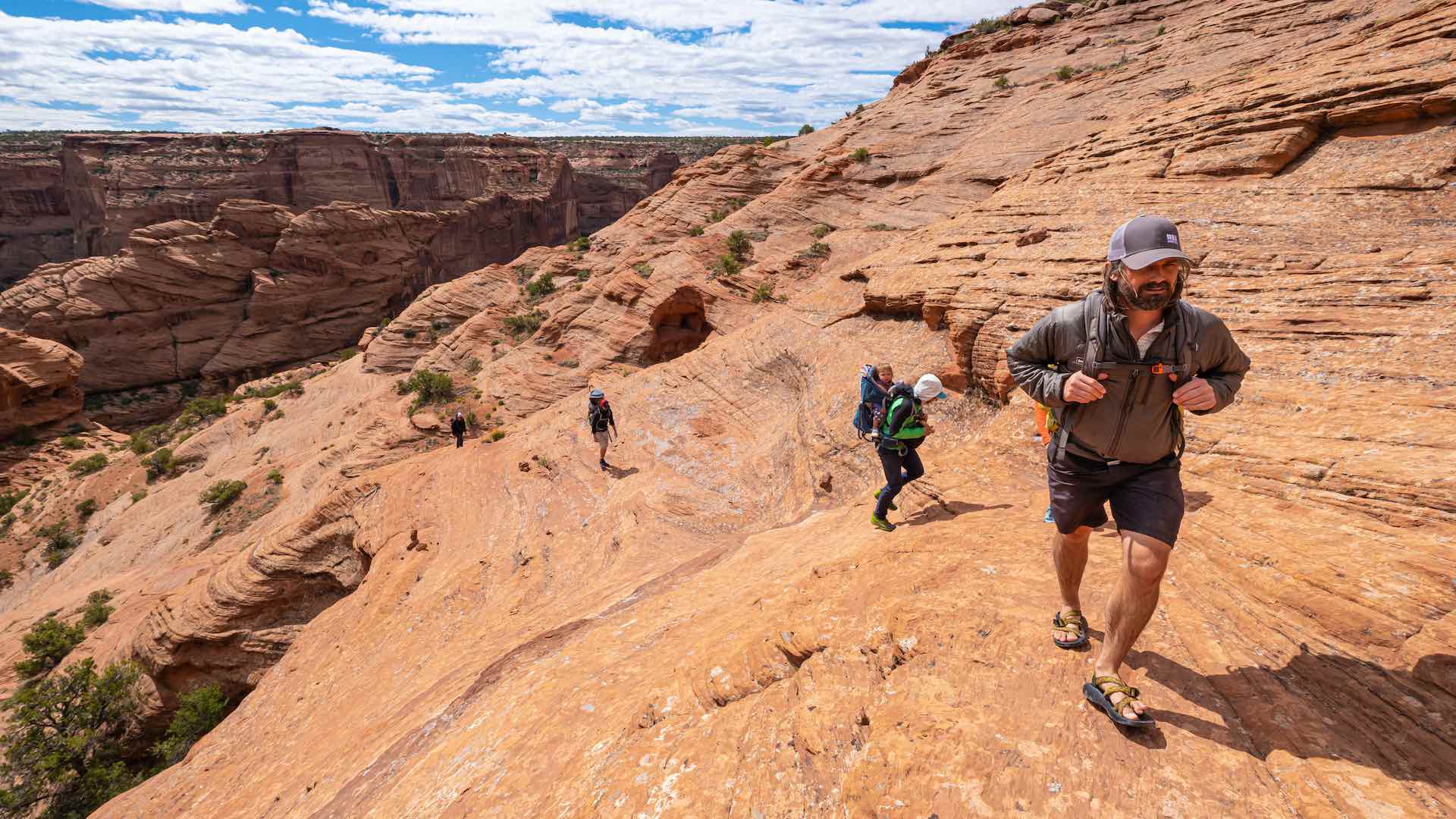 CANYON DE CHELLY
A two-hour and 50-minute drive from Flagstaff
Canyon De Chelly National Monument encompasses 344 square kilometres of Navajo land. It was traditional farmland and the Navajo continue to farm here with their families and manage the park jointly with the Parks Service. It means part of the park is not accessible to the public, but vast swathes are open for exploration. Hike with a ranger, join a 4WD canyon tour and even tour by horseback with a Navajo guide. If you want to cover more distance, you can take the two-hour drive along the North or South Scenic Rim of the canyon to a series of lookouts and spectacular views of the red rock, green valleys and winding river.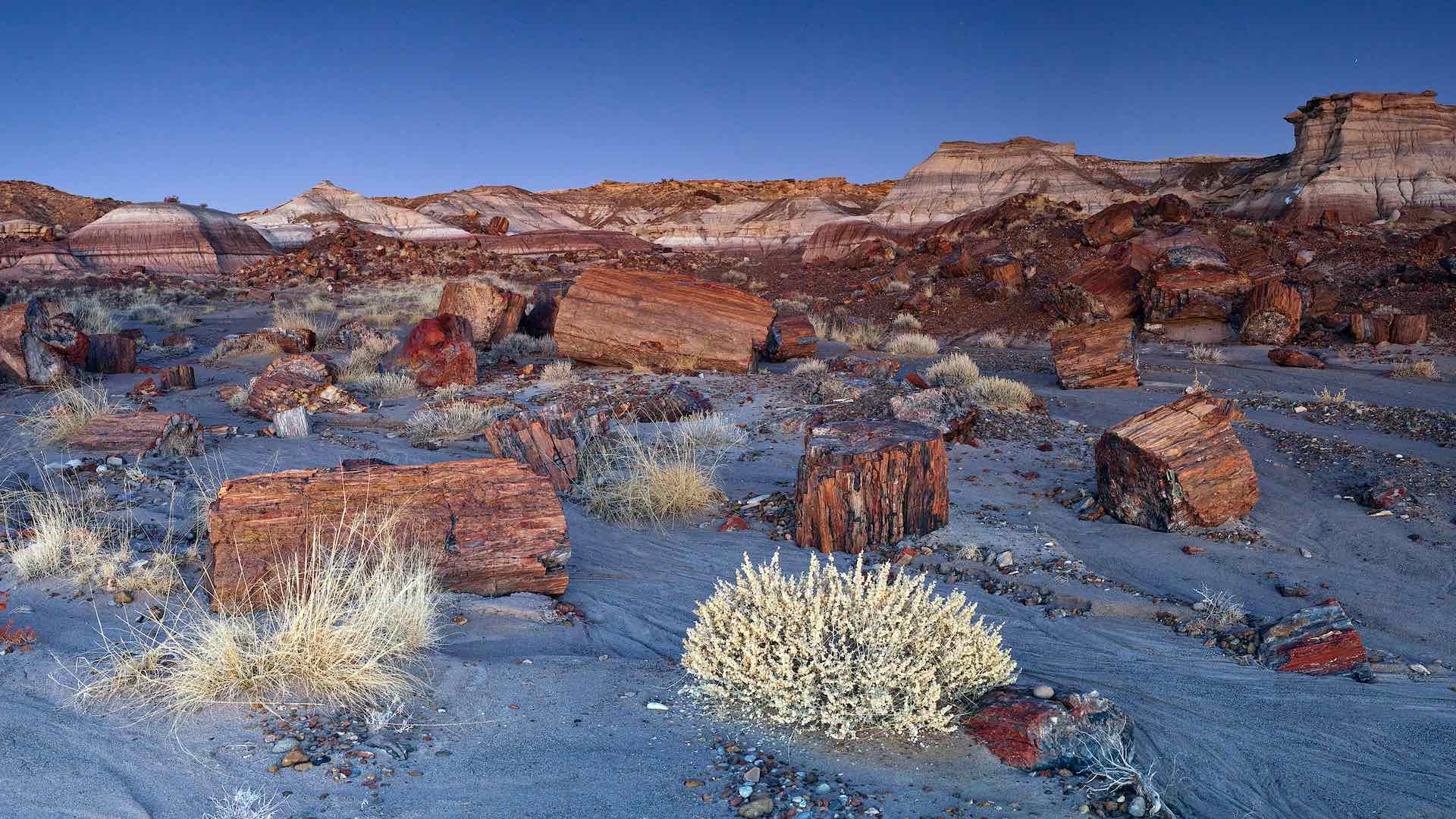 PETRIFIED FOREST NATIONAL PARK
A one-hour and 45-minute drive from Flagstaff
This is a forest unlike any other you've seen. In the high-desert country near Holbrook in Northern Arizona, you'll find ancient, fallen forests of petrified wood. This petrification means the wood has been transformed into quartz. It appears like cracked and fallen stone columns with colourful cross sections. The fallen forests lie along the southern section of the park, which you can reach via the 45-kilometre Main Park Road and a series of walking trails: Crystal Forest, Giant Logs and Long Logs. Lookouts offer a view of the Painted Desert, which extends 241 kilometres all the way to the Grand Canyon. Make sure to stop by the Rainbow Forest Museum to see prehistoric animal skeletons and the Painted Desert Inn, where Hopi artist Fred Kabotie was commissioned to paint murals.

STELLAR ADVENTURES IN THE SONORAN DESERT
A 45-minute drive from Phoenix
Head off-road with Stellar Adventures and hit the desert trails with guided ATV tours that run through the Sonoran Desert and into the Tonto National Forest of towering pines. Electric-powered UTV adventures will have you ready for all desert terrain, boulder-crawling and rushing through majestic desert landscapes, over hills and between high cacti. To tackle even harsher terrain, opt for the Hummer tours (available regular or extreme) or the M1009 Blazer tours, grinding through gravel and rivers in a military vehicle. Your guide will tell you all about the plants, animals and history, and they might help you catch sight of wild jaguars. You can pick a sunset tour to watch the red-gold light fall across the desert as the sun comes out or go straight to stargazing and night vision tours (with an actual astronomer).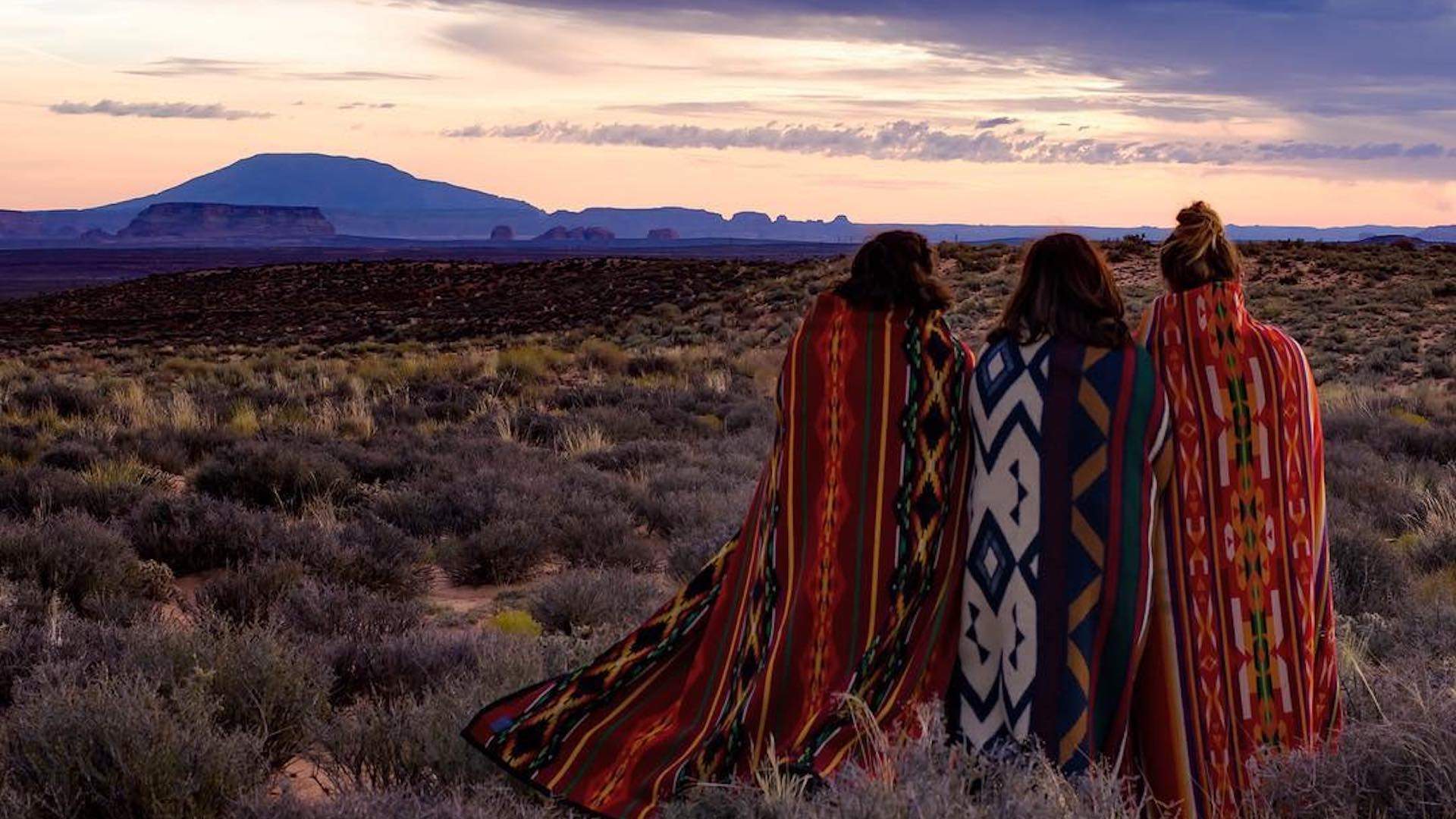 SHASH DINE ECO RETREAT
A two-hour drive from Flagstaff
Glamp on Navajo land at a traditional working farm and ranch, 19 kilometres south of Page, Arizona. Shash Dine' is a now-famous eco-retreat, perfect for a range of glampers, nature lovers, adventurers and the culturally curious. Pick from tents, tent suites, cabins or the new Kyo͞ob — a luxury cabin with floor-to-ceiling glass windows for taking in the sprawling scenery and starry sky. Warm yourself by a potbelly stove in the larger accommodation, or a blazing outdoor fire beneath the night's sky. For a dedicated Navajo experience, book to stay in an earth and log hogan on the ranch and be treated to traditional food, storytelling and dance. Tie it in with a tour of Antelope Canyon.

TANQUE VERDE RANCH
A 30-minute drive from Tucson
This all-inclusive old-time cattle ranch (established in 1868) sits on 243 square kilometres of land within the Rincorn Mountains. Once part of the Wild West, it's now a multi-award-winning luxury gateway to adventure. Sure, you've got your home comforts, spa services and two pools, plus a Santa Fe-style personal cabin to retreat to. But Tanque Verde Ranch also sits amidst wilderness where you can tackle horseback riding, cave exploring, mountain climbing, biking, fishing and hiking to your heart's content. After all, the ranch lands sit beside Saguaro National Park and Coronado National Forest, so you're surrounded by some properly off-the-beaten-track landscapes, a guided tour makes for quite the adventure.
BEARIZONA
A 30-minute drive from Flagstaff
Get up close to wildlife at Bearizona, a 160-acre park that replicates the natural habitat of some of North America's most charismatic creatures. Arctic wolves, black bears, jaguars, white bison and river otters — many of them rehabilitated rescues — call Bearizona home. Drive through the Ponderosa Pine Forest to see animals roaming free in their 'wilderness', or walk along the paths of the 20-acre Fort Bearizona and beside their enclosures. Your ticket includes activities and close encounter events taking place throughout the day. If you fancy meeting them properly, tack on a VIP experience to see them backstage with their keepers and learn more about the training and rehabilitation work.
Experiences You Can Book Right Now
Arizona Awaits. Start planning your trip at VisitArizona.com.
Images: Arizona Office of Tourism
Concrete Playground Trips
Book unique getaways and adventures dreamed up by our editors