Beyond the Grand Canyon:
An Alternative Guide to Arizona
I was sent to Arizona on a simple mission: to tour around the state while steering clear of its most famous attraction.
"How impressive can Arizona be?" I asked myself, packing my bag on a chilly Sunday afternoon. That question rang in my head as I checked into my hotel the night before my flight, as I walked along a street in Mascot in the early hours of the morning to the train station, and as I buckled into an aeroplane seat for the first time since Covid took hold.
I'm no stranger to travelling, but Arizona wasn't somewhere I planned on visiting. But there I was, on my way to the Grand Canyon State to answer that burning question, how impressive can Arizona be?
A lot of first-time visitors add the aforementioned canyon to their itinerary. Still, part of my challenge was to look past it, so I would not see the Grand Canyon. Instead, I explored ancient cliffside dwellings, kayaked down rivers to wine tastings, rode luxurious trains through winding canyons, hiked amongst extinct volcanoes and discovered the state's vibrant food scene — and it was all exceptional.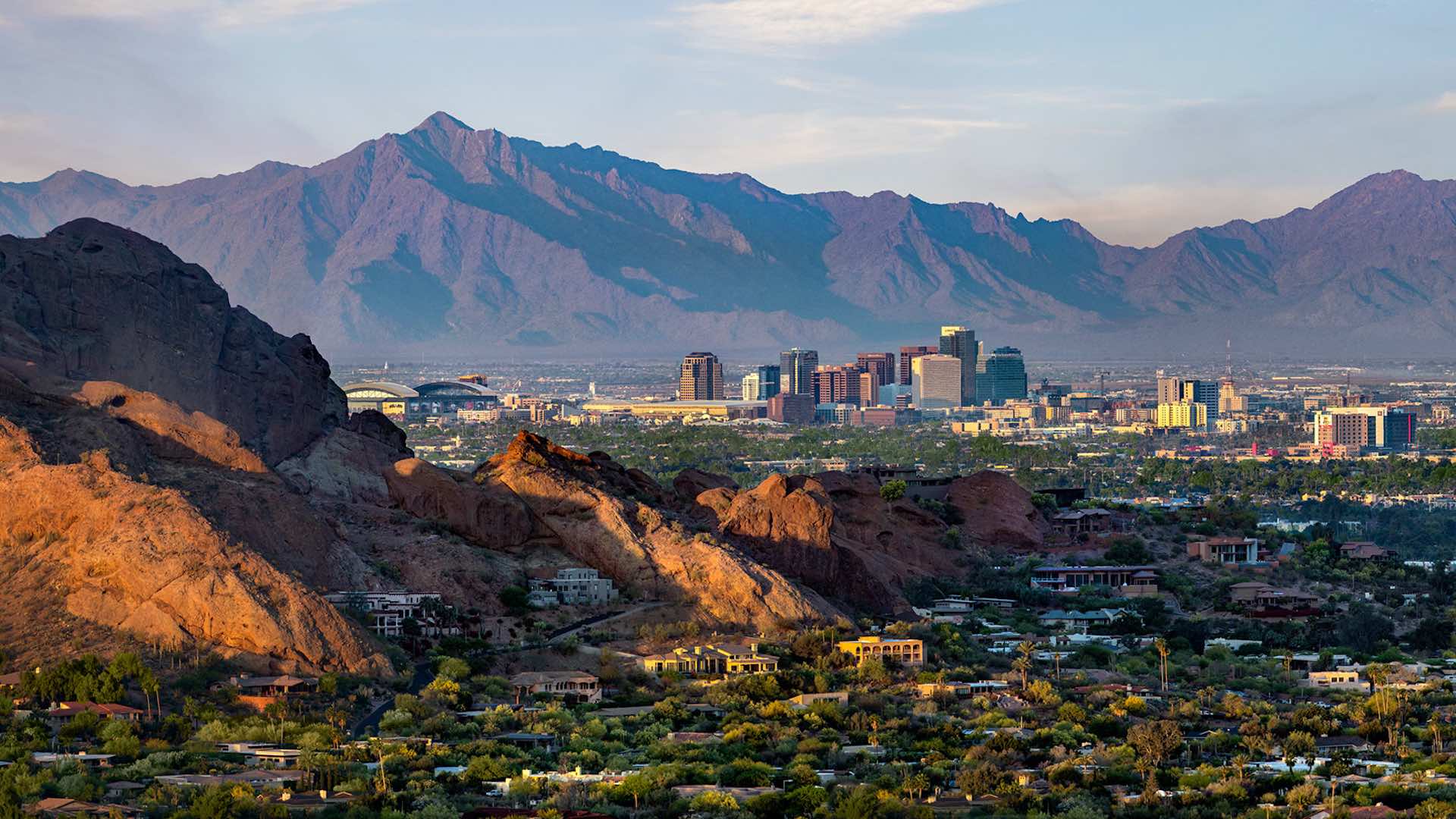 Day 1–2
Phoenix and Cottonwood
My adventure began in Phoenix, Arizona's state capital and the fifth-largest city in the entire US. After 18 hours of flying (thankfully, the LA connection is only one hour), the Valley of the Sun welcomed me with a warm embrace. Phoenix, like most of southern and central Arizona, sits in the Sonoran desert — summer temperatures range from 36 to 40ºC. Upon telling my Uber driver it was my first time in the state, he exclaimed, "Welcome to the pizza oven". Temperature aside, Phoenix was a sight to behold.
DOWNTOWN DINING
First stop was Downtown Phoenix, the city's cutting edge that's got a vibrant offering of dining and events all accessible via public transport. With the home stadiums for the Phoenix Suns and Arizona Diamondbacks in the area, sporting crowds regularly pack the local venues to the brim. After meeting up with a group of fellow first-time Aussie visitors who would join me for the week, we hit up Chico Malo, a popular Mexican spot that exists only in Phoenix and Miami.
The food? Standout. Arizona borders Mexico, so it was no surprise that they take Mexican food seriously, the authentic flavours and recipes are unlike anything you can find in Australia. We enjoyed the guacamole tradicional with salsa and chips, an award-winning pork verde and smoked birria, a slow-braised beef which we devoured atop flour tortillas with guajilla chillies and zesty condiments. To pair: margaritas and a Wild Thots, the tropical cocktail complete with sparkling cava, passionfruit and pineapple. It was a meal that set a high benchmark for the rest of the trip.
JOURNEY TO THE VERDE
The sleepy town of Cottonwood is just a 90-minute drive north from Phoenix. On the drive, cacti slowly gave way to grasslands as we passed through Black Canyon before coming out the other side and arriving at our first stop, Montezuma Castle National Monument. This landmark — 27 metres up a sheer limestone cliff — is the carefully maintained remnants of ancient Native American dwellings.
Archaeologists believe the structure was built by the Sinagua people over 900 years ago, as a safe dwelling close to the fertile riverlands below. The residents are believed to have lived here for almost 300 years before they abandoned the site, potentially due to conflict with the newly-arrived Yavapai people.
Back in the car and further down into the valley, the Verde Canyon Railroad appeared. Here, you can experience a leisurely and scenic four-hour train ride along the picturesque Verde Canyon. The train is a heritage model and each car is named and decorated differently. Ranging from private and luxury cars to open-air scenic, there's a seat for everyone. Deliciously, your ticket includes a spot to sit plus a charcuterie board — and each car has a bar where you can order from the 400-strong drinks menu. Cruising through the valley, you'll catch natural landmarks (including a T-Rex-esque boulder) and local critters — the valley is a protected area, so animals are flourishing and unafraid of the train.
ENTREE TO ARIZONA WINE
Ending a day with vino is always a delight, and the local vineyards here are spectacular. The Verde Valley is known for quality grapes, even boasting a 25-winery-strong wine trail. Our first encounter with the industry was at Merkin Vineyard Tasting Room & Osteria. Trivia time: this is one of two local businesses owned by Maynard James Keenan, ex-Tool rock star.
The osteria exclusively sources ingredients from local farms and gardens, which they then transform in-house to delicious results. We filled our bellies with glasses of the white Four Eight pour and hearty bowls of tagliolini e ragu and pesto-topped cavatelli before collapsing into bed underneath a cosy wine blanket.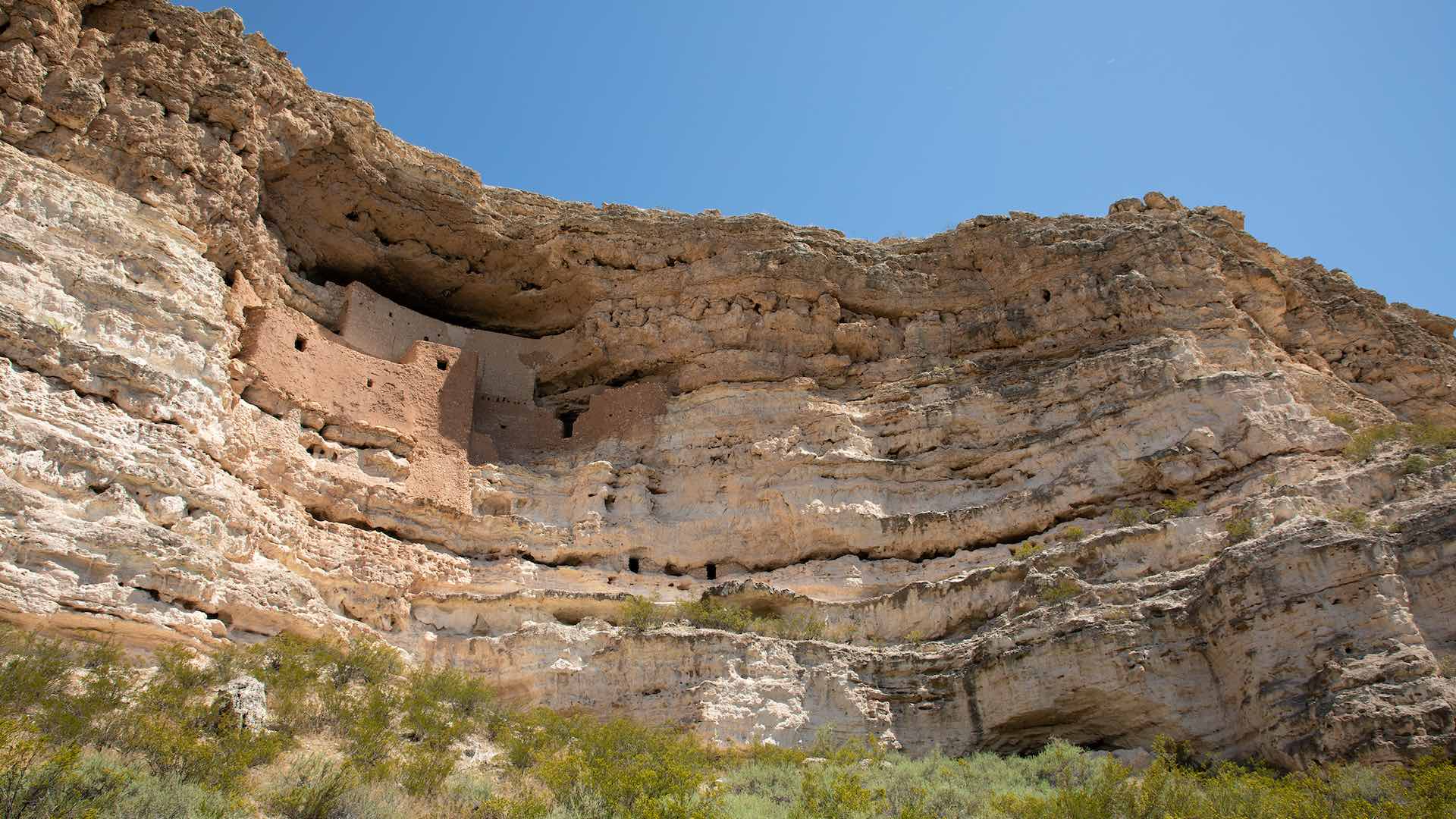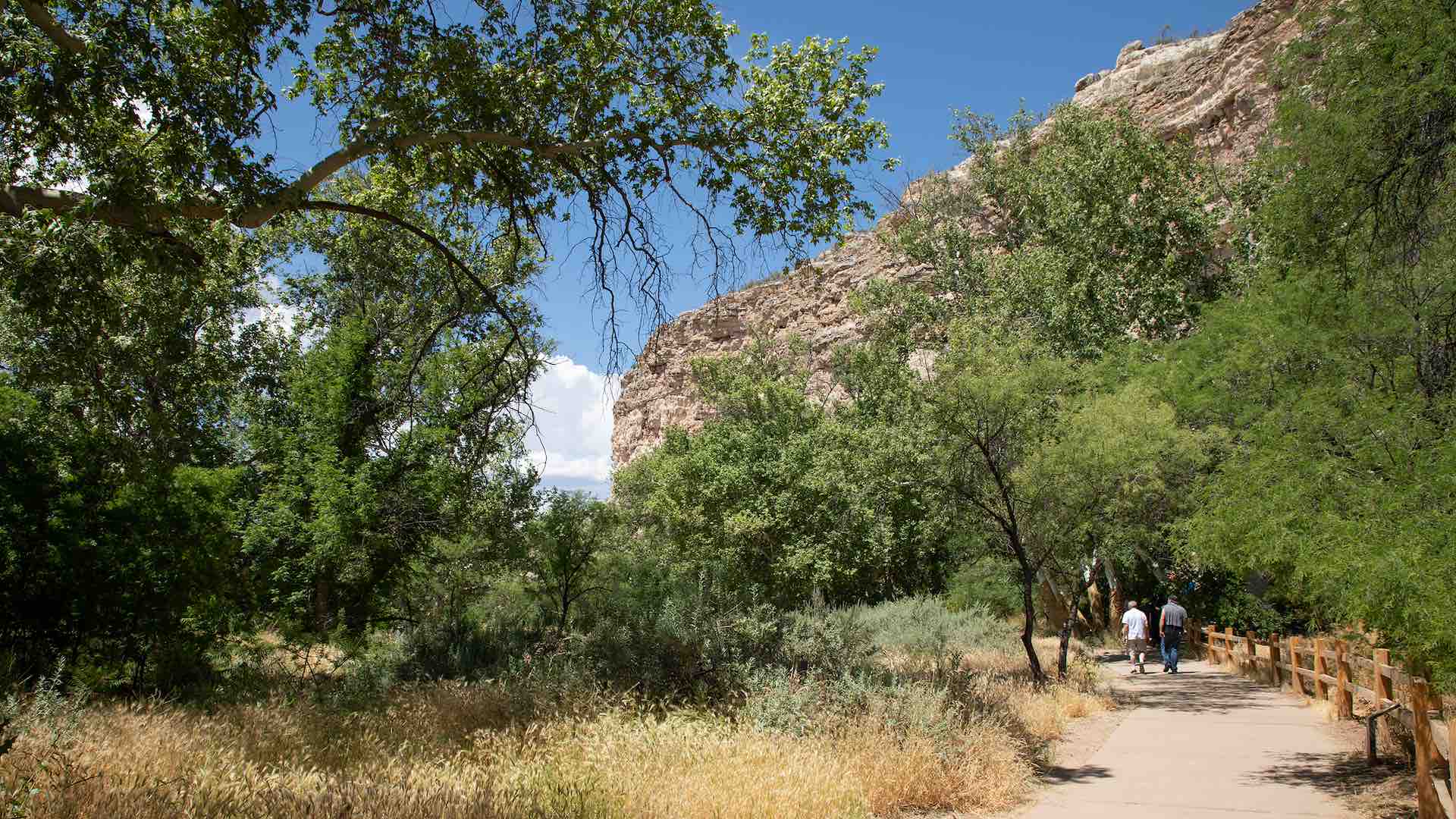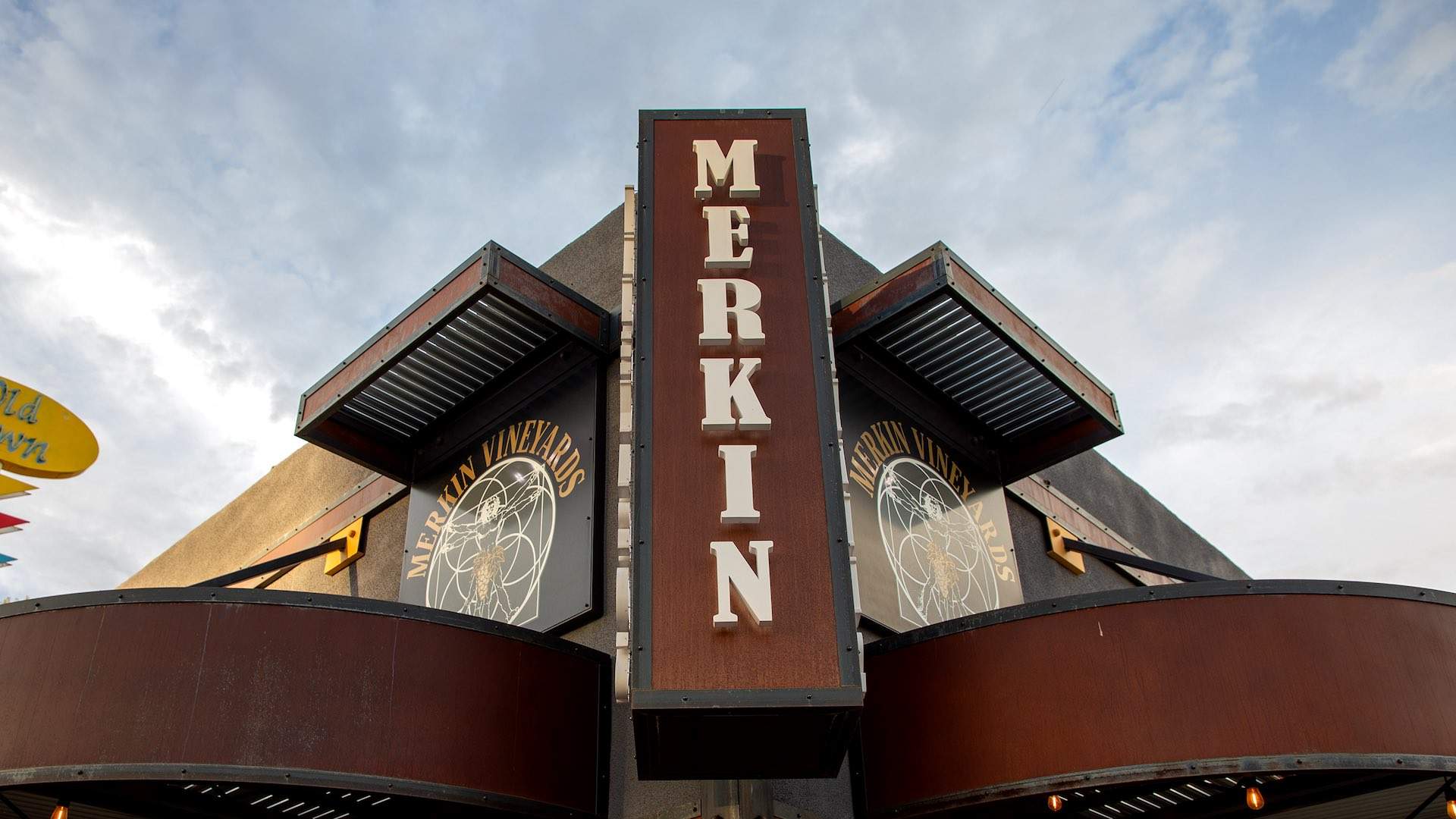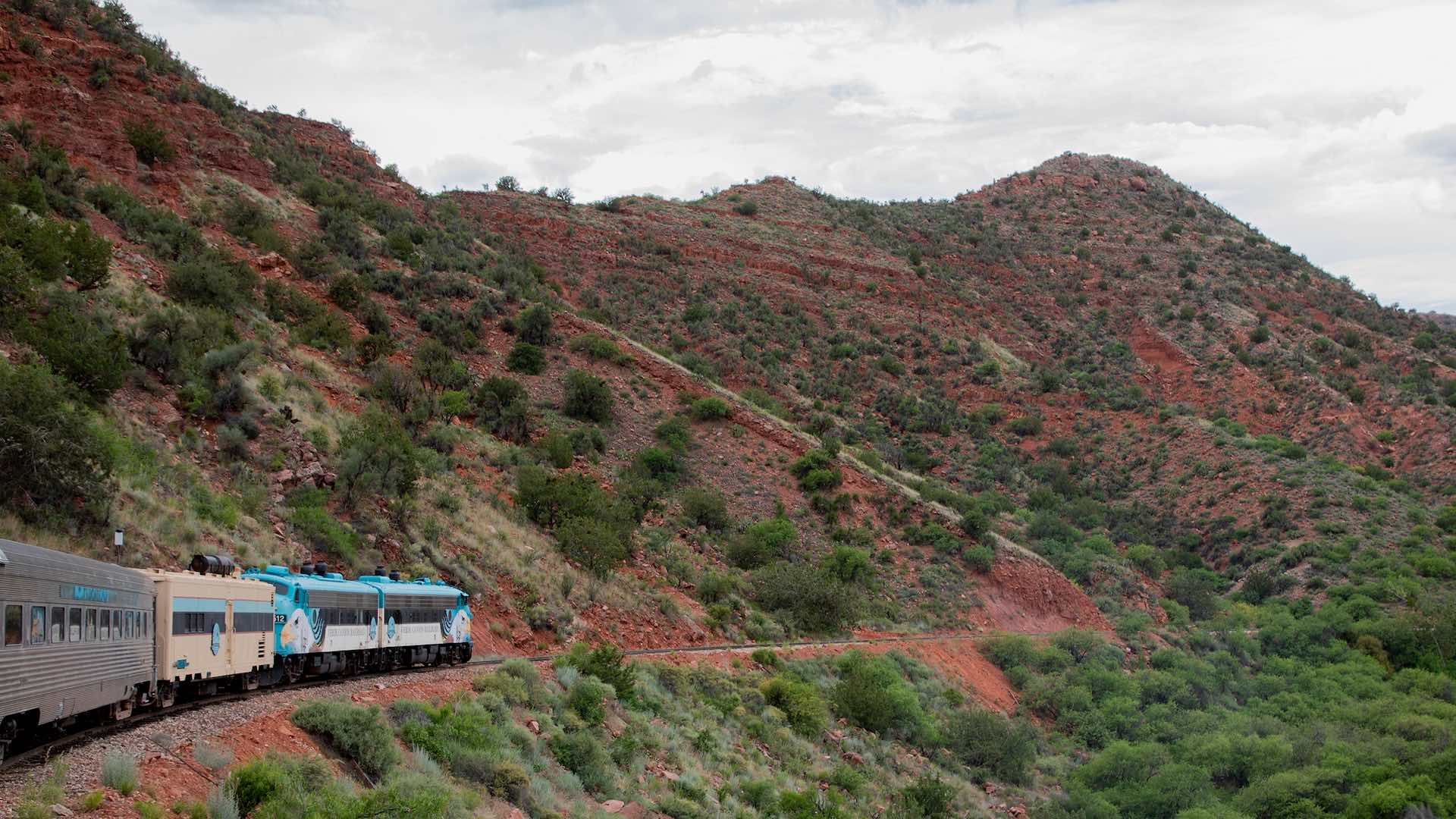 Images: Montezuma Castle, Merkin Vineyard, Verde Canyon Railroad (Emily Balli for Arizona Office of Tourism).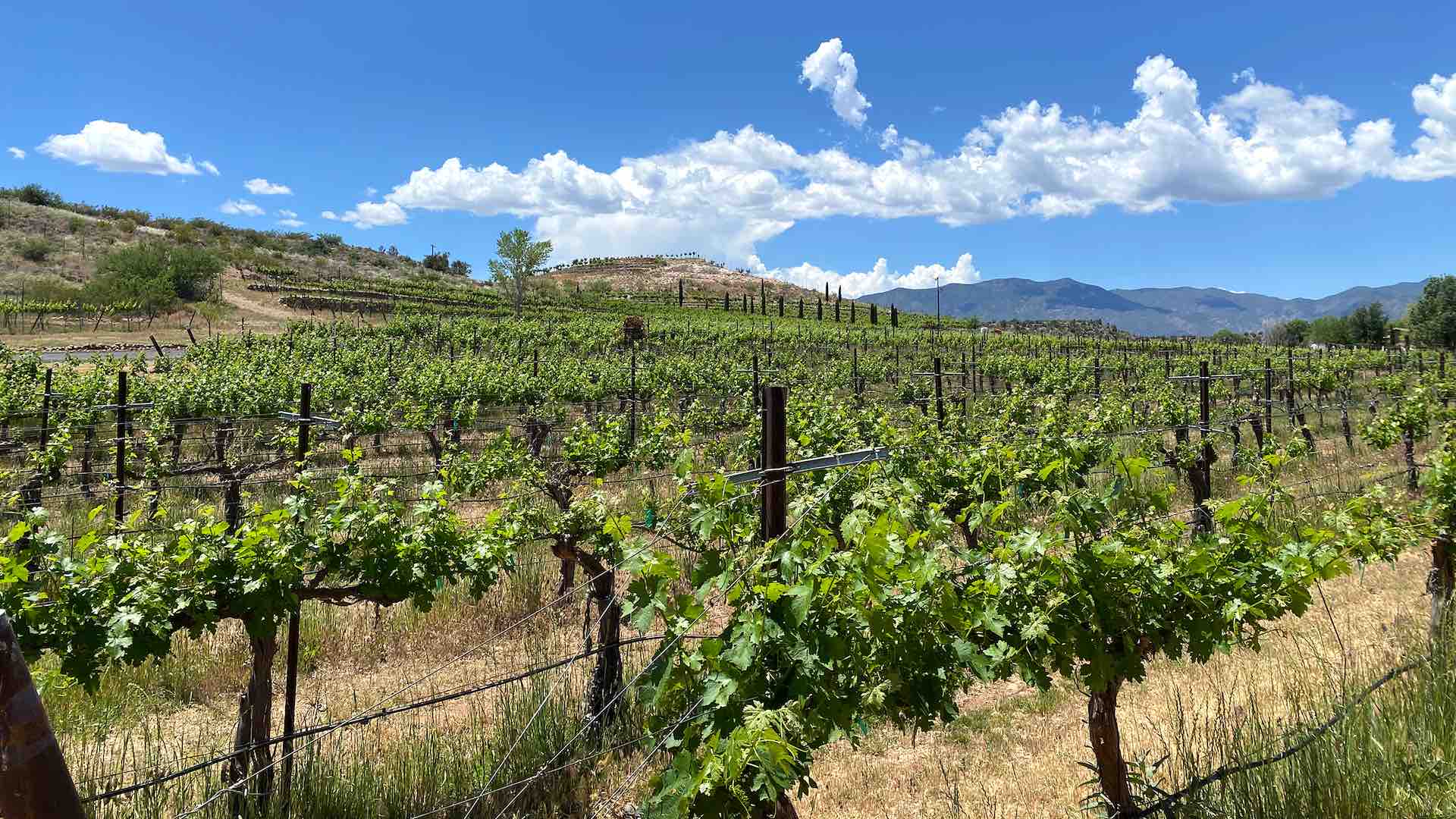 Day 3
Cottonwood and Flagstaff
Cottonwood's Old Town is a small area full of quality eateries and adorable boutiques — it's a small-town community that takes pride in their area.
WORK FOR YOUR WINE
Crema Craft Kitchen & Bar, just down the road from Merkins, is all about exactly that: local flavours. The morning meals here are plentiful: breakfast burritos, American-sized pancakes, oatmeal. Plus, the coffee grazed snobby-Aussie standards.
Back to vino, we visited Alcantara. This staggering property is like stepping into a small slice of Italy — and with over 20,000 vines and 17 varietals, it tastes like Italy too.
Keeping our travels exciting, we weren't just here to drink wine. Alcantara offers the unique Water to Wine Kayak Experience, giving you the opportunity to take a leisurely cruise down the Verde River in an inflatable kayak — ending with wine tasting at the vineyard. Depending on how much paddling you do, it can take between 90 minutes and two hours. There's the occasional gentle rapid, but with only one specific turn to make, all you need to do is steer and enjoy the scenery.
Post-paddle, you'll sip your chosen drops alongside pizza and share plates in the garden — complete with panoramic views of the river you just paddled. After sampling a few sparkling wines and meads at nearby Four Eight Wineworks — as well as an unconventional bar snack: the 'twoffle', a tater-tot-powered waffle — we went north to picture-perfect Flagstaff.
WHERE THE AIR SMELLS LIKE CHRISTMAS
Flagstaff is something out of a dream: a surreal oasis of pine forests and snowcapped peaks in a region I always imagined was endlessly hot and dry. The air was colder, there were patches of snow next to the road and the air is pine scented. Giving us a whiff of Christmas, Flagstaff is adjacent to the largest ponderosa pine forest in the world. Our accommodation, Days Hotel by Wyndham, put us right in the centre of town.
Atria is the local fine diner, a modern and tasteful space that has paid attention to aesthetics. The open kitchen means diners can watch Chef Rochelle Daniel artfully use seasonal, nose-to-tail ingredients across a constantly changing menu that is worth the flights alone. The farm-to-plate ethos makes for food that is cooked and presented beautifully. Elements of ice, charcoal, smoke and local greenery often appear on your plate, making it a top-shelf and memorable dining experience.
Flagstaff is committed to being a dark-sky city, meaning it's a spot where light pollution is limited at night. So, our next stop is particularly exciting: Lowell Observatory, where scientists discovered Pluto in 1930. We had planned to stargaze, but uncommon inclement weather changed plans to a tour of the premises — April to July is usually very clear. Our guide Dr Danielle Adams took us to see telescopes new and old, to the spot where humans first identified the distant rock that is Pluto, and to where discoveries and observations are being made to this day.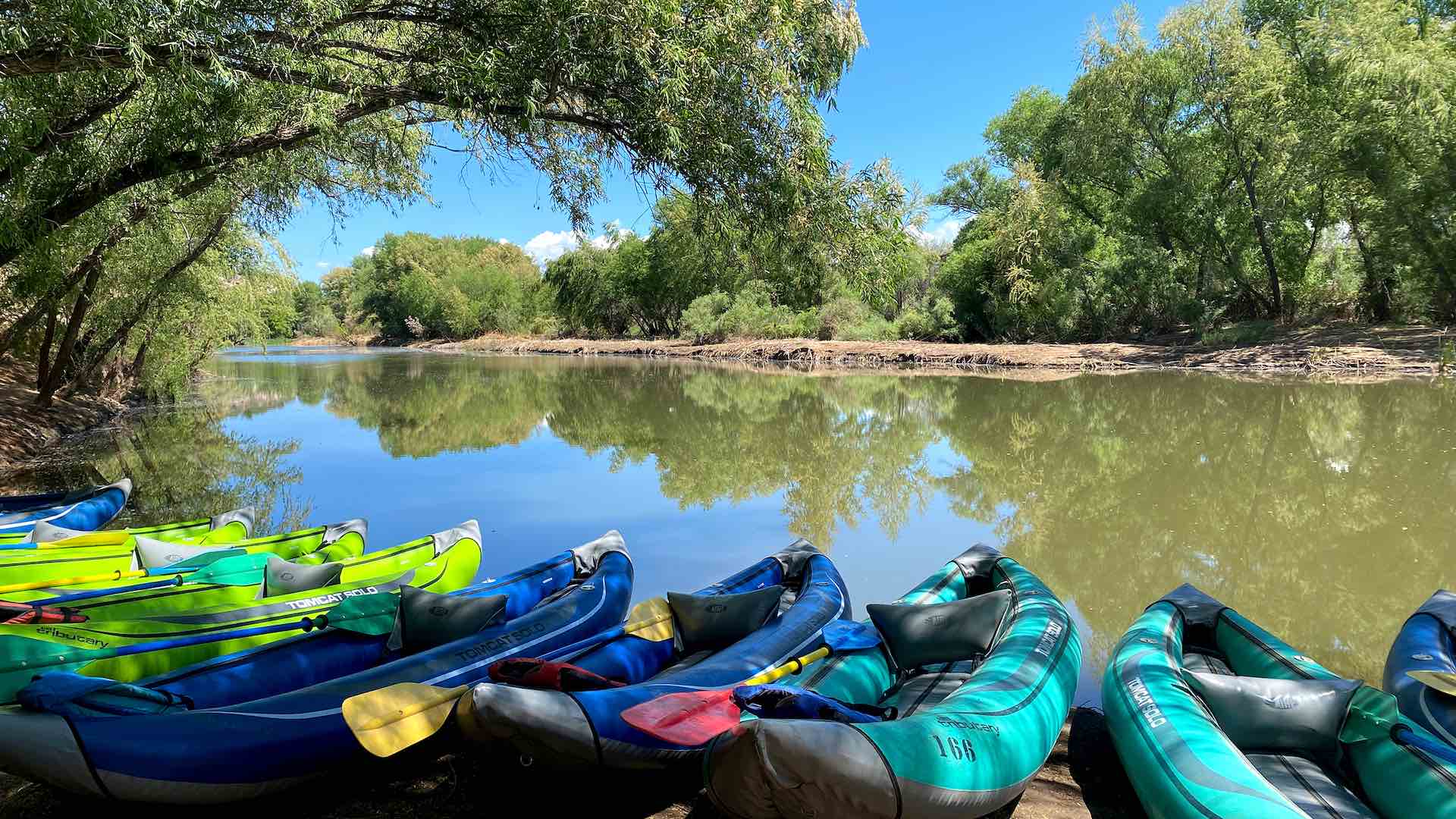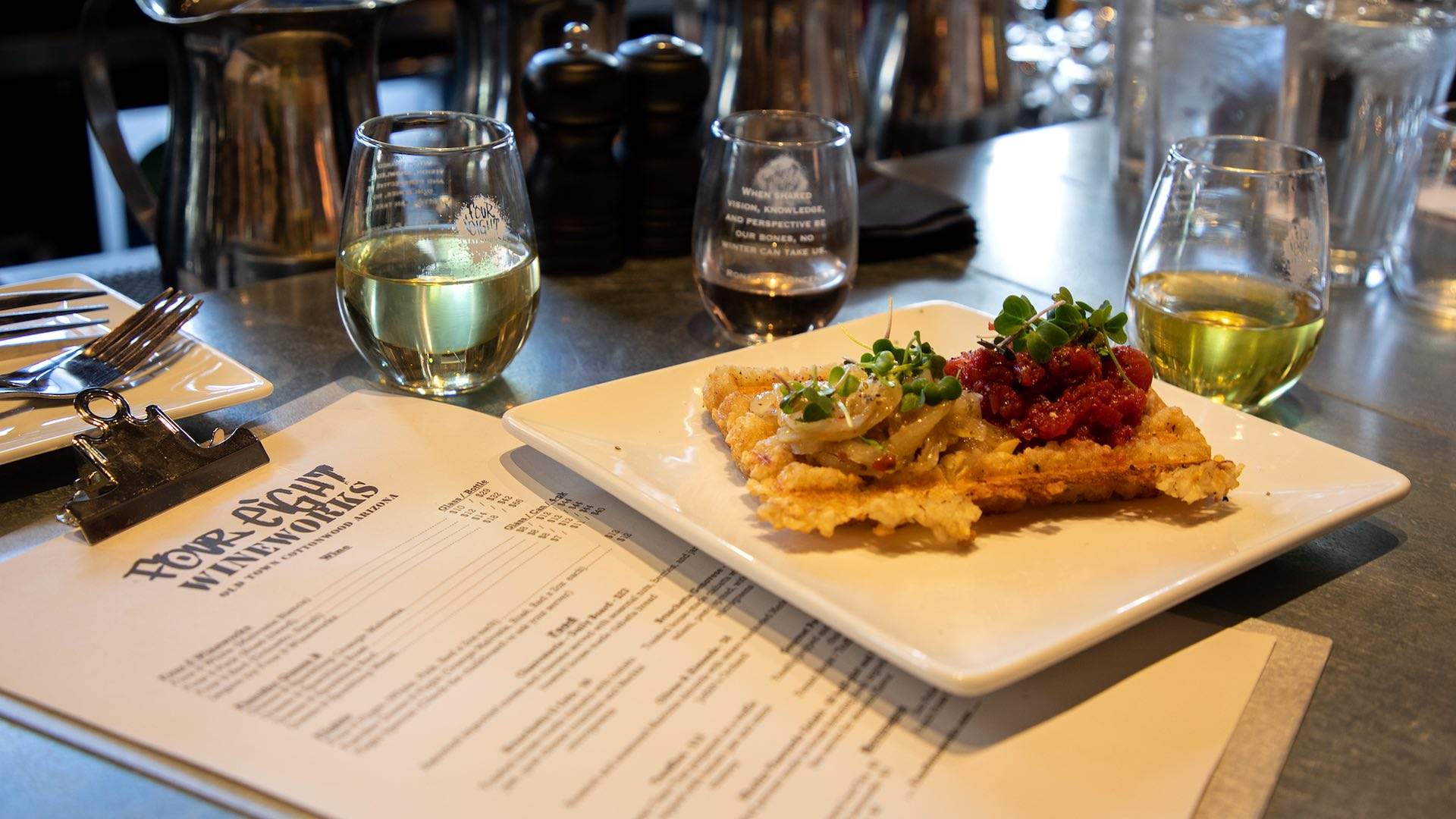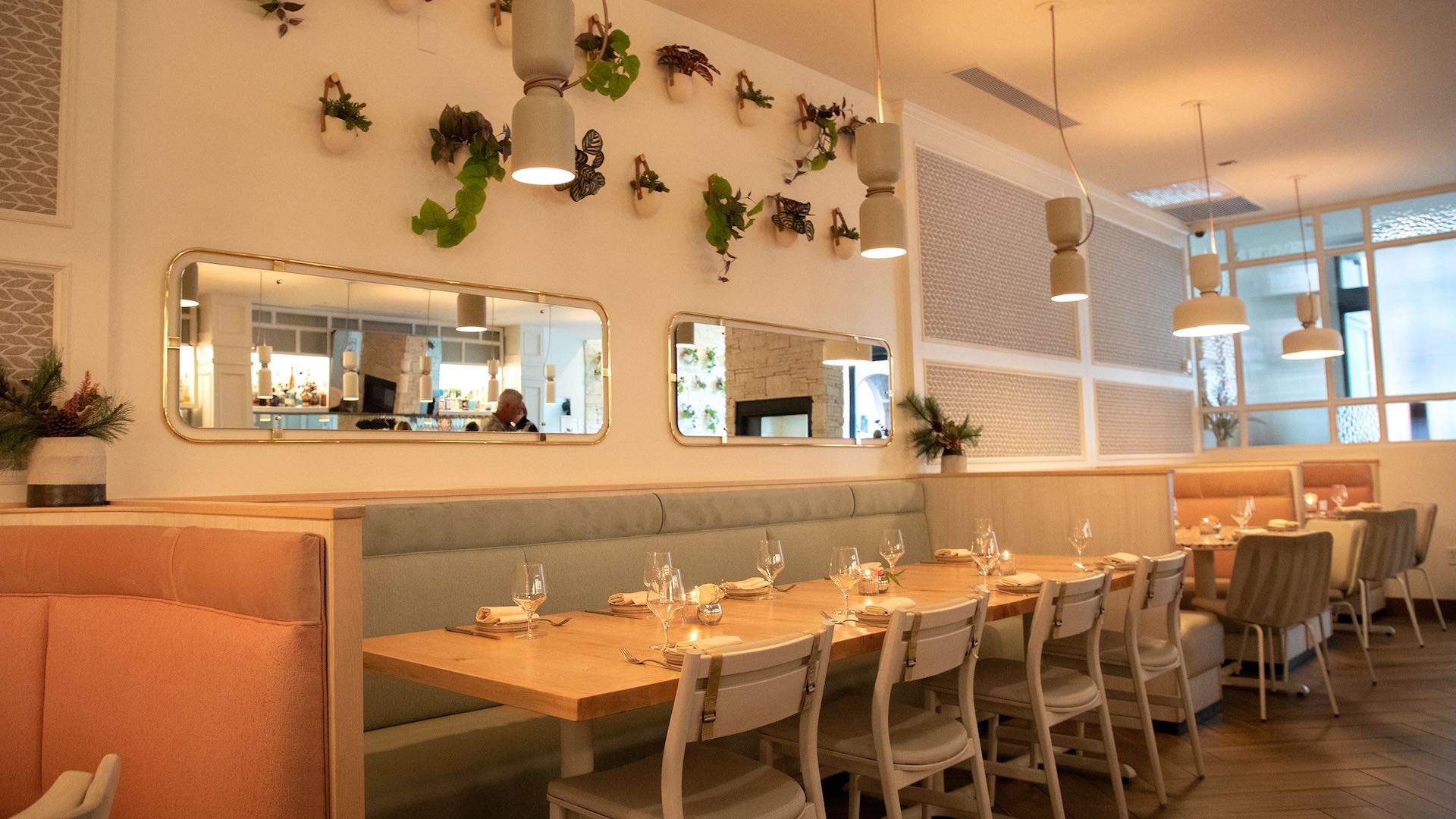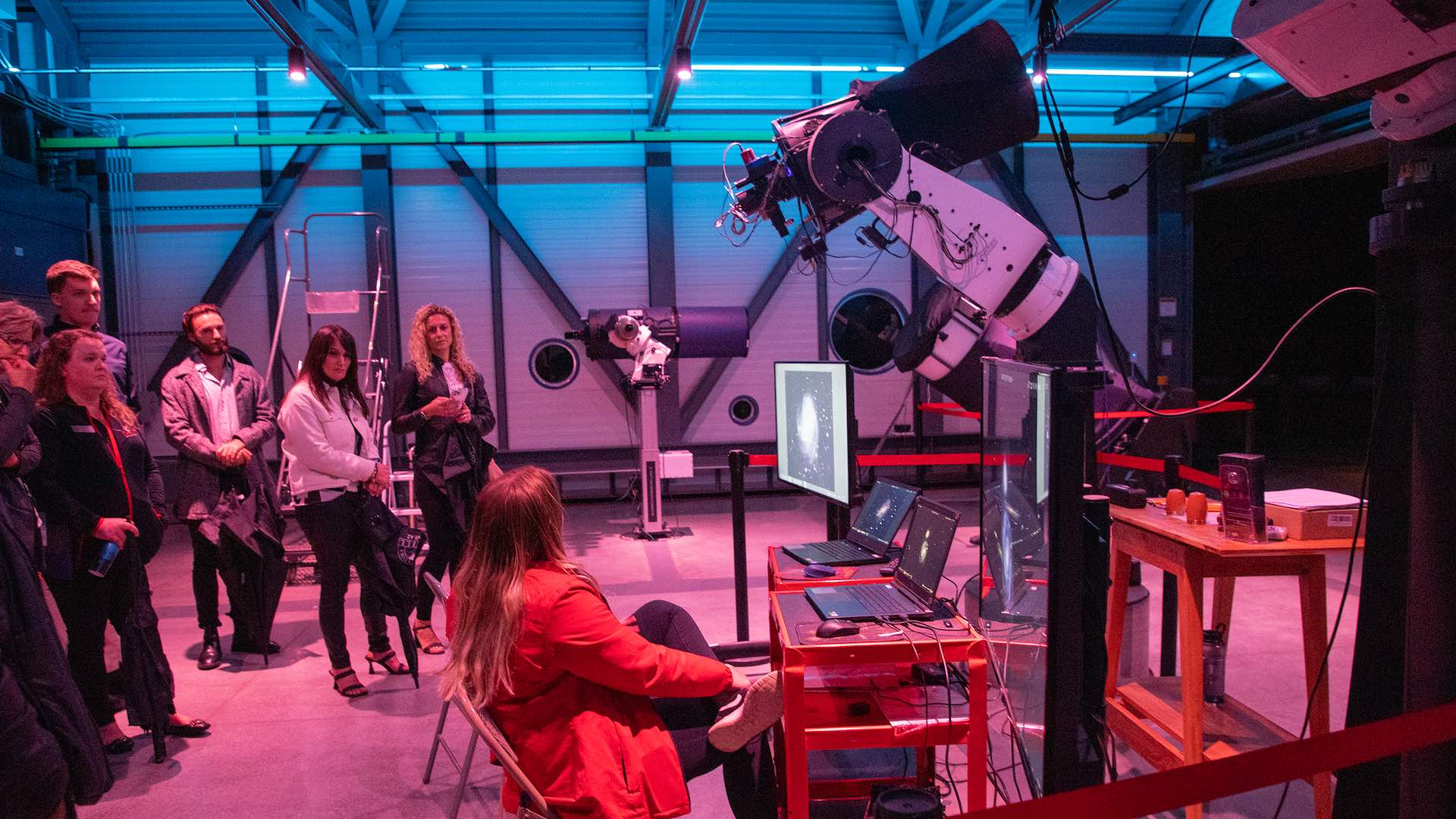 Image: Water to Wine Kayak Experience, Four Eight Wineworks, Atria, Lowell Observatory (Emily Balli for Arizona Office of Tourism).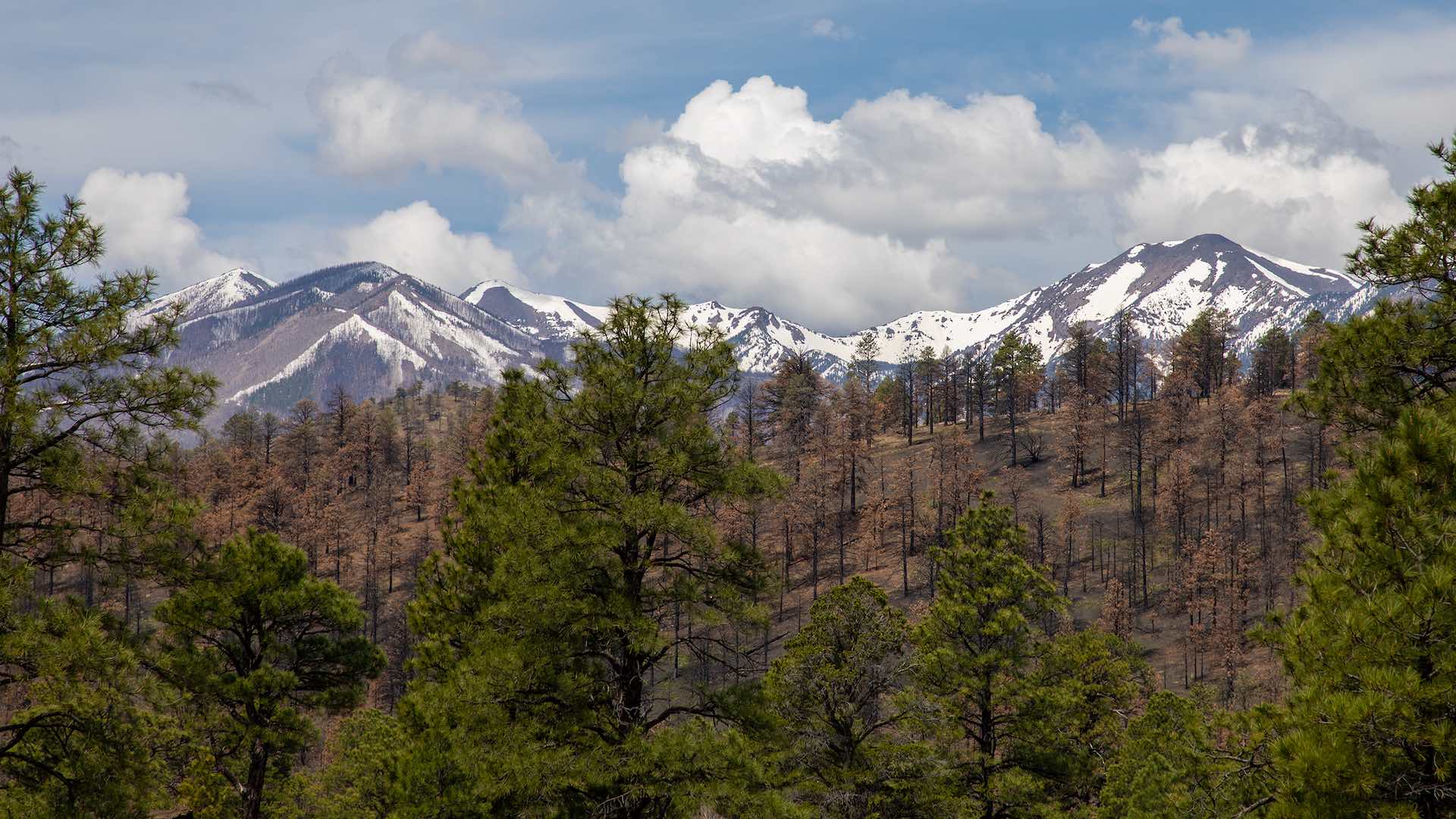 Day 4
Flagstaff and Scottsdale
CRATERS AND CANYONS, OH MY
In the spirit of the American wilderness, day four took us to two natural wonders. First up was Sunset Crater Volcano National Monument. Just over 1000 years ago, this mountain blew its top in a massive volcanic eruption, blanketing the area in lava and ash. Now the area looks like another planet, pine trees sparsely sprouting from rocky fields of volcanic greys and reds with exotic and sharp rock formations baking in the sun where rivers of lava once baked the earth. There are a handful of trails to explore the area, from looping paved routes to longer tracks that trace the edge of the huge lava flats.
Second, Walnut Canyon National Monument. This spot's a little less alien but just as beautiful, located southeast of Flagstaff. Walnut Canyon is similar to Montezuma Castle, except these cliffside dwellings are embedded in the wall of a deep canyon, accessible only by a 1.4-kilometre walking trail. Some smaller ruins can be found up above on the scenic rim trail, leading to an expansive lookout over the area. The Sinagua people created the dwellings decades after the Sunset Crater eruption and lived there for approximately 150 years before the tribe migrated south.
THE VALLEY'S PLAYGROUND
Heading back down south from Flagstaff, we headed to Scottsdale — a district attached to the Phoenix metropolitan area but independent as its own city. While Downtown Phoenix is packed with skyscrapers and stadiums, Scottsdale is home to sun-soaked resorts and bustling foodie districts. Our accommodation was Mountain Shadows Resort, a recently renovated take on a classic resort dating back to the 1960s. The property shines with modern architecture but gives plenty of callbacks to its history with monochromatic snaps of the original resort adorning the walls.
We laced up our hiking boots and headed to the nearby McDowell Sonoran Preserve, a protected wilderness area spanning over 12,000 hectares and the largest of its kind in Arizona. You can hike, bike or even hop on a horse to explore this miniaturised desert, but we opted for a short walk on the Bajada Nature Trail. Here, we learned about the many species of cacti, from towering saguaros to the partially edible prickly pears.
For a fun-filled evening, head to Mavrix Sports Bar & Arcade, a huge entertainment venue with dining, bowling lanes and a top-shelf 85-strong selection of arcade games. It felt appropriate to spend our first night in a district known for its nightlife by enjoying Arizona-style nachos and wings with frozen margaritas and ten-pin bowling (with world-first AR effects on the lane). You can't forget the games. There's all the immersive zombie-shooting, competitive racing, prize-grabbing, hoop-throwing mole-whacking fun you could need in a night out.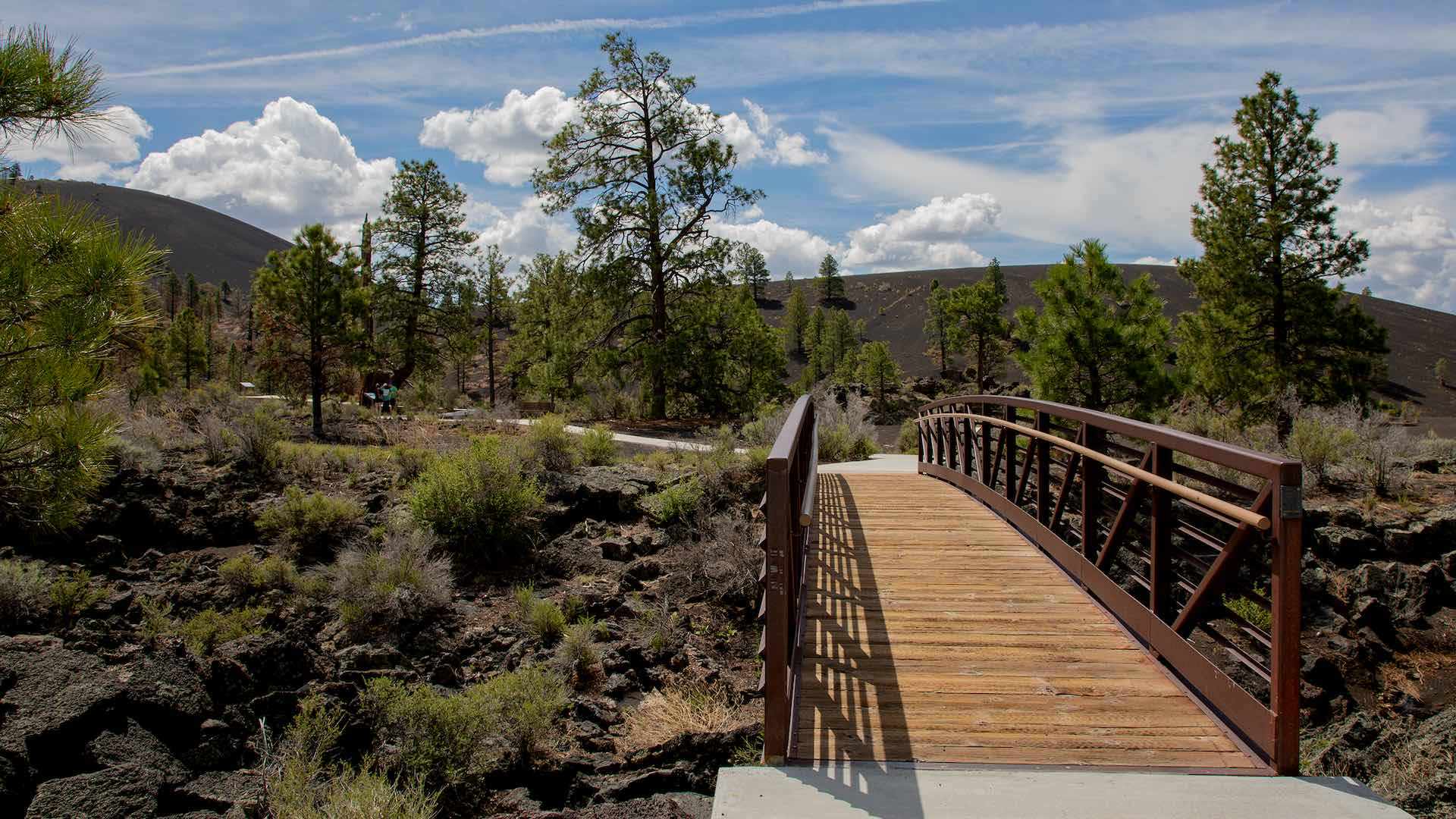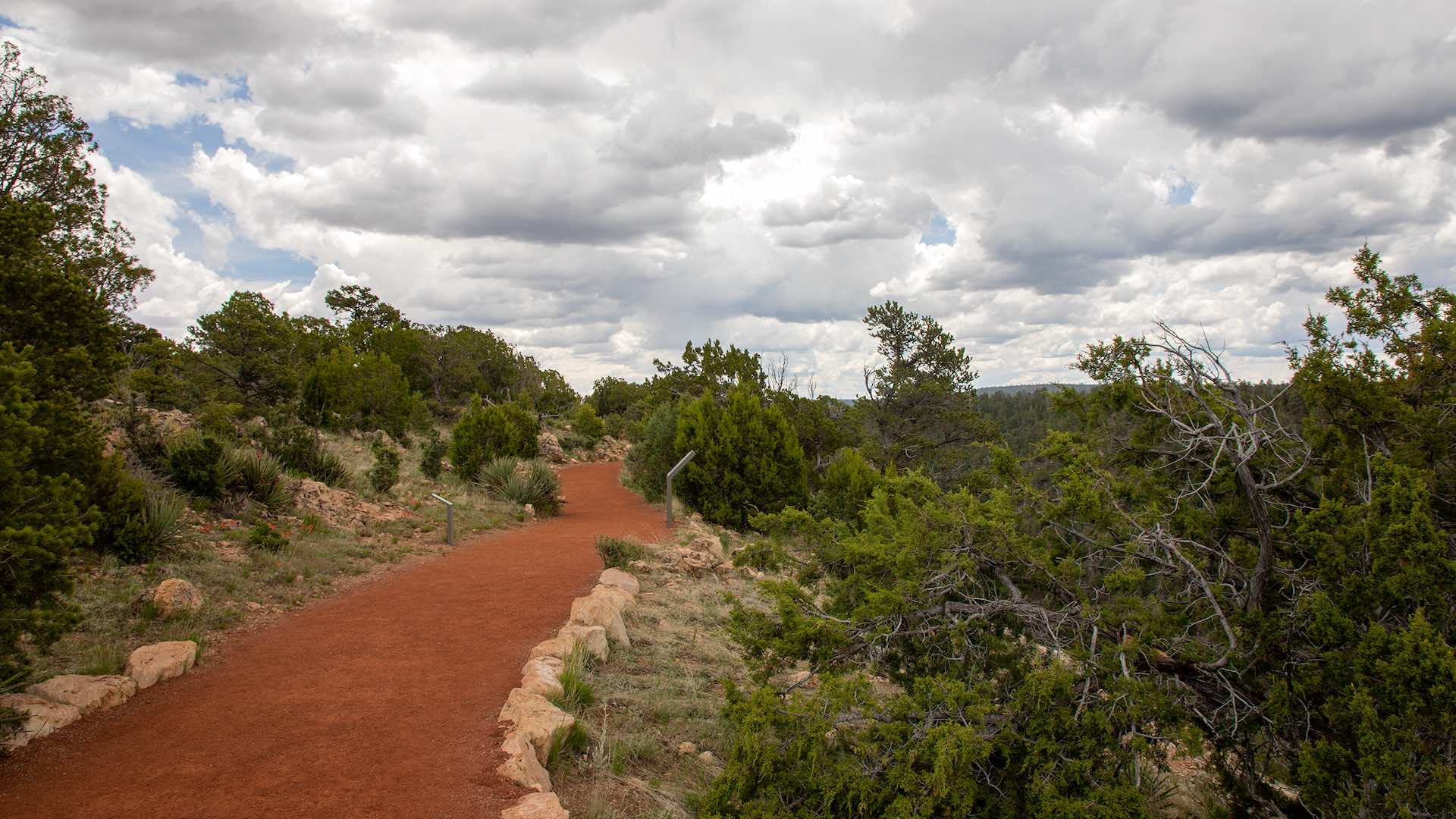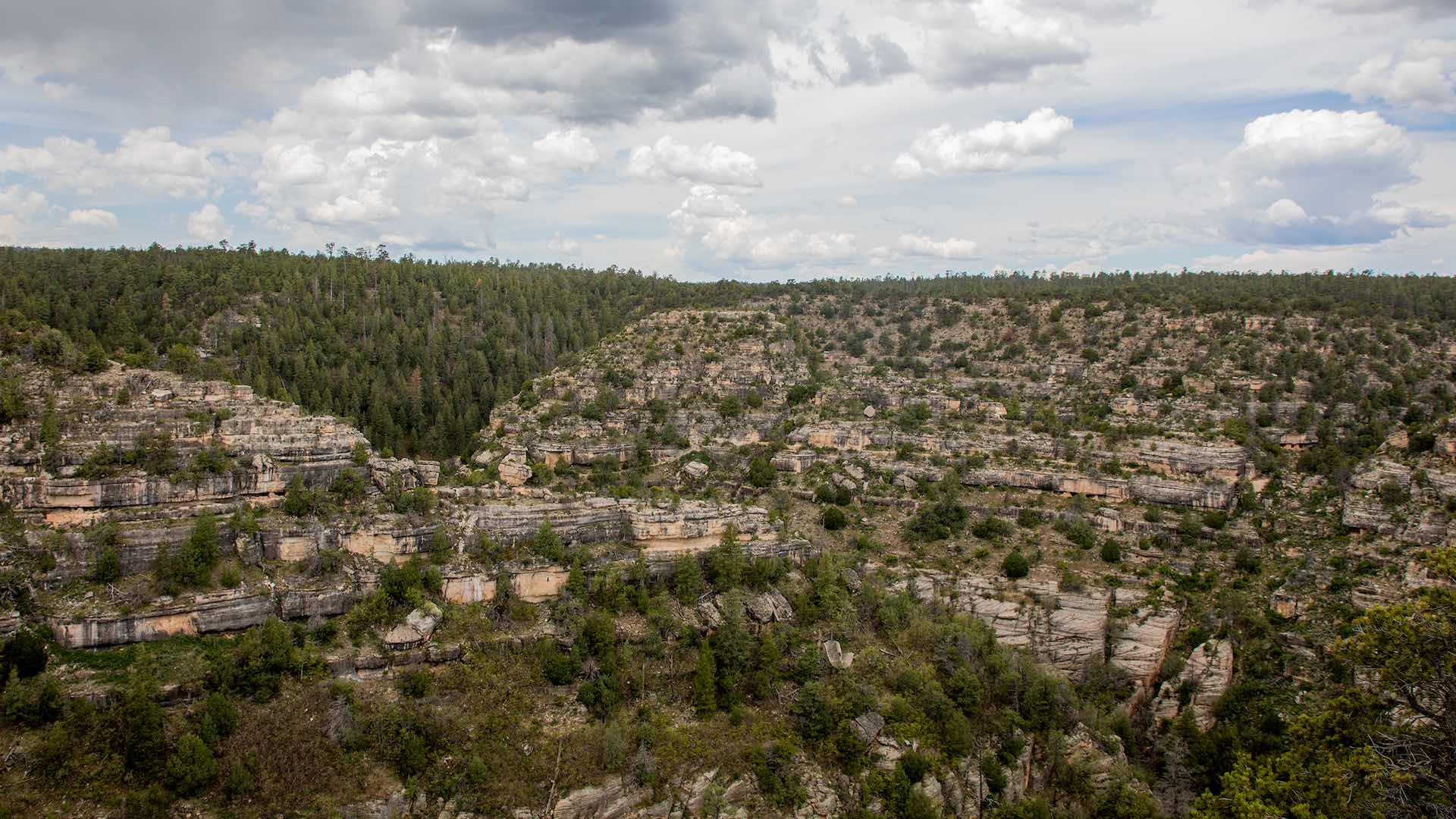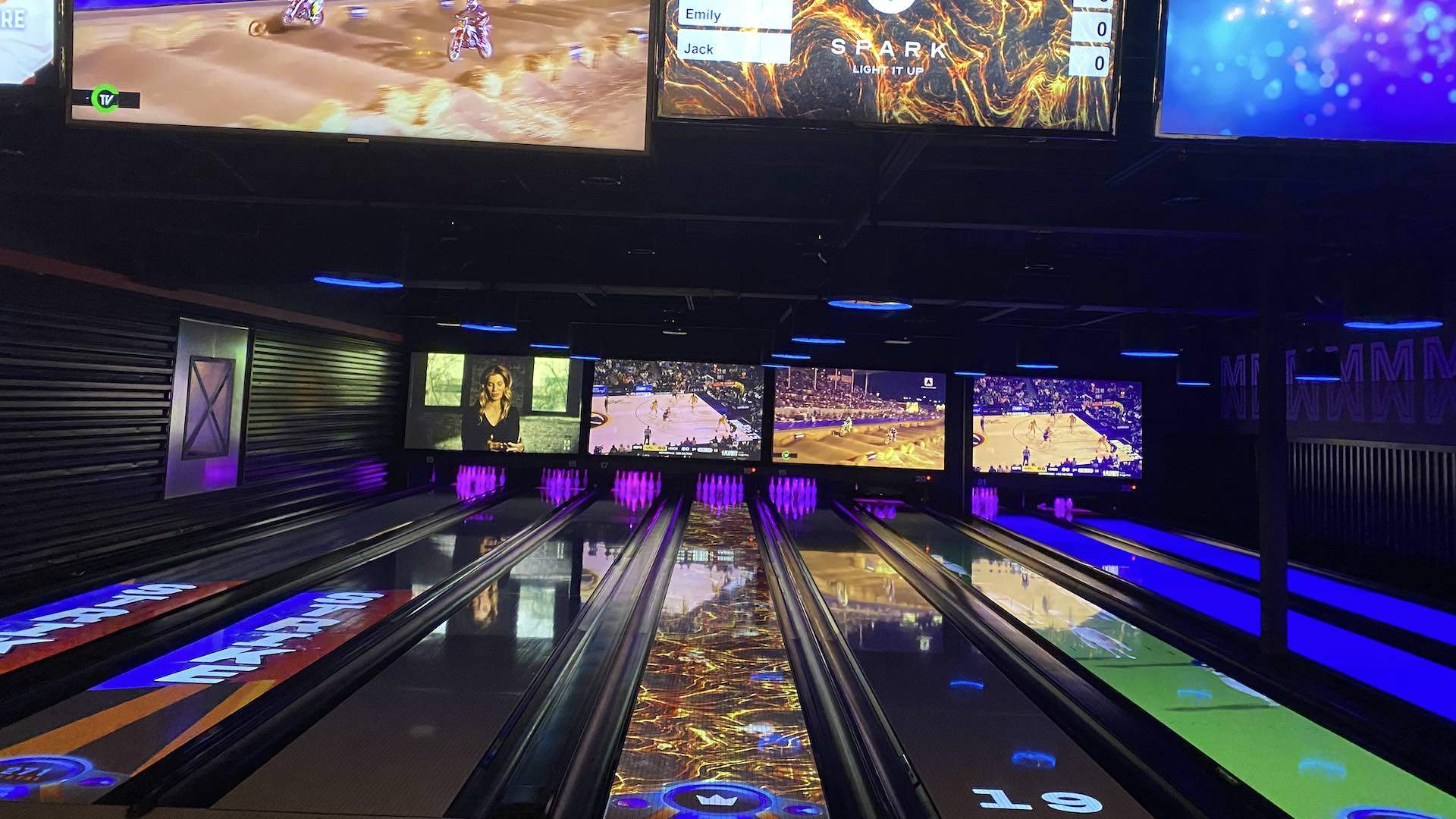 Images: Sunset Crater National Monument, Walnut Canyon National Monument (Emily Balli for the Arizona Office of Tourism); Mavrix (Alec Jones).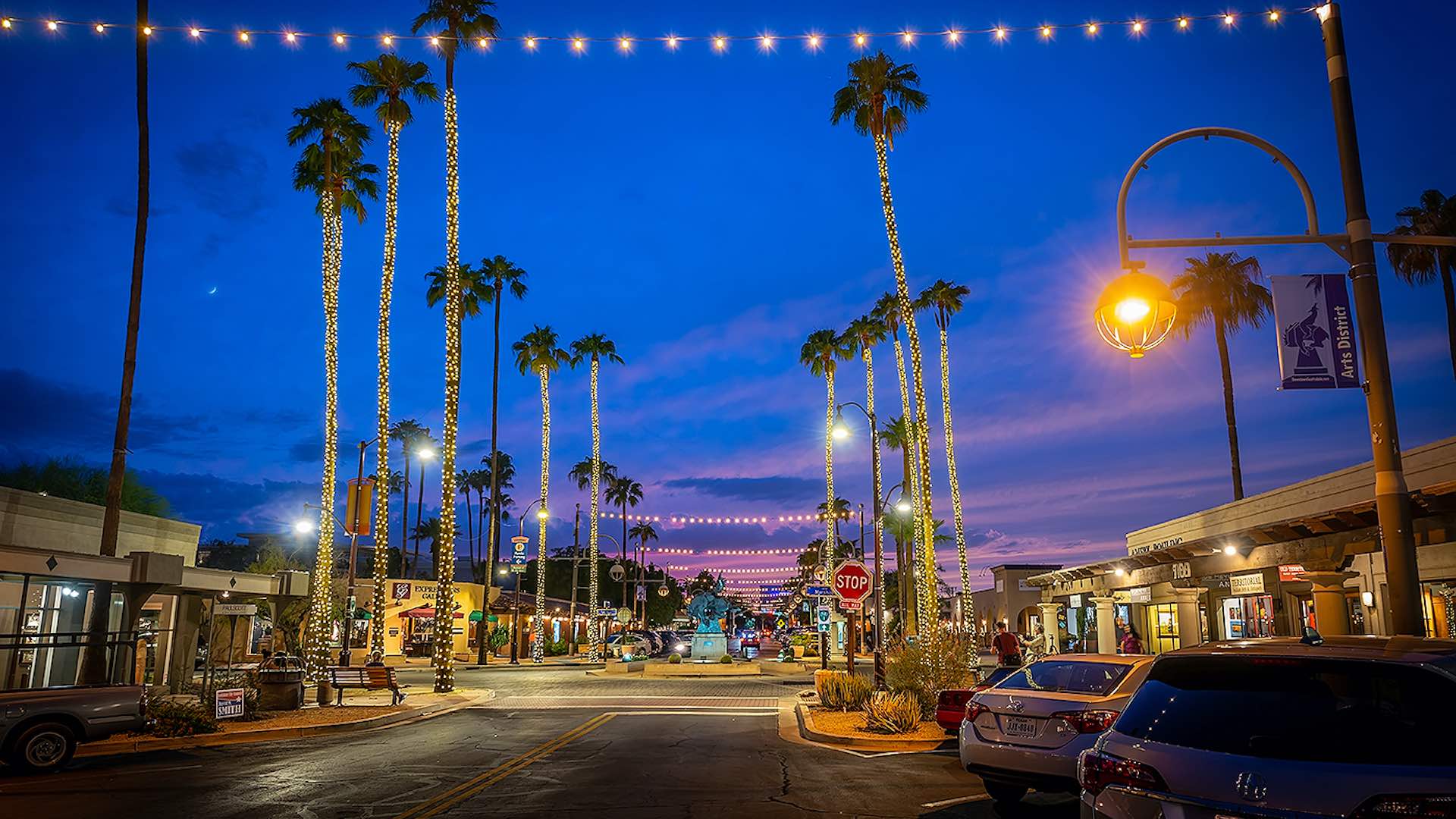 FOOD, WONDERFUL FOOD
Day five brought us to Old Town Scottsdale, and Arizona Food Tours, the leading walking food tour in Scottsdale (for a casual 14 years running). Our tour began at the historic Adobe Mission Church and then took us to AZ/88, The Mission, The Wine Collective of Scottsdale and Gelato Cimmino. Each offered a different element of Arizona — AZ/88 styles as a "modern-day saloon", with contemporary drinks and food emphasising art and style. The Mission neighbours the historic Adobe Church and balances a moody interior with killer modern-Mexican food and drink. The Wine Collective of Scottsdale offers wine that — shocker — is all sourced from Arizonan wineries, promoting the state's starry wine industry. Finally, Cimino Gelato dishes out scoops made in-house with fresh ingredients sourced from Italy.
SEEING THE SIGHTS (AND SOUNDS)
For a celebration of our world's musical instruments and music culture, head to the Musical Instrument Museum. Every nation is represented, with a display of both the instruments and recordings of their melodies. For any aspiring musos, there's an interactive gallery of instruments from the world over, all available to (carefully) play. Tell any Arizonan you're visiting the MIM, and they'll be jealous.
ONE LAST HURRAH
Your last moments on an overseas adventure should be standout. Mine brought an all-out night on the town — starting at Brat Haus. This local joint specialises in German cuisine (think sausages, pretzels and cheese galore) and craft beers en masse. Frothy brews of all sizes can be sipped, including tasting flights of up to four brews.
With our fill, we hit the town. Illuminated by bright strings of lights overhead, our party agreed Scottsdale was the place to be for a night out. Choosing Rusty Spur Saloon, we made our last stop a historic one. It's the oldest bar in town and is always packed with patrons, live music and local drinks.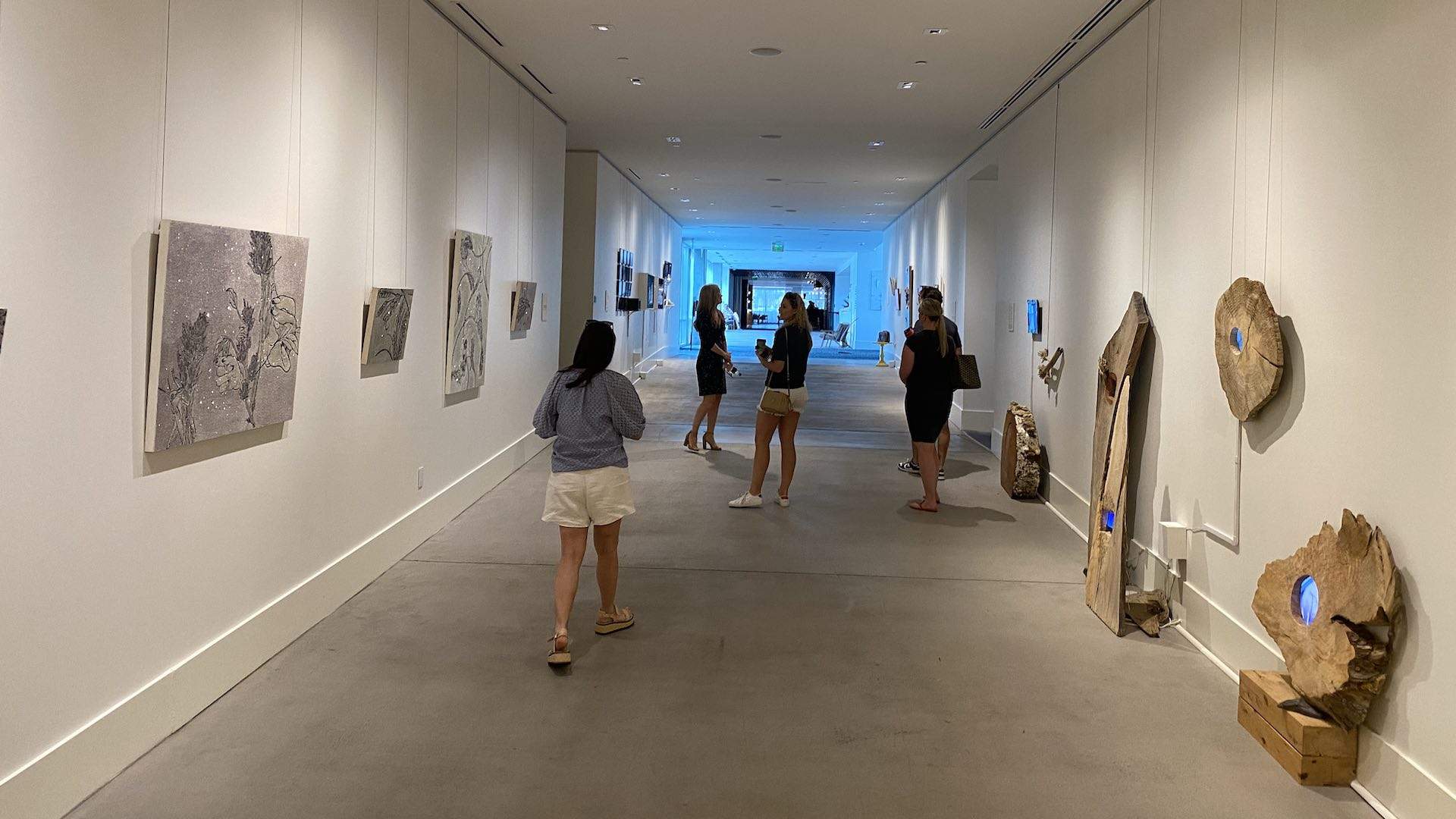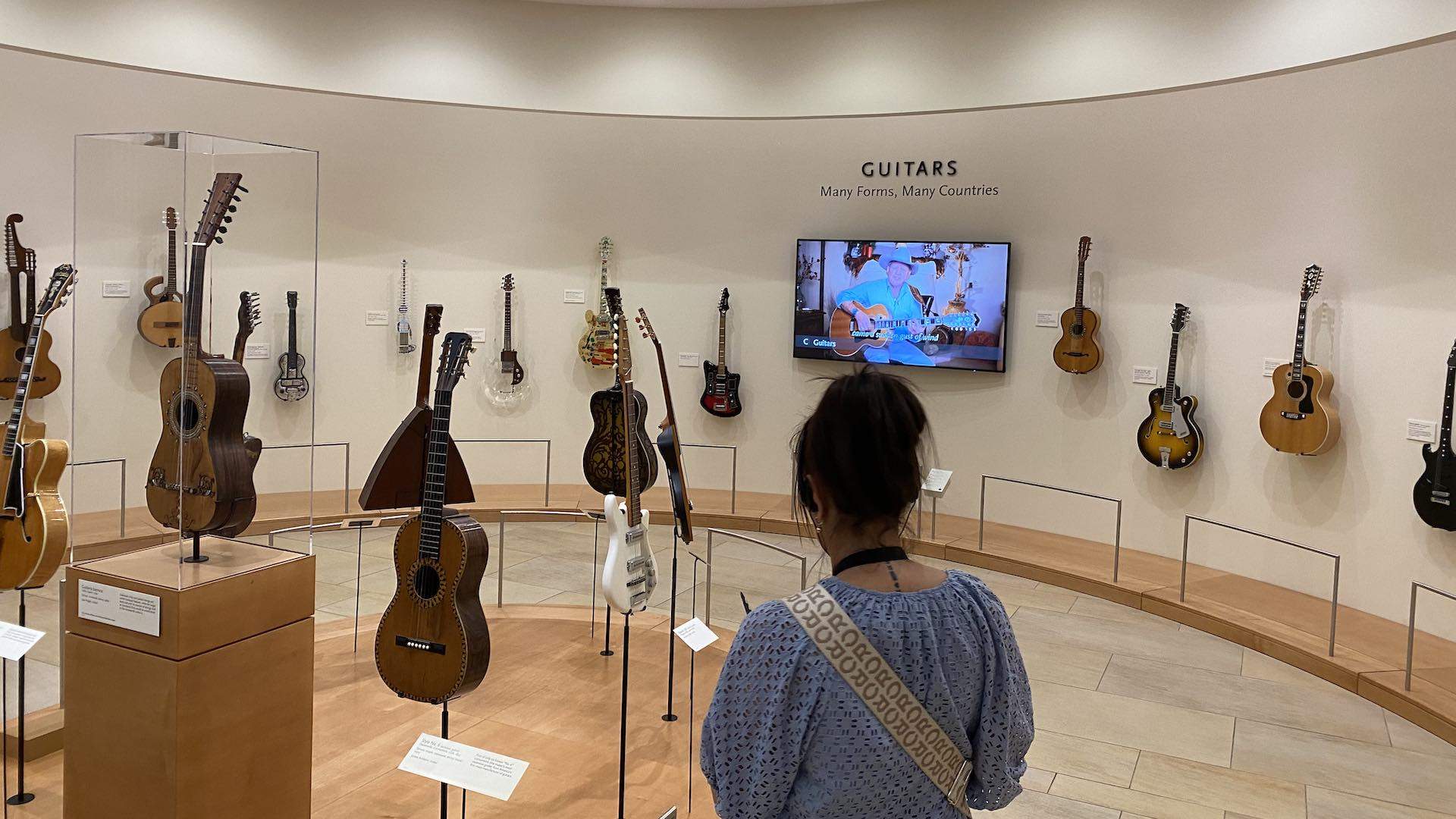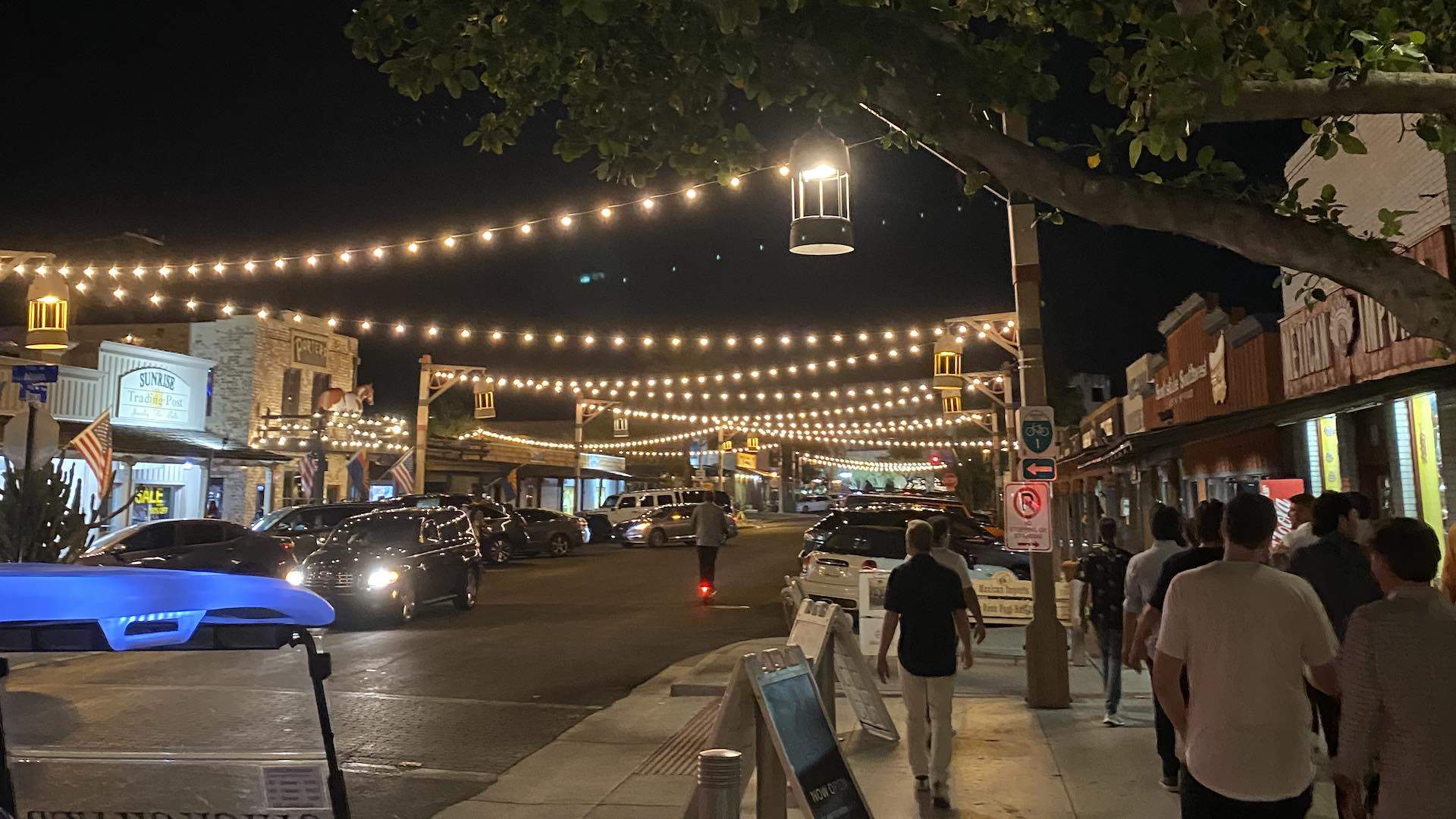 Images: Mountain Shadows Resort (Mark Boisclair), the resort gallery, Musical Instrument Museum, Old Town Scottsdale (Alec Jones).
And just like that, my first-timer adventure ended. It was a truly unforgettable week, but it only felt like a teaser of all the state has to offer — and I can't wait to see more. Arizona is damn impressive, with so much more than cacti and canyons to be found.
I was, more than anything else, surprised. The diversity extends through its culture, geography, food and weather, well beyond the walls of the Grand Canyon and any basic assumptions I had before my experience. My verdict: the 48th state was well worth the wait.
Experiences You Can Book Right Now
Arizona Awaits. Start planning your trip at VisitArizona.com.
Images: Arizona Office of Tourism
Concrete Playground Trips
Book unique getaways and adventures dreamed up by our editors