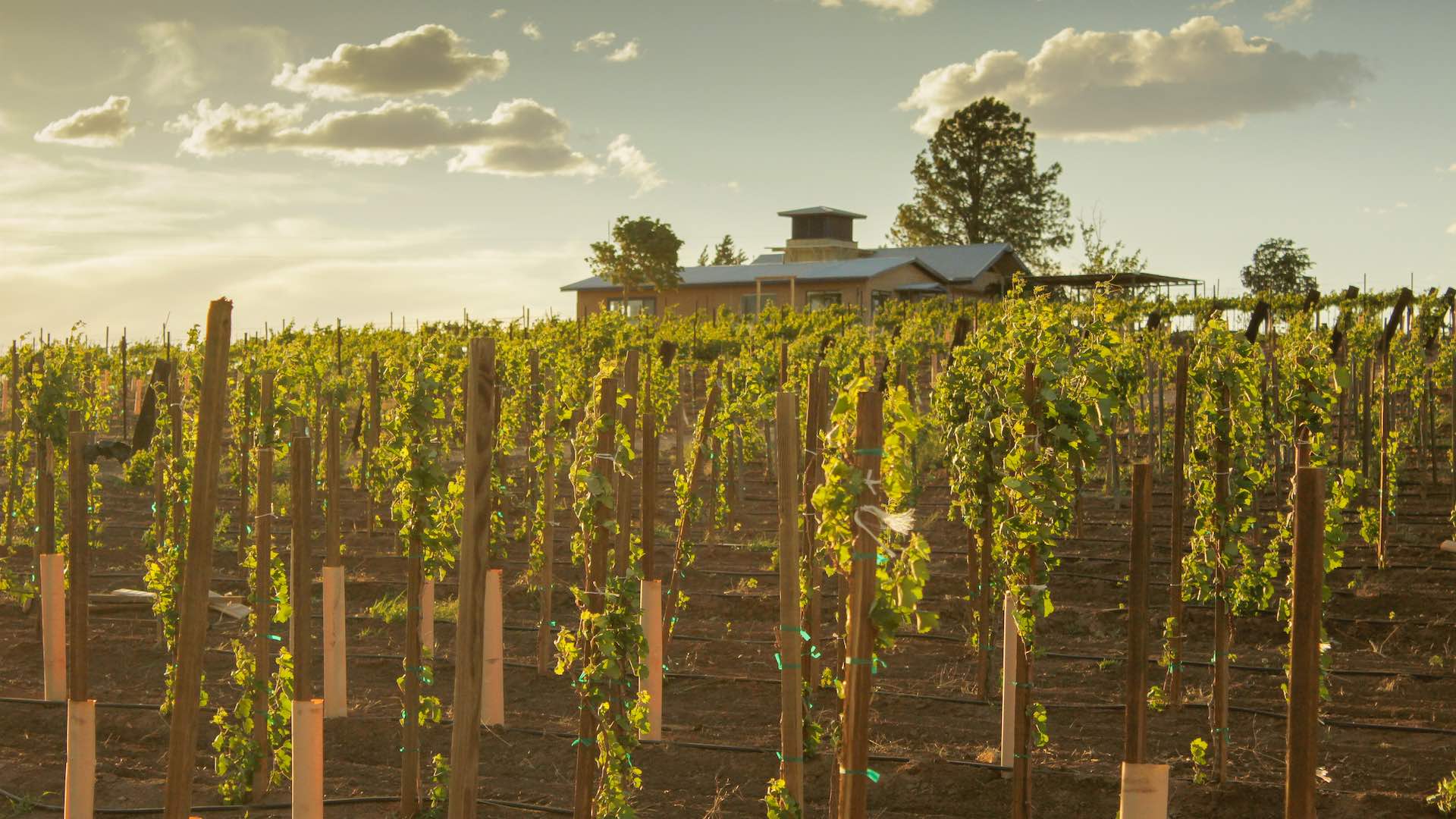 First Rate Feasts
How to Eat and Drink Your Way Across Arizona
As well as stunning vistas, Arizona offers world-class Mexican-inspired cuisine, top-notch glasses of wine, and more.
We all know the natural wonders of Arizona, but what about the culinary wonders? Truth be told, you could visit this state for the food alone. Not only does it have a UNESCO City of Gastronomy, but it has distinct wine regions and a diverse melting pot of food cultures from around the world. Here, contemporary meets traditional, east meets west, north and south and it all mixes into a truly delicious food and drink scene.
This means there's something for every palate and appetite in Arizona, with the perfect drink to match. We're talking exquisite farm-to-table experiences, award-winning cocktail bars, craft beer trails with a difference, dining options in historic saloons and steamboats, some world-famous freshly baked pie and 23 miles of tacos in one blessed city. It's a foodie's dream.
So pack your bags and loosen your belts, because a ticket to Arizona is a ticket to some of the best meals you ever had.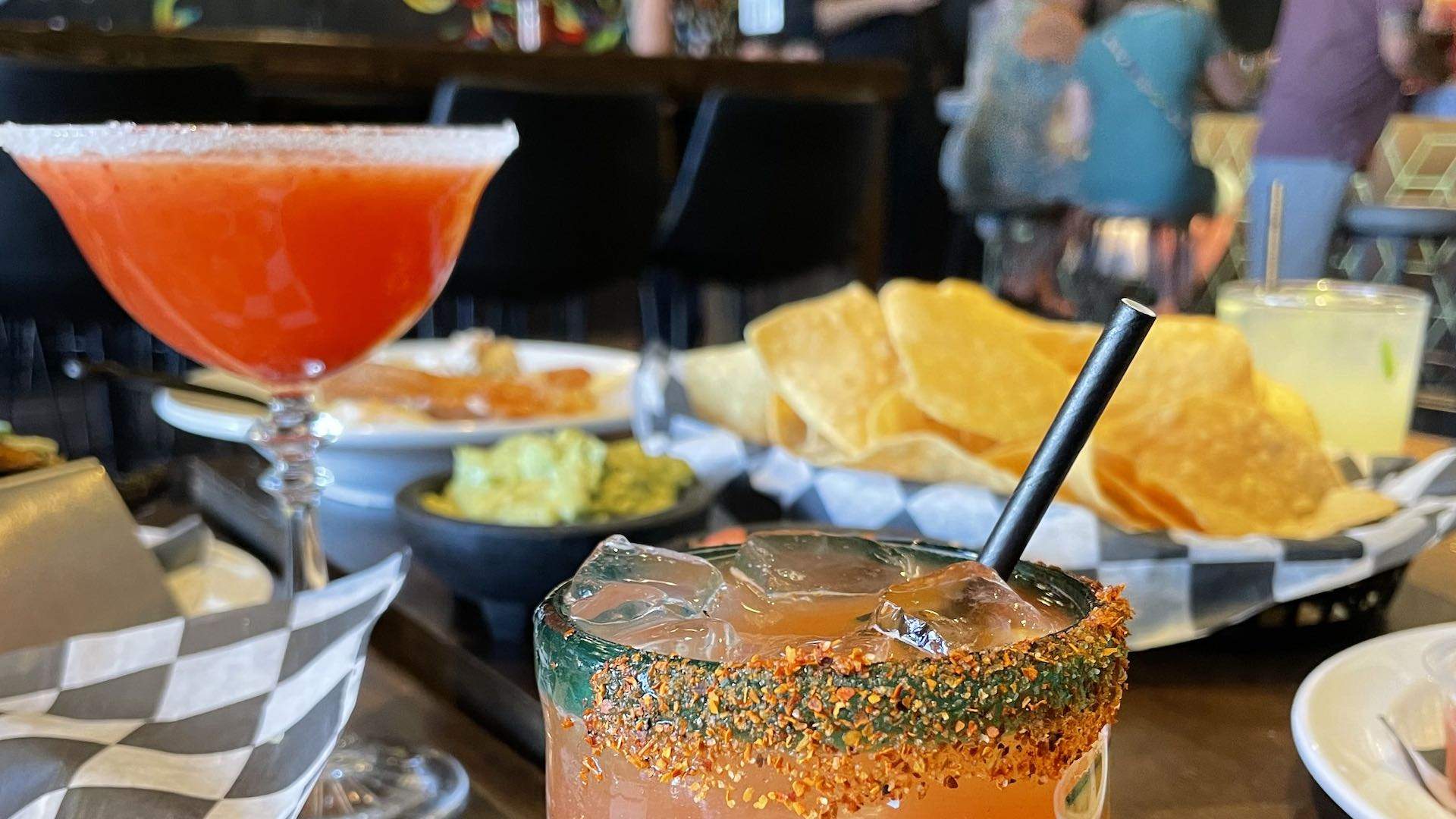 The drink menu
Wineries, cocktails and brews
TASTE ARIZONA WINE CULTURE
Various locations throughout Arizona
Arizona's started making a name for itself in the global wine scene in the 1970s, and the region is gaining a cult following among lovers of American wine. Top-shelf bottles can be traced back to wineries in Willcox and Sonoita in Southern Arizona and the fertile Verde Valley in Central Arizona. Today, there are more than 30 wineries, especially in the altitude and cooler climate of the high deserts, and if you add in the tasting rooms, over 120 locales are dedicated to wine culture and farming. Explore the unique flavours of this desert state terroir and its Mediterranean-style climate and varietals through a trail of winery cellar doors, local restaurants and dedicated tasting rooms. The town of Cottonwood, in particular, was totally revitalised by the wine industry, now boasting top-shelf wineries like Alcantara. Seek out pairings of Arizona's wine with its signature cuisine, and leave with some serious vino-appreciation credentials around lesser-known regions and varieties.
TACKLE PINTS APLENTY IN FLAGSTAFF
Various locations throughout Flagstaff
Make sure you carve out time in Arizona's Craft Beer capital, Flagstaff. This city has so many indie craft breweries that there's even a dedicated trail. Get your special 'brewery passport' and a map of your adventures to get started. Visit at least five, and you'll get a commemorative pint glass. But, the greatest prize is getting stuck into the fantastic brews, hearing the stories of the people who make it and meeting beer geeks like you. After all, a stranger's just a friend you haven't shared a beer with yet. Maybe you'll hit Wanderlust for its specialty Belgian and German-inspired beers, try the award-winning Tower Station IPA at Mother Road or stop in at Flagstaff's oldest brewpub, Beaver Street Brewery, established in 1994. Want something a bit different? Dark Sky Brewing does three new beers a week, and Grand Canyon Brewing Co has cocktails made from beer — the best of both worlds.
SIP ARIZONA COCKTAIL CULTURE AT LITTLE RITUALS
Central Avenue, Phoenix
Arizona's most-awarded hotel bar, Little Rituals, is all about taking the craft traditions of 150 years of cocktail history and spinning them into fresh riffs for the modern palate. Think fun, zingy and bold house originals like the Daiqurry, a curry-spiced lime daiquiri, and their signature martini with olive, kimchi-spiced onion and pickled grape. Using premium and craft spirits, fresh produce and house-made ingredients (seasonal and locally sourced, where possible), it utilises some cutting-edge mixology tech to bring the wow factor to every bev. And you'll taste the difference. Stay for a few and watch the bartenders work their magic. It's complemented by a bar food menu with Thai and Vietnamese influences, as well as sliders, disco fries and fun little twists like Opples and Bononos — wild Thai banana and apple fritters.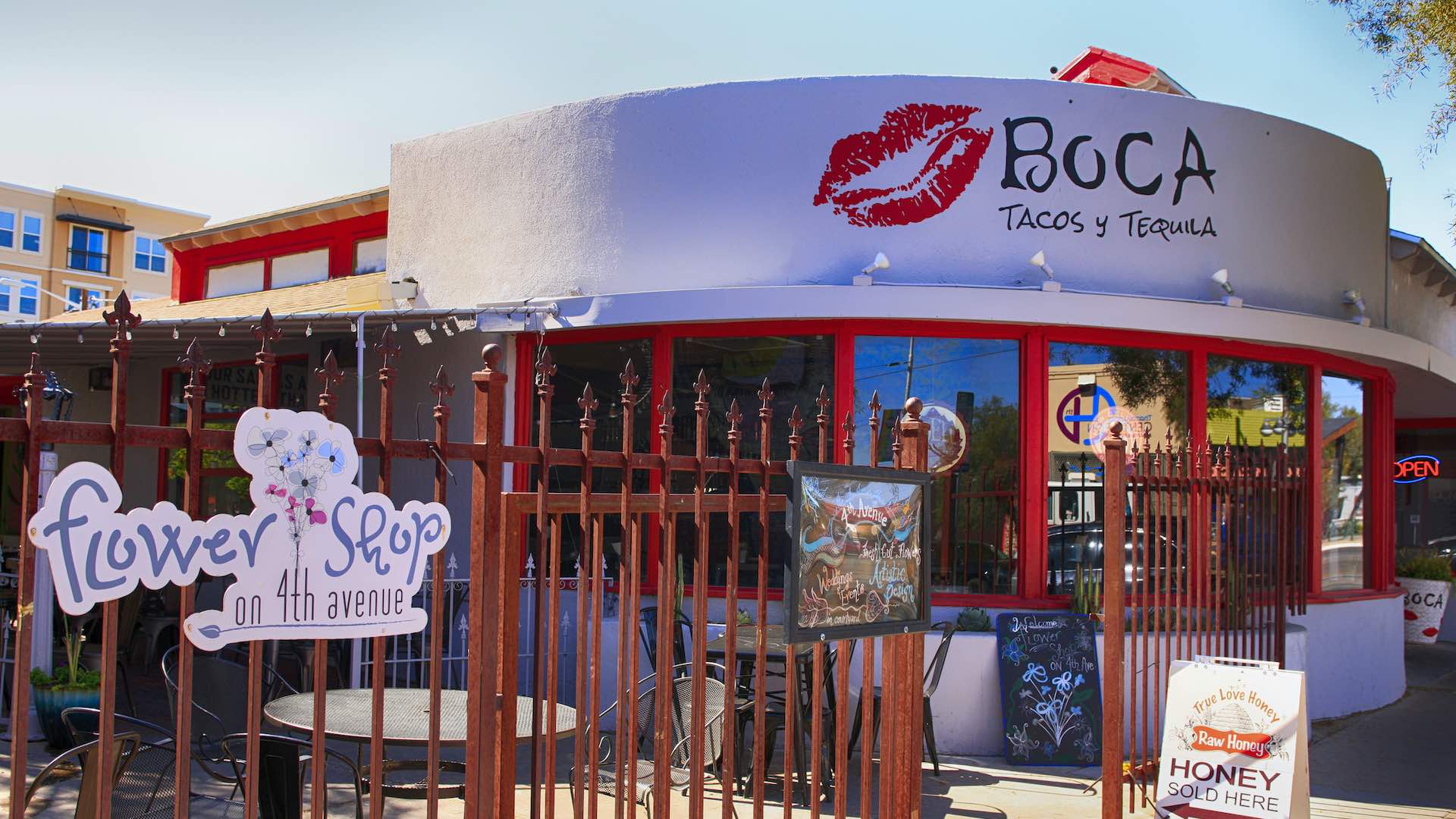 Locals know best
The Tastes of Arizona
TACO TOUR IN TUCSON
Various locations throughout Tucson
What does 23 miles of Mexican food sound like? To us, 23 miles of heaven. Tucson is the USA's first UNESCO City of Gastronomy, and its Mexican food is a big part of that. Southwestern cuisine is gloriously influenced by Mexican traditions, and the epic array of tacos, tamales and other dishes at independent vendors in Tucson is testament to the importance of Mexico for borderlands food culture. The 23 Miles is a tasting map and epic list of the city's best, from streetside taco trucks and long-established family restaurants to new generations creating gourmet twists on their beloved traditions, such as Chef Maria Mazon at Boca Tacos y Tequila. Discover the many ways a taco can be expressed, devoured and loved, from the chipalone and camarone to baja, carne asada, al pastor birria — fried beef tacos with a flavourful dipping broth — and more. And you must sample the renowned culinary innovation native to the fine people of Tucson: the Sonoran-style hotdog taco, featuring a bacon-wrapped hotdog, fresh tortilla and all your dreams come to life.

AUTHENTIC ARIZONA FLAVOURS AT THE PEMBERTON
North 2nd Street, Phoenix
The food culture of Arizona is as diverse as the people who call it home — and that's what makes the food at venues like Sarah H. Pemberton house so damn good. Located in downtown Phoenix, this historic home plays host to a big street food market of airstream trailers, trucks and beverage vendors. You've got those classic baja fish tacos, plus baja hot dogs (must-try) and 'walking tacos' — taco toppings and all the trimmings served in an open packet of chips (think, nachos, but not quite). Pie-Curious produces artisanal pizza with simple, gourmet toppings, while Nana's Kitchen is a Black-owned business offering plant-based nourishment and treats. You can grab Chicago-style sandwiches and loaded fries at Why's Guys and then wash it down with a crafty cold one at Hop Box dive bar or Why Not (which also has a slew of funky, original cocktails). Plus, there's entertainment, art and market stalls (if you need something to do in between eating).
FARM-TO-PLATE FEASTS AT THE FARM SOUTH MOUNTAIN
South 32nd Street, Phoenix
The Farm at South Mountain was one of the early adopters of green practices, and it's been on track for self-sustainability since the 1920s. These fertile soils nurture some of the best produce in the area, and you get to taste it at its very freshest. For breakfast, the Morning Glory Cafe slings wholesome plates of Arizonian flavours and brunch classics: breakfast tacos with house-smoked meats, heirloom cauliflower hash, a Belgium-style waffle made with blue corn and homemade granola. Then onto lunch at The Farm Kitchen, where the hyper-seasonal farm-to-table ethos is exemplified in dishes like a What's In The Garden salad: Soil & Seed raw and roasted seasonal veggies served with lemon citronette. It's got hearty soups and sandwiches, including the smoked brisket banh mi french dip, all able to be packed up for a picnic. Quiessence restaurant offers a seasonal tasting menu, with everything hyper-local, homegrown, foraged, artisan and handmade, and featuring international and Arizona wines.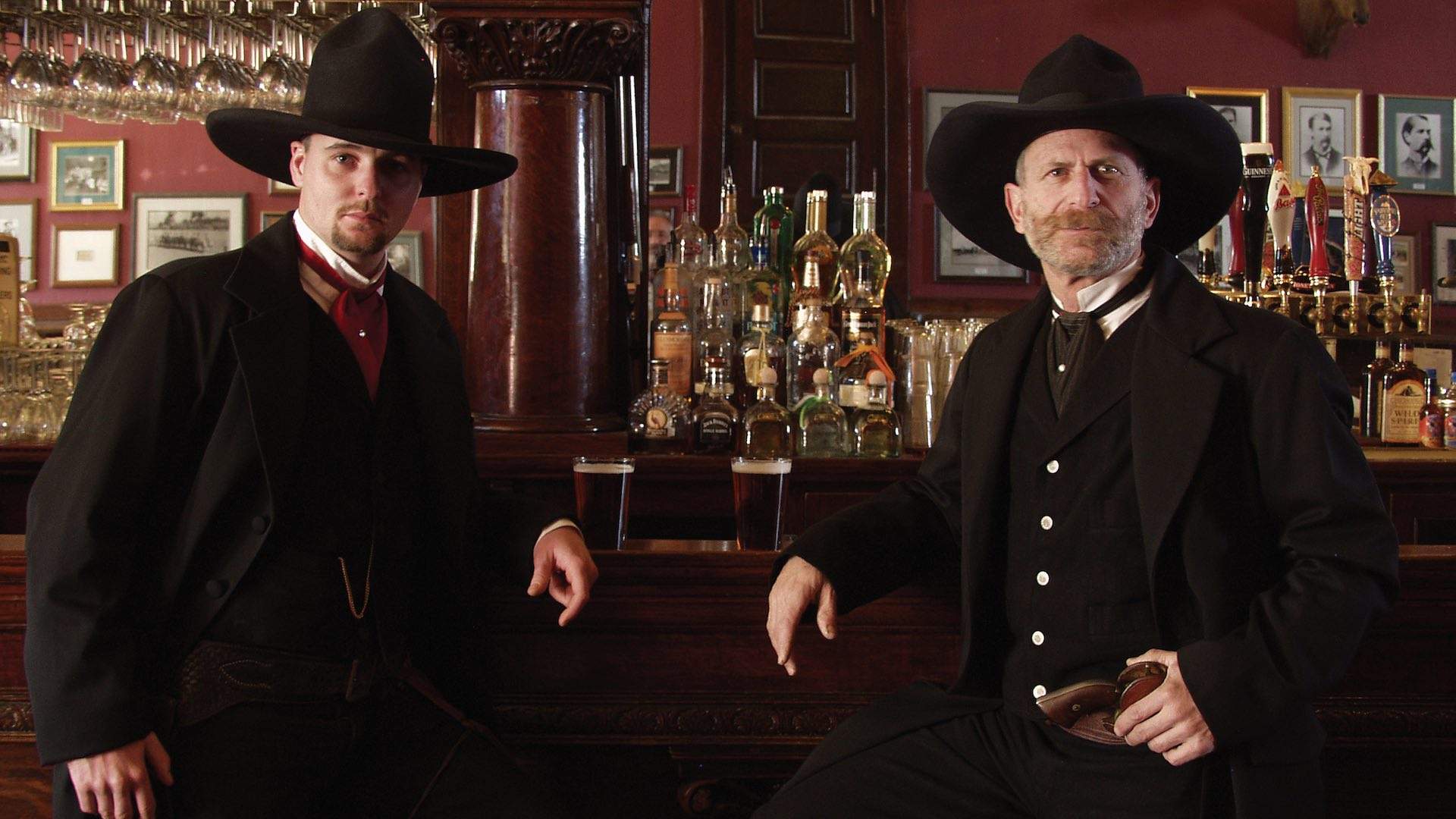 Time travel through taste
Historical Menus
GRAB A STOOL AT AMERICA'S OLDEST FRONTIER SALOON
Montezuma Street, Prescott — a 90-minute drive from Phoenix
A bar that drew the likes of the Earp Brothers and Doc Holliday, The Palace is the oldest frontier saloon in Arizona and the stuff of legend. Opened in 1877, it was a place for wheeling and dealing, politics and business — and whisky, naturally. While the original building was destroyed in a fire in 1900, loyal patrons rescued the elaborate wooden Brunswick Bar from the flames with their drinks in hand. And you can sit there today, surrounded by cowboy artefacts and memorabilia from the old west and the films it inspired. Swing by for a taste of history and fill up on a hearty menu that would've made a hard-workin' cowboy proud: Bunkhouse beans, Wild West Wings and Stampete Steak Bites, as well as a full grill and burgers.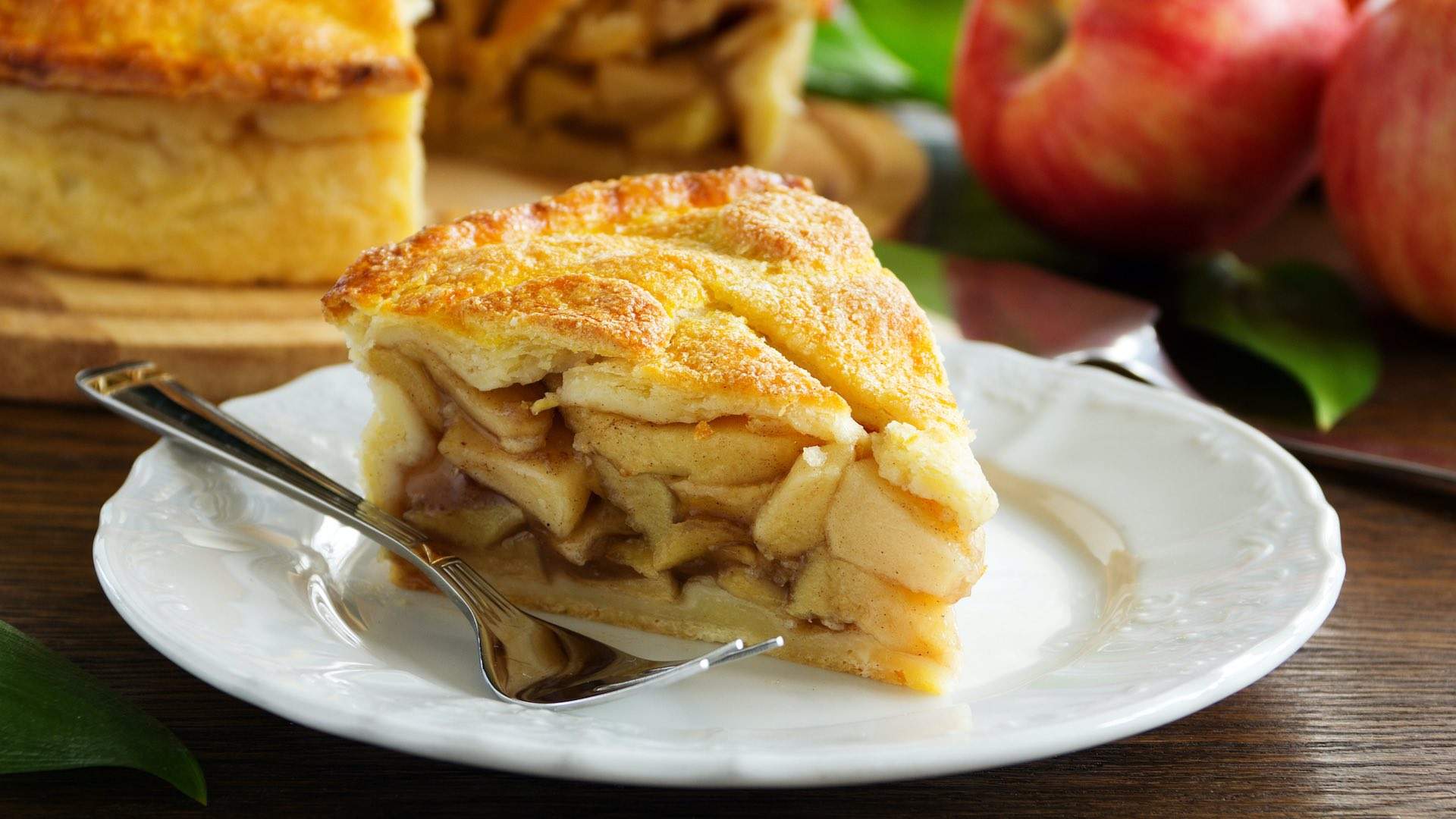 CUT A SLICE OF AMERICAN PIE AT ROCK SPRINGS CAFE
Old Black Canyon Highway, Black Canyon City — a 45-minute drive from Phoenix
Freshly baked apple pie: it's an American icon. At Rock Springs Cafe, "The Pie Capital of Arizona", you can get some of the best in the whole state. They've been at it since 1918, so the menu offers more than just the apple. There are classics like pecan, pumpkin, chocolate cream, cherry and key lime pies, as well as specialty twists like the apple and bourbon pie and Tennessee lemon pie. All baked on-site, you won't find a fresher pie. Plus, the cafe menu features some solid American faves, like stacks of buttermilk pancakes and steak and eggs. Sit down with a slice and a cup of coffee and enjoy the rustic, cosy and unfussy surrounds — like being welcomed into an old family home.
DINE UNDER THE DESERT SKY ON DOLLY STEAMBOAT
AZ-88, Apache Junction — a 60-minute drive from Phoenix
Dinner and a cruise, Mark Twain style. Dolly Steamboat will take you on a 9.5 kilometre journey across Canyon Lake. By day, it's a nature cruise, taking in the wildlife and bird-spotting. By twilight and night, it becomes an unmissable food experience. The twilight tour sees you dining on the deck of the steamboat, watching as the sun sets, wildlife settles and the world changes into night — a perfectly majestic pairing for your delicious meal. If you want to sink your teeth into some more substantial learning along with your dinner, the night cruise includes a presentation by Dr. Sky, the onboard astronomer, before stargazing in the clear Arizona night sky.
Experiences You Can Book Right Now
Arizona Awaits. Start planning your trip at VisitArizona.com.
Images: Arizona Office of Tourism
Concrete Playground Trips
Book unique getaways and adventures dreamed up by our editors