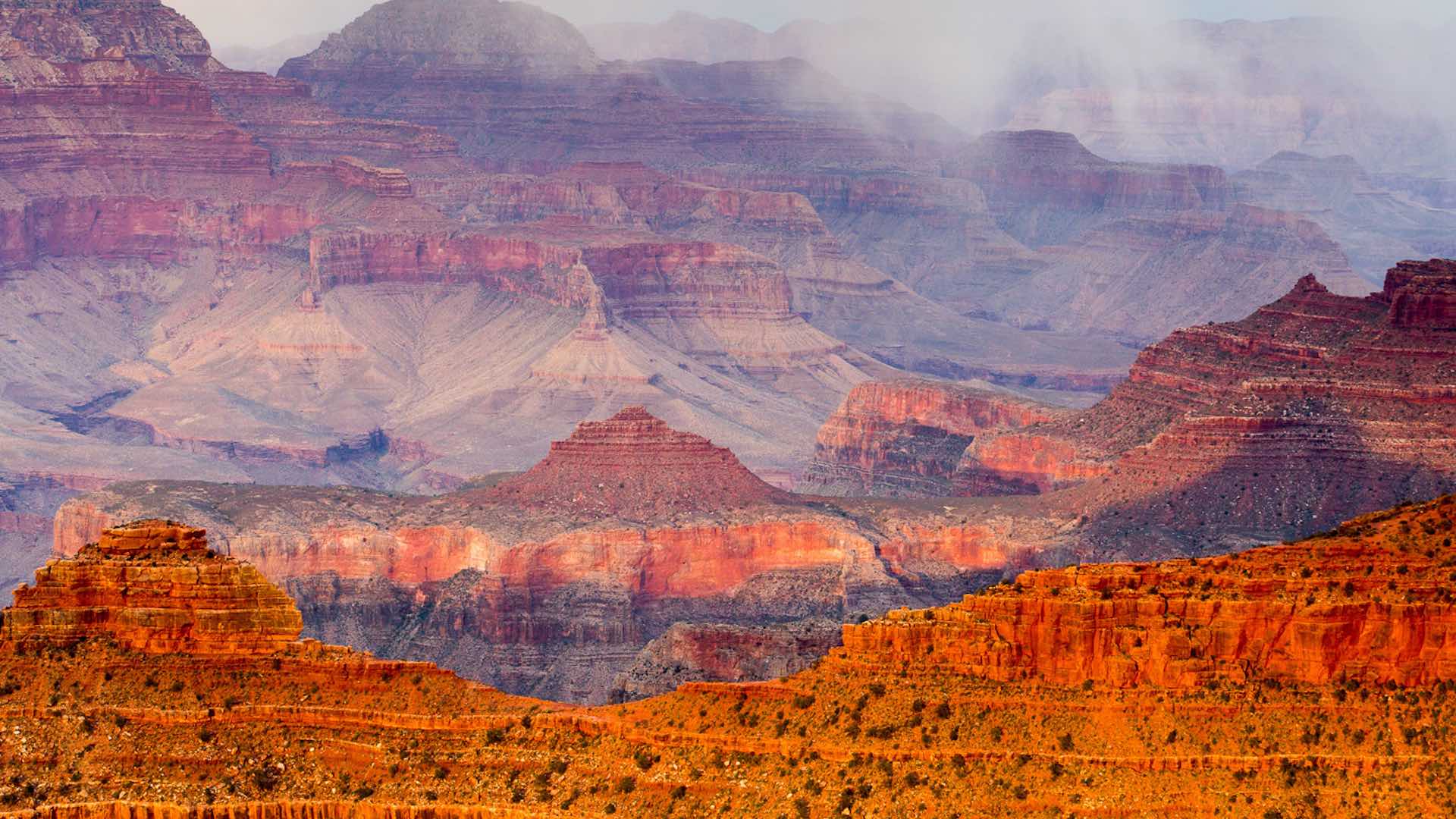 Natural Wonders and Desert Wines
Your Essential Road Trip Guide to Arizona
We know, we know — you want to tick the Grand Canyon off your bucket list. But if you're road tripping around the great state of Arizona, there is so much more to be discovered.
From Native American collections spanning thousands of years and outdoor museums to alpine hikes and desert spa retreats, Arizona has all the things you would expect — along with plenty that you wouldn't.
Not sure where to start? We get it. It's the US's sixth-largest state, after all. So we've done some of the hard work for you and put together this handy guide of go-to spots across Arizona to get your adventure started.
Fill the gas tank — remember, we're in America — and queue some classic road trip tunes. It's time to hit the road.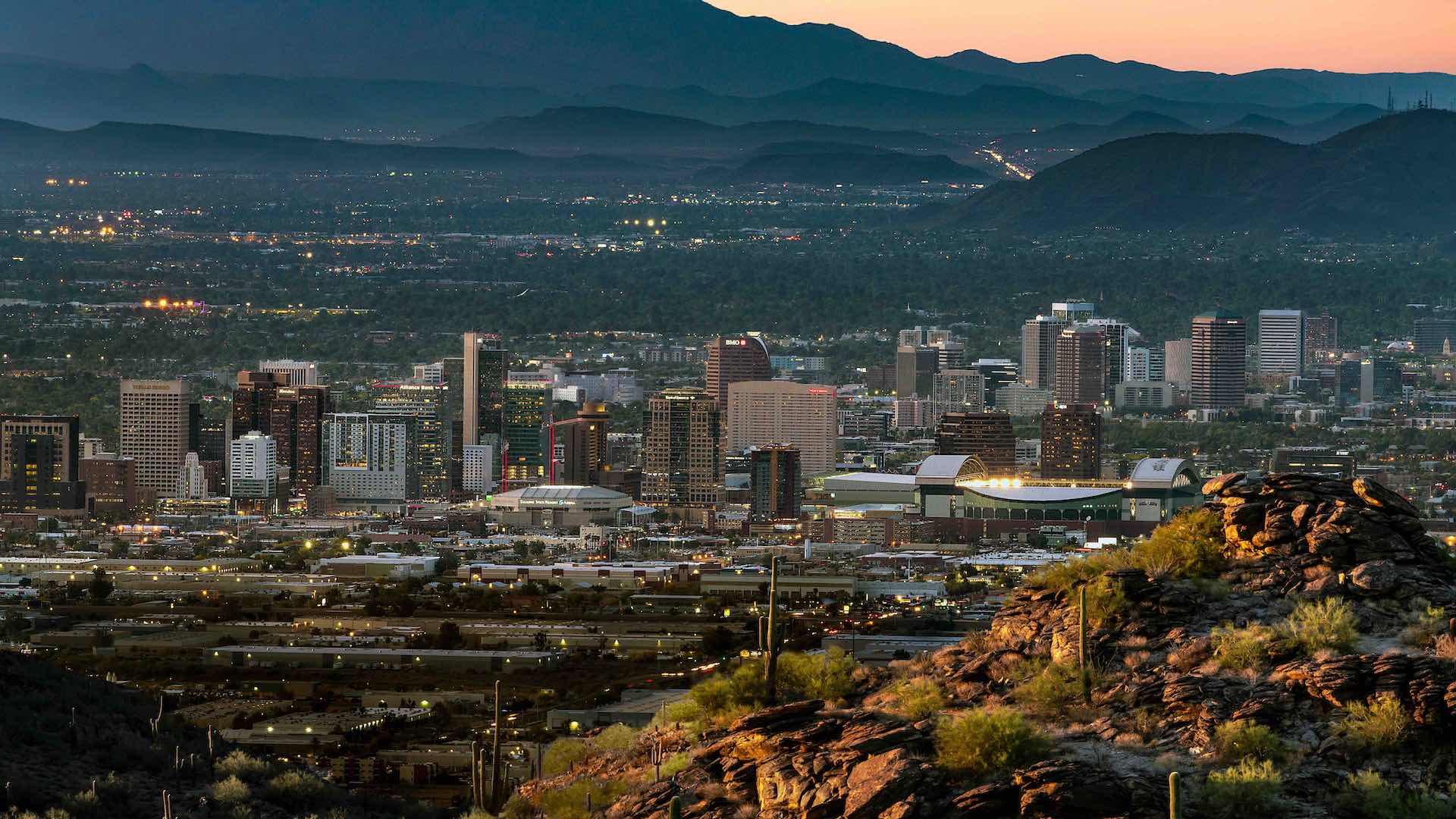 Where else to start but the biggest city around, the capital of Arizona and the fifth largest city in the US? Phoenix sits in the region known as the 'Valley of the Sun' and is cradled by mountain ranges on the edge of the Sonoran Desert. It's your stop for desert scenery, spa retreats and Native American cultural experiences.
UNMISSABLE STOPS
The Desert Botanical Garden has more than 50,000 plants from around the world on display, including cactus forests, wildflowers and flourishing foliage. Follow walking trails through different habitats, spot the seasonal highlights and blooms, learn about the role of plants in local Indigenous peoples' way of living and see art shows.
Head indoors to the Heard Museum for a cultural encounter with diverse native peoples. The museum has 40,000 objects and around 4000 pieces of contemporary fine art in its collection. Expect exhibitions on everything from Hawaiian surfing to Navajo textiles and jewellery and a sweeping archaeological history of Southwestern ceramics.
LOCAL STAYS
Relax and rejuvenate at Royal Palms and Spa Resort at the foot of Camelback Mountain. Stay in beautifully appointed suites inspired by Spanish Colonial Revival, recline by the palm-shaded pool or retreat to replenish yourself at the Alvadora Spa. Then, dine by candlelight at the intimate T. Cook's restaurant or grab a cocktail at Mix Up.
Prefer to be in the urban thick of it? Kimpton Palomar is an ideal base, with city and mountain vistas, boutique hotel comforts and soaking tubs, as well as the ARTLAB pop-up studio showcasing local artworks. Enjoy social hour in the lounge or head to Eden Rooftop Bar for Mediterranean-style snack plates highlighting desert ingredients, such as prickly pear baklava.
DINING PICKS
Want full-throttle flavour bombs? Ocotillo offers an all-day menu highlighting the best of the season — think smoked beets with herbed ricotta, local pecans and honey or wild boar ragu bianco and tempura artichoke with romesco and roasted hazelnuts.
And you can't skip a visit to local haunt Dick's Hideaway for happy hour to score $6 bloody marys, mimosas and margaritas or wine or tap beer for just $2. Yes, you read that correctly — two. dollars.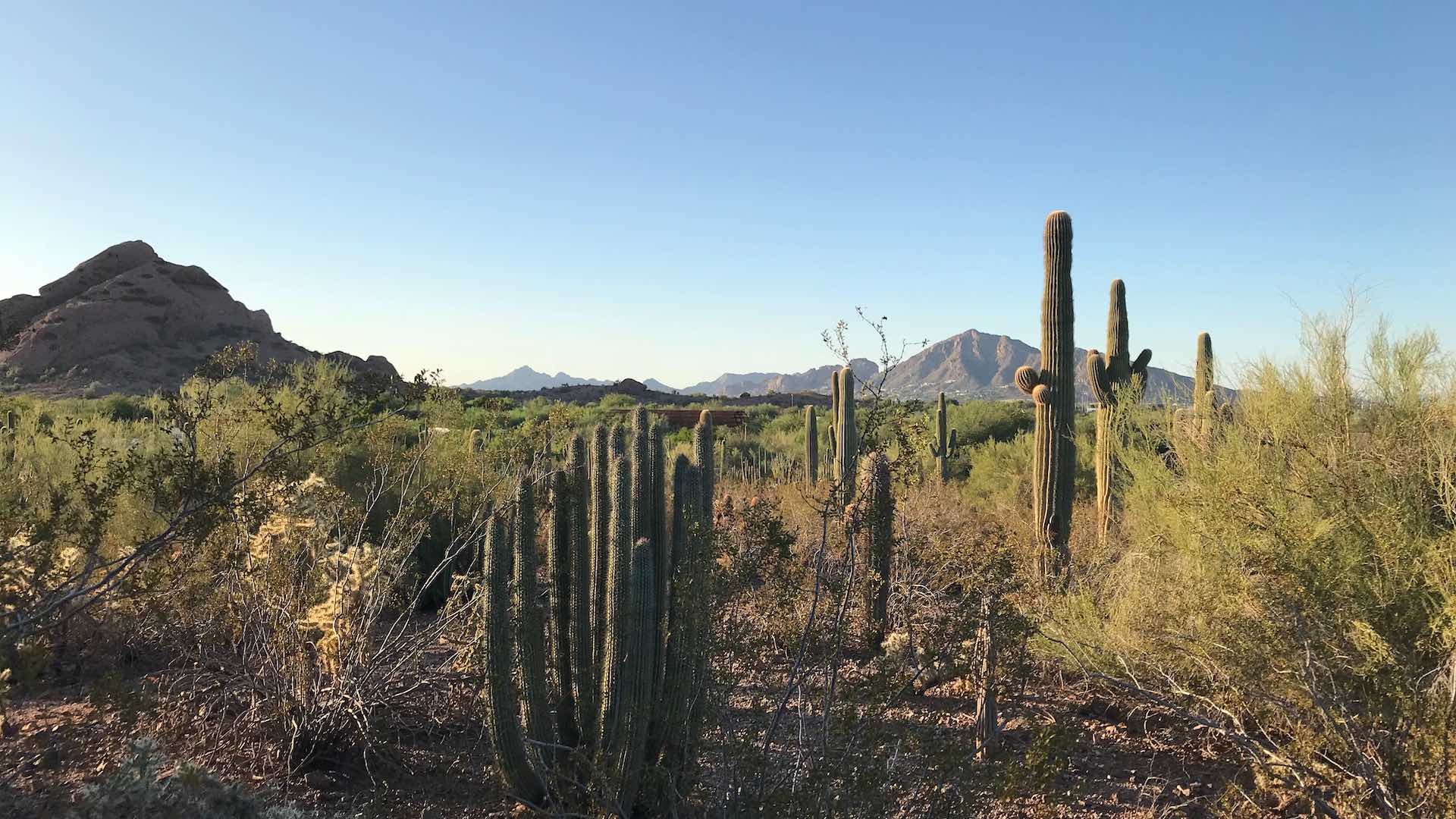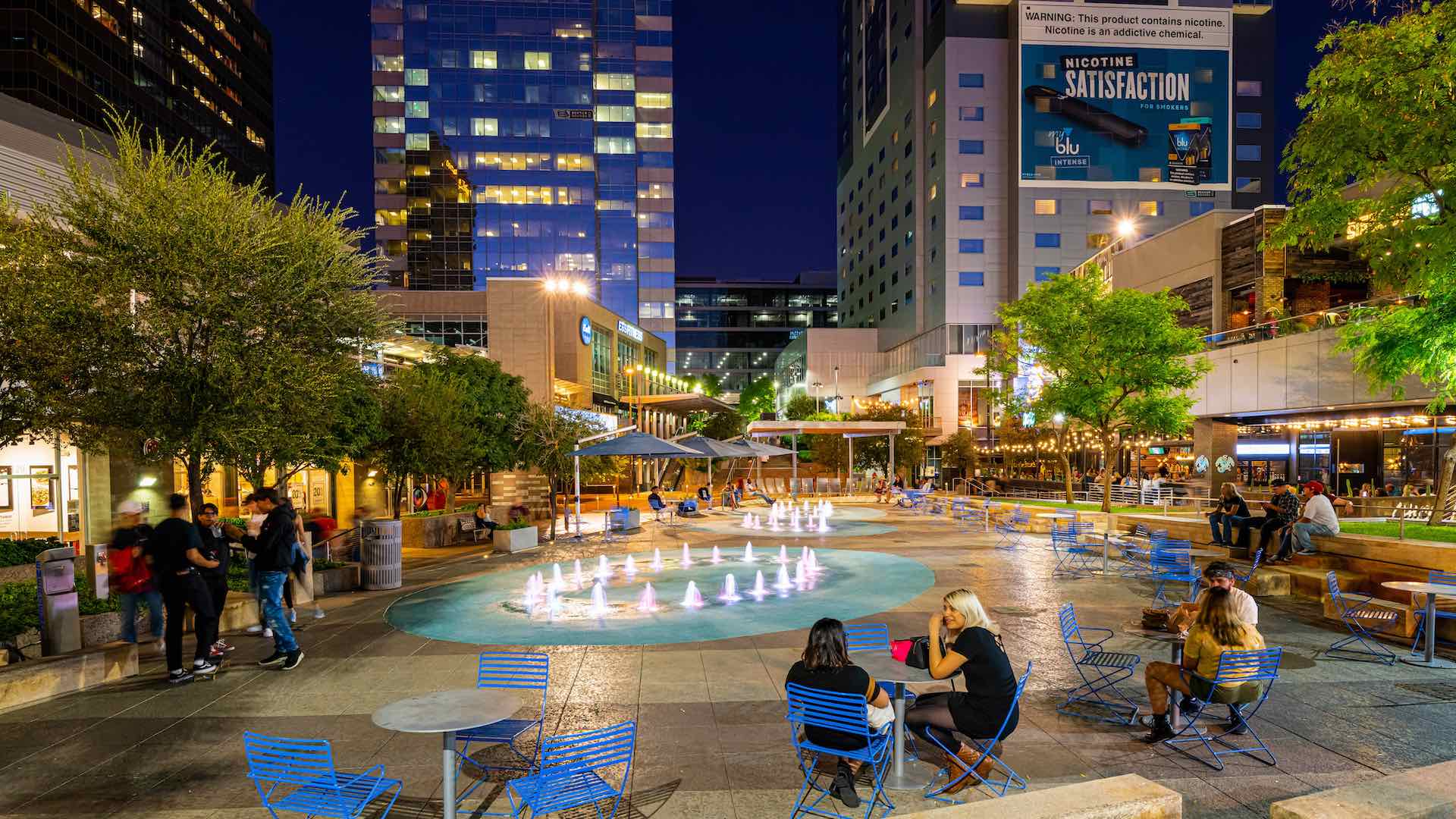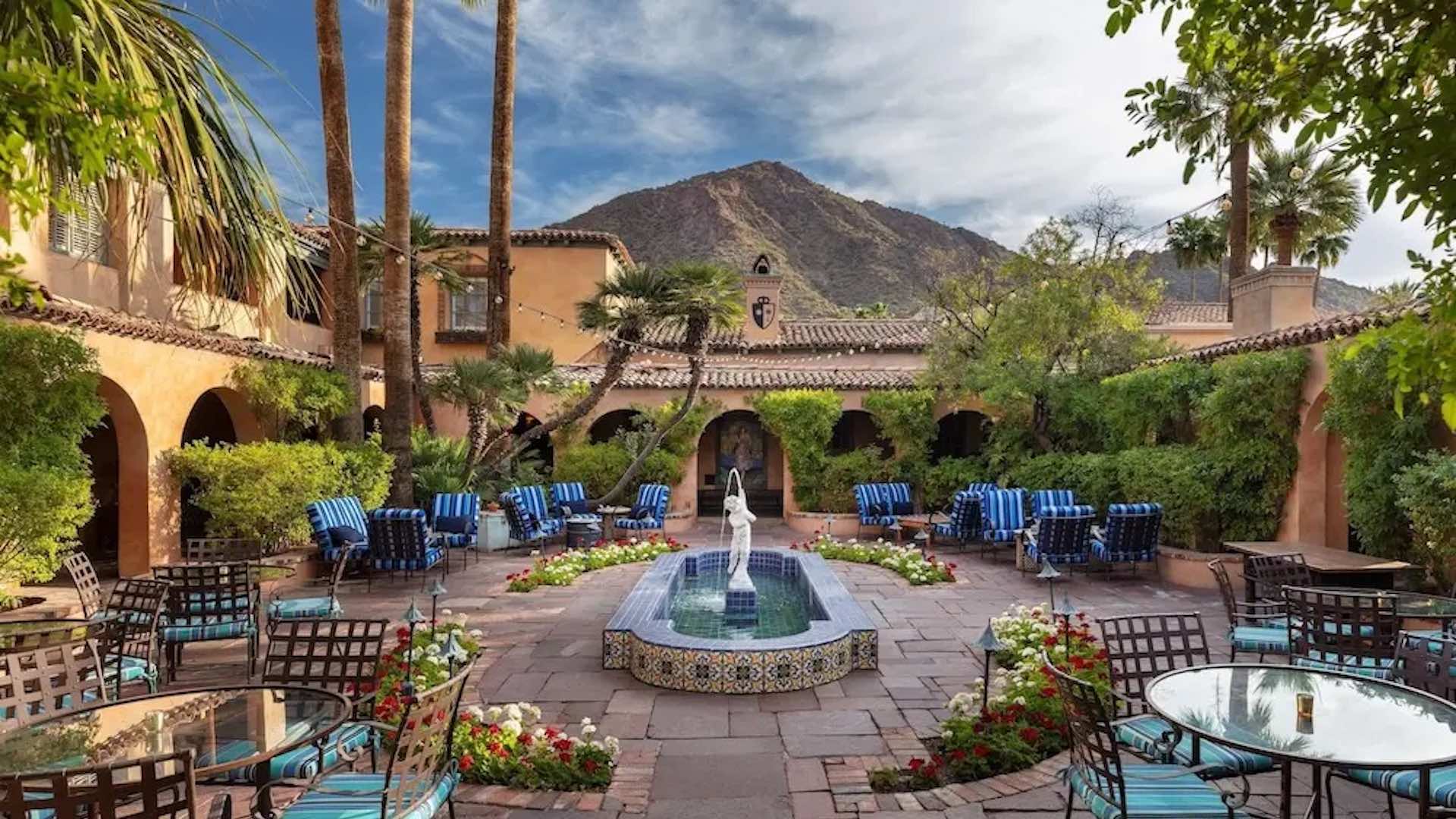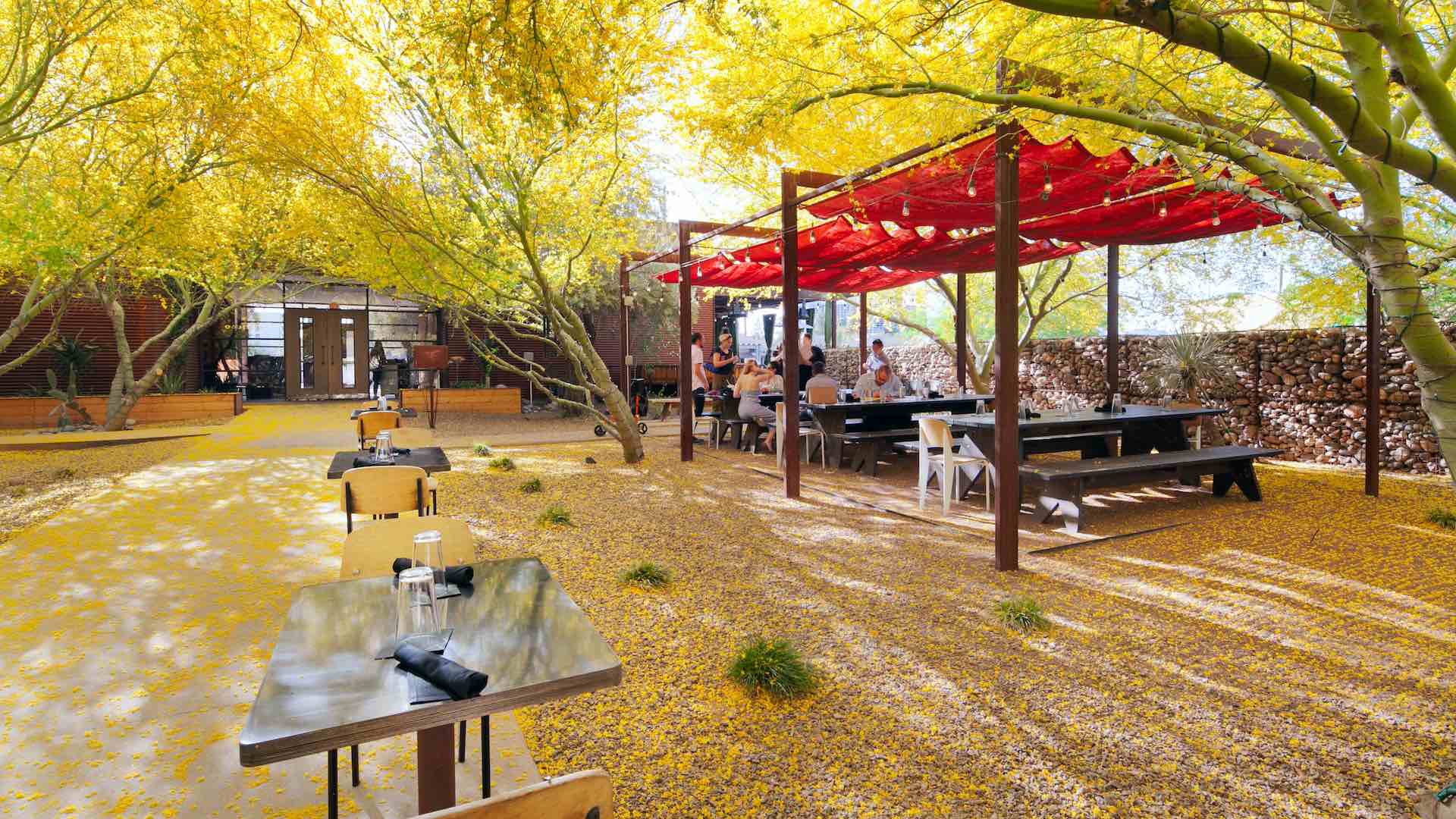 Images: Desert Botanical Garden, Downtown Phoenix, Royal Palms Resort and Spa, Ocotillo.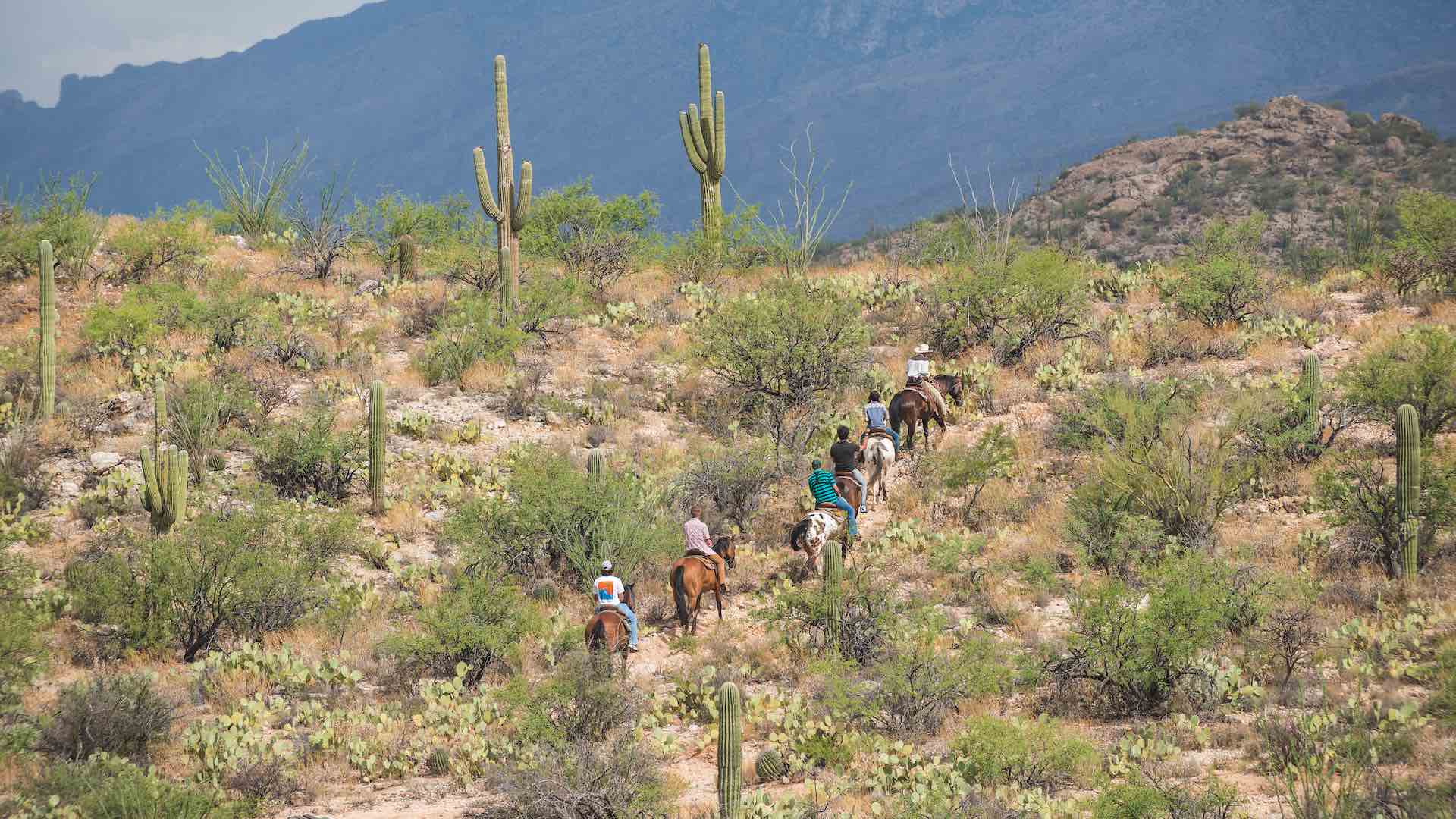 Hitting the road to the south of Phoenix, a 2-hour drive through 185km of hillsides and towering saguaro cacti will see you arrive in Tucson. A bustling city and epic foodie destination, Tucson and its surrounds pack enough flavour and fun for any aspiring roadtripper.
UNMISSABLE STOPS
Combine a botanical garden, museum, zoo, aquarium and art gallery and you have Sonora-Desert Museum. Spanning 98 acres in the gorgeous Saguaro National Park, this museum is huge — and roughly 85% of it is outdoors. These desert habitats hold almost 250 animal species and 56,000 individual plant specimens.
Strap on your spurs, Old Tucson brings to life an Arizona town of the 1800s, with a mix of replicas, historic sites and even a film set. Watch cowboy shootouts and stunt shows, try your aim at the shooting gallery, see a blacksmith demonstration, take a horse-drawn carriage ride and explore a gold mine. Keep an eye out for the historic San Xavier Del Bac Mission, a local church and the oldest intact European structure in Arizona. Want a keepsake? Pose for your very own vintage Old West photo.
LOCAL STAYS
Your Tucson accommodation is suitably spectacular. Loews Ventana Canyon Resort is a luxury desert getaway at the base of the Catalina mountain, for those who appreciate the finer things: award-winning golf courses, the Lakeside Spa with massages, facials and red clay rituals and the Flying V Bar and Grill's farm-to-table menu.
Westward Look Wyndham Grand Resort and Spa is bright, bold and brimming with character. It's an eclectic window into Tuscon, with cactus gardens, a gift shop of local wares and a range of spa treatments using therapeutic desert botanicals. Comfy, home-style suites await after a day of exploring local sights, like the Coronado National Forest and Tohono Chul Park.
DINING PICKS
Tucson is the first UNESCO City of Gastronomy in the US, so there's plenty to taste. If you want to eat, drink and be merry, you're spoilt for choice. A James Beard semi-finalist, Tito & Pep is a neighbourhood bistro slinging a multicultural Mesquite-fired menu — AKA cooked over wood native to the Sonoran Desert. It's not Mexican, but quintessentially Tusconian. That means dishes like sea bass crudo with salsa alva, spring veg posole verde with hominy and roasted poblano and 'Take & Bake' queso fundido with mushrooms and beef chorizo.
Boca Tacos y Tequila is Chef Maria Mazon's mission to make the best gourmet tacos possible. Atop homemade tortillas, you'll find al pastor and asada alongside the taco dog (a bacon-wrapped hotdog), honey-mustard tofu tacos and a banh mi quesadilla. With fried-to-order chips and daily fresh salsas made from ingredients grown in the restaurant garden, it's easy to see how this joint is getting buzz nationwide.
Finally, taste the high desert terroir at Sand Reckoner. The crew has been harvesting grapes for 13 years, growing varietals like Nebbiolo and Sangiovese, the lesser-known Malvasia Bianca on the Cochise County vineyard, as well as sourcing from other small vineyards. Swing by and sample Arizona (at 4300–5000 feet elevation) in a bottle.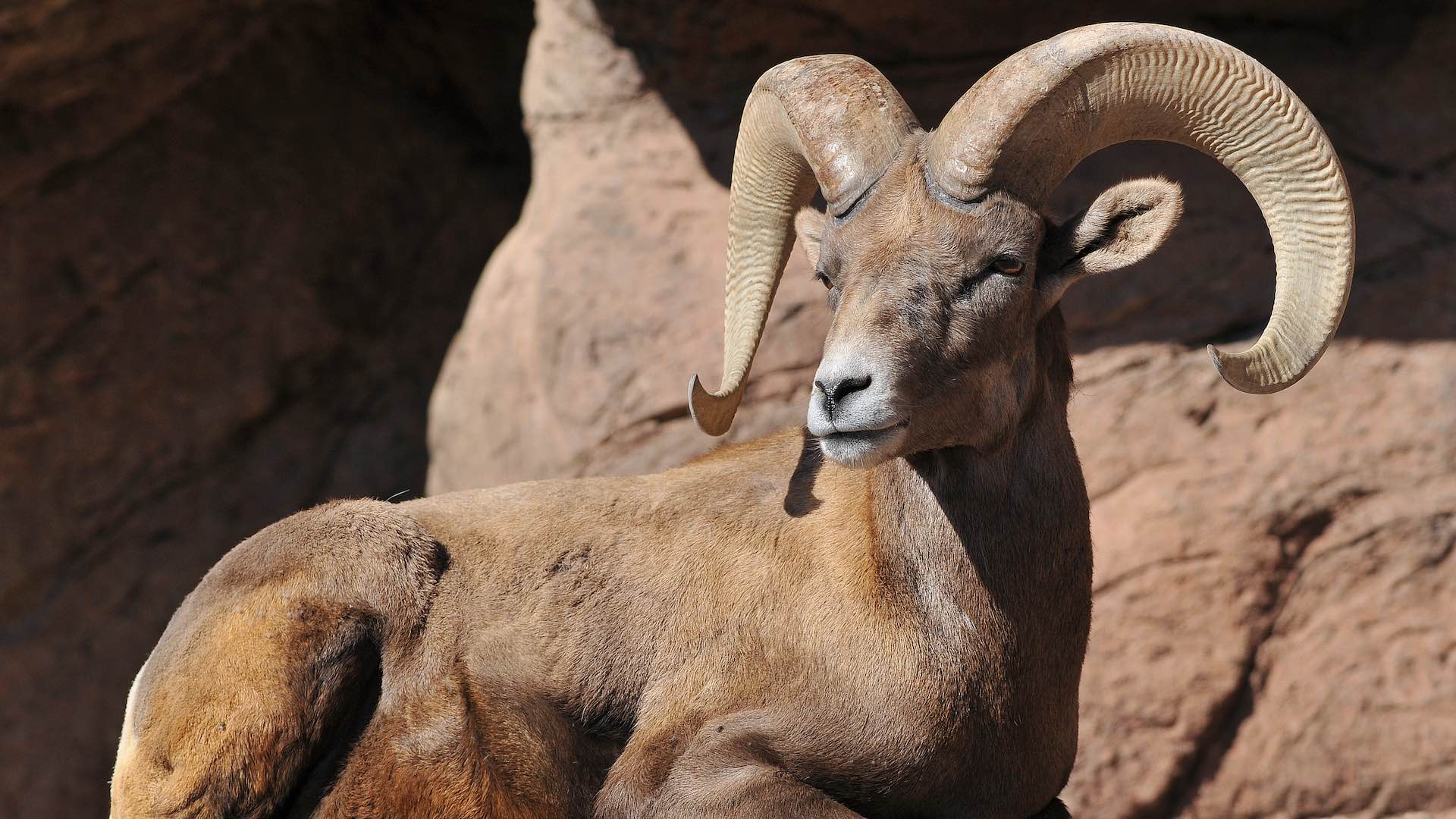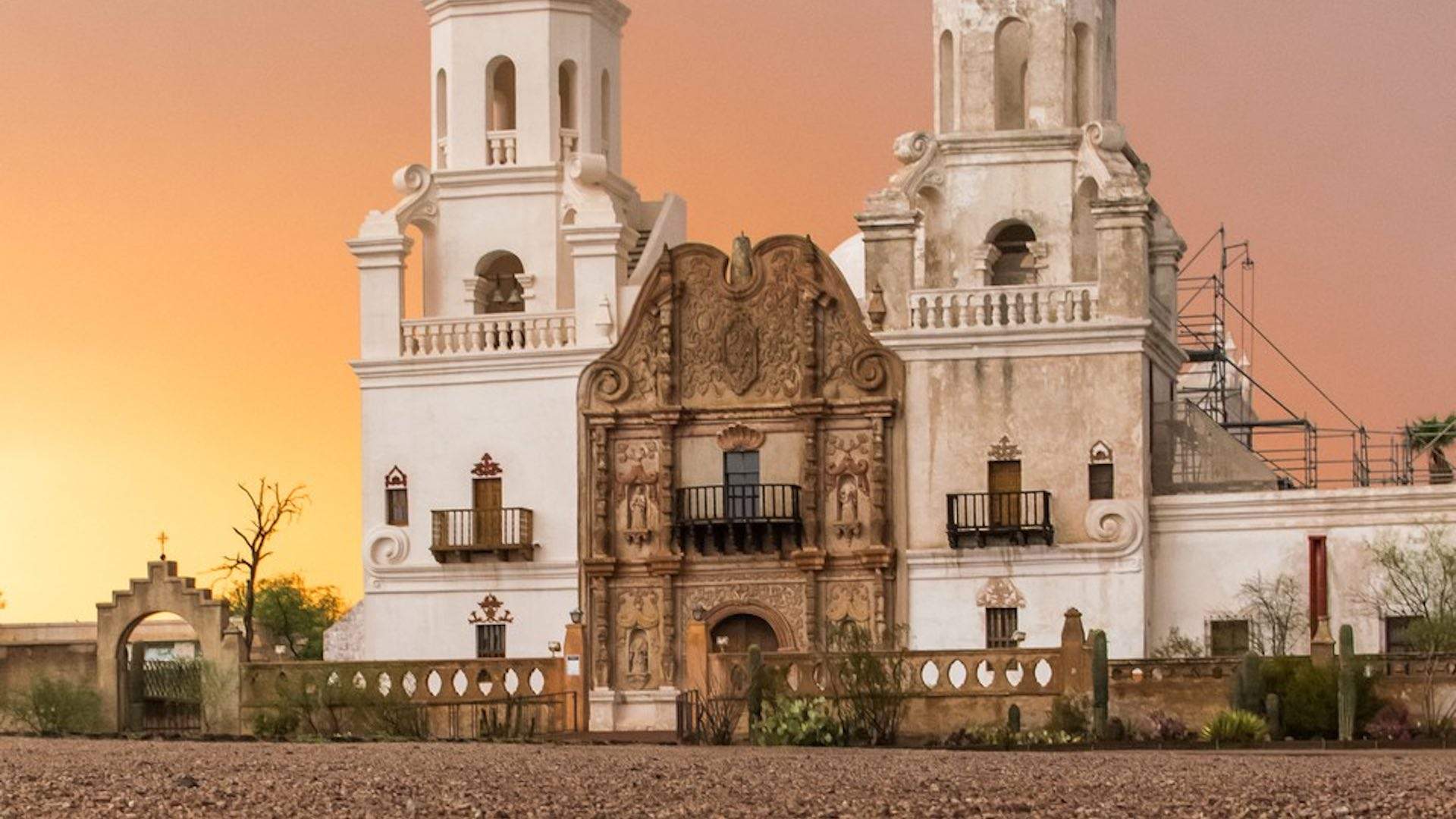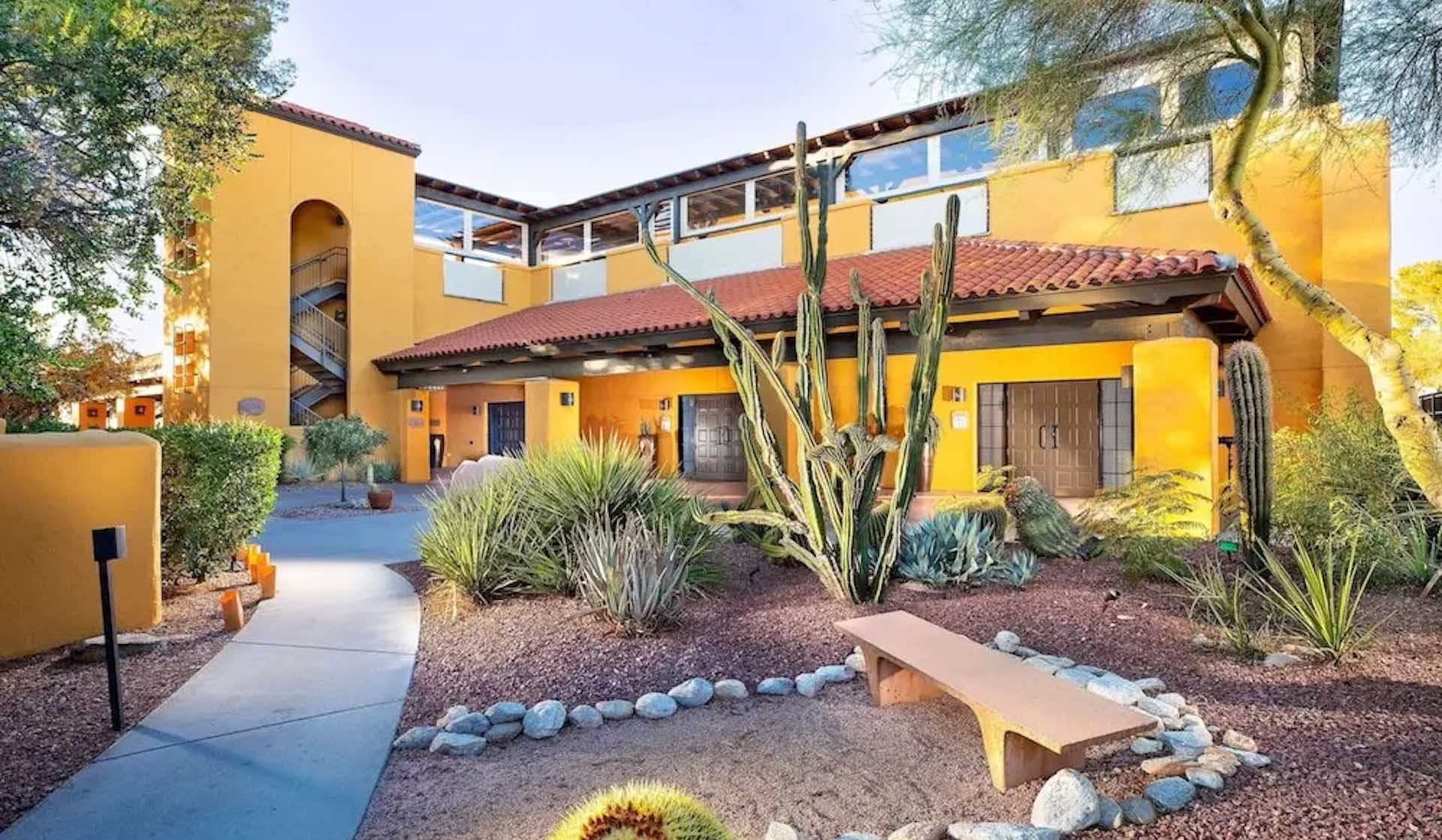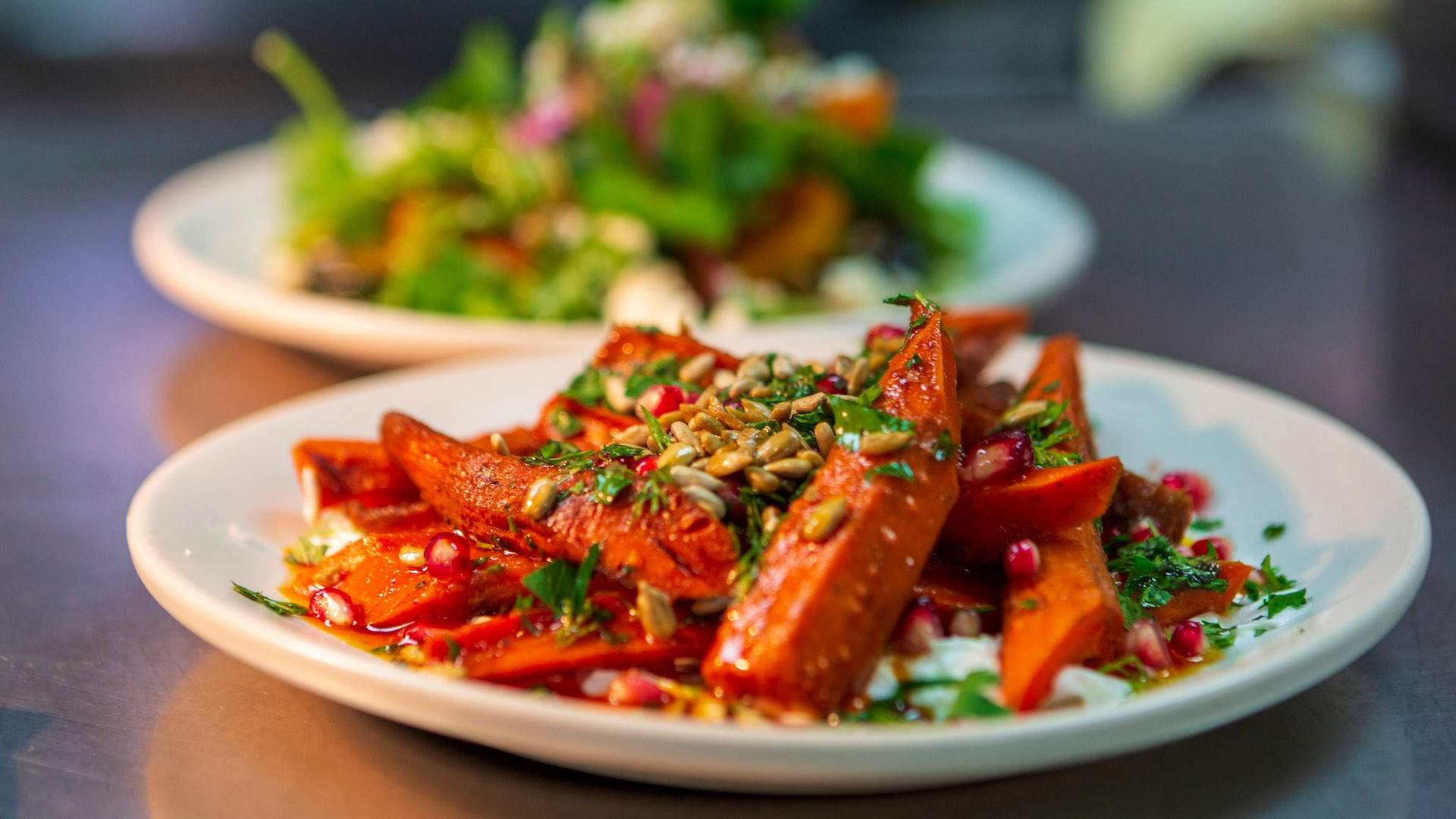 Images: Sonoran-Desert Museum, Mission San Xavier del Bac (Colin Campbell), Westward Look Wyndham, Tito and Pep.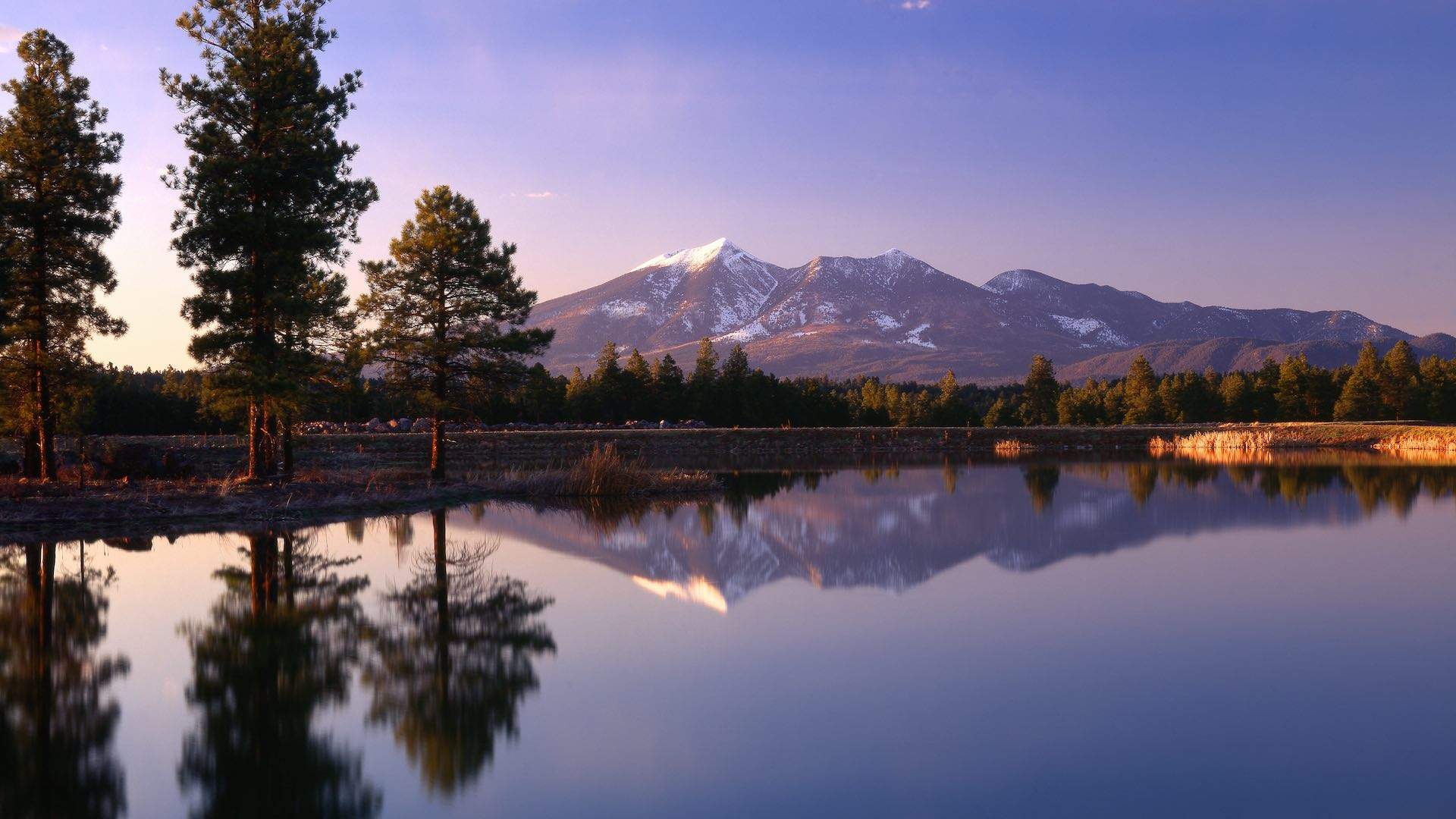 It's time to turn around and start heading north. Driving for roughly four hours and 410km, you'll notice a dramatic shift in temperature and topography. That's because we're arriving in Flagstaff. It's a gateway to the Grand Canyon, but it's also so much more. A former railway outpost in the wild alpine region of Arizona — it's surprisingly diverse. A hotspot for hikers and history buffs, but it's also close to both snowy ski slopes and sweeping stony vistas. Time to walk off those Tucson tacos.
UNMISSABLE STOPS
The Grand Canyon gets a lot of attention, but Arizona has other geological wonders. Horseshoe Bend is an entrenched landscape cut deep into the earth by running water over millions of years. From the lookout — about 300 metres above the river — you'll see the layers of stone and the twisting Colorado River, or you can hop in a kayak paddle around the bend. Antelope Canyon is one of the most photographed slot canyons in the world, with people flocking to capture the almost surreal, sinuous shapes and striking contrasts against blue sky.
Riordan Mansion State Park is a slice of Flagstaff history. Built in 1904, it stands as one of the best examples of the American Arts and Crafts style. The Riordan brothers played a significant role in the Flagstaff community, and the guided tour of this 1200-square-metre mansion is a time capsule of their lives with original family belongings and design quirks such as the fascinating 'photographic window'.
In the winter, the prominent Mount Humphreys is covered in snow, and the western slope becomes one of the largest snowsport destinations in the state — Arizona Snowbowl. With a base elevation just above the highest elevation in Australia, this is something beyond the snow we get at home. There are 777 skiable hectares, comprised of 55 runs connected by eight lifts, and it's less than an hour's drive from town.
LOCAL STAYS
A roadside motel with a bougie twist, High Country Motor Lodge toes the line between rustic retreat and stylish comfort. It has Arizona's first Nordic spa, featuring a sauna and plunge pool for post-hike recovery. Stay in a private cottage or swanky little suites, enjoy craft beer and pizza in the lounge and bar, outdoor movies and fire pits, and a pool and game room.
Beyond its humble exterior, Little America Hotel is a hidden gem — a mid-century lodge with character and rustic, home-away-from-home hospitality. The property boasts rustic and beautiful public spaces, scenic nature trails and spacious guestrooms. It's also in a prime position for exploring a ton of Flagstaff attractions, from hiking trails, including Picture Canyon, to a vibrant local arts scene, museums, breweries and distilleries and ski slopes.
DINING PICKS
Venturing out for a meal? Hit the Brix, Modern European-style wine bar with Southwestern twists. The crew here are passionate about sustainability, and the menu throws fusion curveballs, like elk tartare with squid ink tuile, grilled eggplant with roasted grape salsa and cashew cream cheese, and duck confit with Anaheim Chile tamal. The extensive vino list also includes some local Arizona drops.
Atria chef Rochelle Daniel favours "hyper-seasonal" Modern American cuisine with a touch of the nose-to-tail, a lick of fire and smoke and great ingredients used well. While the menu changes regularly, expect dishes like roasted bone marrow with mushroom, brandy and house bread or slow-smoked chicken with flavours of chamomile, carrot and whiskey hydro miel.
Now enjoy a steady two-and-a-half hour drive downhill to Phoenix, confident and content in knowing you've seen some of the best things this state has to offer.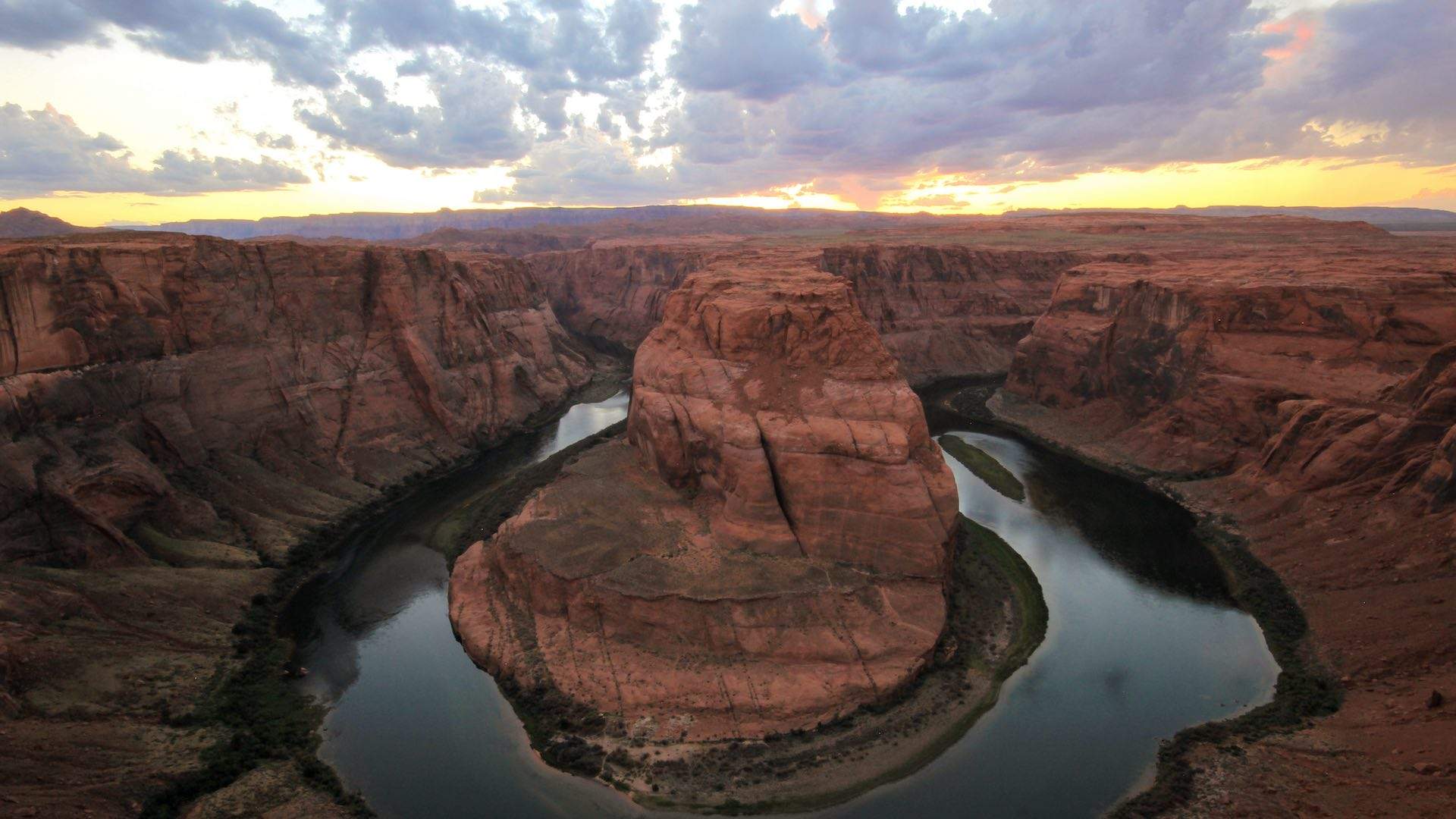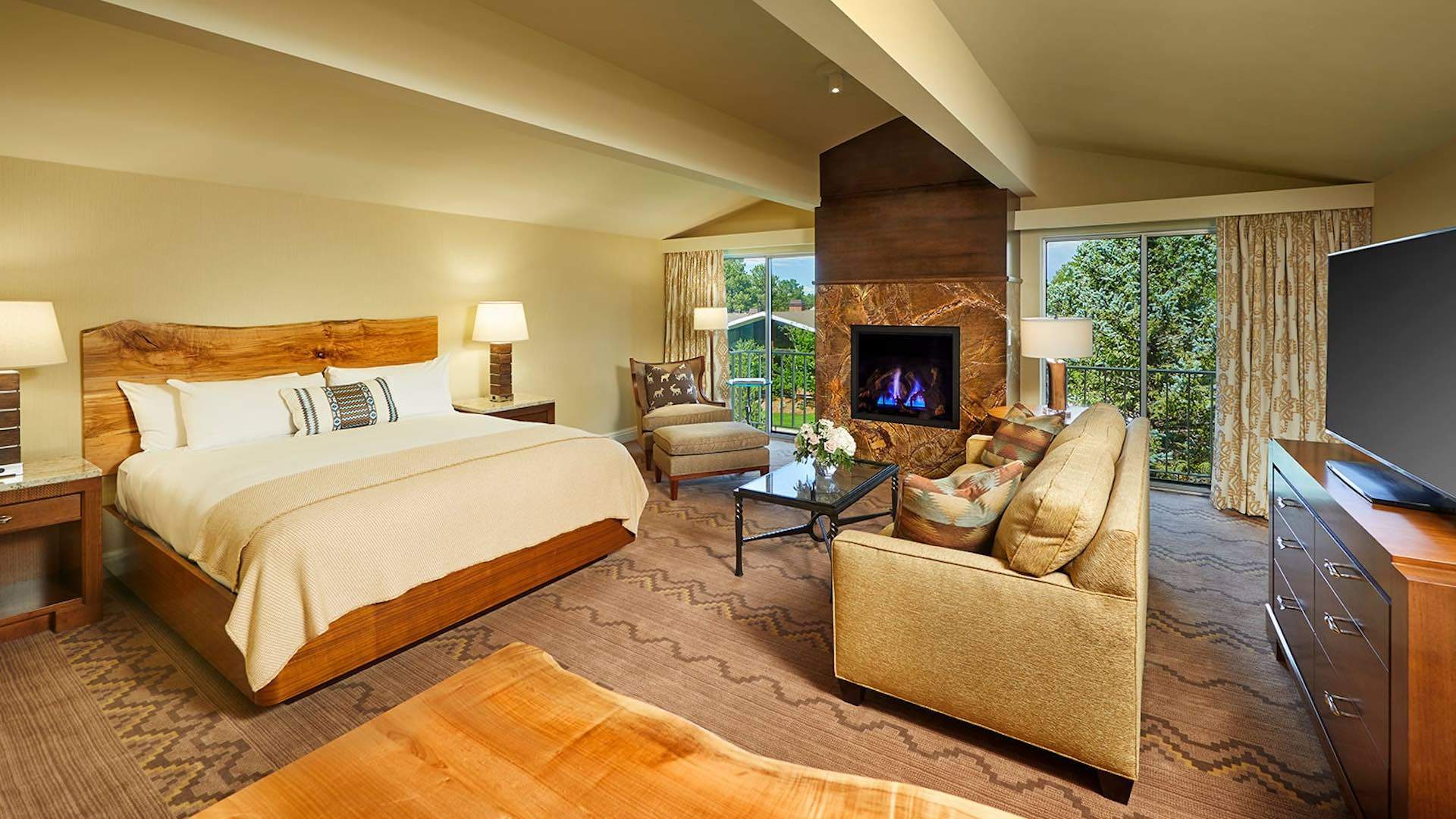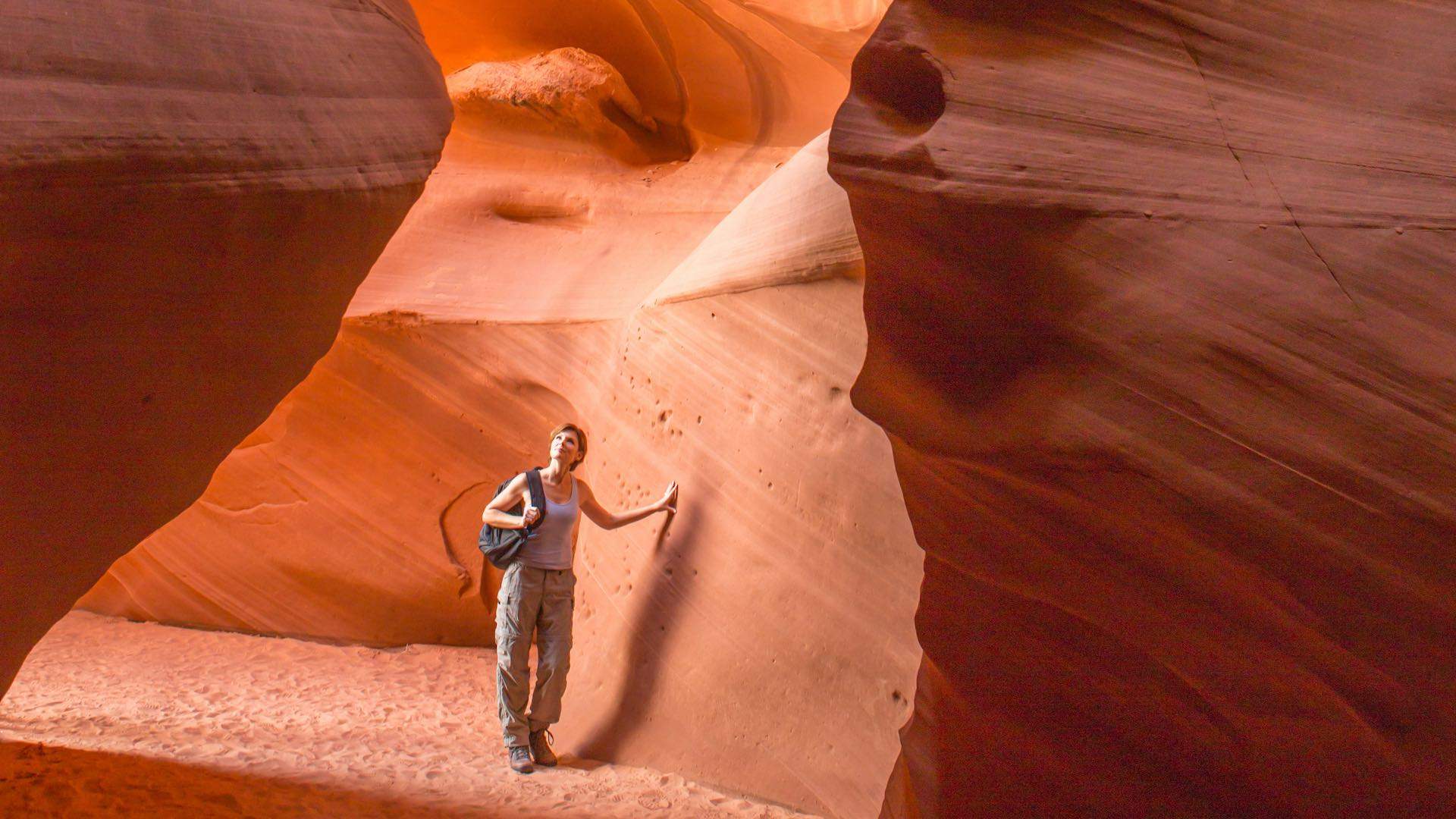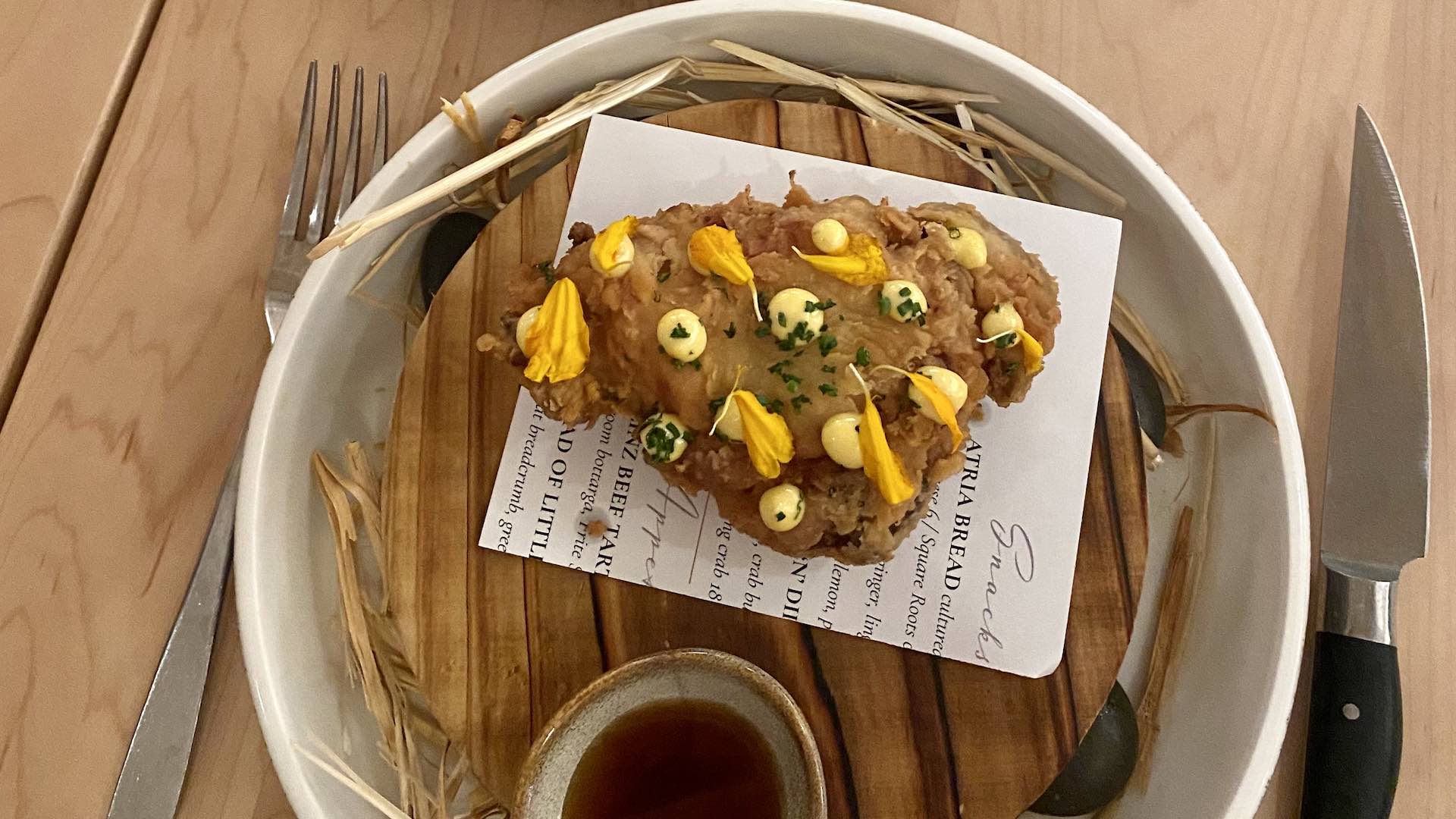 Images: Horseshoe Bend, Little America Hotel, Antelope Canyon, Atria.
Experiences You Can Book Right Now
Arizona Awaits. Start planning your trip at VisitArizona.com.
Images: Arizona Office of Tourism
Concrete Playground Trips
Book unique getaways and adventures dreamed up by our editors