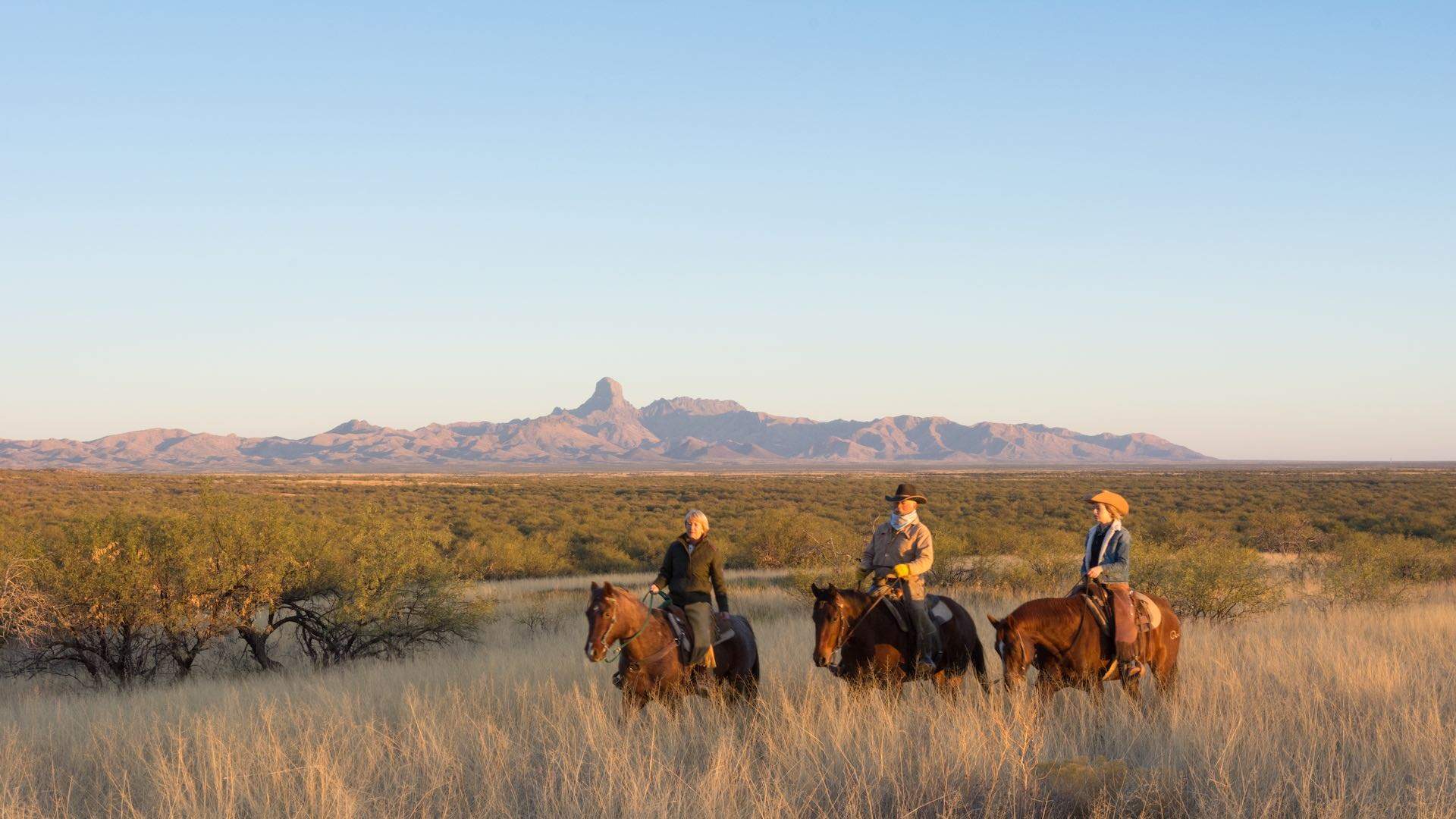 Unexpected Indulgence:
Why Arizona Should Be on Every Luxury and Wellness Seeker's Bucket List
Clear your mind, recharge your batteries and discover the freedom of a world without borders - with a lick of luxury, of course.
The desert of Arizona is more than a sprawling, sunny landscape of unbelievable beauty. It's a breath of fresh air, home to some world-renowned oases of relaxation and rejuvenation.
Here, you'll find the ultimate digital detox and escape from the daily grind, with opportunities for pampering, physical restoration and self-development. And the resorts are as diverse as the desert habitats that surround them with bespoke wellness journeys, exclusive healing springs, farmstay getaways, and so much more.
It's all drawn from the desert itself and its breathtaking power on body, mind and spirit. A little air and sunshine can go a long way, open spaces work wonders when you live in an urban jungle.
Live it up in
Luxurious Resorts
THE PHOENICIAN
East Camelback Road, Scottsdale
A luxury oasis in Scottsdale, the playground of greater Phoenix, The Phoenician is the ultimate resort for all manner of rejuvenation, pampering and play. Relax in spacious suites or private casitas, beautifully appointed and recently uplifted with warmth and design cues from the surrounding Sonoran Desert. This is your base for long, slow days of lingering in poolside cabanas, hitting tennis courts and golf courses at your leisure, wandering the lawns and cactus gardens and pampering yourself into a state of peace and relaxation with a whole menu of on-site spa treatments. When you're hungry, choose from one of eight venues to dine in, from the bold flavours of J&G Steakhouse to cocktails with epic floor-to-ceiling window views at Thirsty Camel bar, a casual affair at the Tavern, poolside dining at Kalio Kabobery or the Marketplace of premium goods for a DIY picnic. It's truly the perfect spot to wind down following an epic Arizona adventure.
CASTLE HOT SPRINGS
Castle Hot Springs Road, Morristown — a 60-minute drive from Phoenix
Put your wellness first, and leave the cares of the everyday behind at Castle Hot Springs, recently named as one of the top 500 hotels in the world by Travel + Leisure. Choose from stylish, palm-shaded bungalows, Skyview cabins facing the incredible desert vistas (complete with a private deck, telescope and outdoor tub) and the beautifully refurbished Historic Cottage that has played host to the rich and famous for almost a century. Take a digital detox and focus on your wellbeing. You'll have exclusive access to the natural hot springs and their healing powers, as well as a spa featuring everything from massages and scrubs to energy alignments. Centre yourself with yoga, get into the desert with a guided hike and be nourished at the farm-to-table restaurant. Or simply recline on your private deck and let the sights, sounds and freedom of the desert landscape be your therapy.
MII AMO
Boynton Canyon Road, Sedona
Within the red rock walls of Sedona, Boynton Canyon, Mii Amo offers all-encompassing wellbeing treatments with 'journeys' ranging from three nights to ten. Create your bespoke path to physical, mental and spiritual betterment, with spa treatments, meditation, fitness programs, a plunge pool, a reflexology garden and expert-led wellness sessions. Connect with yourself and nature in sensory gardens or lie back in the dedicated hammock grove. The Hummingbird restaurant is a dining experience focused on your health and enjoyment, right down to the soothing power of natural daylight and intimate candlelight. Taste the freshest produce of the chef's garden and local farms, hit the juice bar (which transforms into a wine bar at night), dine poolside or have your meal brought right to your casita.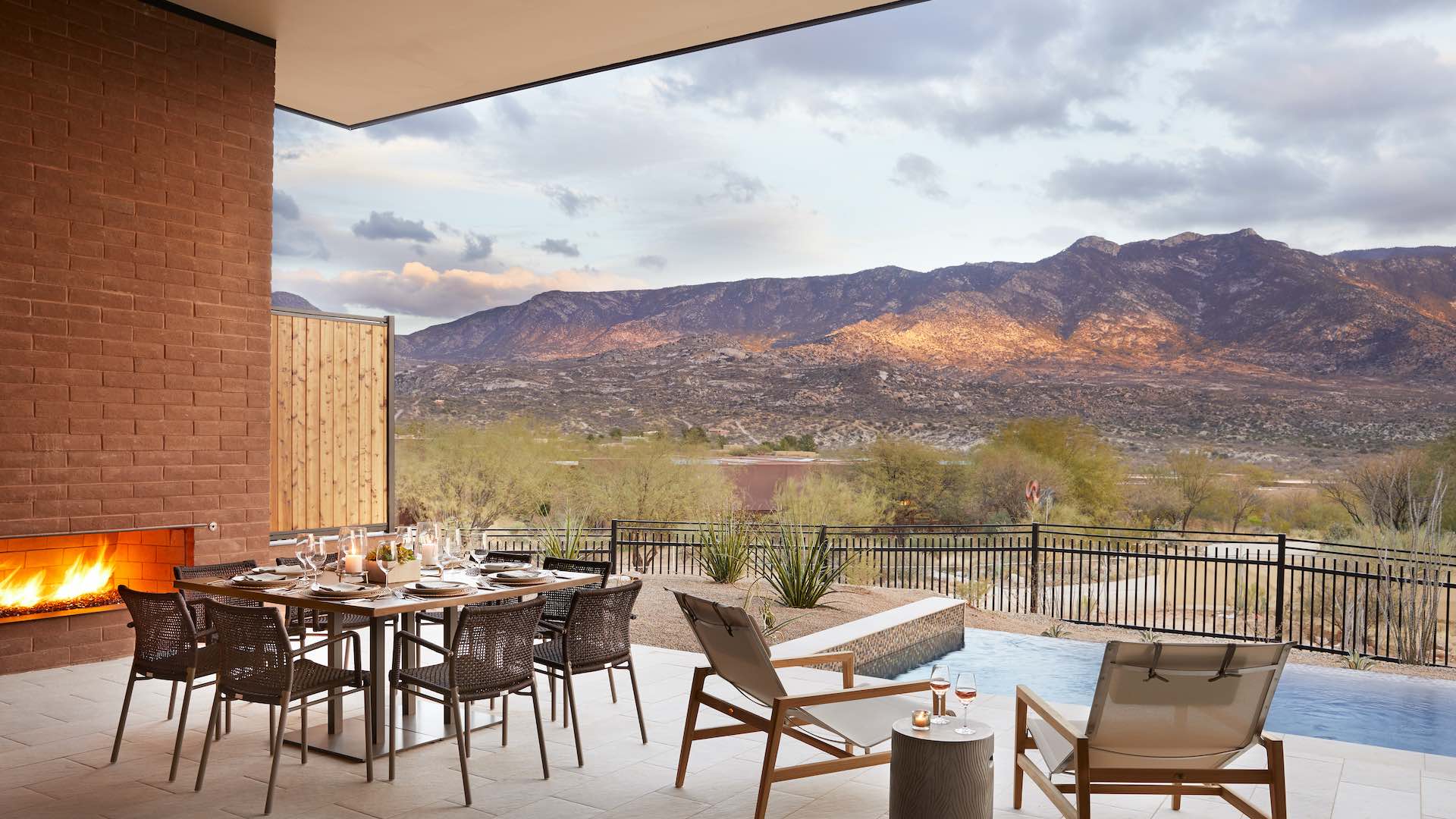 Unwind in
Award-winning Spas
MIRAVAL ARIZONA
Via Estancia, Tucson
There's a therapeutic effect to the near-constant sunny days of the Sonoran Desert, and Miraval Arizona takes its cues from the transformative powers of this landscape. Free yourself from cash and cards with an inclusive package and daily credit and focus on a 360-degree approach to wellness. You'll create your own journey from a plethora of activities: hikes, horseriding, yoga and meditation as well as culinary, gardening and even beekeeping workshops. Life in Balance Spa offers a treatment style inspired by practices from around the world, including Tibet, India, Thailand, China and Europe, drawing on the power of the desert with local botanicals. Choose everything from massages to unique fusions of tradition and innovation designed to invigorate and restore your own inner sunlight.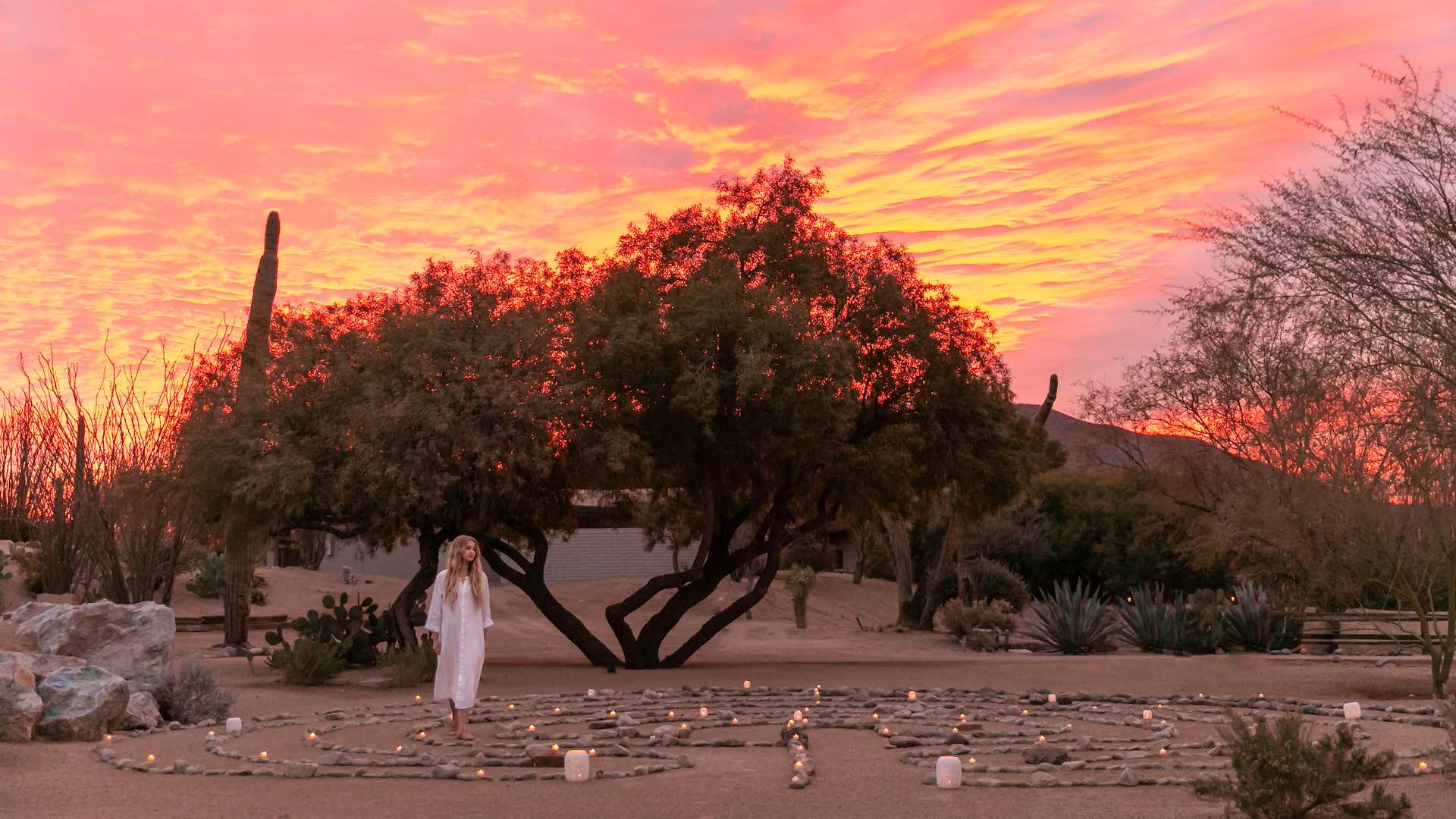 CIVANA WELLNESS RESORT AND SPA
Muletrain Road, Carefree — a 40-minute drive from Scottsdale
Regularly making it into top spots for best spa resorts in the US, CIVANA is an award-winning, transformational getaway set on 20 acres of secluded desert. There's the physical-focused aspect, of course, with activities like aerial yoga, biking, tennis and desert walks. But CIVANA also offers a whole suite of personal growth and discovery workshops, from spiritual healing to relationship and life guidance, appreciation of nature and the present and finding your true sense of self through a range of unique experiences. Recharge your body with hyper-seasonal regional cuisine and spa treatments and retreat to the elegant comfort of your 'wellness-inspired' room at the end of the day.
AJI SPA
Wild Horse Pass Blvd, Chandler
Experience a truly authentic Native American resort spa, where traditional healing and sacred practice of the Pima and Maricoba tribes meets modern resort luxury. Aji means 'sanctuary' in the Pima language, and this spa offers a wholly unique opportunity to benefit from the ancestral knowledge of physical and spiritual wellness in this land. Spa treatments include Ho'ishp (Sacred Prickly Pear Body Treatment), Ancient Shegoi wrap and massage, as well as Burden Basket Meditations to reduce stress and combined horseriding and massage sessions where you explore ancient tribal lands. These are offered alongside cutting edge beauty and wellness practices, such as intraceuticals oxygen infusions, and resort activities like golf and swimming. Explore Native American and desert-inspired cuisine as well, immersing yourself in the cultural experience of the Gila River Community for total wellness, body and soul.
Top image: Ryan Donnell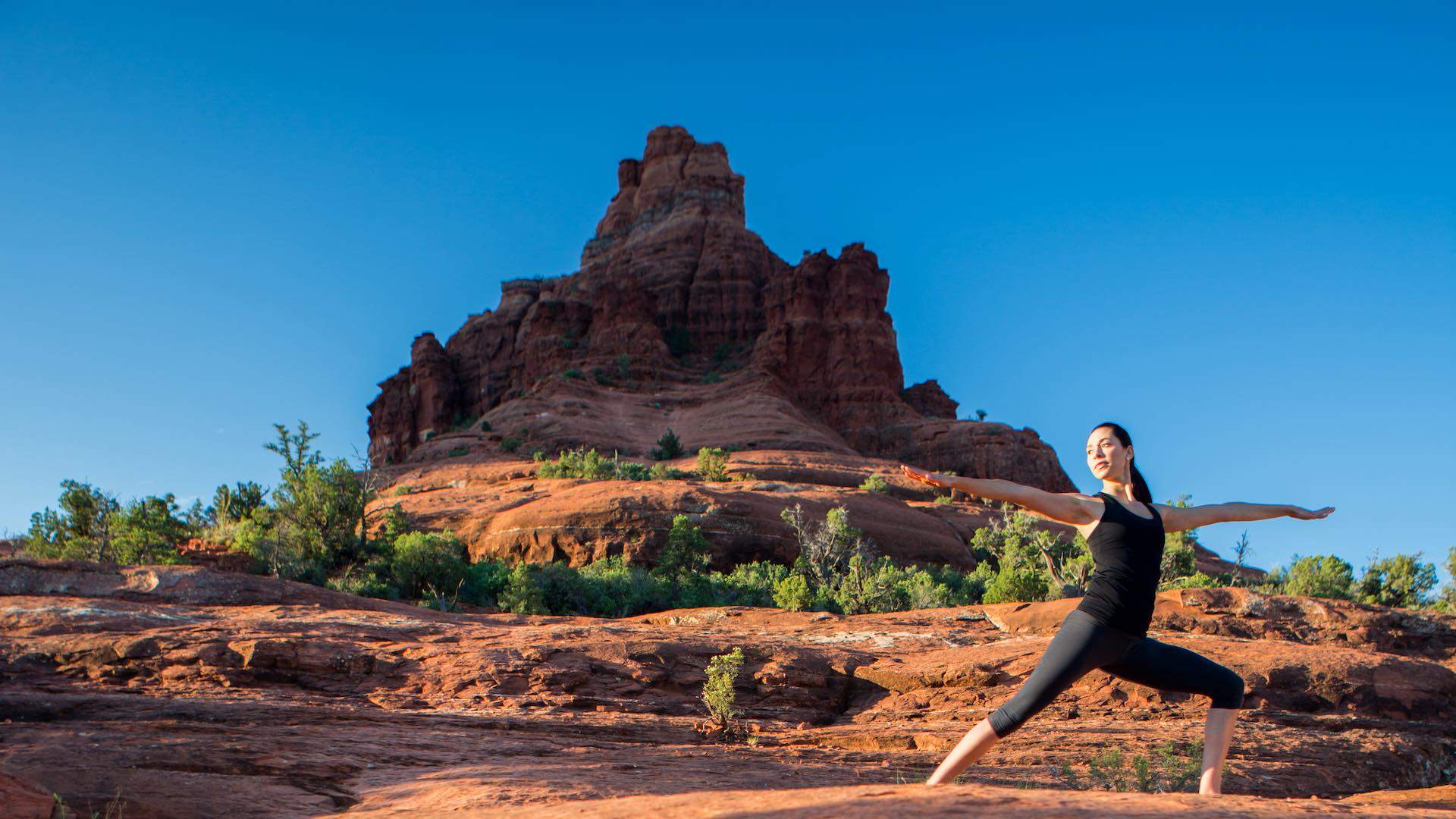 Recharge with
Outdoor Experiences
ALL THINGS YOGA
Various locations throughout Arizona
Free yourself and try yoga with a difference in Arizona. Heard of 'Goat Yoga'? It started right here in 2015, and it's taken off: group yoga sessions, to which you add adorable, prancing baby goats. They're trained professionals, performing such stunts as Bounce, Play, Snuggle and Jump On Your Back. Their antics as you move through different poses will make you smile, laugh and warm your heart as well as your muscles. Prefer a physical challenge? SUP yoga combines practice and fitness with yoga atop paddleboards in Lake Pleasant. Hold poses (and your centre of gravity) as you drift along calm waters in the Sonoran Desert. If you want to stay dry, take a yoga hike with expert fusion of yoga and Chi Gong. Arizona Hiking Yoga offers adventures along Tom Thumbs Trail, Kachina Trail, Monument Valley and more. Is there anything more grounding and rejuvenating than a yoga session amidst pristine wilderness and unforgettable views?
ARAVAIPA FARMS ORCHARD AND INN
Aravaipa Road, Winkelman — a 90-minute drive from Tucson
Get back to the land with rustic farm life. Aravaipa Farms Orchard & Inn offers lush, fertile grounds for their wholesome, down-to-earth rural experiences. Choose from characterful casitas or the classic Southwest hospitality of the main Farmhouse, disconnect from the day-to-day and escape into your country dream. However you want to restore your energy and reconnect with nature, Aravaipa Farms offers you the simplicity and serenity of life in this verdant oasis. Stargazing. Hiking. Birdwatching. Yoga. Swimming. Wandering the orchards. Hugging farm animals. Plus guided wilderness tours to experience the beauty of the canyon country and beyond. Then, sit down for a convivial meal of farm-to-table fare. Nourish yourself, body and soul, and leave with inner peace.
UNDER CANVAS GRAND CANYON
Airpark Lane, Grand Canyon Junction — a 50-minute drive from Flagstaff
Did you know the Grand Canyon is an International Dark Sky Park? That makes it one of the best places in the world to see the night's sky, and a perfect location for Under Canvas' safari-style setup. Stay in a spacious glamping tent on 160-acres of piñon and juniper forest in Valle, Arizona, beside the Grand Canyon park. It's a far cry from roughing it, with an on-site dining hall and seasonal menu, live music, yoga, fire pits and s'mores. Plus, their experienced guides will also help you plan your adventure in the Grand Canyon, one of the genuine natural wonders of the world. Feel the freedom of wide open skies and sprawling desert landscapes as you camp in comfort.
Experiences You Can Book Right Now
Arizona Awaits. Start planning your trip at VisitArizona.com.
Images: Arizona Office of Tourism
Concrete Playground Trips
Book unique getaways and adventures dreamed up by our editors