Dark Mofo Is Taking a Break in 2024, Except for Its Beloved Winter Feast and Nude Solstice Swim 
After turning ten with a bang, the Tasmanian winter arts festival is pausing the bulk of its events in 2024 to shape its plans for 2025 onwards.
If you spent a few days this winter attending a Twin Peaks-inspired ball and seeing a giant teddy bear with laser eyes — watching a stunning new take on Dante's classic examination of hell, purgatory and paradise, too — then you went to Dark Mofo's 2023 run. Organised by Tasmania's Museum of Old and New Art, the winter arts festival fills Hobart with all manner of weird and wild surprises every year. In 2024, however, it's pausing its usual sprawling event to plan for the future.
The fest's team has announced that it'll largely sit out next year, after celebrating its tenth year this year. Apart from its beloved Winter Feast and Nude Solstice Swim, Dark Mofo will take a break in 2024 in order to work out what the next decade looks like for the fest.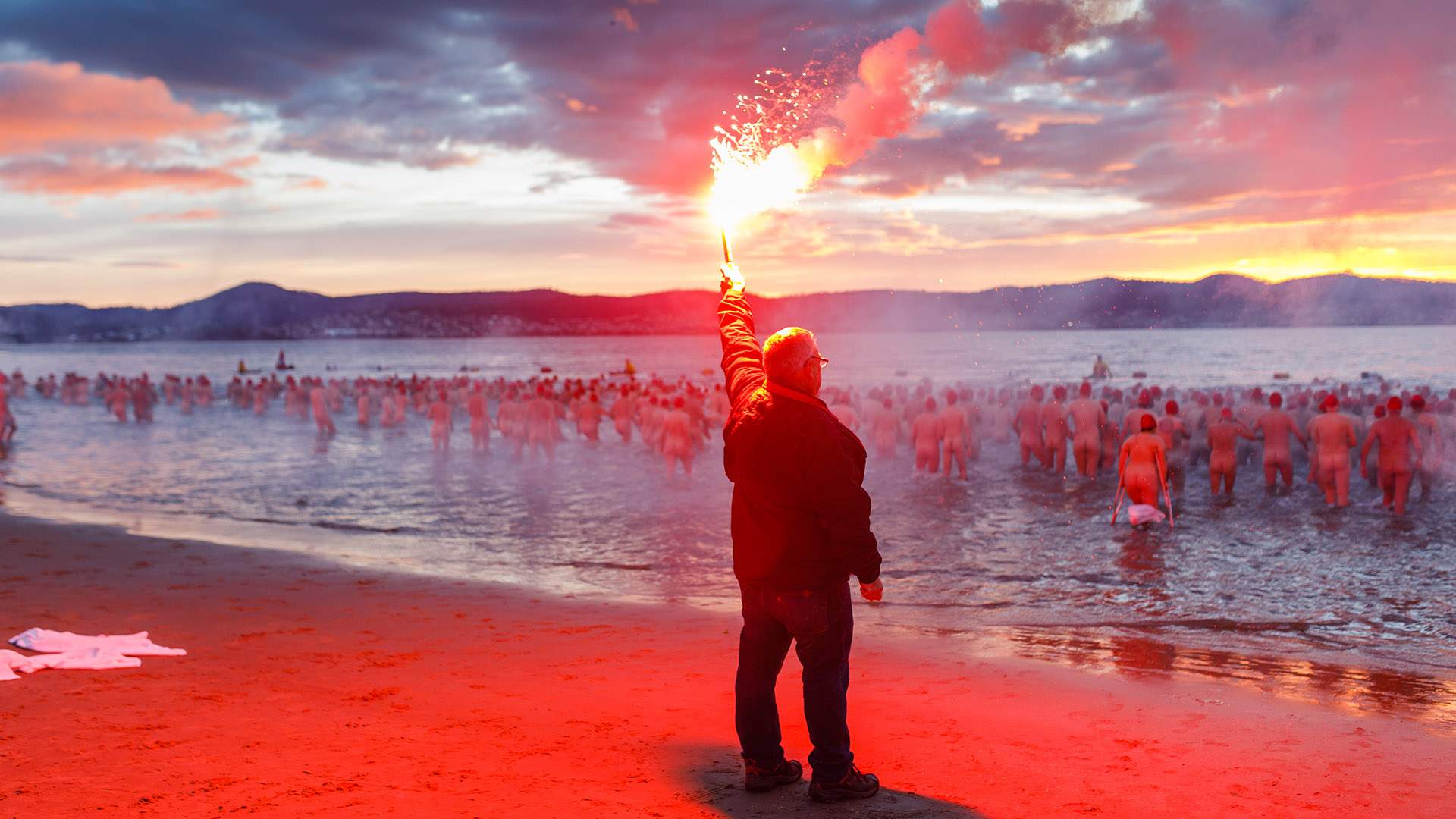 "Dark Mofo has always been dedicated to enriching and transforming lives through ambitious art and ideas. We want to make sure that we have a festival that continues to deliver incredible art and artists, that continues to expand its artistic boundaries and remains a beacon of creativity, innovation and cultural significance," said Dark Mofo Artistic Director Chris Twite.
"While this was a tough decision, it ensures we move forward in a viable manner. The fallow year will enable us to secure the future of Dark Mofo and its return at full force in 2025."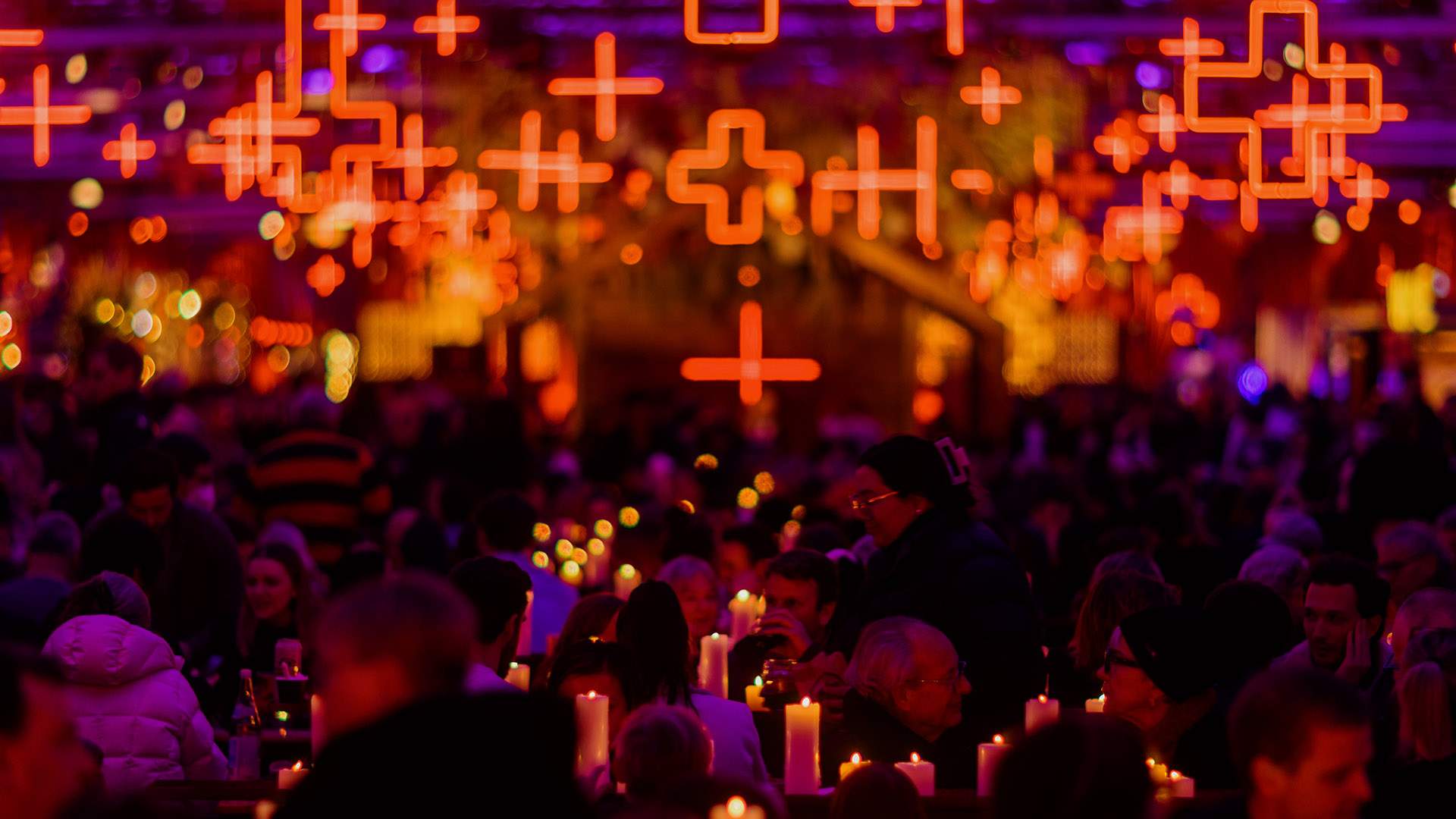 The moves comes after a hit year that saw Dark Mofo smash it with attendances and at the box office — notching up record figures, in fact. Despite the most event's success, the crew behind it will now work towards "a more sustainable model for a full return in 2025, and set the foundation for the next ten years", taking rising costs and other changing elements into consideration.
So, no full Dark Mofo is the not-so-great development for your winter 2024 plans. That the culinary-focused Winter Feast and the frosty Nude Solstice Swim will still take place next year even without the broader festival around it is better news.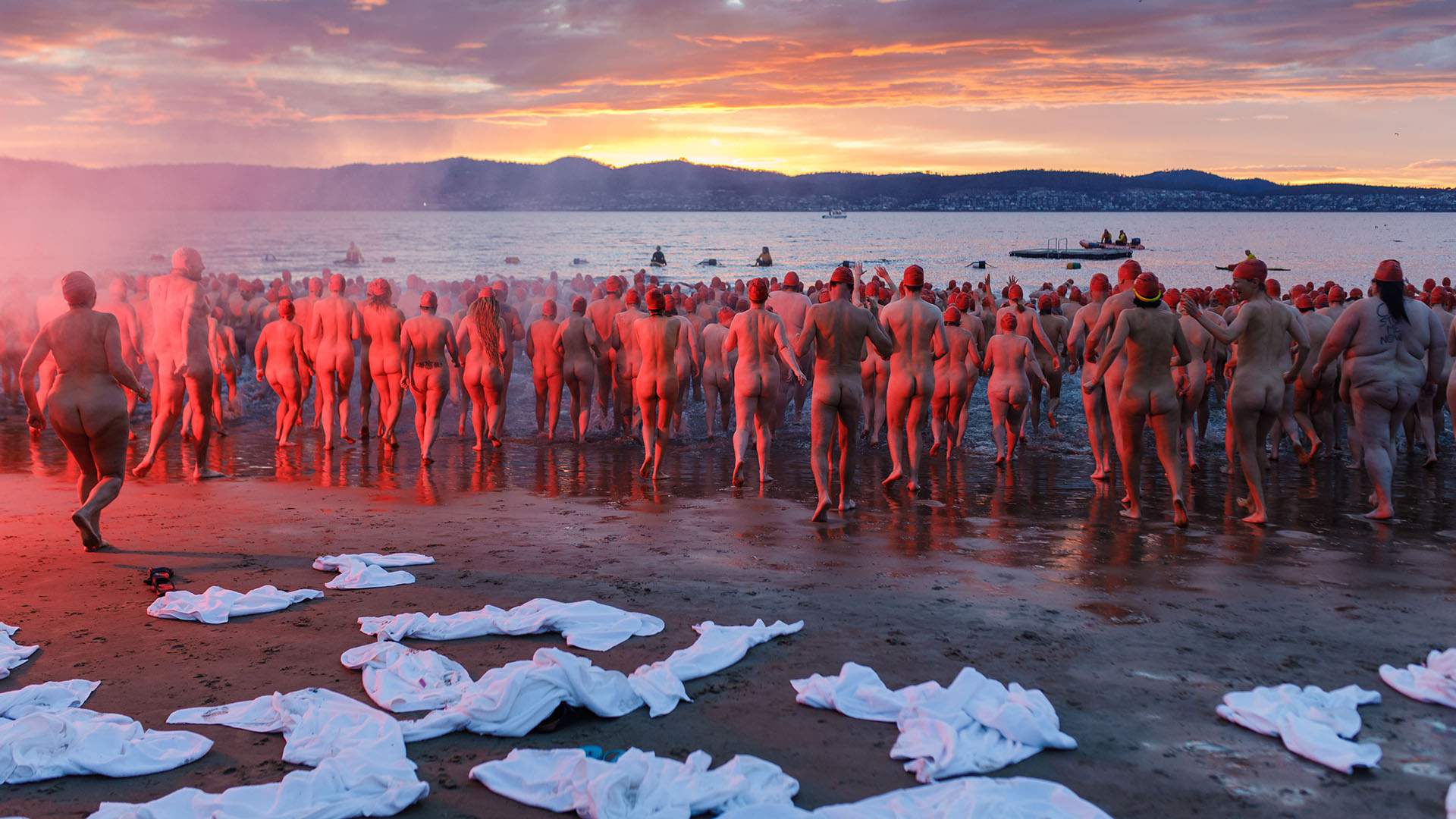 "We are excited that in June 2024 — amidst the rebirth and renewal of Dark Mofo — that Tasmanians and visitors alike will still be able to meet and commune around the fires of Winter Feast and cast off the weight of another year at the Nude Solstice Swim once more," said Twite.
This year's Winter Feast was headlined by Chef's Table alum Ana Roš from two-Michelin-starred Hiša Franko, cooking up fare inspired by her homeland but made with Tasmania's top seasonal produce with help from The Agrarian Kitchen's Stephen Peak and Rodney Dunn. Exact details for the 2024 food-centric event, and for the next chance to bare all and brave the cold while taking a dip, are yet to be announced.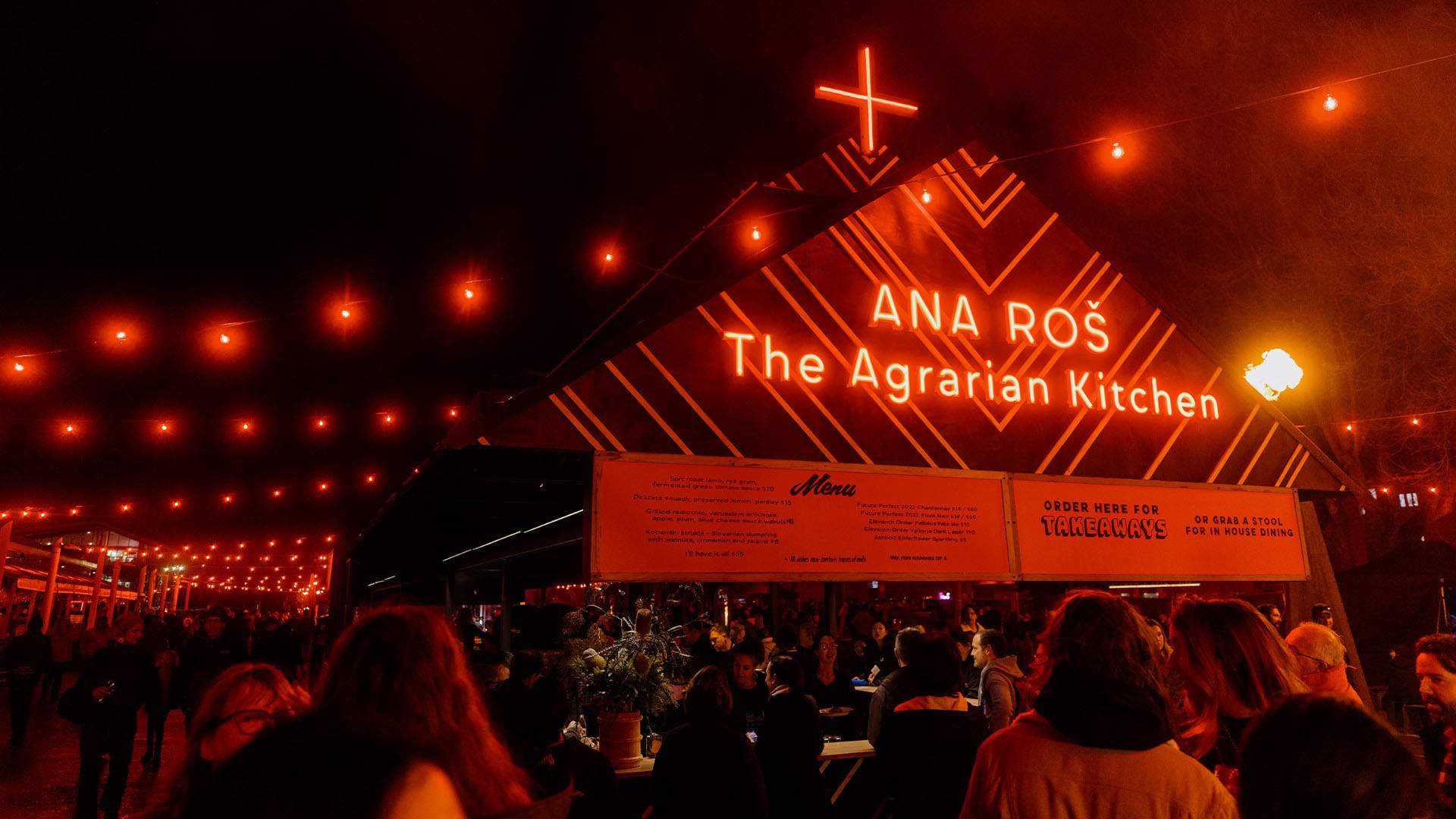 Dark Mofo won't take place in 2024 — apart from the Winter Feast and Nude Solstice Swim — with plans to return in full from 2025 onwards in Hobart, Tasmania instead. Head to the festival's website for further details.
Winter feast images: Jesse Hunniford, 2023, courtesy of Dark Mofo 2023. Nude Solstice Swim images: Rémi Chauvin, 2023, courtesy of Dark Mofo 2023.
Concrete Playground Trips
Book unique getaways and adventures dreamed up by our editors