Wild Dance Theatre Performance 'A Divine Comedy' Is Dark Mofo's First Must-See Show for 2023
"This is the most incredibly wild theatre performance that we have presented in the history of Dark Mofo... We can safely say the audience will be anything but bored."
Anything can happen at Dark Mofo. One of two massive arts festivals run by Tasmania's Museum of Old and New Art, the winter event has always prided itself on being a fest where the dark, sinister, confronting and boundary-pushing come together, sometimes for better and sometimes for worse. So, for its first program announcement for 2023, a wild dance theatre performance inspired by Dante's The Divine Comedy sounds completely in the event's wheelhouse.
That production is A Divine Comedy, hailing from Austrian choreographer and performance artist Florentina Holzinger, and hitting Dark Mofo as both an Australian premiere and an Aussie exclusive. Playing for three days throughout the festival's Thursday, June 8–Thursday, June 22 dates for 2023, it dives into the hell, purgatory and paradise of Dante's classic work, all to explore how humans negotiate life and death.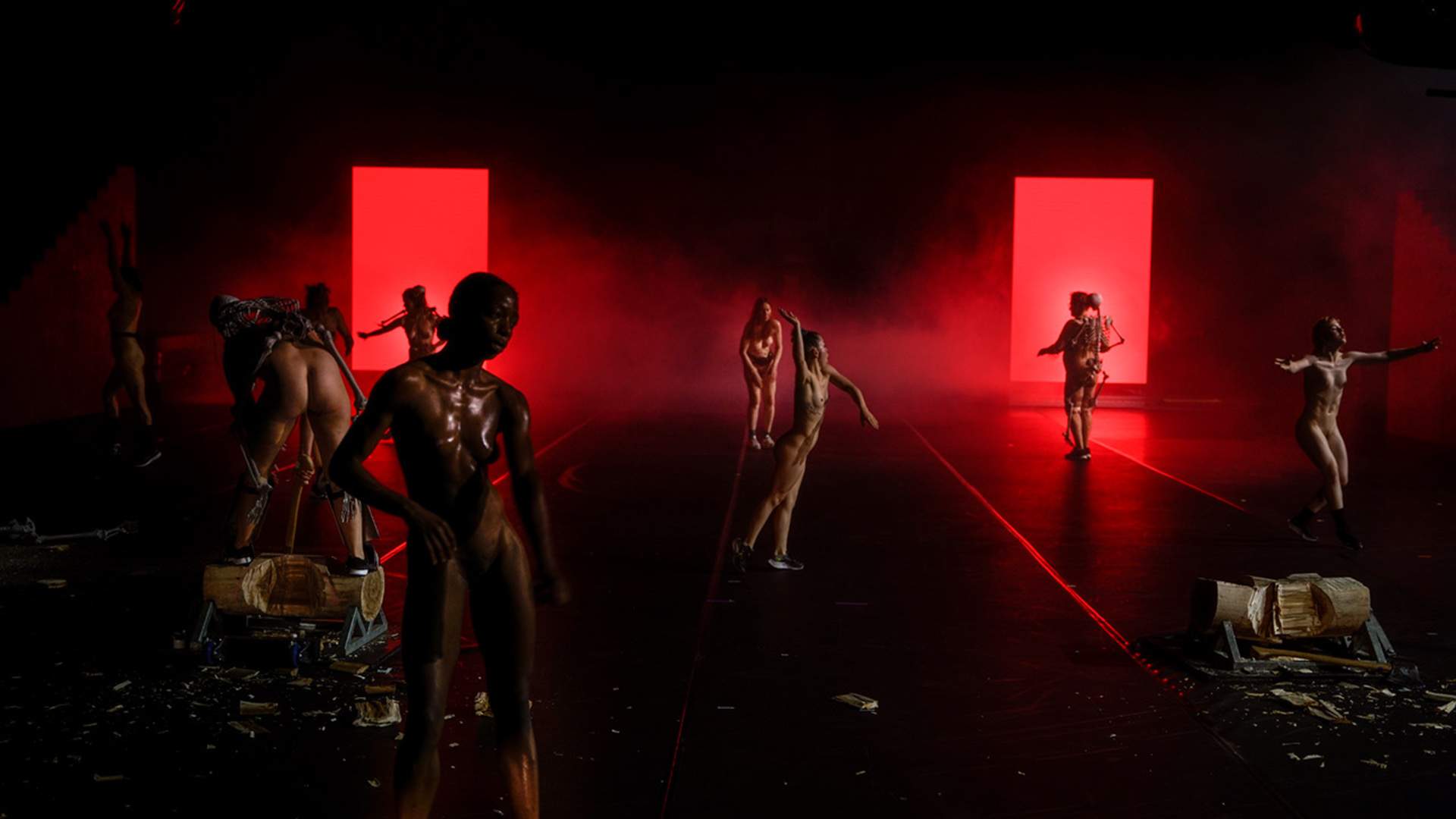 "We are thrilled to present Florentina Holzinger's A Divine Comedy for Dark Mofo 2023. She is a super-talented artist who is brazenly contemporary and culturally relevant," Creative Director Leigh Carmichael said, announcing the news.
"This is the most incredibly wild theatre performance that we have presented in the history of Dark Mofo. Its scale is unprecedented and bold, a fitting highlight for our tenth festival. We can safely say the audience will be anything but bored."
Holzinger is known for making challenging and provocative theatre, and for exploring gender relations — including how women's bodies are represented in art and media. For A Divine Comedy, she's staging the whole show as a giant autopsy room, in fact, then unleashing choreography that dances with existence, mortality, the end that awaits us all, and our struggle to cope with what that all means.
Dark Mofo attendees will watch a cast of all-female-identifying performers spanning all ages, as well as a variety of physical, musical and athletic disciplines, take to the stage for the work. And, they'll see nude performers, slapstick acts, bodily substances and references to slasher movies as well — plus a jam-packed selection of nods to art and dance's respective histories.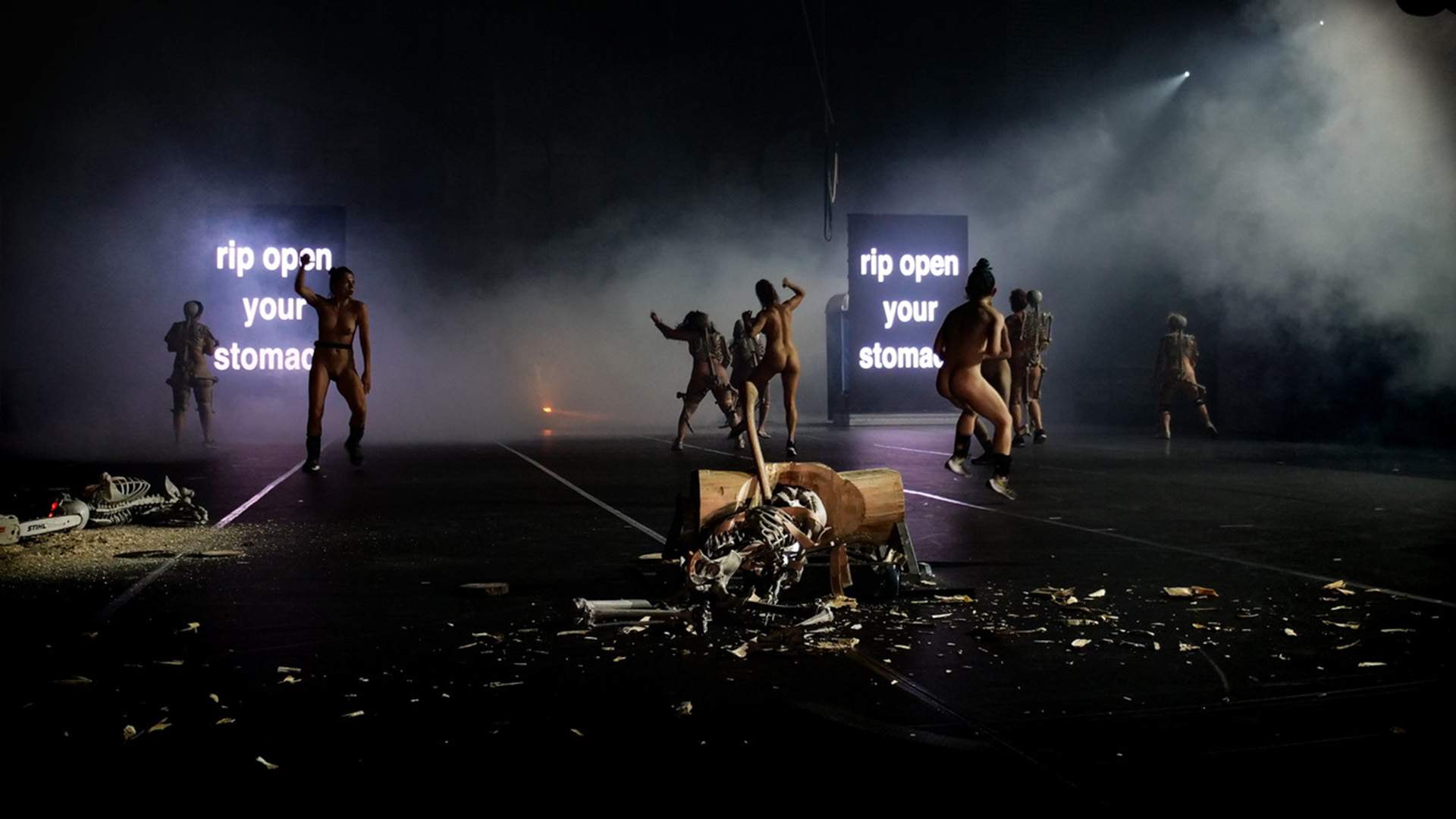 A Divine Comedy will play Dark Mofo from Friday, June 16–Sunday, June 18, with the rest of the fest's program set to be revealed this autumn.
Whatever else joins the bill to help the event officially hit ten years, it'll be part of Carmichael's last at the helm. He'll step down after Dark Mofo 2023, making way for a new Artistic Director from 2024 onwards.
Wondering what else might be in store? Previous years' lineups have seen a fantastical combination of musical performances, performance art and large-scale installations come together. In 2019, the program featured the likes of artists Ai Weiwei and Mike Parr, American musician Sharon Van Etten and one of the world's largest glockenspiels, for instance.
In 2022, patrons were treated to performances by The Kid LAROI, and the sounds of Chernobyl and Candyman — plus rainbow installations, and signature festivities such as the Nude Solstice Swim, the City of Hobart Winter Feast, Night Mass: Transcendence in the In The Hanging Garden precinct and the Reclamation Walk.
Already keen to get booking? Fancy a Tasmania trip in the interim? Our Concrete Playground Trips Hobart getaway might also be of interest.
Dark Mofo 2023 will run from Thursday, June 8–Thursday, June 22 in Hobart, Tasmania. The 2023 program will be announced in autumn — check back here for further details.
A Divine Comedy will play Dark Mofo from Friday, June 16–Sunday, June 18. A ticket ballot for the show is open until 12pm AEST on Friday, February 10.
A Divine Comedy images: Nicole Marianna Wytyczak.
Feeling inspired to book a getaway? You can now book your next dream holiday through Concrete Playground Trips with deals on flights, stays and experiences at destinations all around the world.
Concrete Playground Trips
Book unique getaways and adventures dreamed up by our editors