Bong Joon-ho's New Robert Pattinson-Starring Sci-Fi Film 'Mickey 17' Just Dropped Its First Trailer
You'll have to wait till 2024 to see the Korean filmmaker's first movie since Oscar sensation 'Parasite', but its debut sneak peek is here to pique your interest.
2023 isn't even here yet, or any of the hundreds of films that it'll unleash upon big screens around Australia and New Zealand. That hasn't stopped 2024's most-anticipated movie from unveiling its first sneak peak before 2022 is out, though. That flick: Mickey 17, which oozes sci-fi intrigue from its name alone, and in its very brief initial trailer. But it's the fact that this is the first film from Korean director Bong Joon-ho since Parasite that's the most exciting part.
At the time of writing, it has been three years since twisty thriller Parasite became the film of 2019, winning almost everything it could — such as the Palme d'Or at Cannes; the Sydney Film Festival Prize; and four Oscars, including becoming the first film in a language other than English to win Best Picture. When 2024 hits, half a decade will have passed since that cinematic triumph. But any new Bong Joon-ho movie is worth the wait, as his impressive cinematic resume attests. He is also the filmmaker behind stunning crime procedural Memories of Murder, creature feature The Host, dystopian thriller Snowpiercer and the offbeat Okja, after all.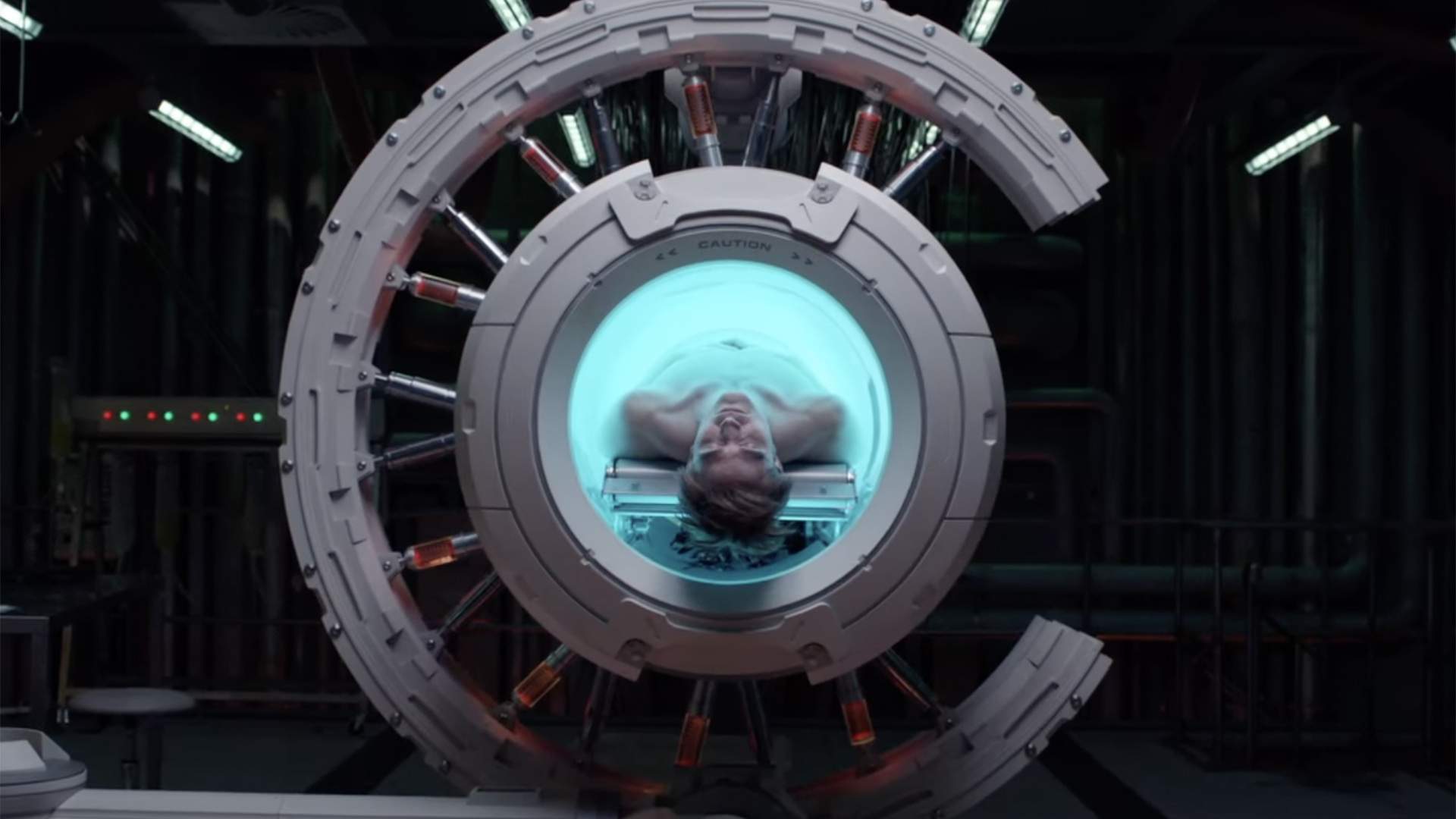 Directed, scripted and produced by Bong, Mickey 17 looks set to mark his third movie mostly in English after Snowpiercer and Okja, with Robert Pattinson (The Batman) leading a cast that also includes Steven Yeun (Nope), Naomi Ackie (Small Axe), Toni Collette (Nightmare Alley) and Mark Ruffalo (She-Hulk: Attorney at Law).
Story-wise, it adapts Edward Ashton's book Mickey 7 — and no, why the title has added ten to its number isn't revealed in the debut trailer. The novel follows an 'expendable' being sent to colonise an ice world, who doesn't want to let his replacement take his place. On the page, the lead character is the seventh clone trying to fend off the eighth, but Bong has clearly upped that to the 17th version of his lead character.
Science-fiction fans will spot that the premise alone gives off big Moon, Sunshine and Voyagers vibes — and brings High Life, RPatz's last exceptional sci-fi flick, to mind. That said, Bong isn't a filmmaker to follow in anyone else's footsteps. How he makes this concept his own will be a treat to see.
In the US, Mickey 17 arrives at the end of March 2024. No exact date Down Under has been locked in as yet, but you can reasonably expect the film to drop locally around the same time.
Check out the first trailer for Mickey 17 below:
Mickey 17 releases on March 29, 2024 in the US, and doesn't yet have a release date Down Under — we'll update you with local details when they're announced.
Introducing Concrete Playground Trips
Book unique getaways and adventures dreamed up by our editors