'She-Hulk: Attorney at Law' Gives the MCU a Smashing Mix of Silly Sitcom Fun and Superhero Satire
Disney+'s latest Marvel series takes its cues from 'Ally McBeal' and 'Fleabag', but with caped crusaders — and it has a whole lot of fun with the end result.
What do 90s lawyer comedies, recent TV sensations, Captain America's sex life and the fact that it isn't easy being green all have in common? The Marvel Cinematic Universe's latest streaming series. What gives the always-wonderful Tatiana Maslany (Orphan Black) a worthy comic showcase, sees Marvel's ever-sprawling franchise make a rare admission that The Incredible Hulk exists, and gifts Sorcerer Supreme Wong (Benedict Wong, Doctor Strange and the Multiverse of Madness) a hilarious new buddy dynamic, too? Yes, the MCU's likeable She-Hulk: Attorney at Law — which started hitting Disney+ in weekly instalments from Thursday, August 18, and proves savvy, self-aware, silly and satirical all at once.
What refuses take itself too seriously, knows it's in busy territory, and winkingly responds to the world that's helped it to even exist? This Kat Coiro (Marry Me) and Anu Valia (And Just Like That...)-directed show, too, which just keeps ticking a long list of boxes. She-Hulk: Attorney at Law is astute and amusing, skewers popular culture's obsession with superheroes, and unpacks the way society treats women — superpowered and otherwise. And where its immediate small-screen predecessor, Ms Marvel, loved the MCU more than its audience ever will, this playful sitcom about Marvel's emerald-hued, six-foot-seven-inch-tall lawyer sees plenty about the ever-expanding on-screen saga to lovingly parody.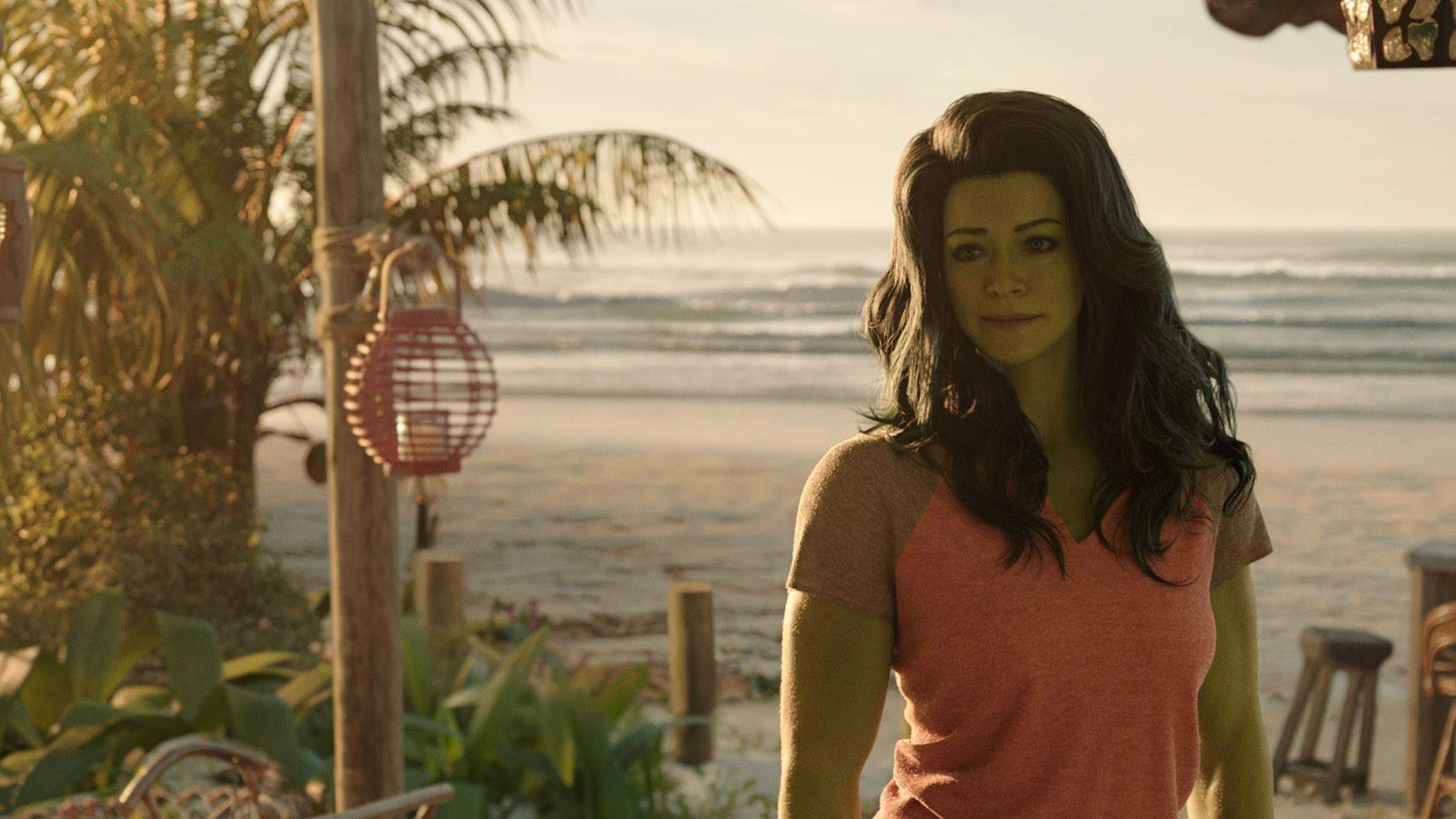 The spoofing and nudging kicks in from the outset, with She-Hulk: Attorney at Law beginning with a question: "what is the responsibility of those in power?". Yes, it's meant to spark a reaction. Yes, it be dispiriting if the show didn't patently know how familiar those words are. Jennifer Walters (Maslany) is practising a closing argument and, as anyone who has seen anything relating to superheroes over the past two-plus decades will spot, she utters well-worn sentiments. But She-Hulk: Attorney at Law is gleefully getting meta first up — and comical. No one in the world has enough fingers and toes to count the amount of times that power and responsibility have weighed upon caped crusaders, as well as the films and shows that focus on them, so this new episodic addition to the Marvel Cinematic Universe doesn't dare pretend otherwise.
She-Hulk: Attorney at Law is the MCU's eighth Disney+ series, all in less than two years, after WandaVision first brought a couple of Avengers figures to the small screen in January 2021. That year was filled with familiar faces sliding into their own streaming stories, such as The Falcon and the Winter Soldier, Loki and Hawkeye, while 2022 now welcomes newcomers via Moon Knight, Ms Marvel and this. In its opening chapter, however, a few things about She-Hulk: Attorney at Law quickly become apparent. Firstly, it has as much in common with Ally McBeal and Fleabag as it does with its fellow spandex-clad cohort. Secondly, it's happy being a goofy case-of-the-week sitcom about a lawyer trying to have it all, including superpowers. Thirdly, poking fun at the superhero realm — and the reaction to it, especially to women within it — is one of the smashing show's big motivations.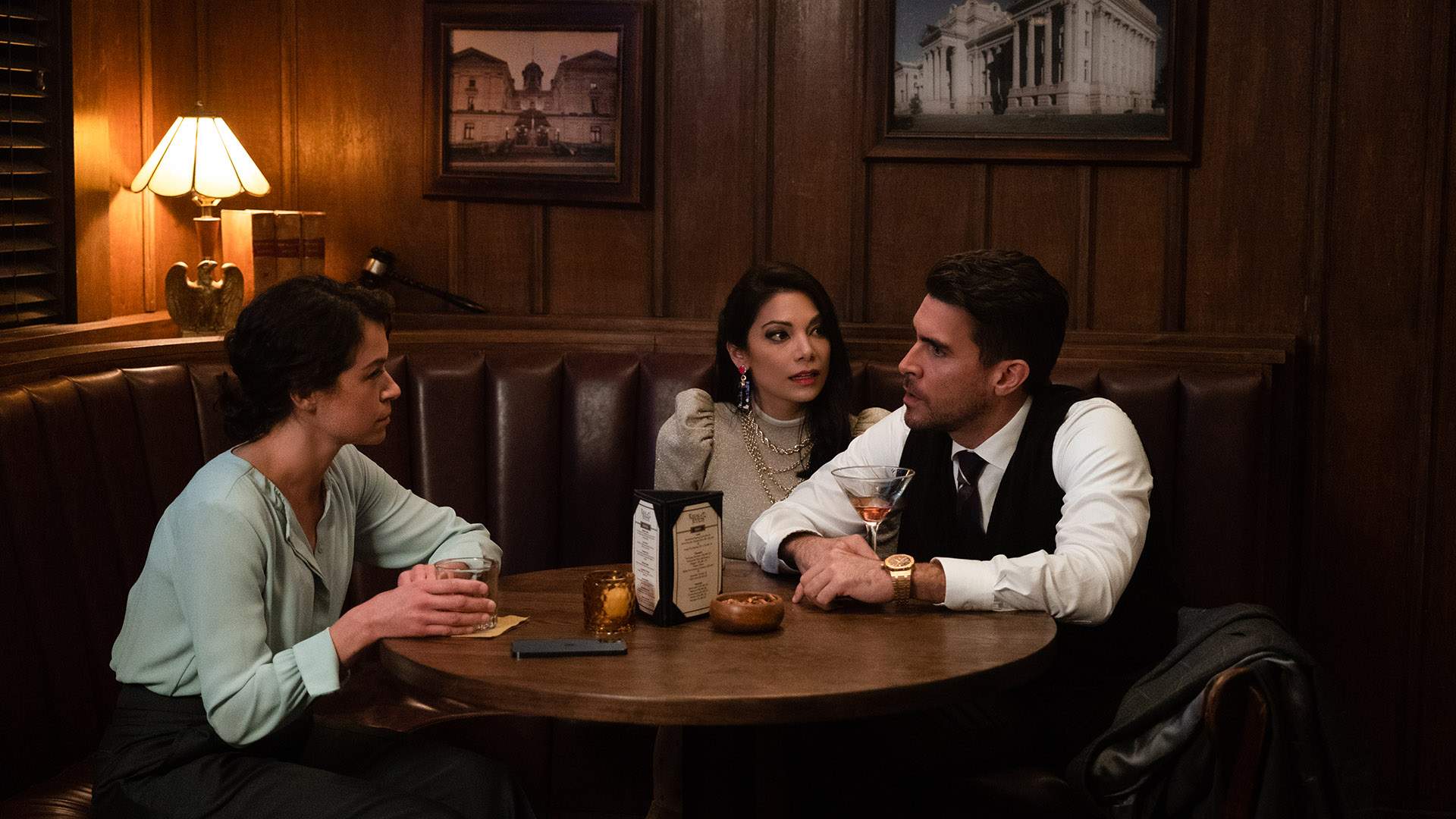 When Jen rehearses in those introductory moments, she's her regular human Deputy District Attorney self. She isn't green or towering, or hulking out. Instead, she's the star of what she describes as "this fun lawyer show", because fourth-wall breaks are part of She-Hulk: Attorney at Law's irreverent style (and date back to the character's time on the comic-book page, starting in 1980, rather than aping Deadpool). But Jen also knows that viewers aren't here for just another legal comedy, even though that's what head writer Jessica Gao (Rick and Morty) purposefully sets up first, before any displays of strength, power and responsibility. Cut to a flashback explaining how Jen became She-Hulk, a moniker she openly dislikes. (You'd better believe that She-Hulk: Attorney at Law points out how unacceptable it is to name the character after her male counterpart, too.)
In that jump backwards, Jen heads on a road trip with her cousin Bruce Banner (Mark Ruffalo, Dark Waters), ends up in a car accident, gets splashed with his gamma-radiated blood and wakes up sharing his traits. Smart Hulk hops into action, training Jen in the ways of being giant and grass-coloured whenever her emotions bubble up. "This is a multi-year journey you're about to embark on," he advises, complete with a binder of notes that'd do Leslie Knope proud. Jen just wants to be herself, though, and remain the attorney she's spent her life becoming, helping people via the law rather than via her new capabilities. Also, because being female involves restraining her feelings daily, she's already innately able to control her Hulk stints.
There's a statement in that reaction, as there is in everything about She-Hulk: Attorney at Law. The paths traditionally dictated for women, the control over their own destinies that's often stripped away, the contrast between hard work and easy fame, that all attention has its price: they're all pondered, and smartly. Obviously, Jen doesn't get to just step back into her old life. She tries, but then a superpowered influencer named Titania (Jameela Jamil, The Good Place) crashes into court. Using her abilities, Jen saves the day, which thrusts She-Hulk into the public eye. She also loses her job, then gets hired for another one: heading a superhuman law division, because she can relate.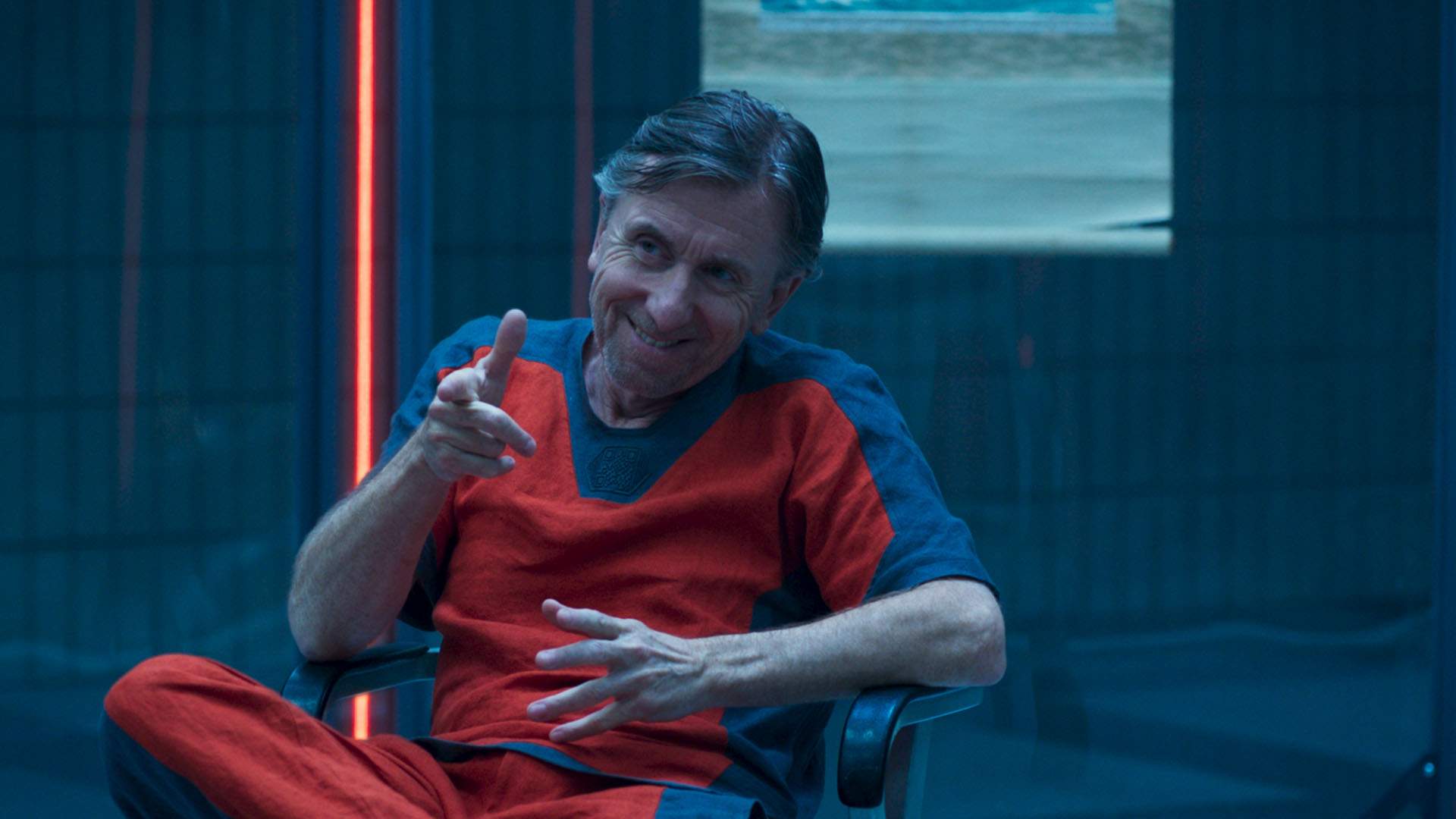 In introducing a new character to the MCU, She-Hulk: Attorney at Law couldn't skip the origin story part of its narrative. Thankfully, it unfurls all the basics quickly. And, although every superhero movie and series examines what it means to have extraordinary gifts, including for better and for worse, this addition to the fold filters it through the daily lawyering life of a thirtysomething who wants to be an attorney — and a regular person — first. That spans juggling cases covering everything from Emil Blonsky/the Abomination's (Tim Roth, Sundown) past misdeeds to Asgardian elves and wily magicians, and trying to face the dating world. It also includes sharing her professional, personal and superpowered chaos with her best friend and paralegal Nikki Ramos (Ginger Gonzaga, Space Force), and getting support from recent sitcom standouts, aka Josh Segarra (The Other Two) and Renée Elise Goldsberry (Girls5eva) as fellow legal colleagues.
The MCU is no stranger to slipping into whichever established genre it thinks fits its various heroes. See also: Ms Marvel's teen dreams and high-school hijinks already this year. But based on the first four instalments in its nine-episode first-season run, She-Hulk: Attorney at Law strikes an entertaining, perceptive and well-cast balance between the obligatory caped crusader nods and spinning a lawyer comedy about a caped crusader. If you've seen the trailers, the show is exactly what it always promised to be — in the right way.
Check out the She-Hulk: Attorney at Law trailer below:
She-Hulk: Attorney at Law streams via Disney+ from Thursday, August 18.
Images: courtesy of Marvel Studios. ©Marvel Studios 2022. All Rights Reserved.
Introducing Concrete Playground Trips
Book unique getaways and adventures dreamed up by our editors