Krispy Kreme Has Teamed Up with Cadbury to Create the Caramilk Doughnuts of Your Dreams
Both limited-edition doughnuts come dipped in Caramilk, then sprinkled with Caramilk flakes — and they're only available at 7-Eleven stores.
If you're a fan of caramelised white chocolate, then you're a fan of all the different types of food that've sprung up featuring Caramilk. You've sipped the cocktails. You've eaten the ice creams. You've had the dessert jaffles. If it features the famed Cadbury flavour, you've tried it. And now, you have something new to add to that list: Caramilk Krispy Kreme doughnuts.
Krispy Kreme is still in the process of letting Australians catch all the Pokémon-themed doughnuts; however, it has also just dropped another new limited-edition special. Teaming up with Cadbury, the doughnut franchise has whipped up two new must-try sweet treats — and yes, they both come dipped in Caramilk.
If you opt for the Caramilk Shell, you'll be munching into a full doughnut — sans that centre hole — that comes filled with crème, then covered in the coveted type of chocolate and sprinkled with Caramilk flakes. Or, if you need that gap in the middle, the Caramilk Ring takes one of Krispy Kreme's original glazed doughnuts, dips it in Caramilk, adds the Caramilk flakes and then splashes some white truffle drizzle over the top.
You'll find the two Caramilk doughnuts at 7-Eleven stores only from Tuesday, September 28, but there's more than 700 spots to choose from — and they're also available via 7-Eleven Delivery where it's on offer.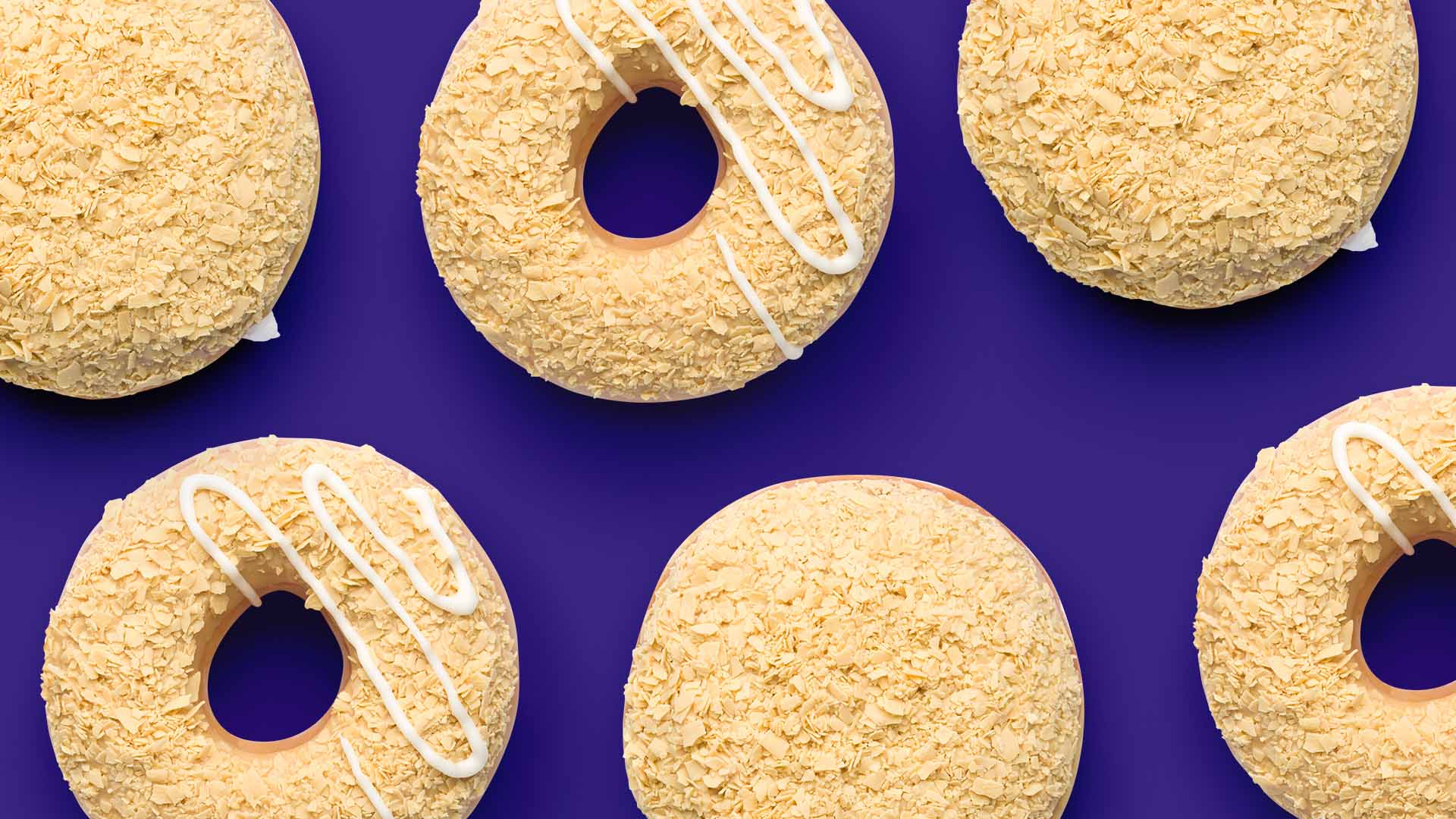 Krispy Kreme's Caramilk range is available from Tuesday, September 28 for $3.75 each at 7-Eleven stores and via 7-Eleven Delivery.