Cadbury's New Caramilk Ice Creams Have Just Landed in the Freezer Aisle
You can now tuck into the cult-favourite caramelised white chocolate thanks to Cadbury and Peters' new ice creams on sticks.
No one simply likes Caramilk. Cadbury's caramelised white chocolate is adored, obsessed over and flat-out loved with undying passion, whether it's being served in standard block form or being worked into cocktails. We could keep listing more words of utter and complete devotion — and keep outlining other different ways to eat the cult-favourite dessert, too — but you get the picture. When it comes to this specific type of choccie, there's no such thing as too much.
Love Caramilk? Like ice cream as well? Then you'll want to sink your teeth into Cadbury's new collaboration with Peters Ice Cream. The resulting dessert is as straightforward as it sounds, but hey, when it comes to making Caramilk ice creams on sticks, there's really no need to overcomplicate matters.
Available in Australian supermarkets from today, Monday, July 26, the new Caramilk desserts coast Peters' ice cream with the beloved chocolate. So, no more needing to choose between a few squares of the smooth and creamy chocolate and something frosty.
The look a little like Magnums, but in that golden Caramilk hue — and, if you're already a fan of the chocolate, they're certain to tempt your tastebuds. They come in individual servings and in boxes of four, so you can either pick up some to share or stock up on dessert for the next few days. Getting in quickly is recommended, though, given how popular all things Caramilk typically prove.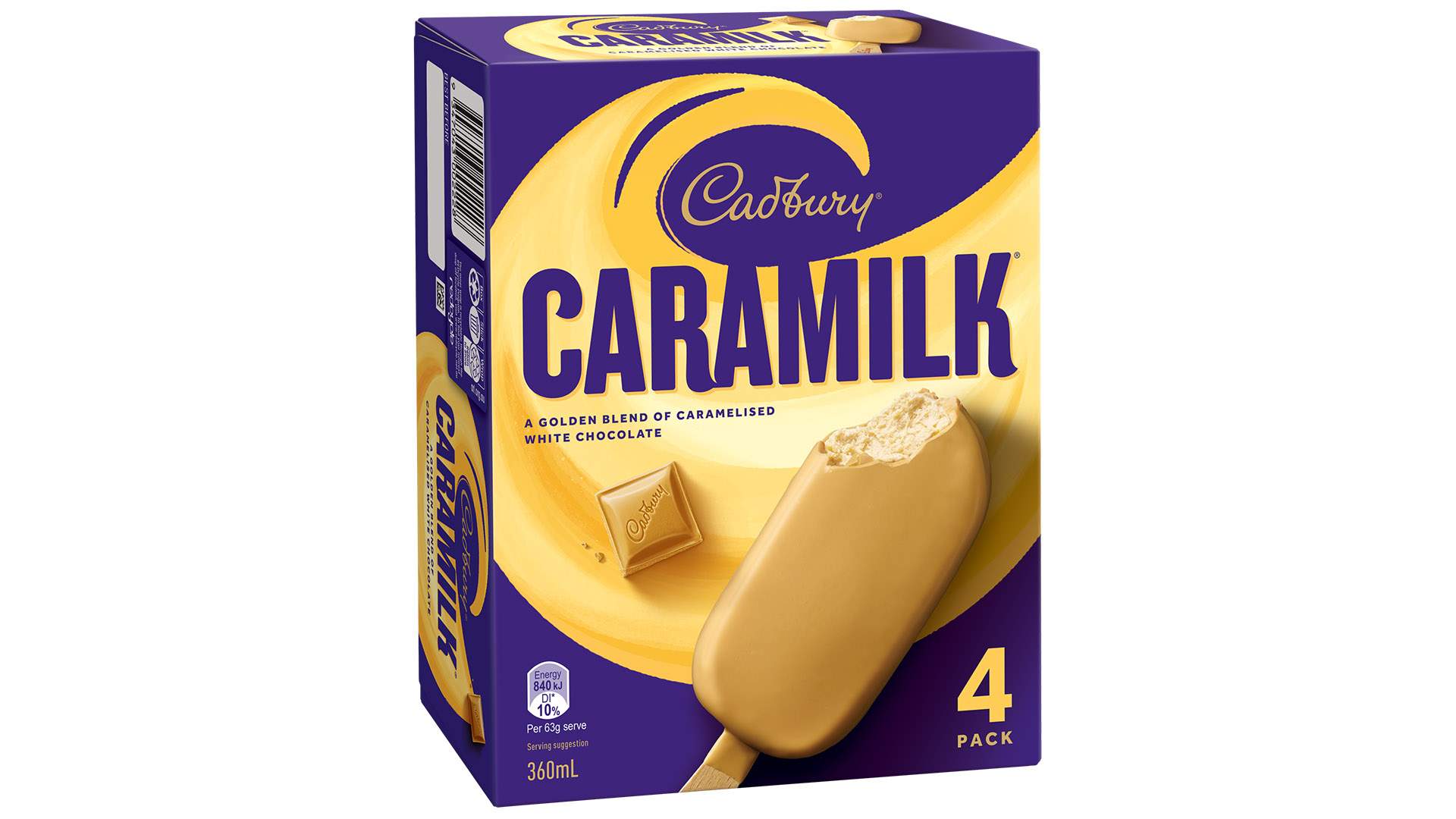 Cadbury's Caramilk ice creams are now available in supermarkets — and will set you back $4 each, or $8.50 for a four-pack.