Qantas Is Bringing Forward International Flights to Singapore, Fiji, Johannesburg and Thailand
The airline will start flying to Singapore in mid-November — and Australia could have a quarantine-free travel bubble in place with the southeast Asian city-state by then.
So many places to visit, such little time to see them all: that's about to become the kind of problem Aussies absolutely love to have. International travel from Australia is set to resume on a state-by-state basis from November, kicking off in New South Wales on Monday, November 1. And, because it's all happening faster than expected, Qantas has announced that it's speeding up some of its plans.
The Aussie airline revealed back in August that it was planning to begin flying overseas again in December this year, based on when it forecast that Australia's international borders would reopen again. Then, it advised that it was moving forward its flights from Sydney to London and Los Angeles — the former direct via Darwin — to mid-November. So, in an ever-changing space, its latest announcement is hardly surprising news. It's still thoroughly welcome by everyone already mentally packing their bags, obviously.
Overall, Qantas' Australian-based Qantas and Jetstar employees will all head back to work in early December, ahead of international travel resuming nationwide — but some flights will kick off before that. At present, just the Sydney details have been revealed, with trips to Singapore recommencing on Tuesday, November 23, four weeks earlier than initially scheduled; legs to Fiji beginning on Tuesday, December 7, just under two weeks early; and flights to Johannesburg starting on Wednesday, January 5, a huge three months before originally outlined.
Also, if you're keen to head to Thailand, flights to Phuket and Bangkok will restart on Wednesday, January 12 and Friday, January 14, respectively. That's more than two months early, and perfectly timed to kick off 2022 with a getaway.
Qantas has also announced a new route, from Sydney to Delhi via Darwin, starting Monday, December 6. It'll mark the carrier's first commercial flights between Australia and India in nearly a decade.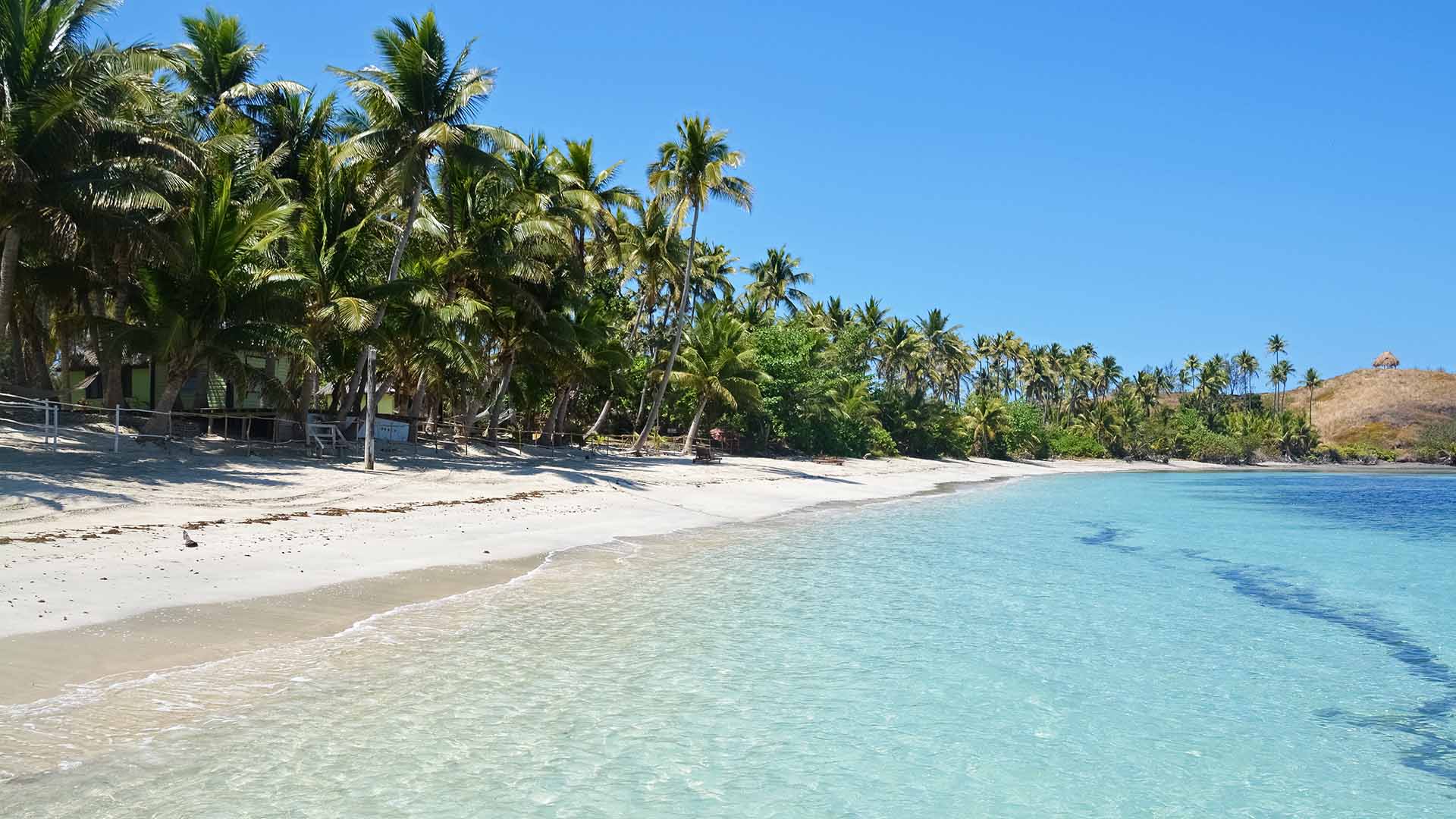 Before you go digging out your passport, it's worth remembering that different border rules apply both internationally and domestically. So, the rules at your destination — and the requirements upon coming home, depending on where you live in Australia — will vary.
One place where the conditions might soon be cemented: Singapore. At the same press conference where Qantas Group CEO Alan Joyce announced the airline's latest change of plans, Australian Prime Minister Scott Morrison also revealed that an agreement should soon be finalised regarding Aussie travel to the southeast Asian city-state.
"We are in the final stages of concluding an arrangement with the Singapore Government. I was in a position, as you know, some months ago when I met with the Prime Minister of Singapore, Prime Minister Lee in Singapore, to set up a new arrangement which will see our borders open more quickly to Singapore. We anticipate that being able to be achieved within the next week or so, as we would open up to more visa class holders coming out of the Singapore. We will see that occur," said the Prime Minister.
News of a possible quarantine-free travel bubble with Singapore was first floated back in March, and mentioned again by both Australian Prime Minister Scott Morrison has just met with his Singaporean counterpart Lee Hsien Loong in June.
For more information about Qantas' international routes or to book, visit the airline's website.