ARTS & ENTERTAINMENT
Are Smartphones Responsible For the Death of Conversation?
This photo series will make you think twice before reaching for the phone.
Our phones have a lot of uses these days. While they were once merely a means of communication, they are now a great way to fill time or catch up on current events as well as the perfect crutch in an awkward situation. Need to fill an unbearably long silence or look like you're doing something while alone at a party? Just whip out an iPhone. But all of these new uses seem to defeat the original purpose of the device. With a smartphone glued to the palm of our hand, can we still maintain any meaningful communication face-to-face?
A new photo series entitled 'The Death of Conversation' suggests not. Picturing friends, couples and dinner dates entranced with the screens of their phones but ignoring each other, these works by London photographer Babycakes Romero are all too familiar. It's something you see everyday. Don't feel too embarrassed. We're all guilty of it.
This is what inspired the photographer to create the series. "I saw that smartphones were becoming a barrier to communication in person," he told Buzzfeed. "I saw how people used it as a social prop to hide their awkwardness, to fill the silence, but as I continued to observe and document this modern phenomenon I felt that the devices were actually causing the awkwardness and the silence."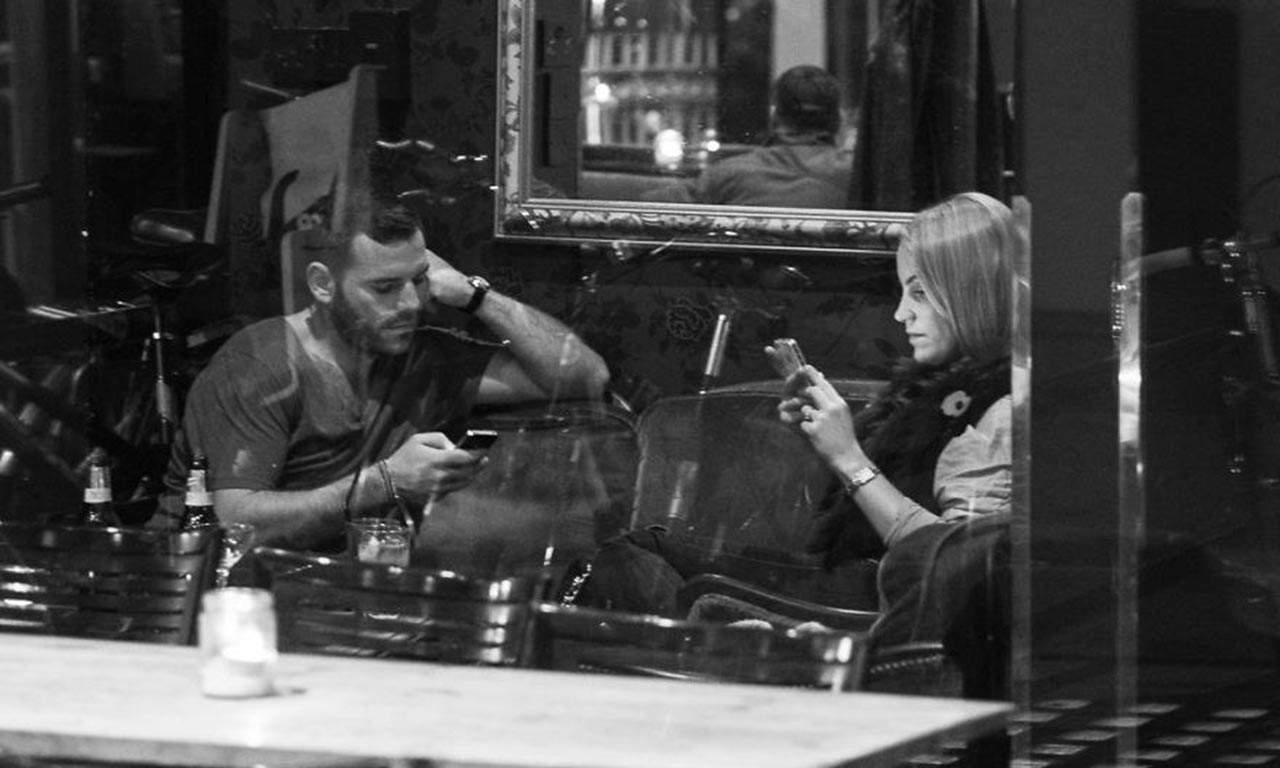 There's been a growing awareness of this problem over the past few years especially. Many musicians including the Yeah Yeah Yeahs and Prince now ask their audiences to put their phones away and "be in the moment"; some restaurants even ban their customers from taking photos of their food.
"[Using your phone] is a form of rejection and lowers the self-worth of the person superseded for a device," said the artist. "I have nothing against technology at all but I feel it is starting to affect social cohesion, and we need to know when to switch it off or we will become permanently switched off from each other."
Though this behaviour is now common all over the world, it may not be as bad as it first appears. Many theorists think this kind of criticism is unfounded. With this kind of constant digital companionship, aren't we in fact being more social than ever? It's for you to decide. But, at first glance, the evidence is pretty damning.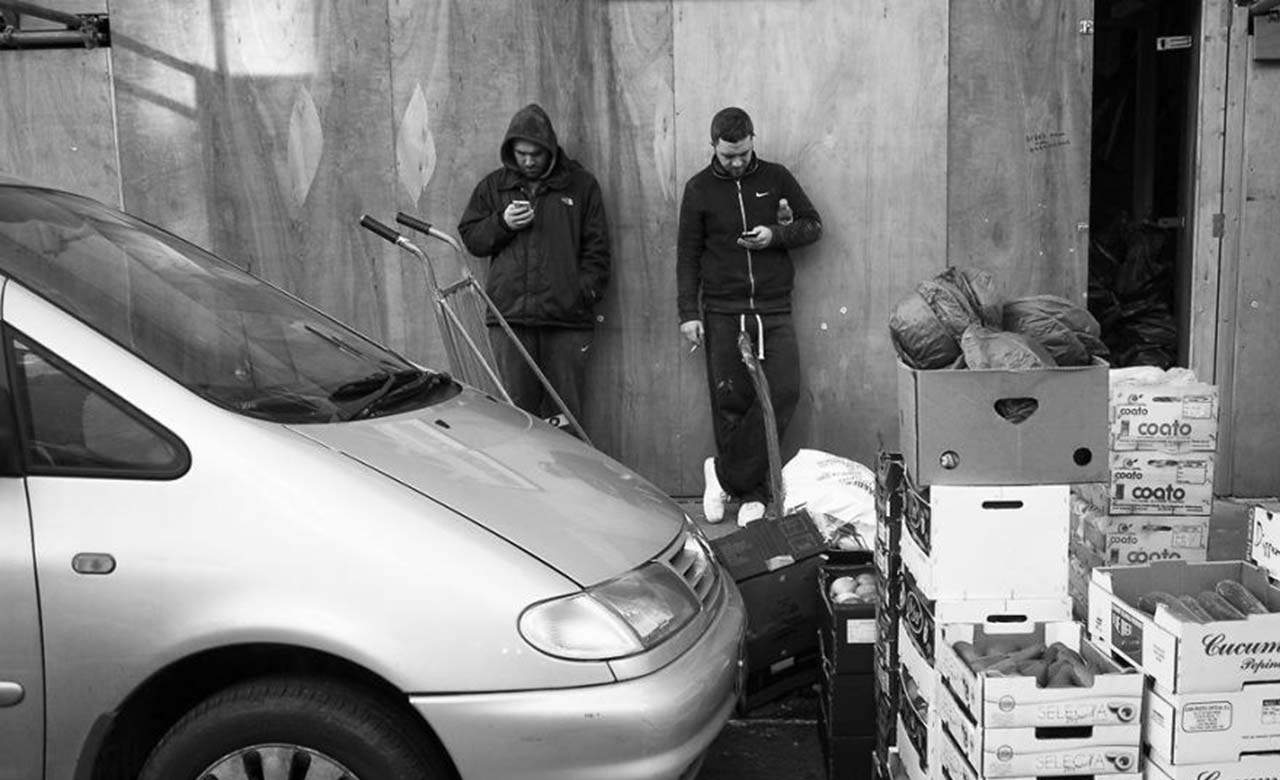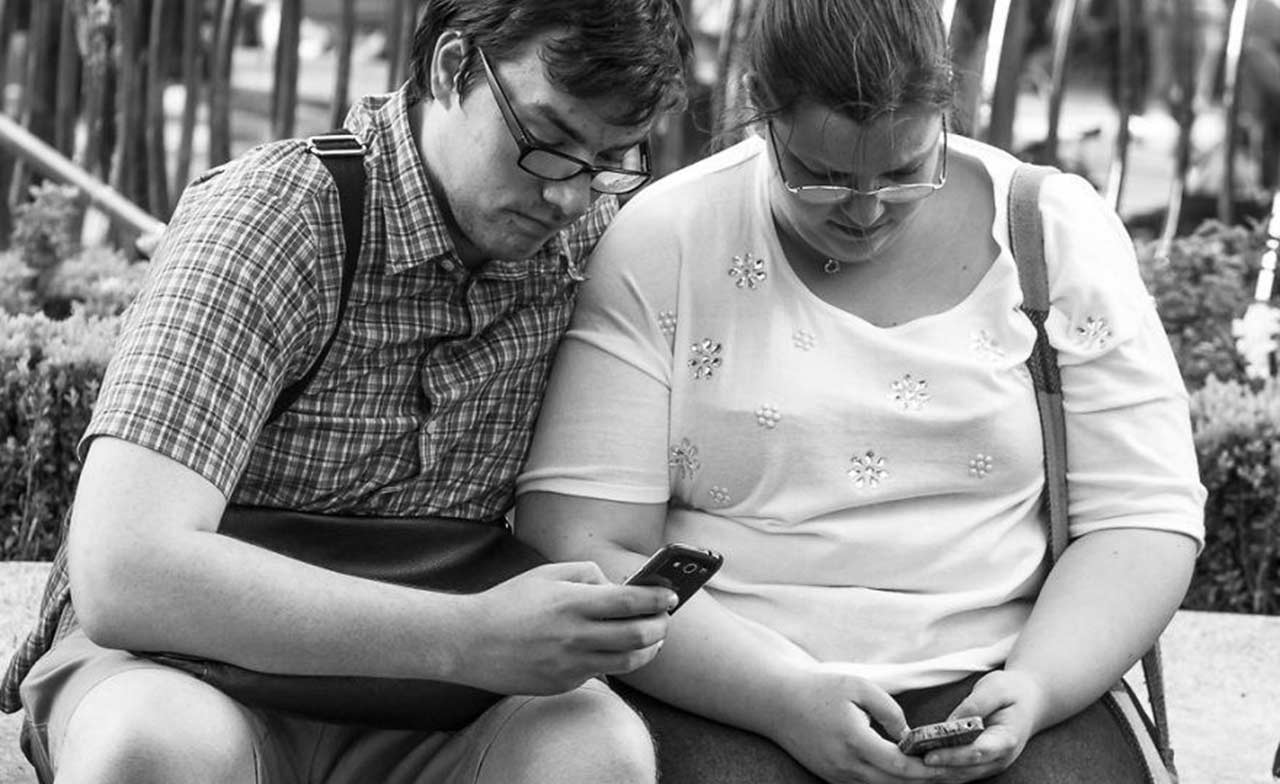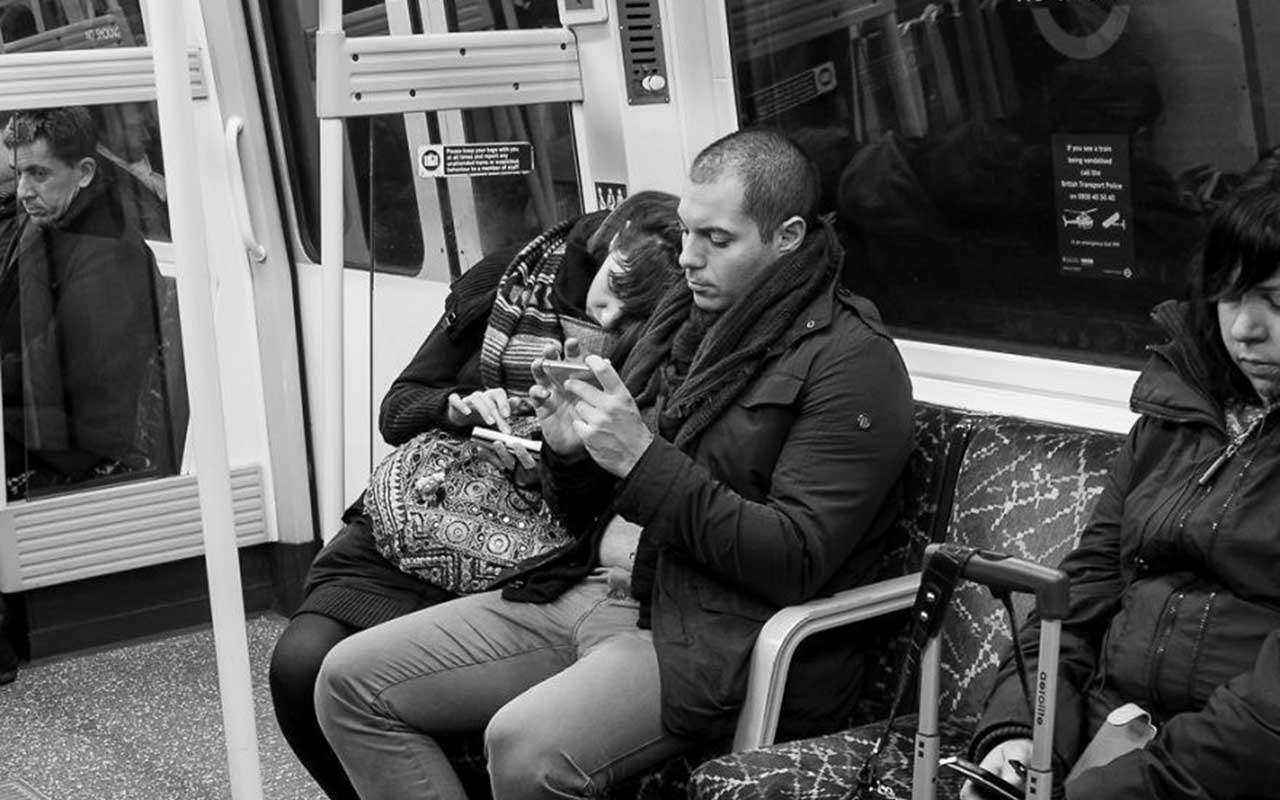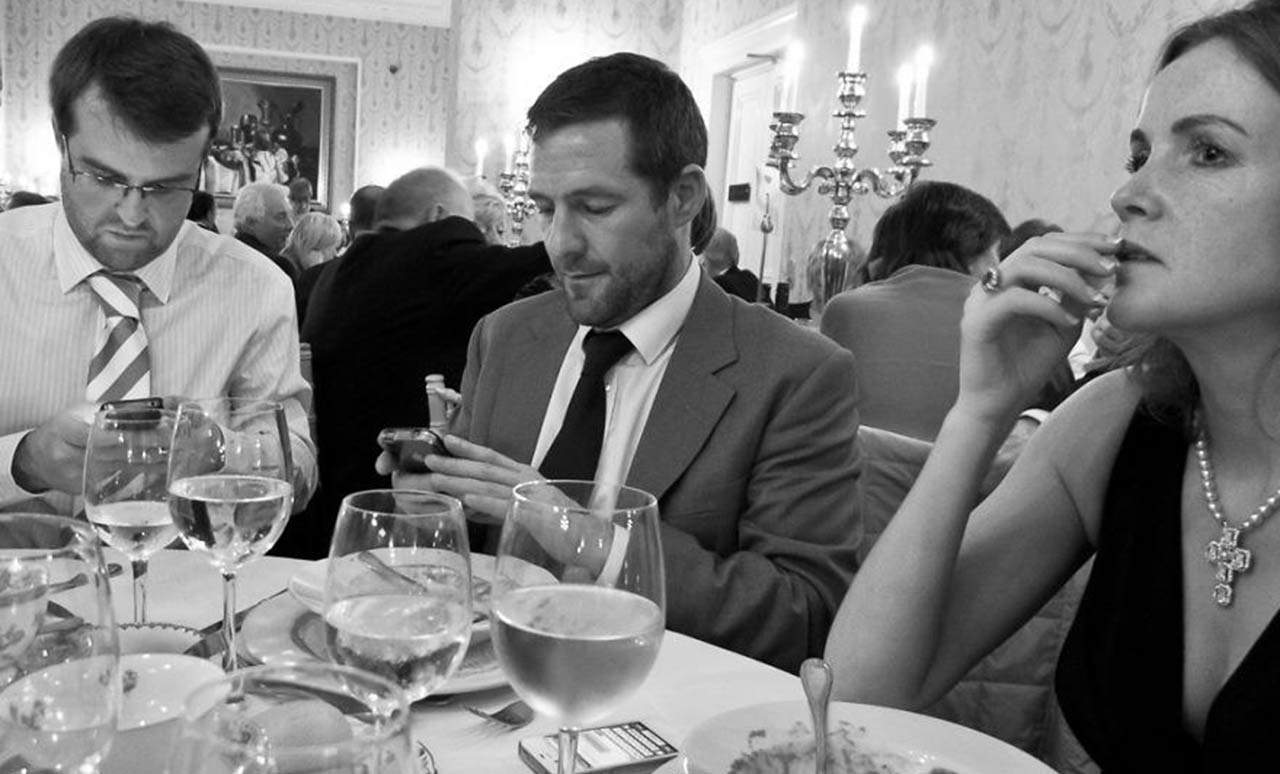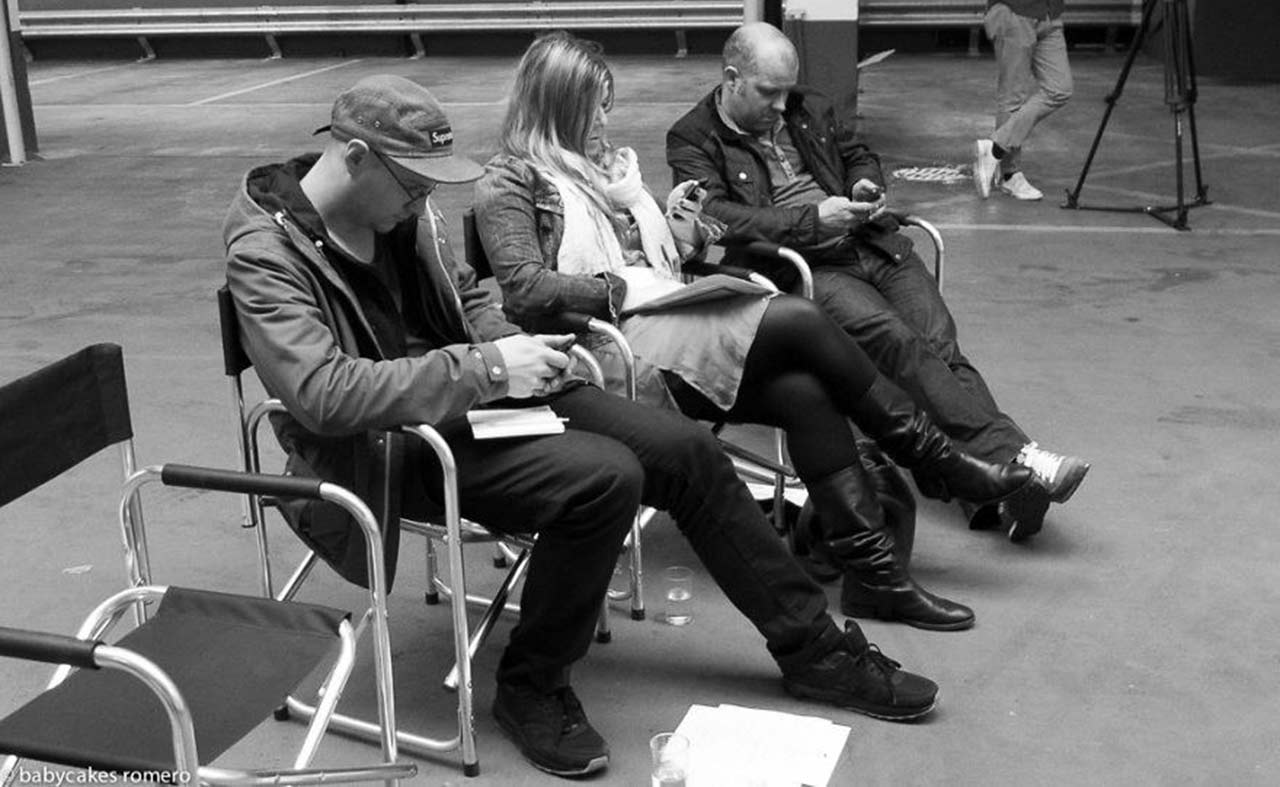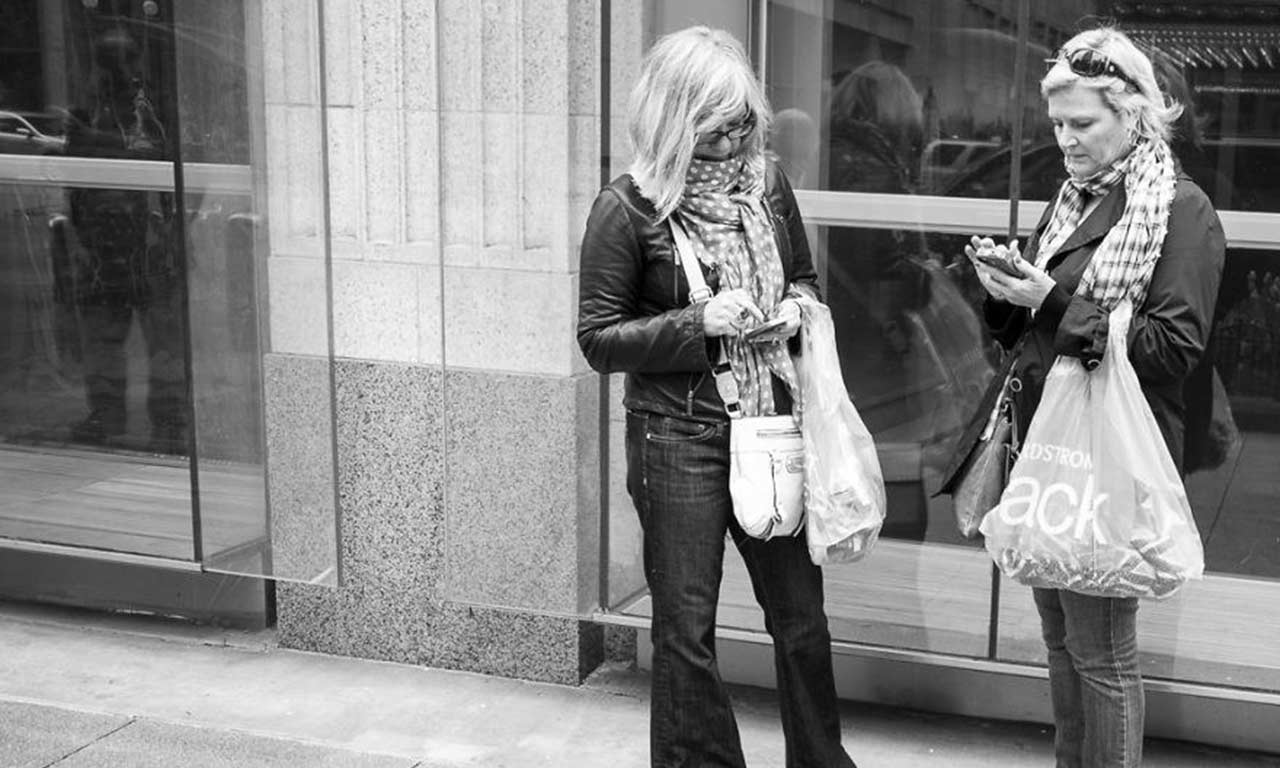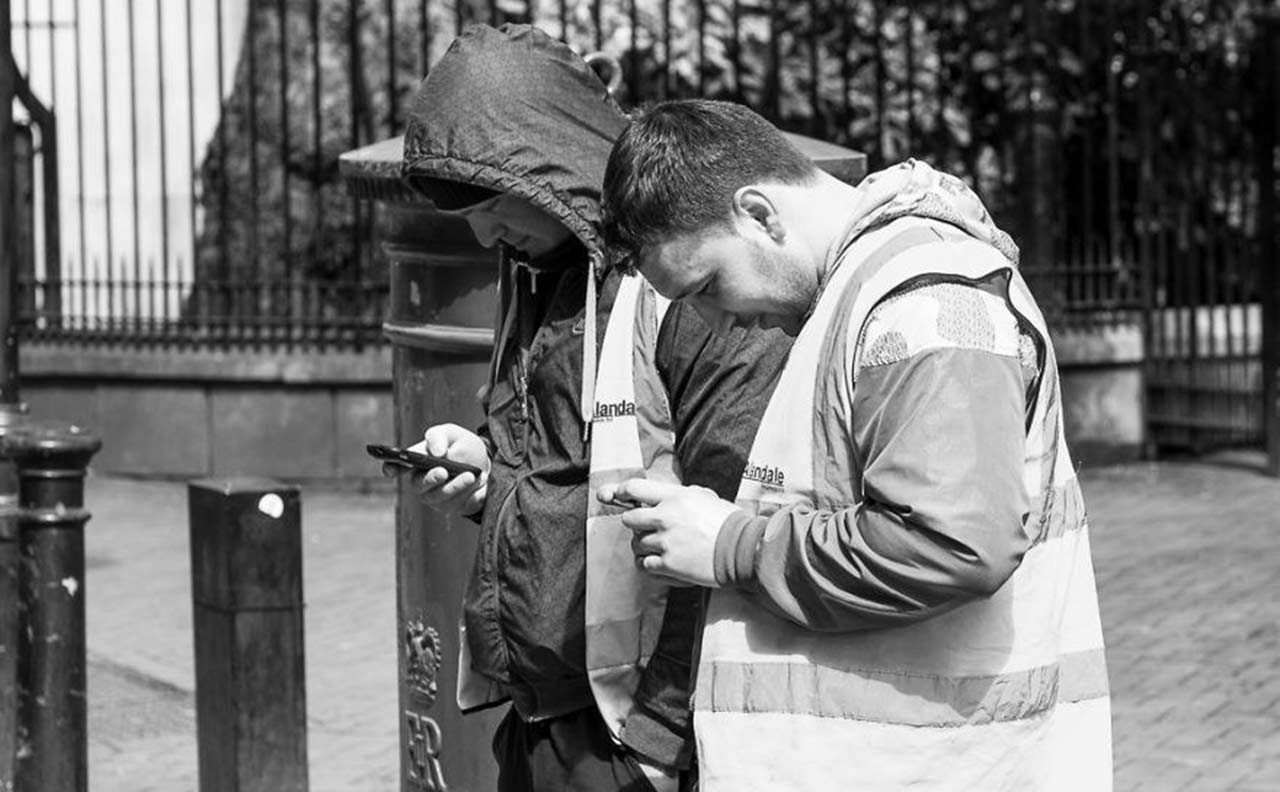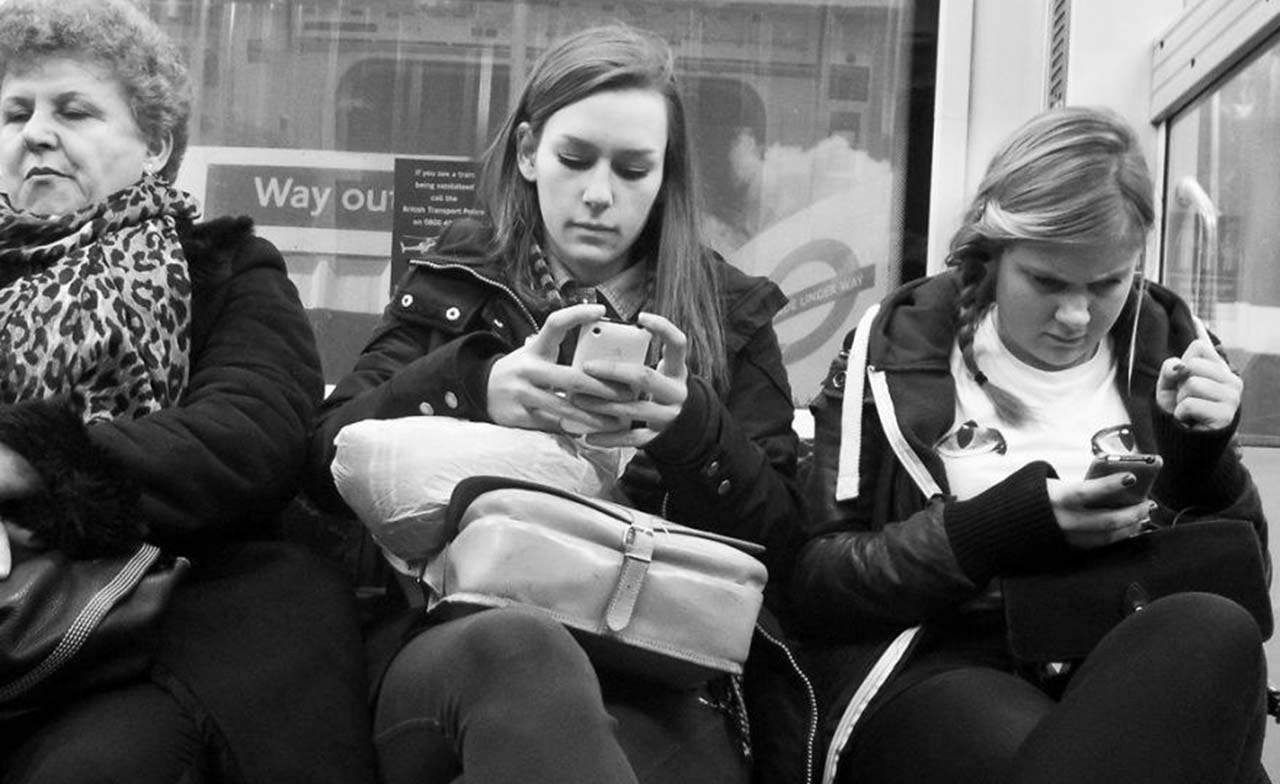 Via Buzzfeed. All photos via Babycakes Romero.
Published on October 26, 2014 by Meg Watson