FOOD & DRINK
Your Guide to Splore 2018
Strange and intriguing performances, soul nourishing workshops and an eco-friendly kaupapa — here's what to expect at the annual beachside festival.
Your Guide to Splore 2018
Strange and intriguing performances, soul nourishing workshops and an eco-friendly kaupapa — here's what to expect at the annual beachside festival.
---
Better start stitching that unnecessarily intricate sequin outfit together, Splore is back for another glorious year. Taking place in 2018 from February 23-25 at Tapapakanga Regional Park, this year's festival promises dance-heavy acts, strange and intriguing performances, soul nourishing workshops and an all-round good time.
For those who haven't yet been initiated into the very unique festival that is Splore, or those who are sitting on the fence about doing another year, take a look at the guide below with some key highlights and information about Splore 2018.
THE LINEUP
As well as allowing punters to watch acts from the comfort of their boat, or beach, Splore is known for its eclectic music policy and advocacy of creative expression. This year's lineup is no exception and rounds up a who's who of local and international entertainers.
Dizzie Rascal, the "Bonkers" and "Dance wiv Me" artist and producer, will grace Splore-goers with his presence as the headline act. Rascal began his career as a drum and bass DJ at the tender age of 14 and has since released a string of number one hit songs, been stabbed six times and won the Mercury Prize.
KAO=S is a Japanese rock band that combines traditional Japanese musical theatre (including sword dancing), traditional Japanese instruments like the three-string tsugaru shamisen with western rock and typical rock music instruments.
Spearheaded by ex-Checks songwriters, Racing "takes rock and roll and injects it with a chemical haze so potent the listener is left both pleased and punished."
The ridiculously talented Kody Nielson (The Mint Chicks, Opossum, Silicon) might have gotten kicked off the Laneway lineup for kissing a cop's gun during in 2016, but the musician has now moved onto more free loving pastures performing at this year's Splore instead.
Formed by Iain Gordon (Fat Freddy's Drop keyboardist) and Mick Finn, Kuki Koori is a band that creates a simultaneous live musical and visual performance — Iain, conjures "an electronic symphony from drumbeats, synths, compressors, filters and samples, while Mick responds with hand-drawn art projected large."
Colombian performer Jair Ramirez takes the banalities of urban life and turns them into a work of comedy and aerial performance art.
And that's just scratching the surface. See the full lineup here.

GETTING THERE
Gates open from 8am on Friday with the main stage and other entertainment starting around noon. For those keen to get a good campsite or just super keen to get out of Auckland early, you can also arrive on Thursday, if you like.
By bus: For those without cars or with a green-tinted conscious or just generally not keen to drive for a long amount of time, express bus passes are available for $10 each way. Buses leave from and return to 164 Quay Street, which is just 50 metres west of Britomart. Buses will depart at 9am and 2pm on Friday to arrive at Splore approximately 1.5 hours later and leave Splore's site on Sunday at 4pm and 6:30pm.
By boat: Yes, you can bring your boat to Splore. Just make sure everyone onboard has a festival ticket and pre-register your boat here. Also follow the Splore Yacht Club Facebook page for any important updates.
By car: Splore is big on carpooling, so if you're keen to arrive by car and want to take another person along you can connect via the Splore Carpool Facebook. You'll also want to buy your parking pass beforehand to make it cheaper. Those arriving to the site with three or more people will get a partial refund on your parking pass, loaded on to your AWOP wristband.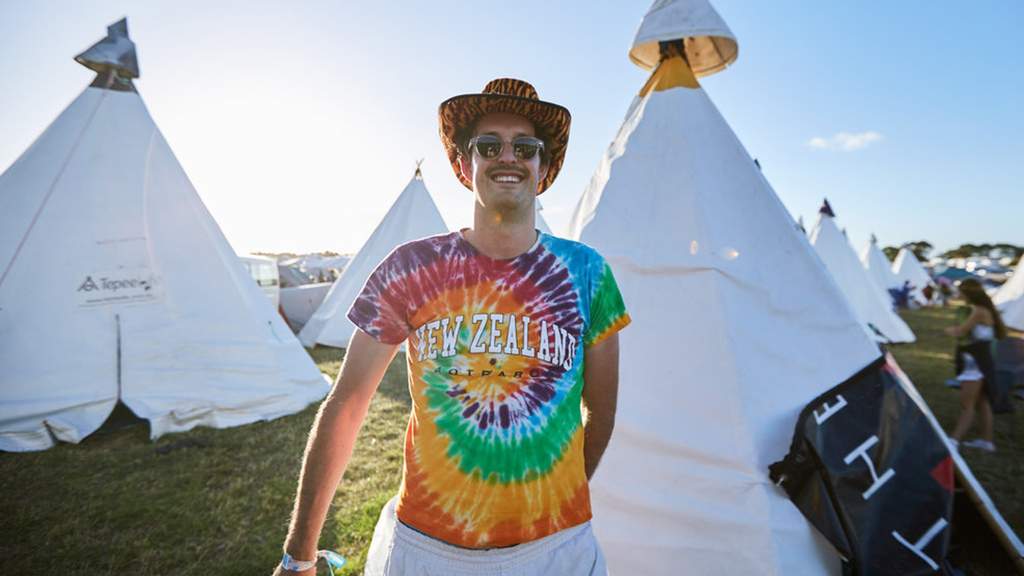 STAYING THERE
Normal camping is included in the price of your ticket and provided on a first-in, first-served basis. Don't sleep in your car — you'll just get woken up at a strange hour by a patrolling person and have to wander the campgrounds until everyone else wakes up.
While reserved camping and camper vehicles spaces have all been snagged for this year (you've got to be quick around here), a second issue is about to be released. If you're in need of a designated accesible site, just flick the organisers an email beforehand to sort it out.
For those not in the mood for snapping together tent poles, cold showers and scavenging for a good tent site, there are also fancy camping options — Wildernest glamping, which features in-tent USB phone chargers, exclusive use of the camp kitchen with fridge and barbecue, a makeup powder room, hotel slippers and hot showers for each guest; or staying in a teepee, because when do you ever get to sleep in a teepee?
You can also stay somewhere off-site and nearby, but honestly why would you?
THE DRESS UP CARNIVAL
Saturdays at Splore are a specially marked occasion for you to get into the weirdest, glitteriest get-up that you and your dusty old Bernina sewing machine can muster. Participation is obviously voluntary, but life is more fun with a glittery beard and the arsenal of puns related to your costume at your disposal, ready to be fired at unsuspecting strangers/friends-to-be.
Mystic Ritual is the theme for this year's event. The evening will reach its zenith with "the freakiest fun, the most outrageous artistes, the most incredible cabaret you may ever see." The extravaganza will be hosted by Miss Tique, a modern-day carnival freakshow queen, plus performances from Christopher Olwage, Jair and Jess Ramirez, Dynamotion, Flow Academy and The Dust Palace.
London performer Empress Stah comes armed with an outrageous 'Laser Butt-Plug' party trick that has seen her headline clubs in Ibiza. She'll arrive at Splore's Saturday night party with the boundary-breaking, perception-challenging act, plus a suspended hexagon and digital laser light show.
WELLNESS WORKSHOPS
Splore wants you to live your best life, which means free "transformational" workshops, presentations and activities all weekend, including yoga, belly laughing, nutritional tips and techniques to overcome your stress.
Experienced Natural Health practitioners are available to help you ease tension, sink into bliss and become more body/mind aware. Over the weekend you can drop into Wellness Central and nurture your soul with sound journey meditation, Ashtanga yoga, Indian head massage, somatic restoration, laughter yoga, flower essence therapy, reflexology, hypnotherapy.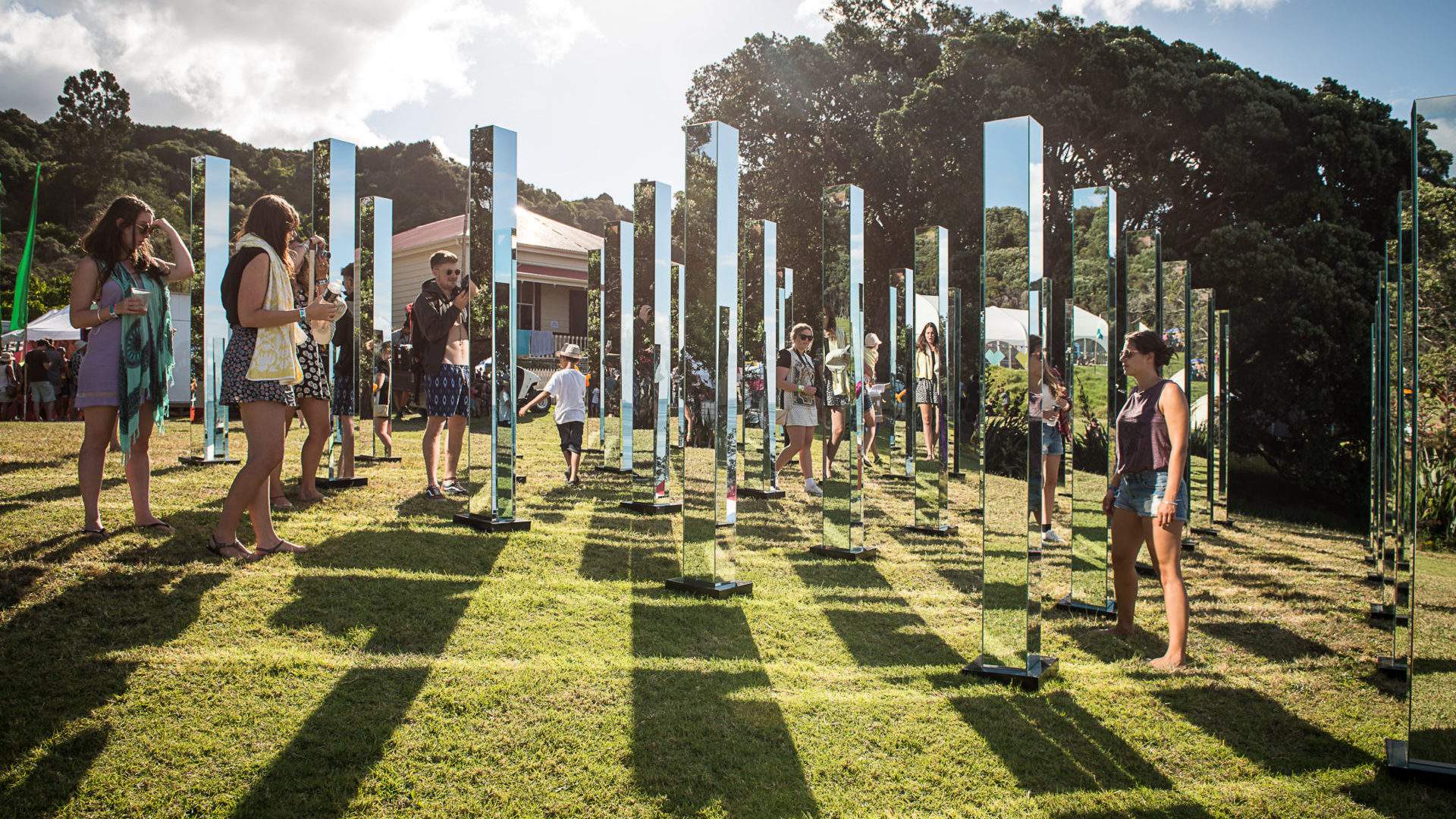 THE ART
Interactive artworks, sprawling installations and quirky sculptures are a big part of what makes Splore special. There are many secrets hiding away, waiting for you to stumble upon them as you make your way around the grounds and the winding paths of native bush. As always, there will be plenty to see in the day time, with illuminated light works adding magic to the night. In fact, there are so many discoveries to be made, it may all get a bit overwhelming.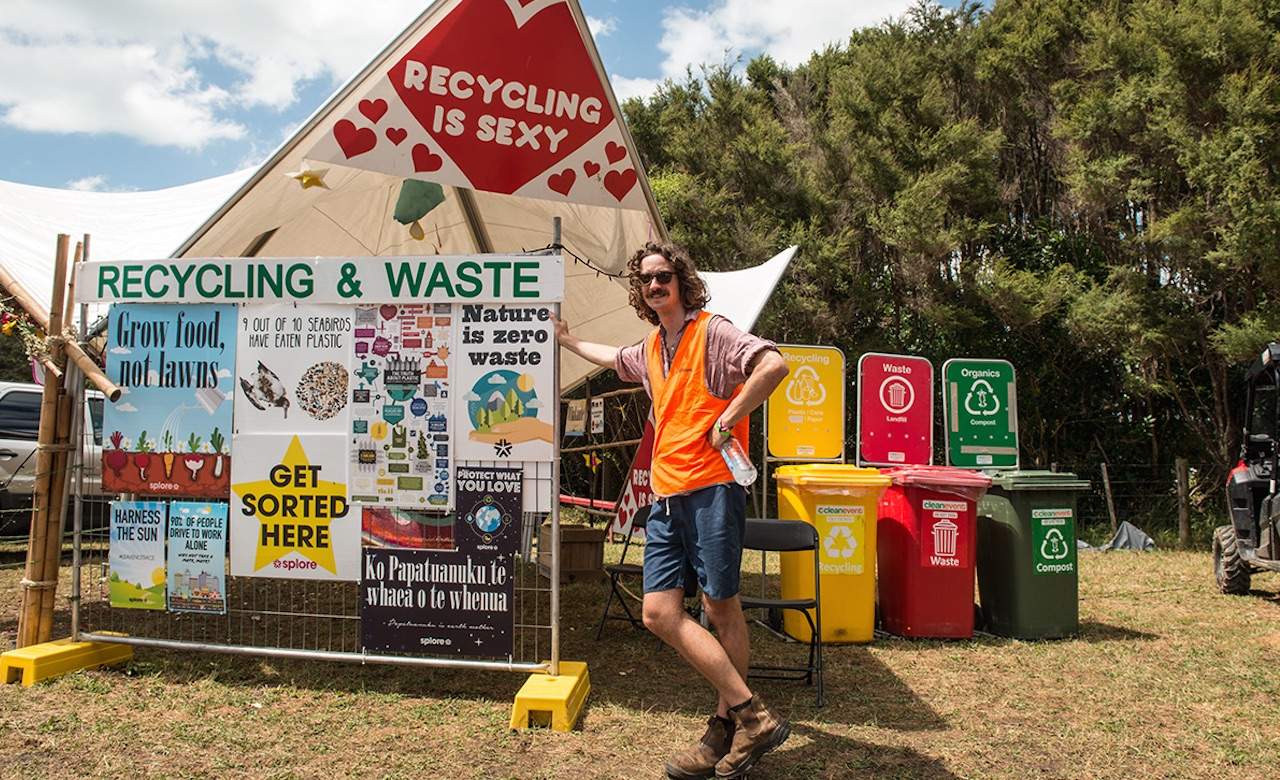 THE KAUPAPA 
The team at Splore really do care about this gorgeous piece of land we call home and sustainability is at the heart of everything they do. They are even the first festival in Aotearoa to gain international recognition for their sustainability initiatives and have 'A Green Festival Award' to prove it. 
In line with the kaupapa, don't expect to buy any single use cups or water bottles at the festival and they have a target of 85% diversion of waste to landfill so keep that in mind when packing.
If you've ever been to a festival and spent most of your time crossing your legs to avoid the much dreaded portaloos, you'll be pleased to hear that Splore has composting toilets clean enough to put your home toilet to shame.

Additional writing by Anna Tokareva and Sarah Murphy.
Published on January 24, 2018 by Laetitia Laubscher