ARTS & ENTERTAINMENT
Mystical Mirror House Appears in the Mojave Desert
Is it a mirage, a vision, a portal to another world?
Out in the California High Desert last month, people saw a mysterious apparition: a transparent log cabin named Lucid Stead, the latest installation by artist Phillip K Smith III.
At first glance the structure doesn't look real. Is it a mirage, a vision, a portal to another world? The structure's Pre-Romanesque stripes are no hallucination: Smith achieved the optical illusion of transparency by inlaying lengths of mirror between the splintery old wood planks of a 70-year-old homesteader shack in Joshua Tree national park.
When the artwork was unveiled, he was surprised by an influx over two days of 400 visitors who'd gotten word of the magical cabin. Search #lucidstead on Instagram and you'll see many photographic perspectives on what they saw. (And riddle me this: how come we can't see any trace of a photographer reflected in these images? Witchcraft.)
Like Lucy Humphrey's Horizon in this year's Sculpture by the Sea, here is an artwork that uses its surrounding environment to fill its own canvas, seamlessly melding the natural and manmade. Smith likes to make artworks that appear to breathe and move, blurring the border between geometric rigidity and the organic; he says he is attracted to the idea of "something that you cannot hold on to... That slips between your fingers."
As the day progresses, Lucid Stead's appearance changes completely, reflecting the different colours of dawn to dusk. After-hours, it takes on a new role, generating its own light rather than merely reflecting it; the windows become vivid, floating blocks of coloured LED illumination. In the pictures below you'll notice the LEDs brighten the surrounding shrubbery in an unearthly rainbow, not unlike the surrealist nighttime photography of Gregory Crewdson. These colours change, controlled by an Arduino computer system, in a continuous flow that's all part of making the viewer look twice. Smith explains: "The color of the door and window openings are set at a pace of change where one might question whether they are actually changing colors."
Check out the video below to see a before-and-after view of the shack, and to hear Lucid Stead's creator talk about his interest in the basic elements of light and change.
Images by Stephen King for Royale Projects. Story via Colossal.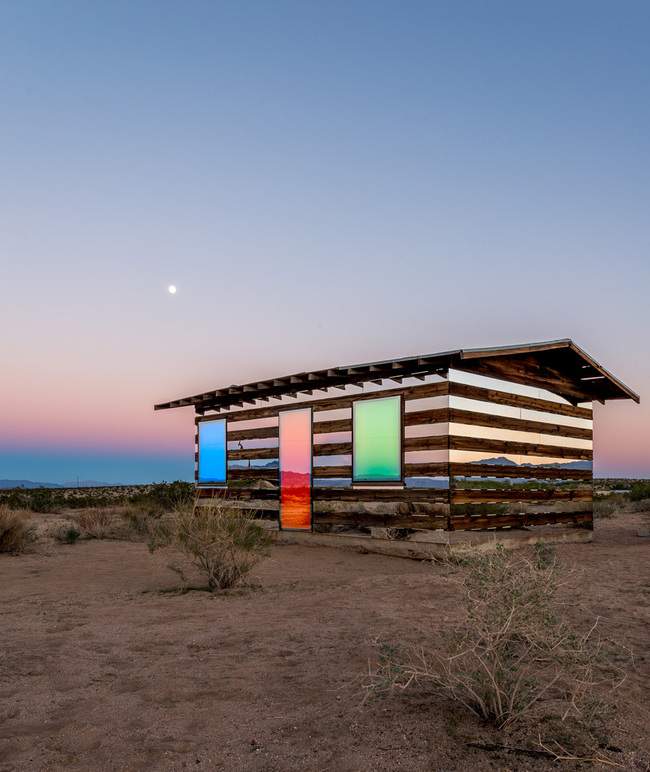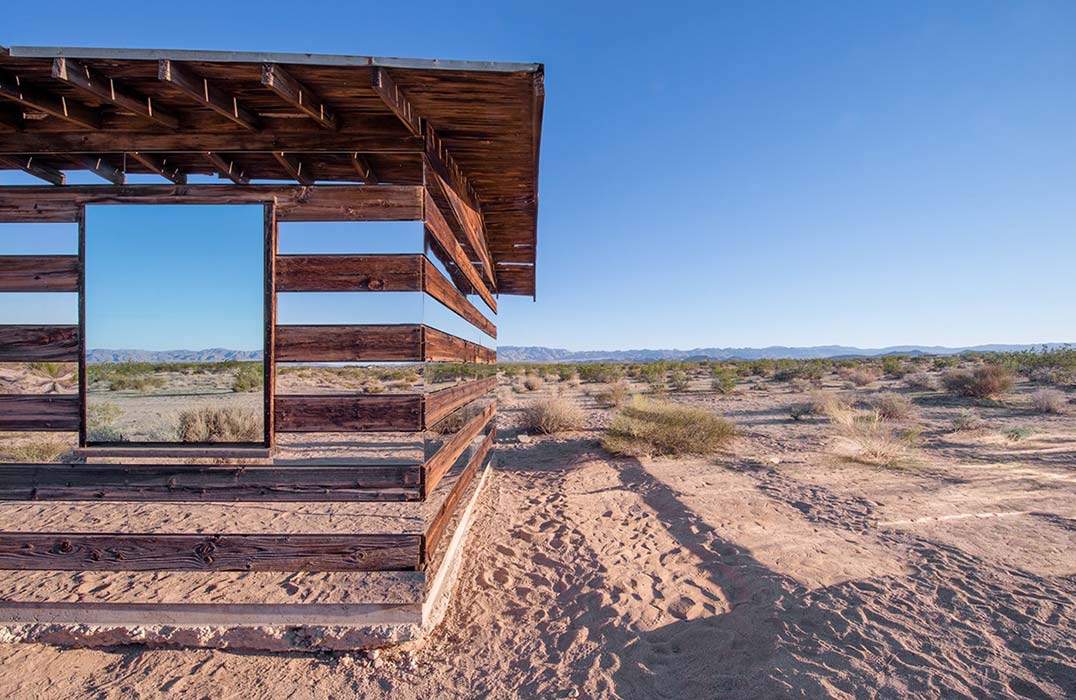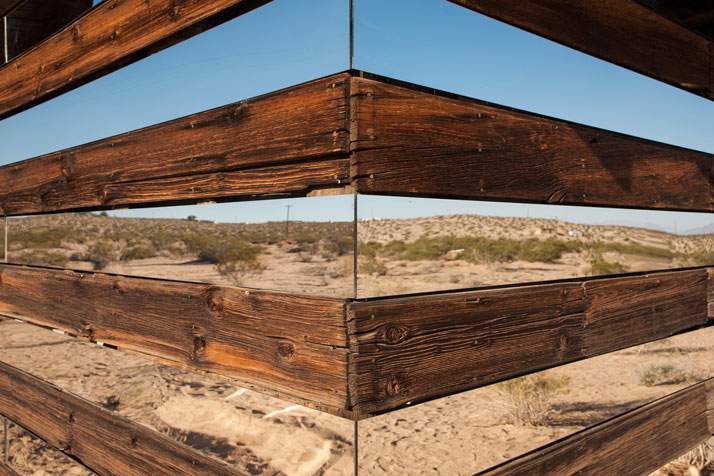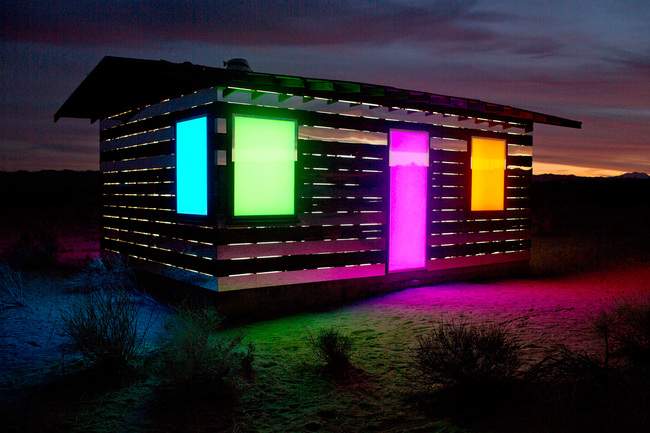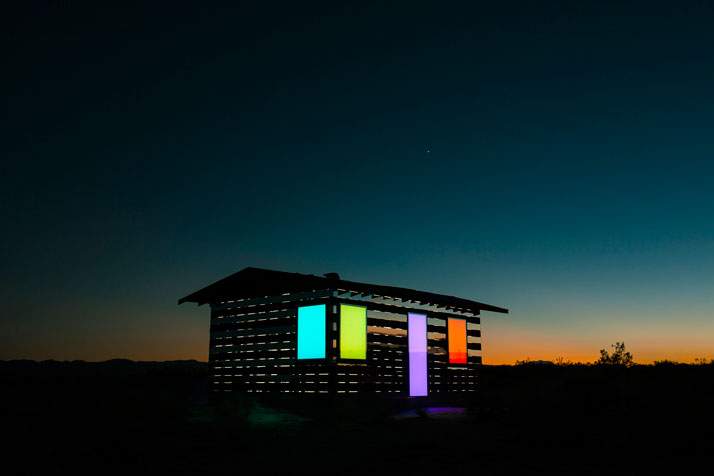 Published on November 29, 2013 by Shirin Borthwick