ARTS & ENTERTAINMENT
Six Amazing Works of Melbourne Street Art You Can No Longer See
Lou Chamberlin captures a transient art for good in her new book of photography, Street Art: Melbourne.
Street art enthusiast and fine art teacher Lou Chamberlin has spent a good part of the last decade documenting the creative work that has graced laneway walls all over Melbourne. Her latest book, Street Art: Melbourne, includes photographs of everything from stencils to yarn bombing.
The street art movement has not blossomed in Melbourne alone, of course; it has become a global phenomenon that shows no sign of slowing down. Lou believes that this positive reaction has a lot to do with the accessibility of this type of art. "It has been likened to pop art and how that was a reaction to the very intellectual and academic art that was being put in galleries," she says. "I think the same thing was happening with postmodernism, it was becoming difficult for people to understand. That's why I think street art is such a revolution; it's giving art back to the masses."
Lou also believes that the temporary nature of this art form is also very appealing to both passers-by and artists alike. "The artists do not have a sense of preciousness. Their work is expressive and serves a purpose, but when it's gone, it's gone."
Street Art:Melbourne is not Lou's first book dedicated to street art photography; she has previously released Street Art: Rio and Street Art: Valparaiso. She has recently returned from a trip to New York, where Banksy is currently working as an artist in residence, selling his stencils for $60 a pop and driving around in a livestock truck filled with wailing stuffed toy animals. "I was three blocks away when that happened!" says Lou. "I'm working on a book for New York now. I think I'll do one for Berlin soon; there are some absolutely enormous walls with the best artists working there."
Lou's favourite street art lane in Melbourne is Hosier Lane, but she also recommends that we keep our eye on Artists Lane in Windsor for some exciting new pieces. Out of the hundreds of street artists work she has snapped, she has her favourites both from the local and international scene. "I love TWOONE, I like the quirkiness of Ghostpatrol. I love Ears, he's a Sydney-based artist. Internationally I like Herakut, and Blu."
Lou says that she has noticed a change in practice and in quality of street art in Melbourne over the last eight years. "It's become more complex," she says. "I think it's become more collaborative, as there are more groups of artists working together on particular walls. And the quality has become a lot stronger, a lot better."
We had Lou tell us about six or her favourite works of Melbourne street art that no longer remain. All the photographs are from her book Street Art: Melbourne, out on November 1 through Explore Australia Publishing, RRP $39.95, and used with permission.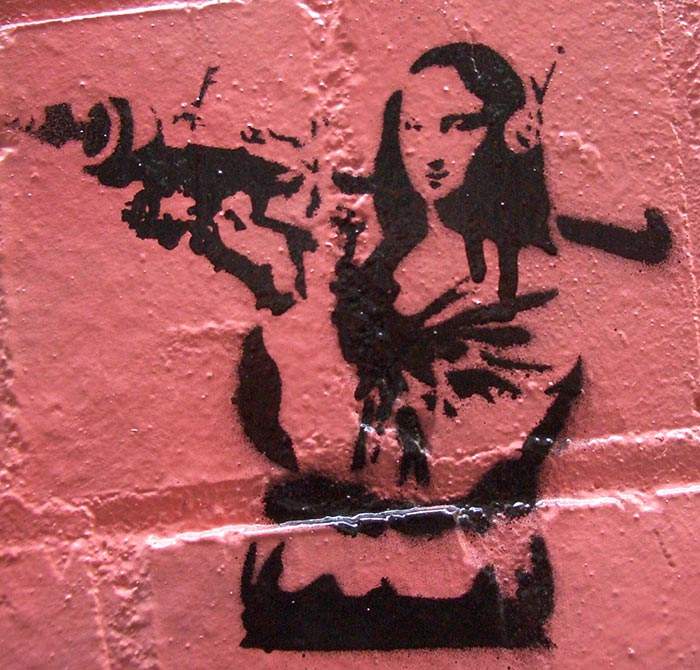 "This stencil is one of the first to pique my interest. I photographed it in Rutledge Lane in Melbourne's CBD in 2006. I was so impressed by it that I used it in a secondary school art textbook as an example of contemporary art borrowing from the past to make a social comment."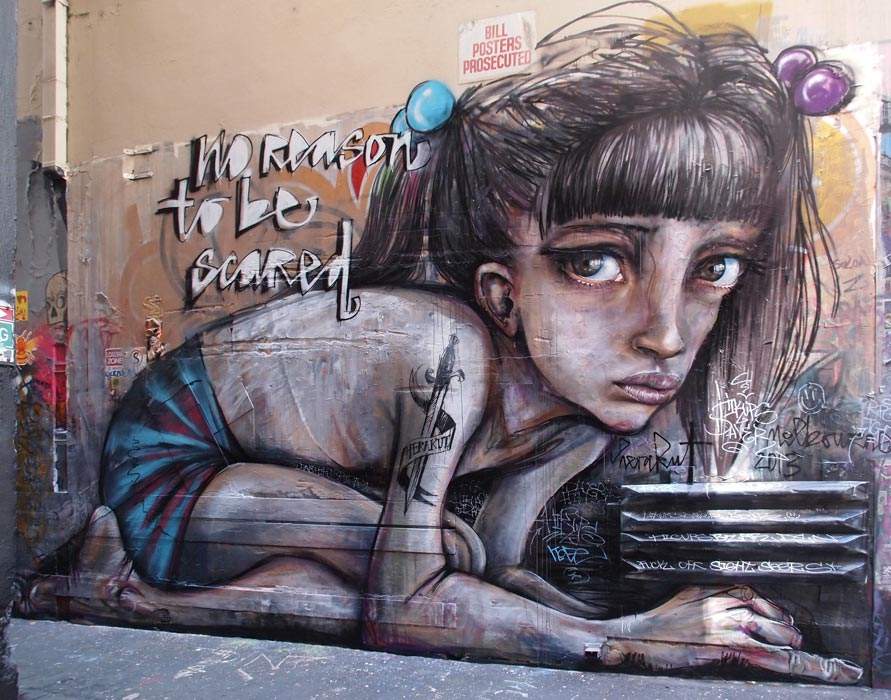 "This glorious work by German duo Herakut was painted in Union Lane in Melbourne's CBD in February this year. It has since been slowly covered by tagging so that only one eye and the top of the head remain. Herakut were in Melbourne painting an enormous wall as part of their global Giant Storybook Project."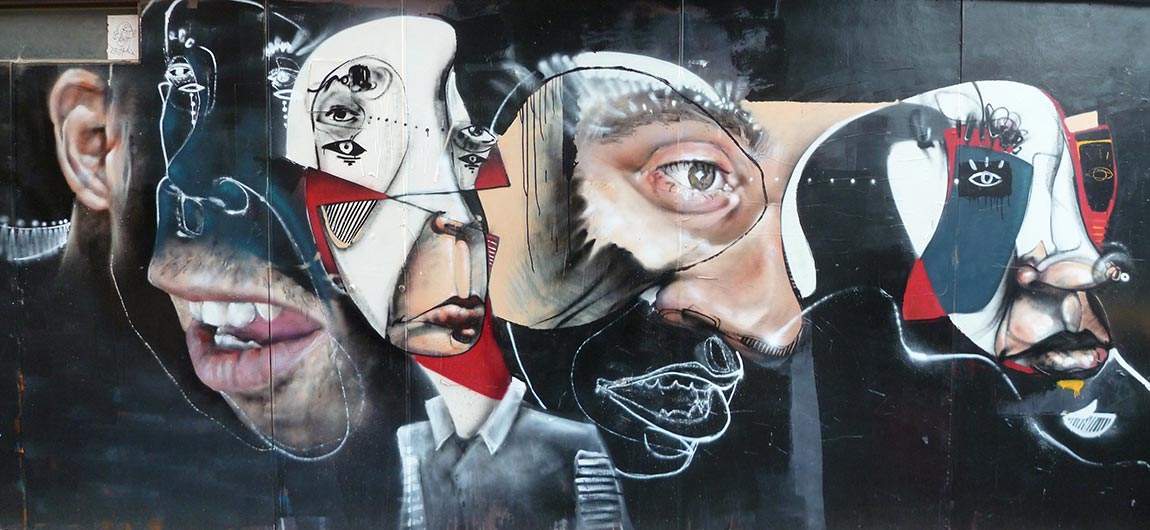 "This collaborative piece by Ears and Adnate adorned the wall of a small lane in Fitzroy for a short time. I love the way it fragments and reassembles the features of the face. It's almost a 21st-century twist on Picasso's Cubism."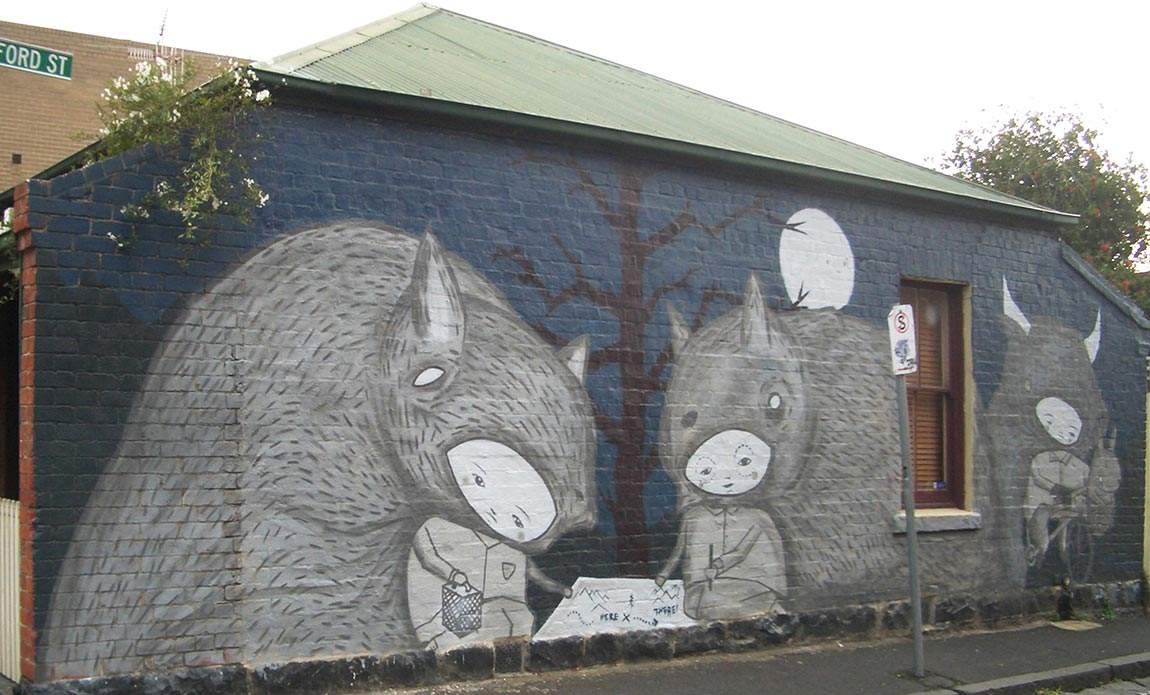 "Ghostpatrol has painted some wonderful commissioned walls in Melbourne's inner suburbs. I photographed this one in 2008. It was repainted by the same artist in 2012. It's very interesting to see how artists' styles and subject matter change over time."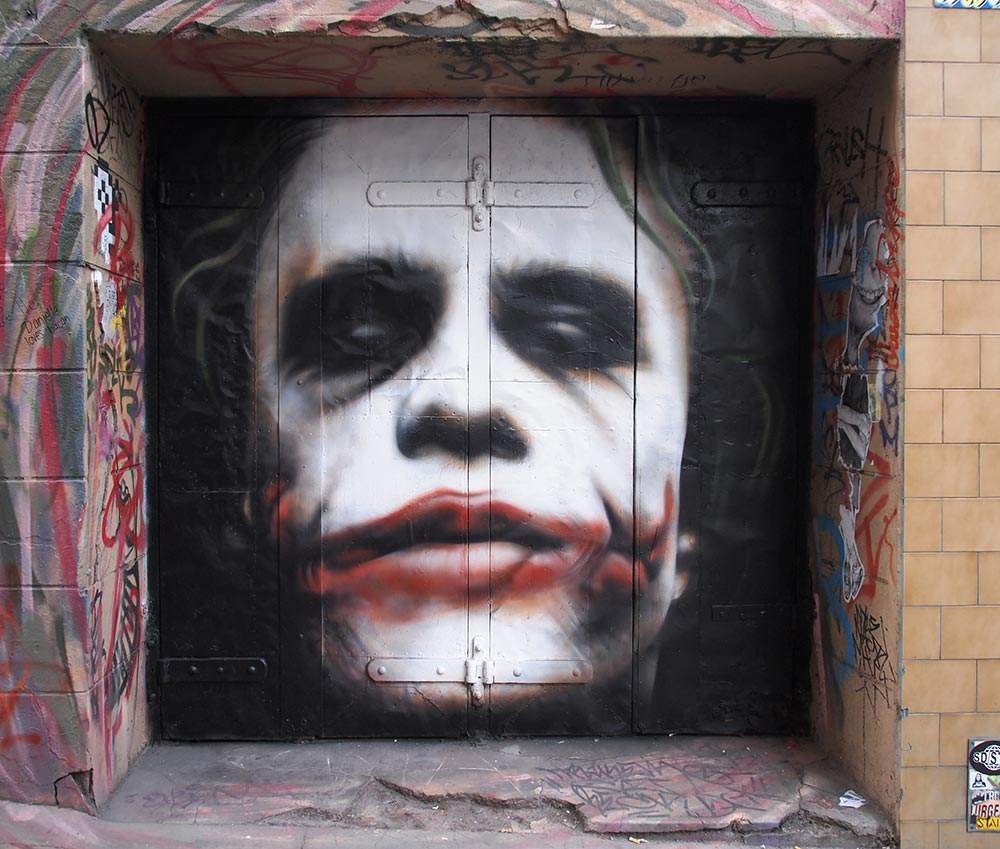 "Owen Dippie (known internationally as OD) painted this portrait of Heath Ledger as The Joker in Hosier Lane in 2012. I've just been to New York where I saw an enormous piece by OD at the fabled (and soon to be demolished) 5Pointz in Brooklyn. His photorealist style is readily recognisable."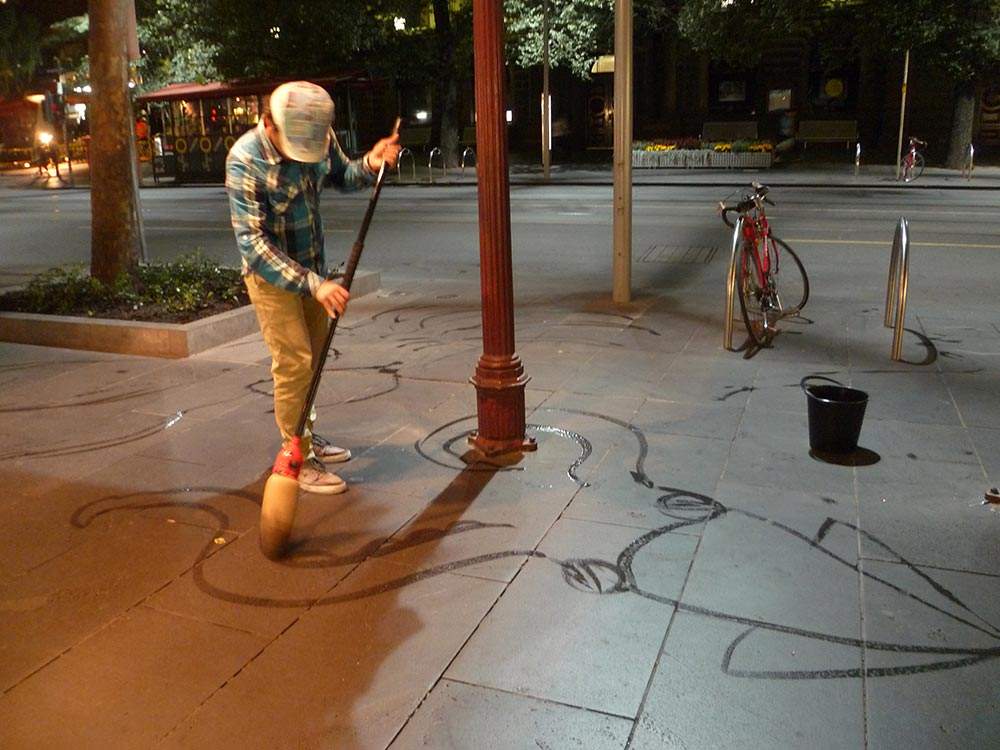 "It doesn't get much more transient than this! I was fortunate enough to be walking down Swanston Street one night when the Taiwanese artist who uses the title Splash Baron was painting in water. His animal characters lasted about 10 minutes before disappearing forever."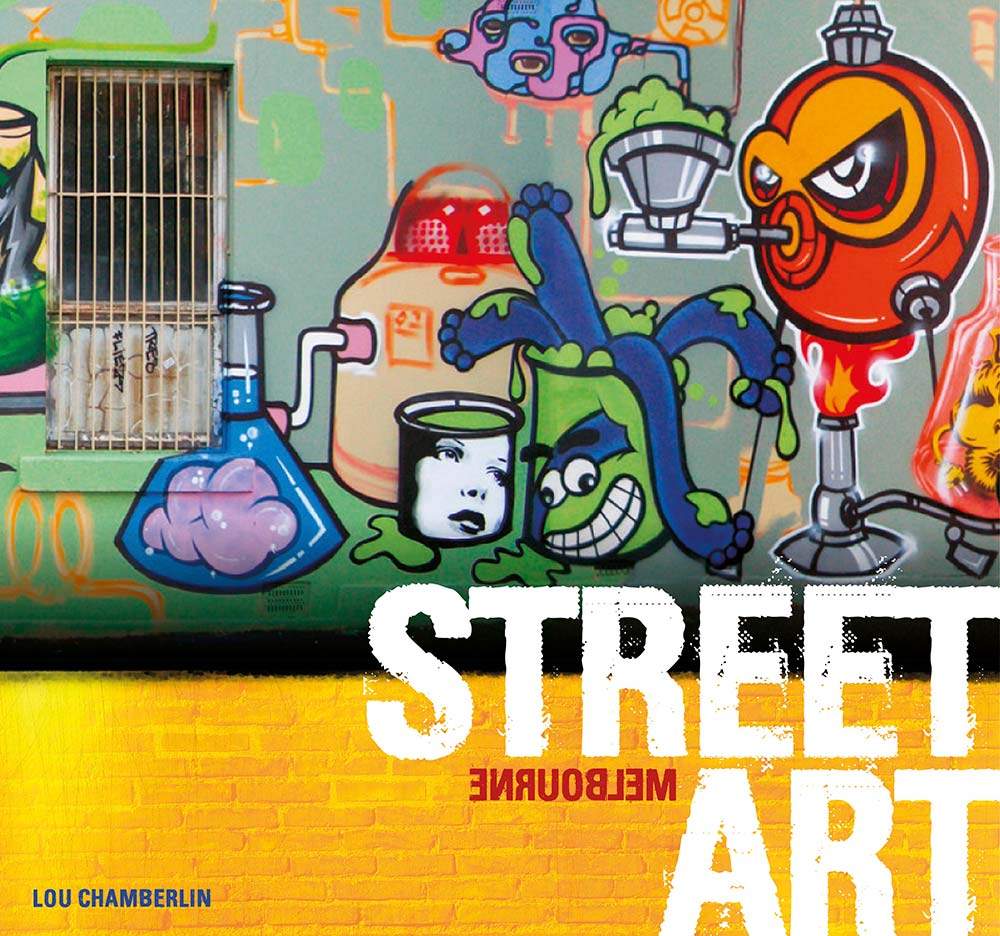 Street Art: Melbourne by Lou Chamberlin, published by Explore Australia Publishing.

Published on November 01, 2013 by Hannah Valmadre