ARTS & ENTERTAINMENT
The World's First Functional Painting Typewriter
To the delight of fetishists of redundant technology, an American artist has created a typewriter that paints.
Typewriters are probably the most-sought after and treasured piece of redundant technology in the sweeping landscape of once lame and now cool thingamajigs, including the cassette tape, the Holga camera and the record player. Typewriters are both beautifully designed and encourage a completely different, more permanent, mode of writing - one which has no 'delete' key. Ardent hipster poets, typography fetishists and Cormac McCarthy are all proponents of the humble typewriter, and with the hysterical wave of appreciation has come a range of design innovations. We've seen artists using the typewriter's punctuation keys to create art and the creation of typewriter apps for your iPhone. We've also seen some terrible, terrible poetry.
The latest innovation takes the typewriter to a whole new level. American painter Tyree Callahan has created The Chromatic Typewriter, the world's first fully-functional painting typewriter. The typewriter has been built and submitted for the 2012 West Prize Competition, an annual art prize determined by popular vote. Callahan took a lonely and unused 1937 Underwood Typewriter and replaced the letter keys with colour pads and hue labels. This means that each time a key is pressed, you don't get a letter appearing on the page but a small rectangular pixel of colour. So far the typewriter has been used to create abstract landscape works on paper.
The West Prize is still open, so if you feel like giving props to the Chromatic Typewriter you'll need to download the app to the iPhone we're assuming you have and vote there.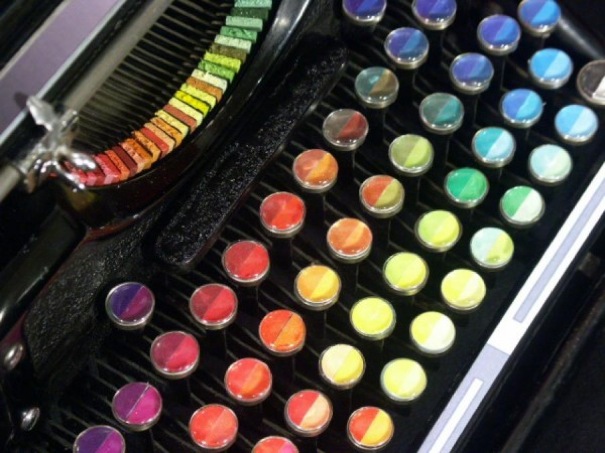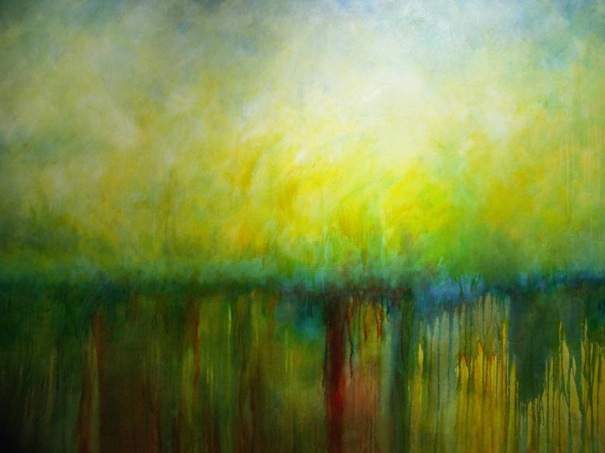 [Via PSFK]
Published on December 06, 2011 by Madeleine Watts