ARTS & ENTERTAINMENT
Your Guide to the 10th Semi-Permanent Design Conference
A creative platform spreading art and design inspiration.
The annual Semi-Permanent conference is almost upon us and it's about time we got excited because this year marks the weekend-long event's tenth time in Auckland - and what a weekend it's set to be. For those who don't know, Semi-Permanent brings together speaker presentations from gifted NZ and international creatives, alongside workshops, exhibitions, and parties to celebrate the collective art and design world.
To label it as a conference is kind of selling it short because it's really more of a festival. The team describes the atmosphere over the weekend as a feeling of inspiration and energy with a sense of shared views and ideas. It's this kind of energy that has people walking away simply fizzing and it's the reason why it's grown so much from it's humble Sydney beginnings in 2003. With speakers from George Lucas' visual effects agency through to live art installations by the likes of Obey and Banksy at past events, Semi-Permanent is something you really shouldn't miss.
Scroll on down to see just some of the many speakers we're looking forward to, the side-shows we'll be at, and keep checking back in with us to see what else is going on over the weekend.

It's difficult trying to describe Manbe's style of art and design because of the diverse range of mediums he uses to communicate them. Having studied at the department of Mathematics, Faculty of Science and Technology at the Tokyo University of Science, his approach blends music, visual stimulation and technology together. His digital art projects have led him to turn people's faces into electric drum machines - something he will in fact be performing at the opening of the weekend. As a programmer, designer, DJ, VJ, and composer, Manabe explores how the human body interacts with technology in a holistic way.
See his latest project Nike Music Shoe here.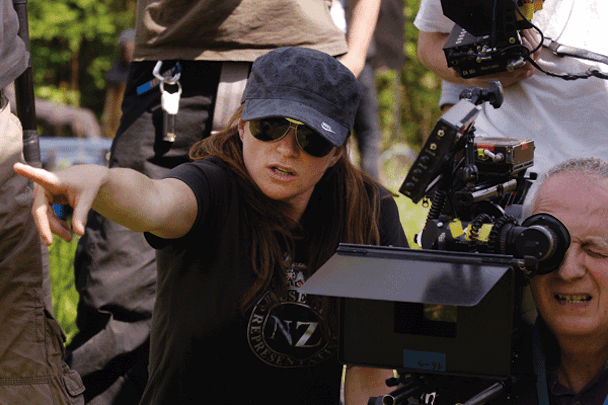 Best known for directing Whale Rider, Caro has worked on a handful of feature films with some big names. Her 2005 film, North Country, featured Charlize Theron, Michelle Monaghan and Woody Harrelson. Her latest film McFarland, starring Kevin Costner, and is set for release in November this year. As an internationally successful Kiwi director, writer, and producer who has made her mark, she is sure to be a riveting  speaker.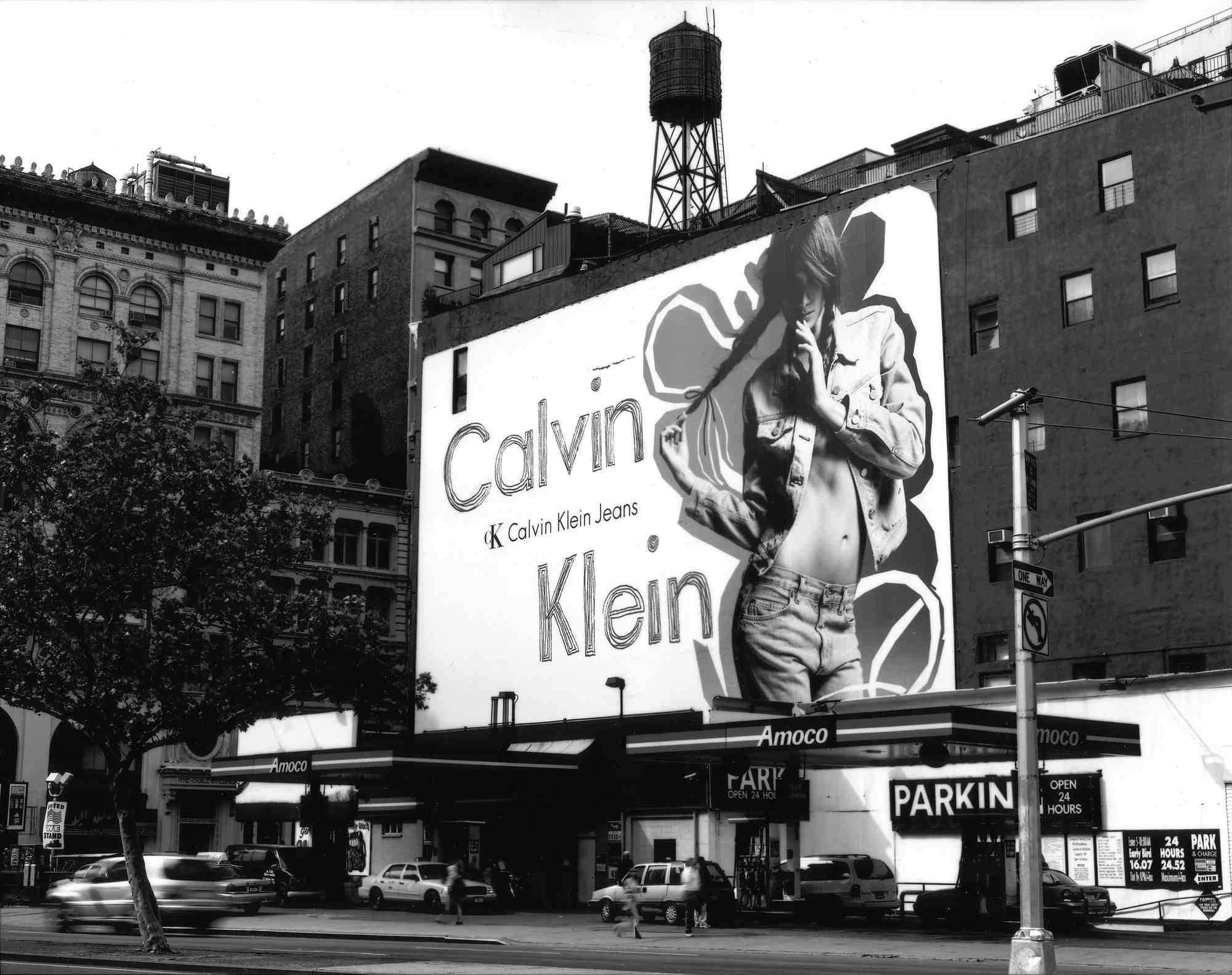 After meeting in art school in Paris, Michael Amzalag & Mathias Augustyniak went on to create their design partnership, M/M in 1992. Their art directions and collaborations have been partnered with some huge names over the years, including: Bjork, Madonna, Kanye West, Jil Sander, and Calvin Klein, to name but a few. For two years they served as the art directors for French Vogue and will be instrumental in the upcoming campaigns for Givenchy and Stella McCartney. With those credentials only scraping the surface of their collective works they are a pairing guaranteed to amaze.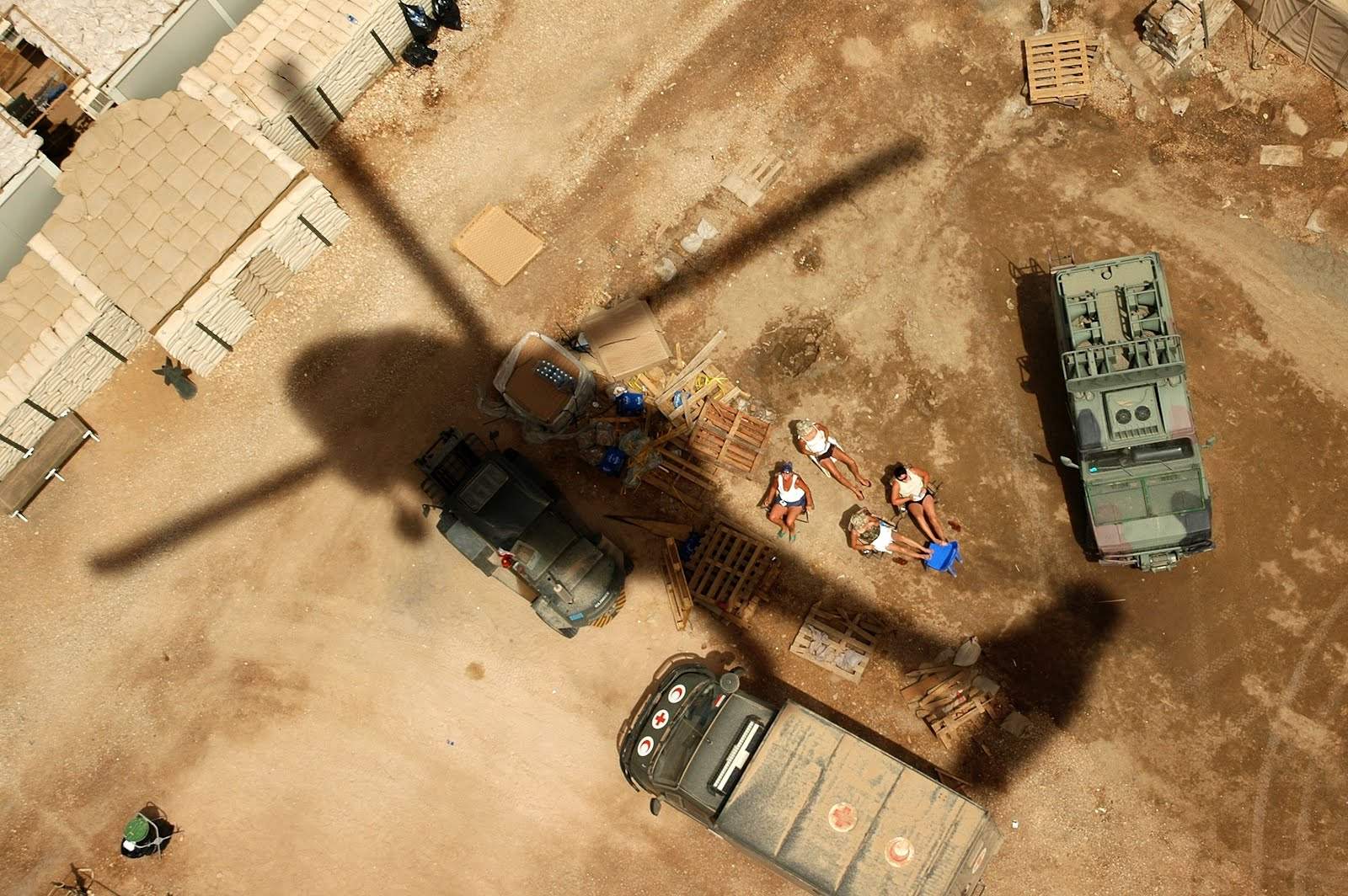 Hailing from Melbourne, the incredibly talented photographer Ashley Gilbertson is immediately distinguished from his contemporaries by his work capturing the Iraq and Afghanistan wars. The work he produced from 2002 to 2008 focused not only on the conflict but the effects of the wars on both families and veterans. Not only has he won critical acclaim and awards for his work, but his first book titled Whiskey Tango Foxtrot was a best seller that reached the top 100 on Amazon. In addition to this he works for The New York Times and Time Magazine whilst undertaking projects for his artists collective VII.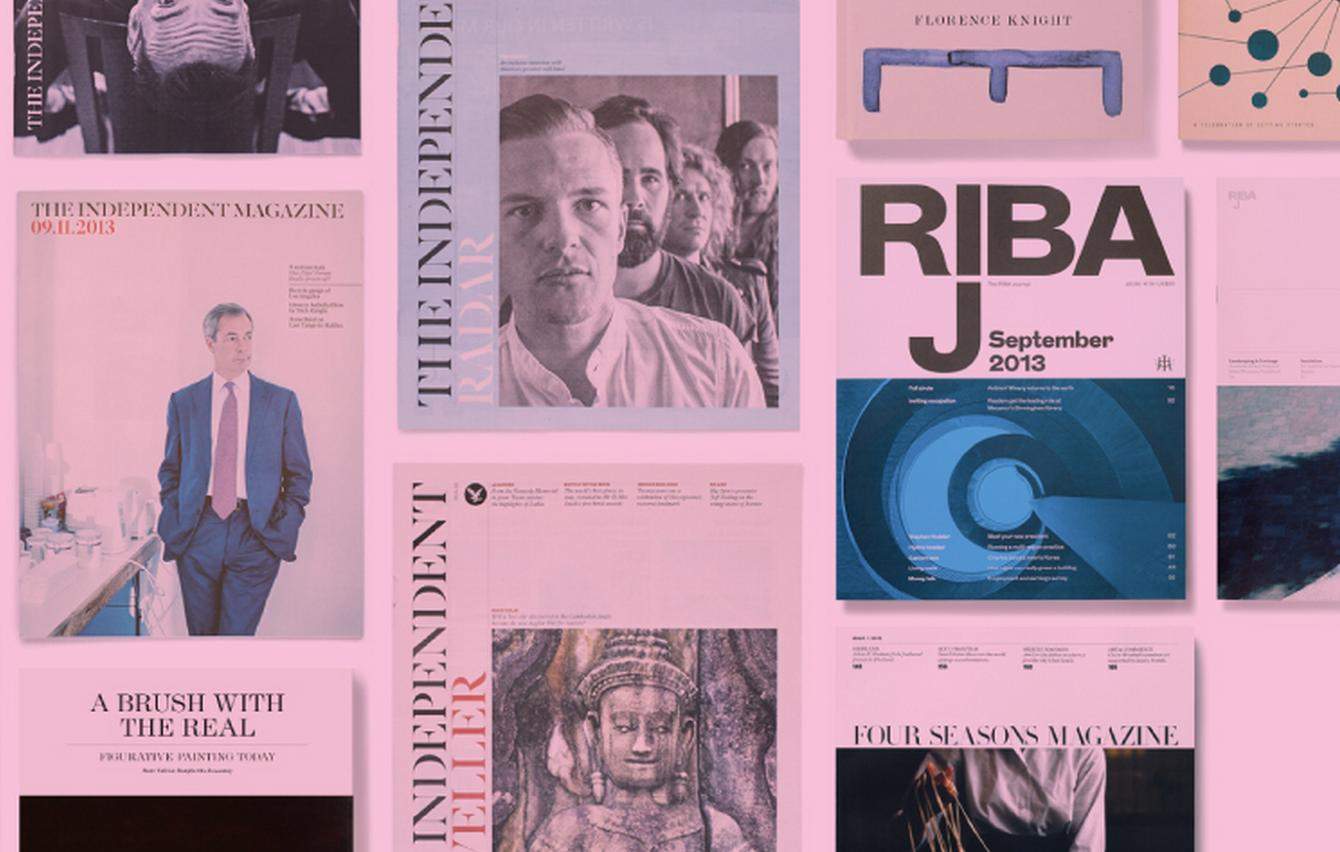 Editorial design guru Matt Willey is a graphic designer and creative director from London. He graduated from Central Saint Martins (AKA University of the Arts London) in 1997 and has gone on to become a prolific creative and designer for a number of editorials. His work includes art direction for magazines such as Elephant, Plastique, MAP and FUTU, and he is jack-of-all-trades at the London-based men's magazine Port, as co-founder, creative director, cover designer and art director. Other credits include redesigning The New York Times, The Independent and the Four Seasons magazine. Be sure to get along to his talk as its one you do not want to miss.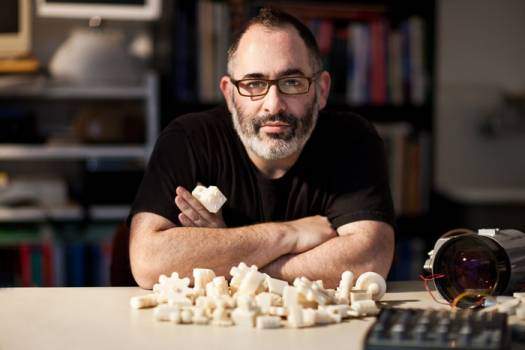 New media artist, composer, performer, engineer and educator, Golan Levin creates interactive artifacts and experiences. The MIT graduate is a two-time TED speaker and was labelled one of 50 designers that are "Shaping the Future" by Fast Company magazine in 2012. His investigation of the intersection between machine code and visual culture has been exhibited in Europe, America and Asia and aims to combine the whimsical, the provocative and the sublime.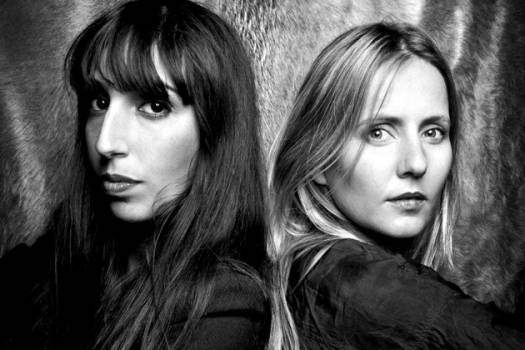 Annelie Augustin and Odely Teboul combine their genius to produce cutting edge tailoring that celebrates poetry and gravity. Augustin's talent with subtle, minimalistic shapes and Teboul's chaotic exaggeration of nostalgia clash and compliment each other to rediscover femininity. Their original 2009 collection "cadaver ezquis" claimed three awards in France and Germany and prompted the duo to produce a haute couture label. Since then, they have won the Dorchester Collection Fashion Prize in 2012, and their newest collection embodying surrealist, avant-garde femininity puts them in good standing to win again.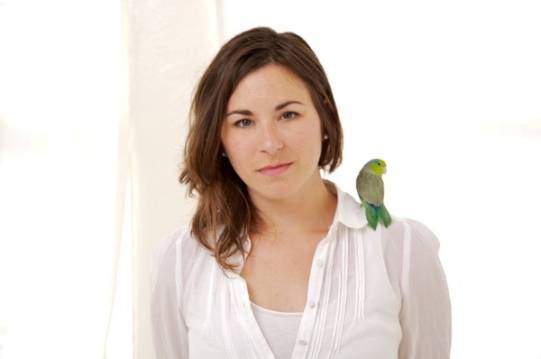 Tiffany Bozic presents her personal vision of life's struggles and triumphs in her paintings and sketches. Her choice of subject matter reflects her extensive research living with and observing the intricacies of nature. Her artwork is created through a complex process of layering watered down acrylic on maple wood and has been exhibited across the country, as well as at international events. Bozic's self-taught art "From the Depths" was featured on the floor of the California Academy of Sciences museum,  and her large scale paintings have been widely accredited.

Leading teams of engineers and architects to construct original artwork, working with multimedia artists from all over the globe to create citywide canvases and creating interactive environments, Mike Mizrahi is all about executing creative ideas and producing magic. The director of Inside Out Productions kicked off the business in 1995 and has since worked with BMW, Sky TV and Saatchi and Saatchi presenting events that aim to communicate with audiences through visual storytelling using complex technology.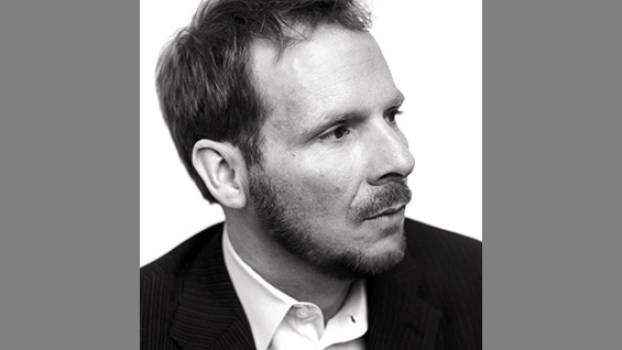 A designer who has evolved a hybrid design practice that transcends from page to screen to narrative environments, Abbott Miller has acted as an editor, writer and curator in his creative projects. His interest in the history and theory of art, as well as architecture, fashion and performance inspire his work as a designer. He has been a partner of Pentagram since 1999 and is responsible for the signage for the Modern Wing of the Art Institute of Chicago, the Harley Davidson Museum. He collaborated with the likes of Yoko Ono and Nam June Paik to create numerous distinctive books, and edited and directed the award-winning arts publication 2wice.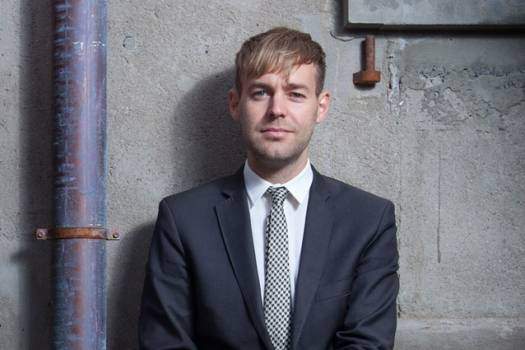 Nat and Pip Cheshire's special project studio is located in Auckland, but operates across the country, and is responsible for a number of international ventures. From graphics to light fittings to cocktail bars to entire retreats. Nat has also contributed to the new Britomart and the City Works Depot project. His desire for difference as opposed to perfection comes through in his creative work, which he attacks with the intent of developing Auckland into a unique and lively new city.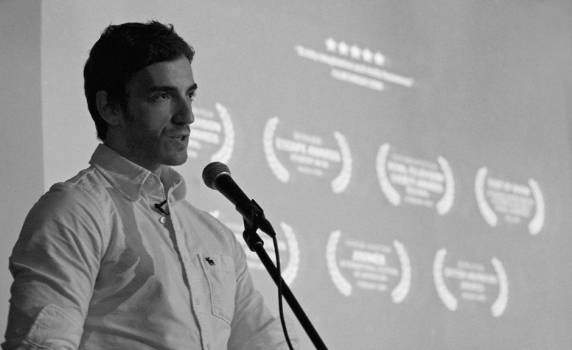 The creative director of global ideas and innovate agency AKQA, Ian Wharton, lasso wrote Spark for the Fire: How Youthful THinking Unlocks Creativity. He led the creative behind Apple Design award-winning apps for Jamie Oliver as well as other top-grossing apps for Apple products, adding up to over ten million downloads in total. His short animated film Solar earned him a Royal Television Society Award, and soon after Ian joined The Mill, a visual effects company, as art director. Since, he has designed commercials for the likes of Audi, EA and Sony.

Framestore are global leaders in the visual effects industry, having won every major industry award. They make moving images, content, design and digital for advertising, entertainment and film and are represented by Marc Smith, the senior design director, and David Mellor, the director in New York. Their mission is to engage consumers through visual experience using technological creativity and problem solving to push boundaries and break new ground.

Design Assembly presents the NZ premier of the Design Is One documentary that highlights the work of Lella and Massimo Vignelli. The names might not be familiar, but their work certainly is. From subway plans to huge brand names they are responsible for some of the most iconic designs we see every day. Have a watch of the trailer here. For more info on the screening check out the Semi-Permanent website.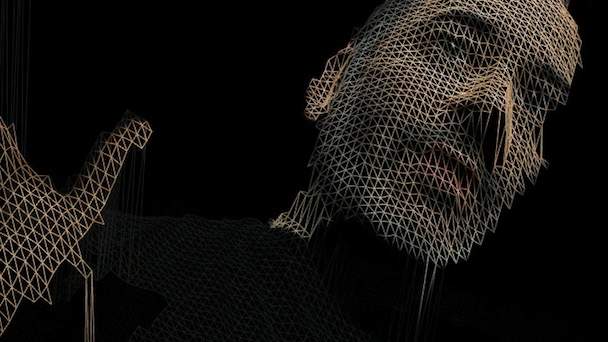 Artists and designers alike, get amongst this immediately. Golan Levin is the associate professor of Computation Arts, and Director of the Frank-Ratchye STUDIO for Creative Inquiry at Carnegie Mellon University in Pittsburgh. He'll be providing his insight, feedback, creative ideas and critiques for your budding projects alongside guided discussions over the course of five hours. Places are limited to 15 people so to register and get more info head here.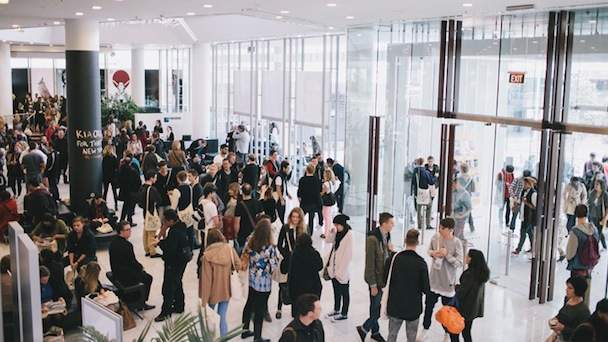 The conference/festival runs May 2 and 3 at the Aotea Centre in Auckland. For more info and to buy tickets check out the Semi-Permanent website here.

Published on April 21, 2014 by Murdoch Rawson