ARTS & ENTERTAINMENT
Artweek Auckland Has Dropped Its Jam-Packed 2019 Lineup
Auckland's nine-day art celebration returns with drawing clubs, late-night events and food fit for a gallery.
The ninth edition of Artweek Auckland returns between 12–20 October to celebrate our city's diverse artistic community. Featuring exhibitions, happenings and workshops across ten precincts, each area aims to highlight their unique place in Auckland's artistic landscape. The nine-day celebration is packed with over 50 late-night events, free guided tours, drawing clubs, exhibitions and food fit for art aficionados.
Highlights in the heart of the city include Late Night Art on Tuesday, 15 October — an evening affair where the streets come alive and galleries stay open after dark. A visit to Auckland Art Gallery will provide an opportunity to see the Guerrilla Girls: Reinventing the 'F' Word – Feminism! exhibition before it closes for good. Night owls can also have their photo taken in a haunted floral set, join a drop-in free figure drawing session, and watch a gang of local artists draw 10-minute portraits on the spot. Te Hā o Hine (Khartoum Place) will once again be the home of interactive art and food festival, StreetArtDego. This year a team of artists and chefs will each respond to the theme 'Climate Changed', interpreting the concept of a post-climate change world in culinary and creative terms.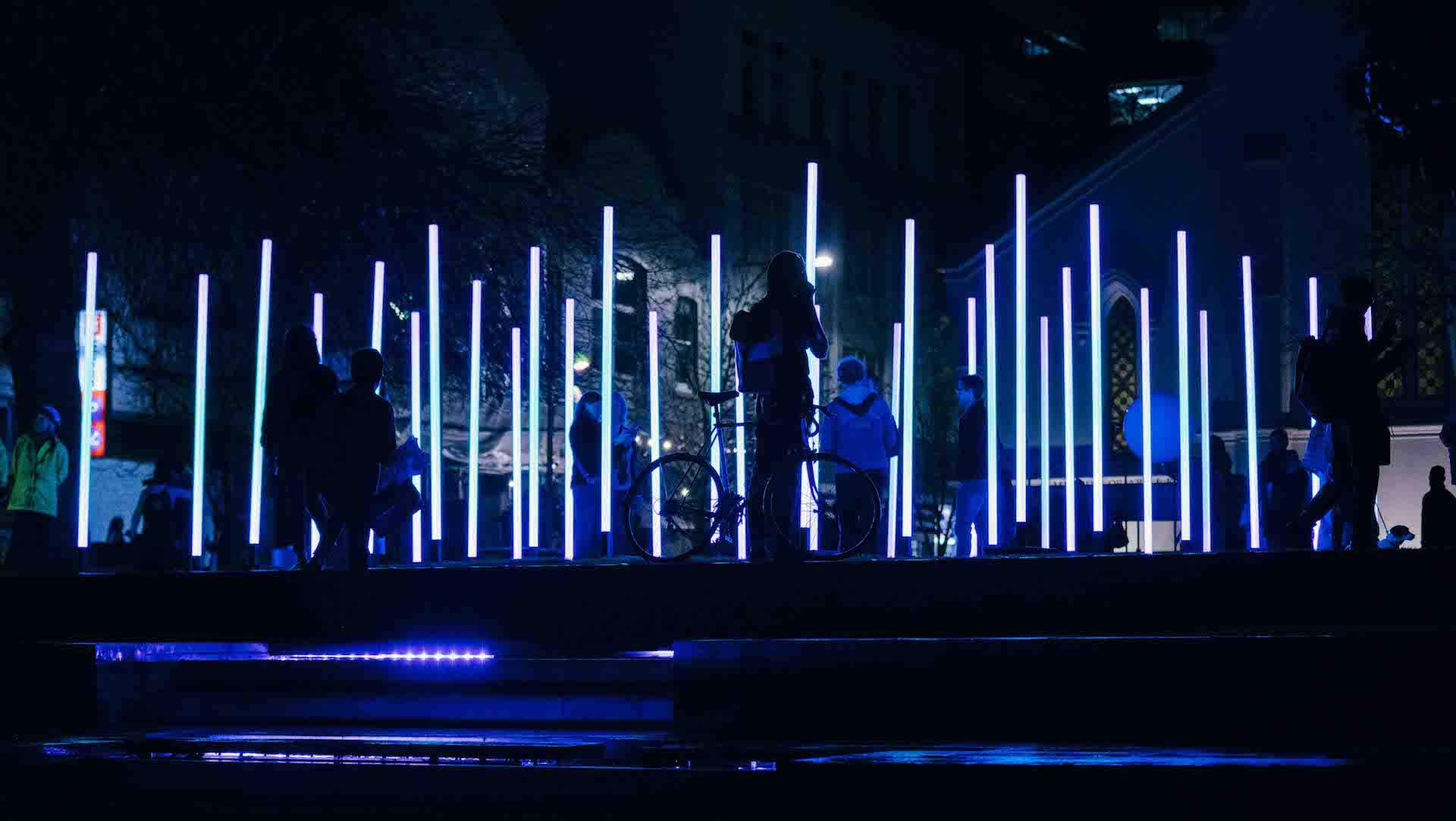 Unitec second-year architecture students will take over Windsor Park in Devonport with light installations created with zero waste and zero budget as part of [email protected]. For its fifth year the kaleidoscopic exhibition will feature playful light pavilions.
Interactive experiences during the week include a pottery open day at Mount Wellington's The Clay Centre, painting with adorable puppies, the act of blowing up balloons until they pop, and an exploration of colour and scent with Perfume Playground. The sniffing experts will take over Silo 6 in Wynyard Quarter to present stories of six shades and scents and what this means for your mood and motivation.
Of course, there's plenty more on offer, from art markets to street gallery tours, artist studio visits and exhibitions covering every discipline under the sun. And if you happen to pick something up along the way, Parnell Gallery will be running an informal session on how to hang artwork.
Artweek Auckland will run from 12–20 October, 2019. For more information and the full program, visit artweekauckland.co.nz.
Images: Sacha Stejko.
Published on August 06, 2019 by Stephen Heard