A Bluffer's Guide to Gin
Not since the abolition era has gin been so hot. No longer exclusively the drink of grannies or a young Snoop Dogg, gin has enjoyed a significant resurgence in the past five years.
Not since the abolition era has gin been so hot. No longer exclusively the drink of grannies or a young Snoop Dogg, gin has enjoyed a significant resurgence in the past five years. Mea Culpa mixologist Luke Sanderson tells us everything we need to know about the singular spirit and we chat to the loveable rogues from Rogue Society.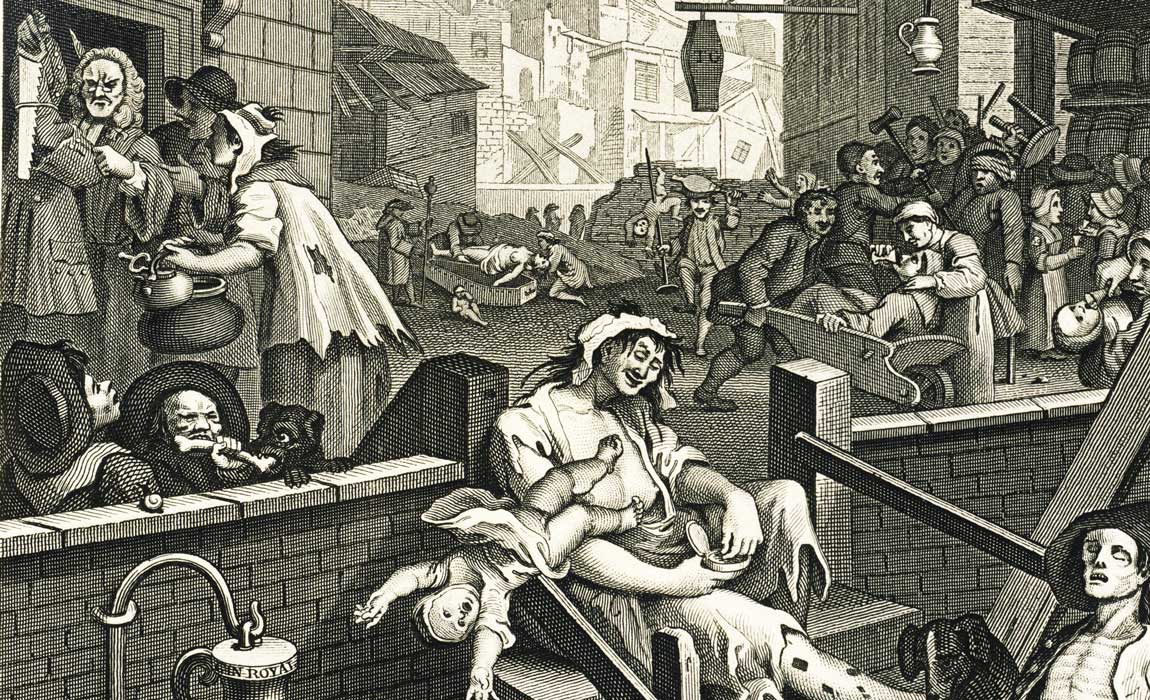 Let's begin at the beginning, a very good place to start
"I exercise strong self-control. I never drink anything stronger than gin before breakfast." -W.C. Fields
The first thing you need to know about gin is it's not English it's Dutch. As with most good things, there is a rumour that Italian monks invented gin, but the generally accepted theory is that Dutch professor of medicine Franciscus de la Boe Sylvius created it in the 1550s. He infused neutral spirit with juniper and prescribed it as a diuretic. It became a favourite of the Dutch troops and this is where the term 'Dutch Courage' comes from.
Gin arrived in London with William of Orange, the Dutchman who became King of England in 1689, and the gin craze ensued.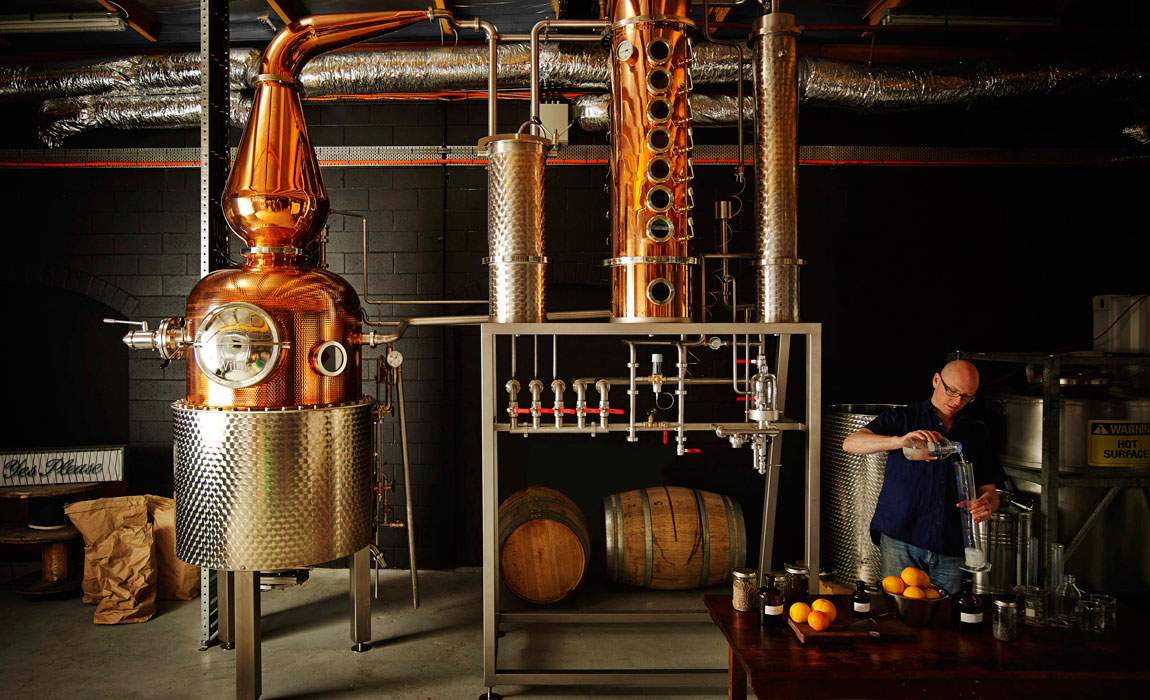 Is gin really just juniper-flavoured vodka?
"I'll stick with gin. Champagne is just ginger ale that knows somebody." - Hawkeye from M*A*S*H
Probably best not to put it like that to a real gin aficionado! Vodka is an unflavoured neutral spirit mixed with distilled water, which is the basis of pretty much every spirit. So, yes gin is juniper-flavoured vodka, but only if you agree that rum is just molasses-flavoured vodka too. Natural, plant flavours (botanicals) are distilled along with ethanol then mixed with distilled water to about 40 percent alcohol by volume (ABV) for most gins. For gin to be gin there must be juniper; anything else is really up to the distiller.
While there seem to be endless varieties of gin available, there are four (unofficial but useful) categories that most gins fall into: Plymouth, Old Tom, London Dry and modern gins.
Plymouth Gin is Protected Geographical Indication pertaining to any gin distilled in Plymouth, England. Plymouth Gin 1793 is arguably the best example of this style. It is distinctively different and slightly less dry than London gin, and boasts prominent earthy notes and a fresh juniper and lemony bite.
Old Tom is a style of gin that became popular post the "bathwater" gins that were made during the 1700s gin craze. The Gin Act of 1736 cracked down on the distilling and distribution of dodgy gin but there was still a great demand for the spirit and allegedly it was Captain Dudley Bradsteet that infamously sold gin by pouring it down a lead pipe that came out underneath a cat's paw during the 1730s. Old Tom gins, such as the Haymans Old Tom Gin, are characteristically sweet, a hang-up from adding sugar to mask the imperfections of earlier "bathwater" gins to make them more palatable.
London Dry gin is probably the most popular variety of gin (think Bombay Sapphire, Tanqueray and Gordon's) and unlike Plymouth gin is rarely made in London. It is typically citrus flavoured due to the addition of dried lemon or orange peel as a botanical, and is considered dry only in the sense that it lacks sugar to make it sweet.
Finally you have modern gins. These incorporate creative botanicals like Hendricks who use rose petal and cucumber or Gin Mare, which draws on the Mediterranean botanicals of rosemary, thyme, olive, and basil.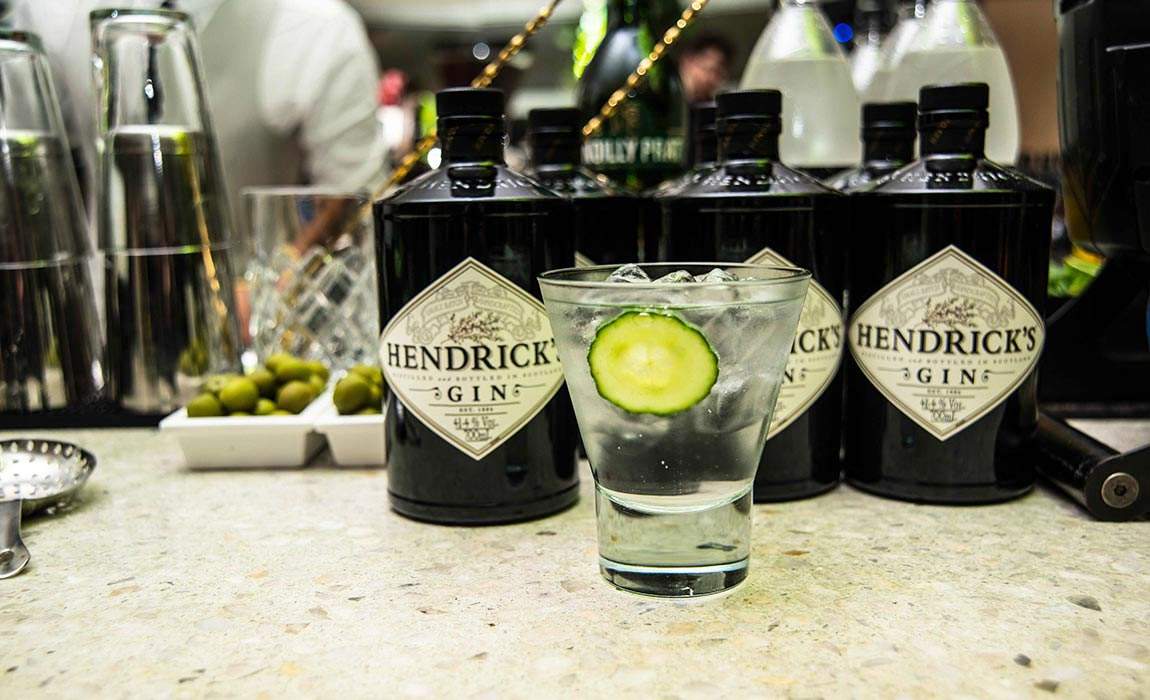 Can I have a gin and tonic to get through the rest of this?
"I don't know what reception I'm at, but for God's sake give me a gin and tonic." -Denis Thatcher
A classic gin and tonic is a great introduction to gin. When colonial Britain spread its tentacles across the world, the English encountered a whole range of new tropical diseases, including malaria. Troops in India were given rations of the very bitter cinchona bark, which contains quinine, a treatment for malaria. These wily soldiers mixed their rations with sugar, soda water and gin to make it more palatable.
The secret of behind a good gin and tonic is to buy quality. Your drink will only taste as good as the worst ingredient in it... yes we're looking at you Home Brand tonic water. If you select good ingredients the rest is pretty easy. Add the gin and measure it so you know you've got the right amount (gin goes first so you don't water it down when your ice melts). Add a generous amount of ice and then a good quality tonic (such as East Imperial or Quina Fina) and finally a garnish and you have yourself a drink. If are feeling adventurous select a garnish to accentuate the botanicals – for example Tanqueray 10 with East Imperial tonic and a wedge of grapefruit.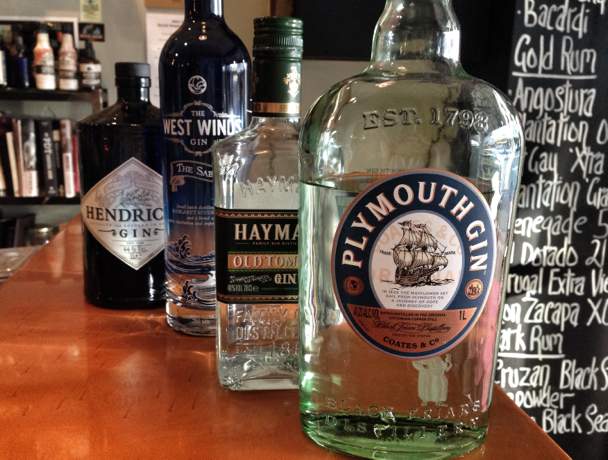 But how else can I drink gin?
In a cocktail of course! A French 75 is great for a celebration. A Negroni is the aperitif of choice of classy counts. Avoid scurvy with a Gimlet. You might get the Last Word, but you'll need a Corpse Reviver #2 to back up in the morning.
Mea Culpa's best 'you-can-make-me-at-home' cocktail is the Tom Collins - A drink developed in the 1860s by the head waiter John Collins at Limmer's Old House in Mayfair using Old Tom gin.
2 parts lemon juice
1 part simple syrup (make this by mixing equal parts white sugar and water)
2 parts gin – Old Tom
And finish with soda
Serve in a highball and garnish with lemon.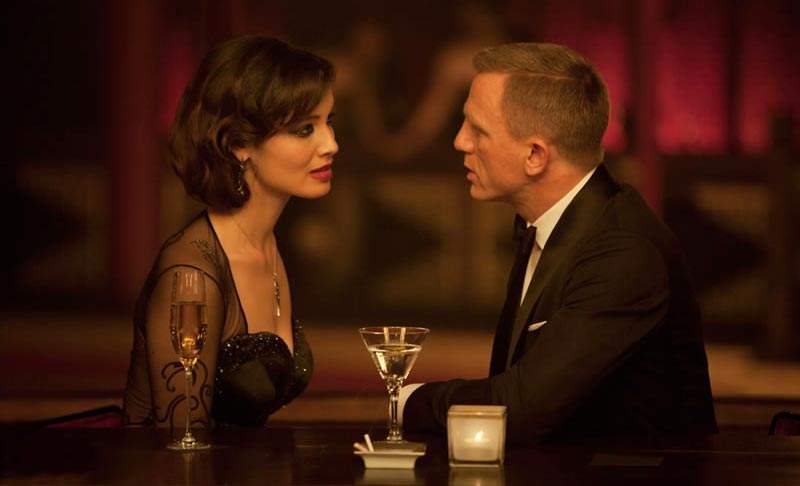 The James Bond Dilemma
"I like to have a Martini, two at the very most; three, I'm under the table, four I'm under my host!" -Dorothy Parker
The martini is the quintessential gin cocktail; a blend of gin and vermouth mixed to the drinker's exact specifications. But when you order a martini do you ask for it shaken or stirred?
Many people will tell you there is a definitive answer and call you a philistine if you disagree. Maybe they are right, but tosh to them; drink it how you like! The difference is ice breaks into smaller chips and waters down the martini when you shake the cocktail. Some prefer the strong hit of a stirred martini, but if you prefer a lighter, shaken martini, go for it. Don't let anyone tell you you're doing it wrong.
A quick martini glossary:
Dry – very little vermouth
Dirty – add olives and a splash of the brine
Wet – lots of vermouth
Perfect – 50:50 gin and vermouth, usually sweet red vermouth
Twist – lemon peel garnish
Gibson – cocktail onion garnish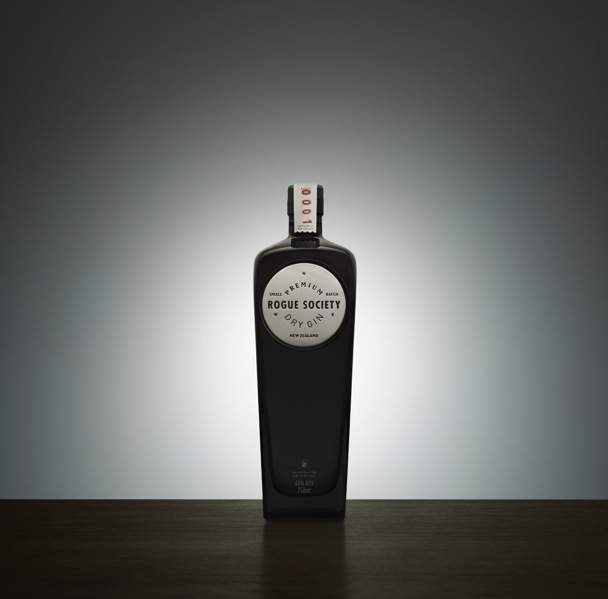 Five Minutes with Rogue Society Gin
If you really want to look like a gin buff you should get acquainted with Auckland-made Rouge Society Gin. It's been tipped by people in the know as one to watch - and it hasn't even hit the market yet. We caught up with Mark and Dan to get the low down on Rogue Society and even managed to snaffle a sweet giveaway from them.
CP: Describe Rogue Society gin.
RS: It's a premium artisan gin like no other on the market and is the ultimate combination of old school meets new world. We take the iconic characteristics of a classic dry gin and reinterpreted with a citrus forward profile and a blend of 12 botanicals to create The Rogue Combination. Inspired by a 300 year old recipe and distilled in NZ using premium ingredients from here and around the world.
CP: What is the inspiration behind the brand?
RS: The brand is inspired by the colourful history of gin, probably one of the most interesting of all spirits. The Rogue Society brand is all about a mission of education and discovery – revealing the world of great gin – artistry, versatility, sophistication and sociability. The actual brand name is a fusion of an unconventional approach and the idea of bringing people together.
CP: What is coming up for Rogue Society Gin?
RS: Apart from actually launching to market very soon you'll start seeing Rogue Society out and about as the Rogue Society Kombi (a purpose built 'Roving Rogue', bespoke bar on wheels) makes appearances at the hottest fashion, music and art events around town and premium cocktail bars and restaurants around the country.
CP: Where will I be able to buy the product?
RS: Check out bars like Britomart Country Club, 1885, Orleans and Racket and any other premium cocktail establishments soon, we'll also be stocked in selected independent retailers.
Rogue Society are offering one lucky gin drinker the ultimate DIY gin kit which includes a Trident bar spoon, slim measure cup, one seamless Yari mixing glass, four diamond cut tall glasses and an orange tree (oranges being the perfect garnish with a Rogue G&T). Simply enter your details below to go in the draw.
Winner will be drawn on March 5 2014. Must be over 18 to win.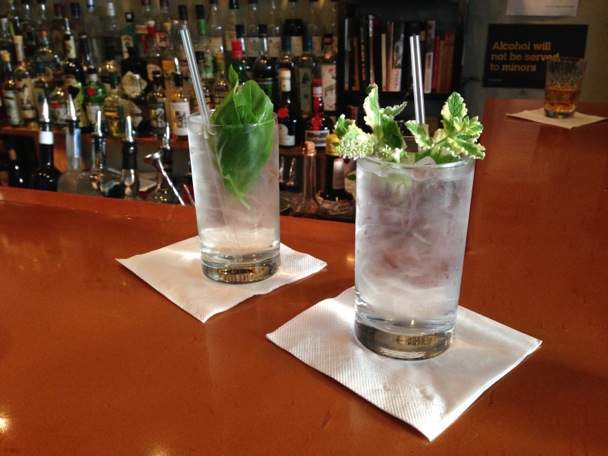 Best Gin Joints in Auckland
"Of all the gin joints, in all the towns, in all the world, she walks into mine." - Rick from Casablanca
There sure are people who know how to make a good gin in this city. Obviously Mea Culpa, who out outsell gin to vodka 3:1 these days, is a solid option. They have a varied but carefully curated gin collection and are clearly very knowledgeable on the topic.
Bedford Soda and Liquor boast Jason Clarke, the best bartender in New Zealand and fourth best in the world who will happily serve you up a Truffle Gin Fizz (gin, lemon, basil, truffle salt, egg white, bitters, $17) or the weekly pitcher of Ice Tea Punch featuring Tanqueray gin, fresh citrus, fruit syrups and soda ($35).
Finally while Racket is known for its rum and bourbon offering, there is no denying how good their gin cocktails are, such as fragrant Ramos Gin Fizz (Bombay Sapphire, lime, orange blossom, egg white, soda and simple syrup, $12).

This article is based on The Bluffer's Guide to Gin by Elly Michelle Clough