ARTS & ENTERTAINMENT
'Baking Bad': The Breaking Bad Cookbook is Finally Here
Warning: Cookbook contains delicious baking recipes and spoilers.
Nope, not a how-to for casual meth enthusiasts, the Breaking Bad cookbook is finally on shelves. Filled with 'sugar high' TV show-inspired recipes by a certain Walter Wheat (heh) and prompting "let's cook" hurrahs worldwide, now you can be the one who bakes.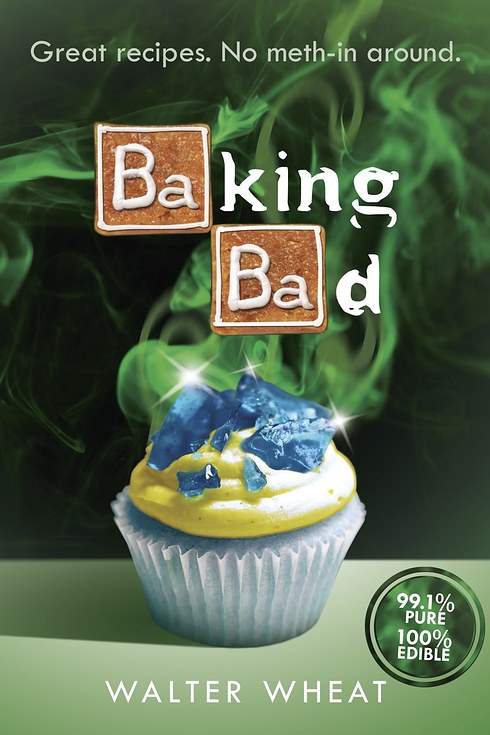 Several sites have leaked certain recipes from the book, Baking Bad (out November 6), featuring Walter White specialities like 'Blue Meth Crunch' (sans phenyl-2-propanone) to adorable little underpanted gingerbread men dubbed 'Mr White's Tighty Whitey Bites' — reminiscent of Season One's epic opening scene — and a disturbingly cute nod to Jesse's gruesome, body-and-roof-dissolving bathtub: 'Jesse's Jell-O Acid Tub'.
Here's a taste of what Walter Wheat has cooked up in the RV:
Meth Crunchies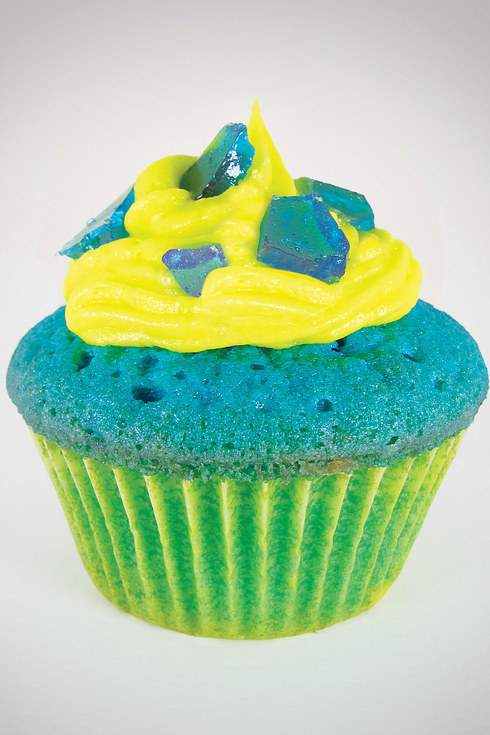 Jesse's Jell-O Acid Tub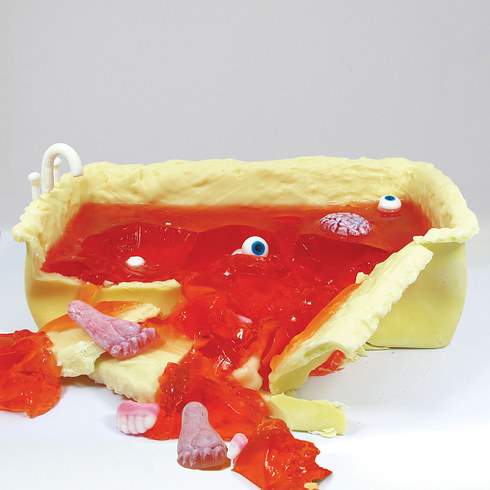 Mr White's Tighty Whitey Bites
Recurring Pink Bear Bites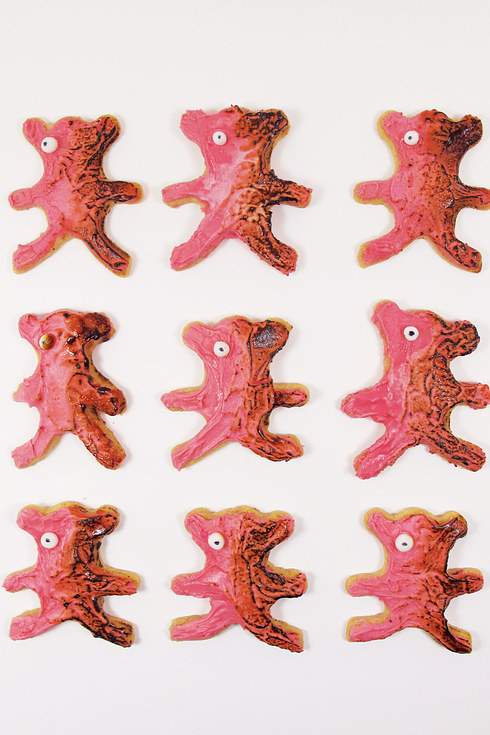 Walt's Buried Barrel Dessert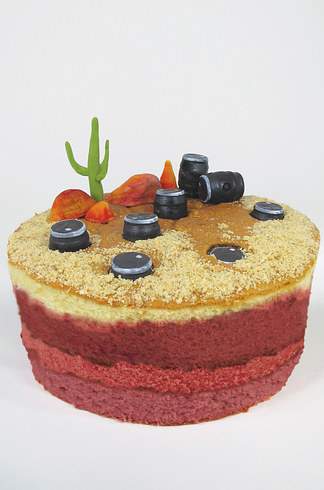 Fring Pops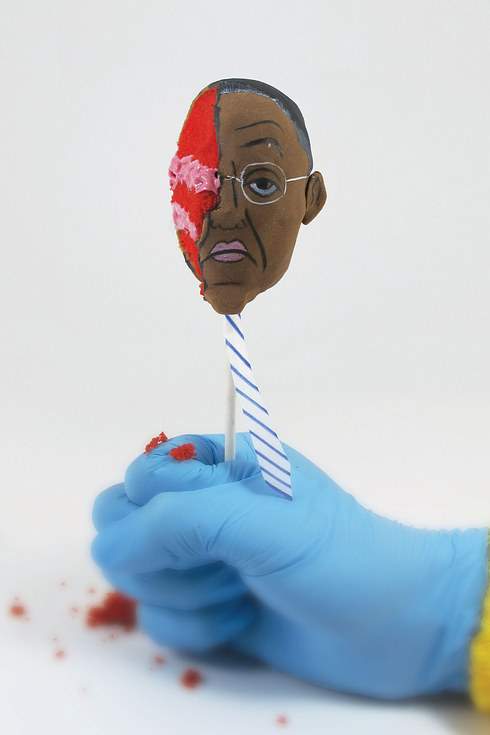 Tortuga Tart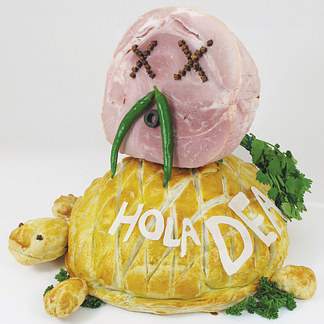 And of course:
Blue Meth Crunch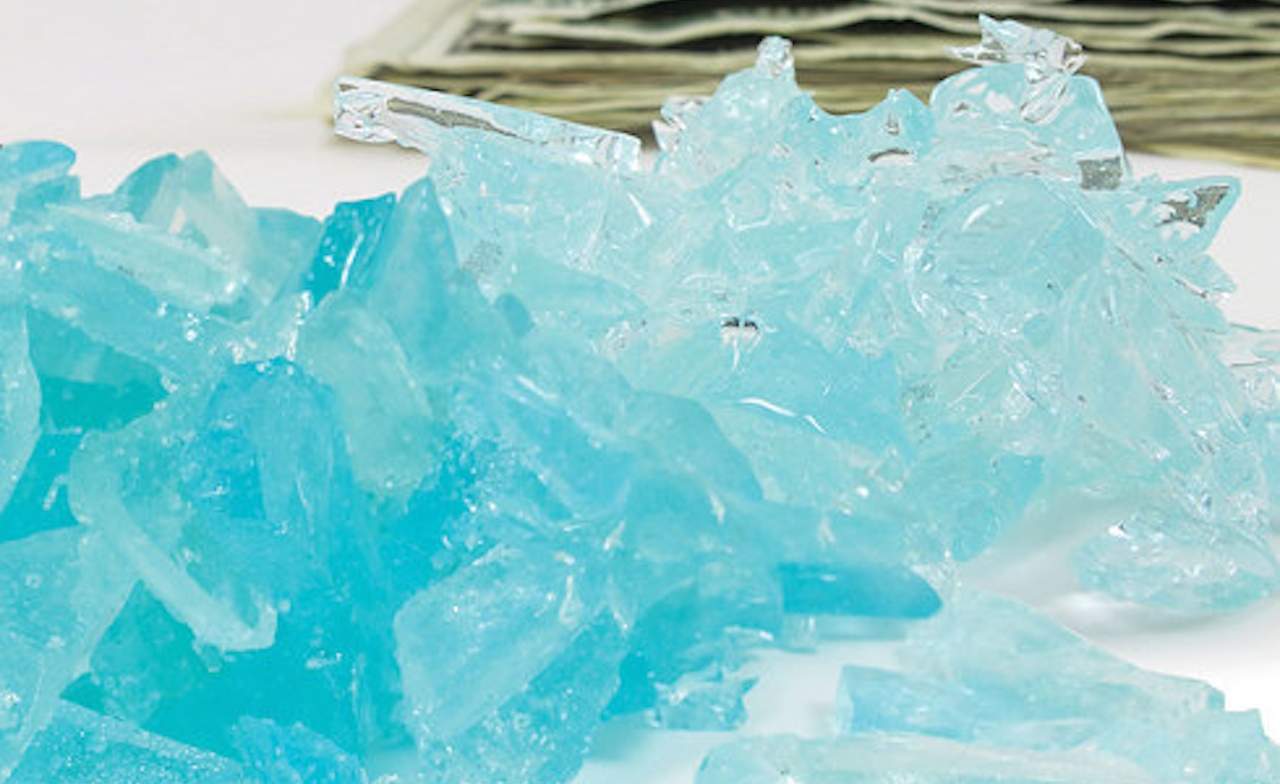 "Let's cook."
INGREDIENTS
118ml water
177ml light corn syrup
14oz/350g granulated sugar
2 tsp (10ml) peppermint extract
Blue gel food colouring
You will need a sugar thermometer.
Do not use chili powder. It's for amateurs
DOSAGE
5 people
DIRECTIONS
1. Line a baking tray with aluminum foil, or use a heatproof glass tray. Spray with non-stick baking spray.
2. Find yourself a decent accomplice. Underachieving ex-students are a good choice, though psychologically fragile.
3. In a medium saucepan, combine the water, corn syrup and sugar. Stir the mixture over medium heat until the sugar dissolves, then turn up the heat to bring to a boil. Stop stirring and insert the thermometer and use a pastry brush dipped in water to wet the sides of the pan (this will prevent crystals forming).
4. Cook the mixture until the temperature reaches 285F/140C. Immediately remove the pan from the heat and take out the thermometer. Let the mixture stand until all the bubbles have stopped forming on the surface.
5. At some point you're going to need a distributor. But don't worry about that now.
6. Add a few drops of peppermint flavouring and enough blue colour to give the correct 'Blue Meth' hue.
7. Quickly pour the mixture onto the baking tray, lifting the tray from side to side to spread the mix. Don't worry if it's not perfectly smooth or has holes in it. Let the candy cool to room temperature.
8 Once the candy has cooled, use a hammer to break it up. Put into little plastic baggies or serve as is, whichever your clients prefer.

Baking Bad by Walter Wheat is being published by Orion on 6 November 2014 in hardback (also available as an eBook).
Via Telegraph UK and Buzzfeed.
Images: 'Baking Bad' by Walter Wheat, Orion Books.
Published on October 29, 2014 by Shannon Connellan