The Ten Best Americana Eateries in Auckland
Indulge your inner yank.
Ahh, America. Indeed it's true - the land of the free has burdened the world with terrible sit-coms, cheese-in-a-can and Miley Cyrus. However, we must strive to overlook their flaws and forgive their downfalls because gosh darn it, they've given us some good food. Please note, by good I do not intend to say classic American fare is good for you - check their obesity and heart disease stats to quickly dispel that fantasy – I simply mean that it tastes damn fine and some hoo-dawgy chicken wings and hot apple pie can just about cure any problem in the world.
This list celebrates the ten best Americana-style eateries to be found this side of the Pacific Ocean, so read on and indulge your inner yank.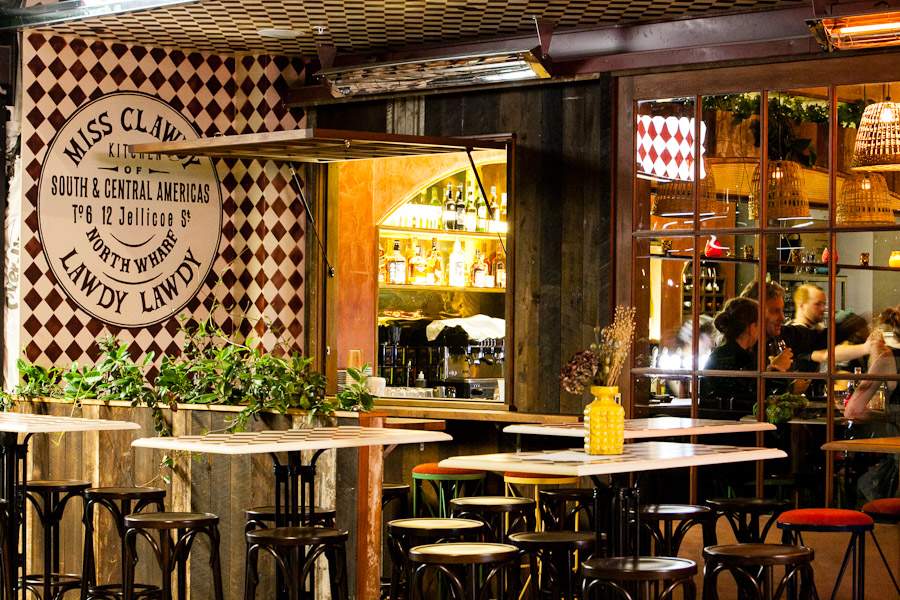 Hoo lawdy, look out for Miss Clawdy! That's what springs to mind every time I think of this charming Louisiana eatery - which is a good thing, because any joint that ingrains ridiculous terms of endearment into your mind surely has to be decent. And Wynyard Quarter's sassiest new addition is definitely so, oozing a warm Southern charm that's positively infectious. The drink and food menus have been curated to perfection and feature all the hallmarks of Southern American fare in a fresh and contemporary way, leaving you with more options than just 'best-of's' from the trusty deep fryer. This sweet thing is without a doubt my number one Southern lass.
12 Jellicoe Street, Auckland Central, Auckland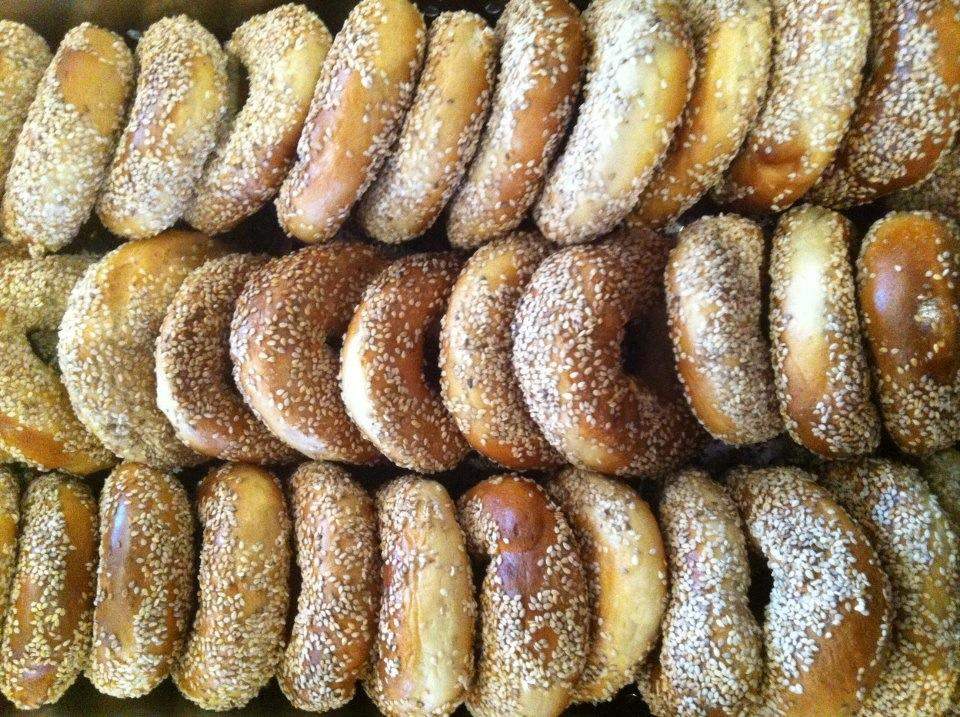 Al's Deli is something of a new kid on the block, having taken over a forgotten space on upper Queen Street late last year, which has since been transformed into old-school diner cool, complete with retro airplane loungers, sassy waitresses and damn tasty morsels. I should probably admit that Al's Deli is technically a Canadian eatery, specialising in Montreal-style bagels, smoked meats, poutine and moose ears, but it's so good I simply had to open the floor to this North American charmer. Trust me - if you have never tried Al's moose ears (and are perhaps a little fearful there are a bunch of moose in Canada currently learning sign language) I decry that is a sign – a sign that you must run, not walk, to Al's and discover for yourself.
1/492 Queen Street, Auckland Central, Auckland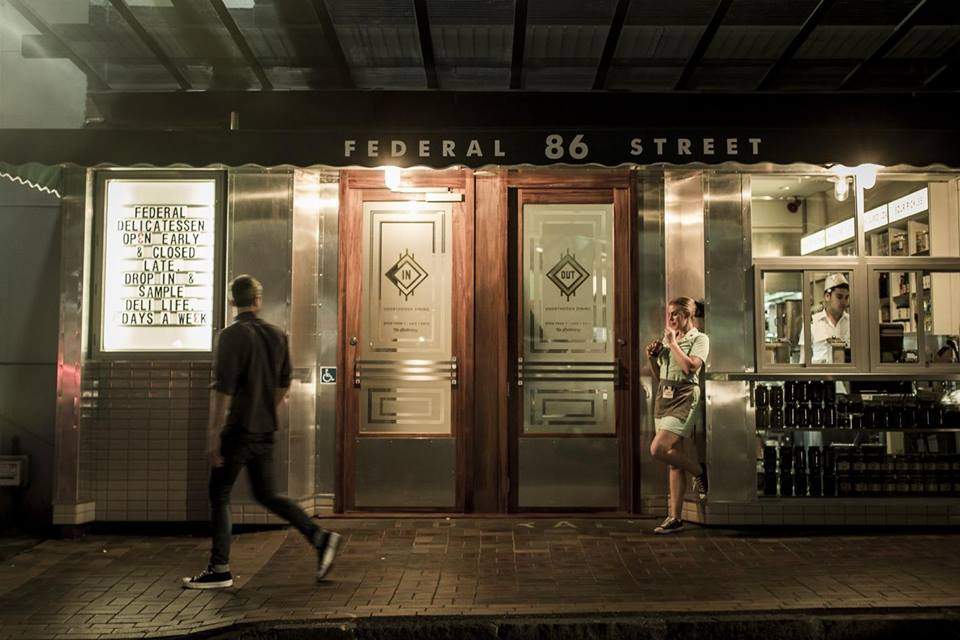 Yes sir, Al Brown is on something of a roll. With the aim of keeping the spirit of old fashioned New York delis alive, Federal Delicatessen takes its cue from the Manhattan delis of the thirties and certainly has Aucklanders charmed with its carefree ambiance and sophisticated styling from a bygone era. Careful attention to detail and a thrumming atmosphere is paired with a menu that is nothing if not dangerously seductive – think slow-cooked specialty meats, bagels, fountain soda, bottomless coffee and cocktails – and it all adds up to a dreadfully wonderful dining experience.
84 Federal Street, Auckland Central, Auckland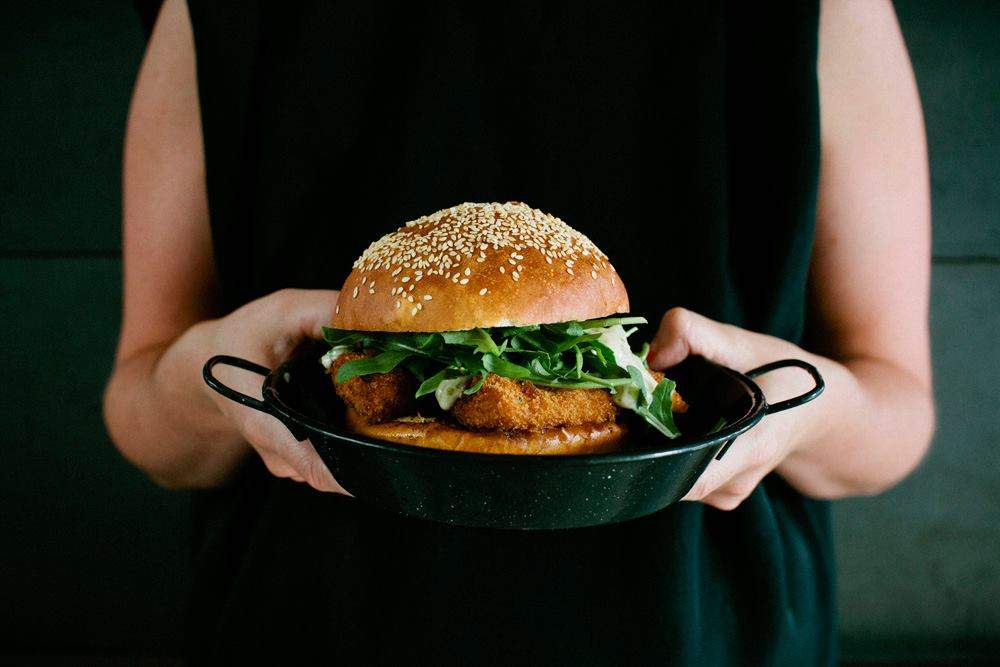 Half swank Ponsonby eatery, half burger joint, Burger Burger set out to be "the best damn burger joint in town", and its certainly succeeding thus far. The team at Burger Burger has excelled in their selection of homemade patties, and combined with their melt-in-your-mouth brioche buns you're on to a surefire winner. The décor is classic American diner nostalgia, and the beverage list swings from fancy-schmancy champagne 'because we can', to old-fashioned shakes, wines and Lion Red by the swappa crate bottle. Its not quite your local takeaway joint - it has more spit and polish than that - but their affordable menu paired with Ponsonby Central's ultra hip setting makes this dinky burger diner set to be your new favourite hangout on a Friday night.
136-138 Ponsonby Road, Ponsonby, Auckland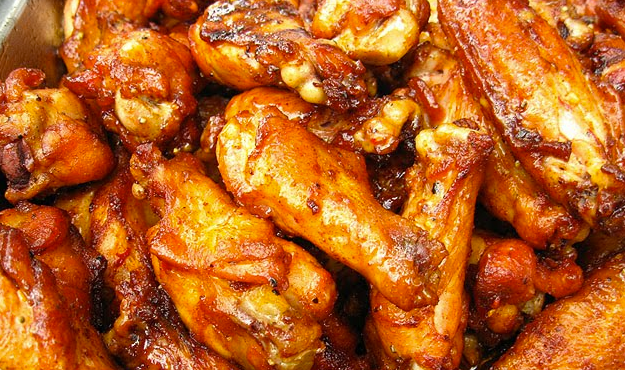 This one's a Southern gem of the hidden variety, tucked away in the mystical town of Manly on Auckland's Hibiscus Coast (about a thirty-minute drive from Auckland central). It's certainly worth the trek though – I like to think of Jambalaya Southern Kitchen as the Creole-cooking fairy godmother I never had, churning out wholesome Southern classics such as the indulgent Momma Bonnie's Fried Chicken and sensational Aunt Jan's Seafood Gumbo. Seriously, if those aren't the names of age-old family recipes that have been perfected down to an art form, I don't know what is. If you know you should have been born to a jazz family in New Orleans and are in need of a comforting home cooked meal, Jambalaya is your ticket.
Shop 8/49 Rawhiti Road, Manly Village, Auckland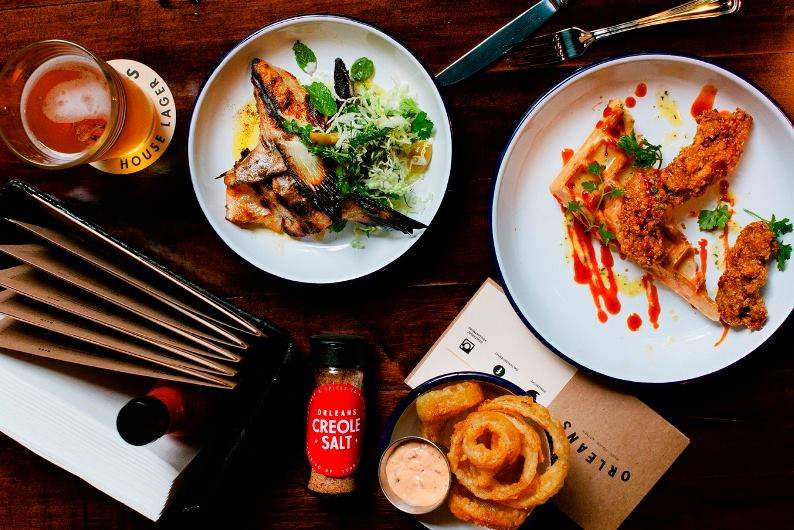 Drawing heavily on its Southern American namesake, Orleans offers a foot-stomping, rollicking good time where the drinks are strong, happiness is deep-fried and everyone's shoes shine like mirror balls. The only Auckland bar to offer live music every night of the week, live local jazz kicks off each evening from 8pm, leaving you to revel in some good ol' Nina Simone covers while you enjoy the traditional Creole cooking on offer and take in the mish-mash of Americana décor and framed pictures of jazz legends hanging on the dark timber walls. Leave the car at home if you're looking to take advantage of the cocktail menu though - the classic Southern American cocktails on offer are on the stronger side and could possibly fuel up the taxi for the ride home. You have been warned.
48 Customs St East, Auckland Central, Auckland


Bedford Soda is a rare class of eatery where your stomach is treated like a democracy and every taste bud gets to cast their vote. Well, not every taste bud (that would be a lot), but the point is that there's a crap tonne of choices to be had here, and while so many options can sometimes be paralysing, it's awfully nice to be asked whether you'd prefer gravy or tomato sauce with that. And I'd like both please, with my meatballs and polenta, washed down with a genius drink creation from Bedford Soda's Jason Clarke, who is the absolute cornerstone of this place. There's an array of inventive soda flavours on the menu, the majority of which are flavoured with real ingredients and not just icky syrups, and the endless combinations make you feel like a kid in an alcoholic candy shop. Respect.
4 Brown Street, Ponsonby, Auckland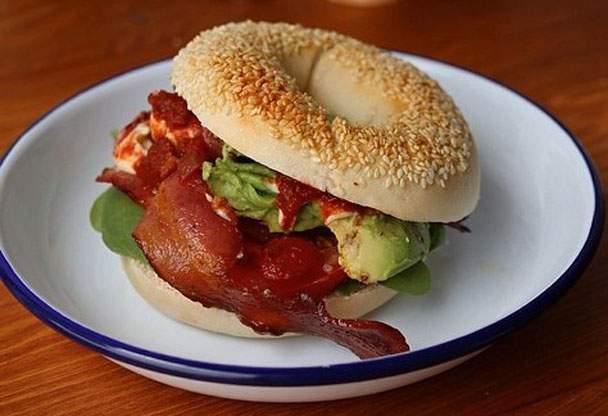 While I'm sure we all appreciate the effort expended, one can get a little disillusioned by the sheer volume of mediocre bagel places on offer in Auckland. That is where Goodness Gracious steps in, and thank goodness they did. Presenting carb-lovers with the most diverse bagel menu we've seen this side of the Tasman, GG leaves us truly spoilt for choice with true classics like the BLAT sitting beside more adventurous offerings such as pulled pork and apple chutney, and all accompanied by a variety of fresh juices and smoothies that are sure to turn that Sunday morning frown upside down.
2a New North Road, Eden Terrace, Auckland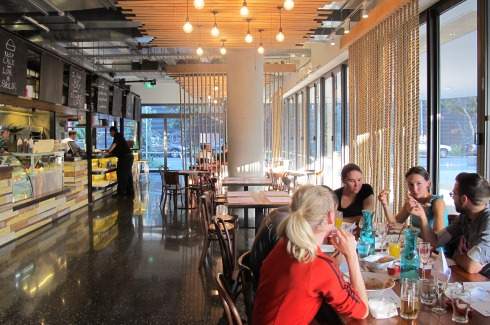 I like to think of Johnny Barr's as one of those hob-knob American joints with a menu as colourful and mismatched as the tattooed waitress in roller-skates that serves it. Its menu features some true Southern classics combined with eclectic bursts of exotic flavours. Yet somehow it works, and it's so gloriously American that I revel in the opportunity to order a chocolate malt shake with a Thai Me Up salad and call it a cohesive meal. I must also note that they offer a whole menu dedicated to Mac n' Cheese... I know, right! Set along the ever-popular Wynyard Quarter, Johnny Barr's is a pleasant new face on the seaside strip and offers a fresh-faced dining experience that's as straight-laced or quirky as you like.
12 Jellicoe Street, Wynyard Quarter, Auckland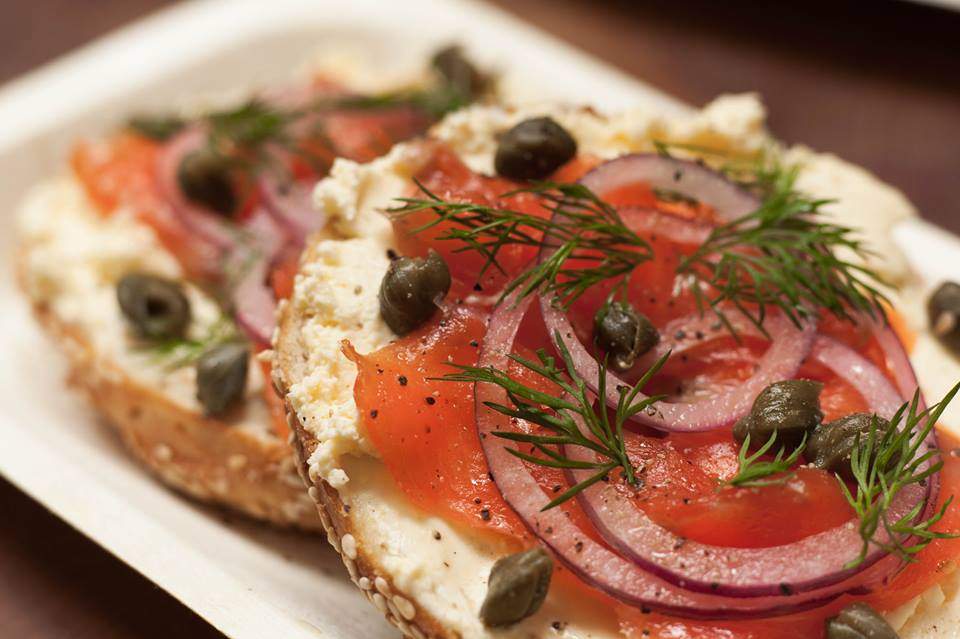 So if we're getting technical (again), Best Ugly Bagels also actually derives its carby treats from just across the US border in Montreal, where the bagels are crispier on the outside and fluffier on the inside than their classic New York counterpart. However, lets not get caught up in technicalities – all you need to know is they taste fantastic. My tried-and-true favourite would have to be the King, piled high with salmon lox, capers, red onion and cream cheese. Also, they contain no salt, which makes you feel just a bit fuzzy with the knowledge Al Brown is thinking of your cholesterol while simultaneously seducing your taste buds. What a guy, huh? Loaded up with fillings sourced from NZ artisan producers, Al is churning out these bad-ass bagels from his setup at Cook Street's City Works Depot where you can get your inner-city carb-fix on all day, err' day.
Corner Wellesley & Nelson St, Auckland Central, Auckland

Published on May 08, 2014 by Danielle Todd