ARTS & ENTERTAINMENT
Director Florian Habicht on Putting Pulp to Film, with a Little Help from Sheffield
It took a whole town to tell the story of Pulp, Jarvis Cocker, life, death and supermarkets.
Following a disastrous farewell show in their hometown, Pulp move to London in search of success. They find fame on the world stage in the 1990s with anthems like 'Disco 2000' and, 25 years (and 10 million album sales) later, they return to Sheffield for their last UK concert. What could go wrong?
In Pulp: A Film About Life, Death and Supermarkets, New Zealand director Florian Habicht (Love Story) weaves together the band's personal offerings with dream-like, specially staged tableaux featuring ordinary (you might even say 'common') people recruited on the streets of Sheffield. Plenty of platninum wigs, beef carcasses and pink eyeshadow help to unveil the genuine and deep affection that the inhabitants of Sheffield have for Pulp, and the formative effect the town has had on the band's music.
This is a film about music, about pop, and about ambition. It's also about living and dying, about growing up and growing old, and it's unique in its capacity to draw these themes together in a way that's as visually beautiful as it is musically iconic. We got Habicht on the line to talk about how the unique music doco came to be.

There have been a lot of gremlins tonight. Even my dog was against our interweb communion. I'm glad I've finally got you, because I bloody loved this film. There's this really existential charge to your film.
I think that it's nice you picked up on that. Getting older happens to all of us. That was a theme and something I was aware of when I started filming. I was in that mode when I was filming. I got into that zone early on. Trying to make an honest film, I mean Pulp is a band that is older now, so it was really natural for those things to come out.
I was incredibly moved by the fact that, twenty minutes in, you have Candida Doyle talking about the fact that she was diagnosed with rheumatoid arthritis at the age of 16, and that at the time she was playing with Pulp it was kind of like the clock was ticking for her.
What Candida gave in the film was such a huge thing for her and she's had to keep it a secret with the band for her whole career — which would be pretty damn hard. It just felt right for all of that to come out. Jarvis was surprised Candida talked about that. If she didn't have the band … I'm sure that being in PULP really helped her fight that.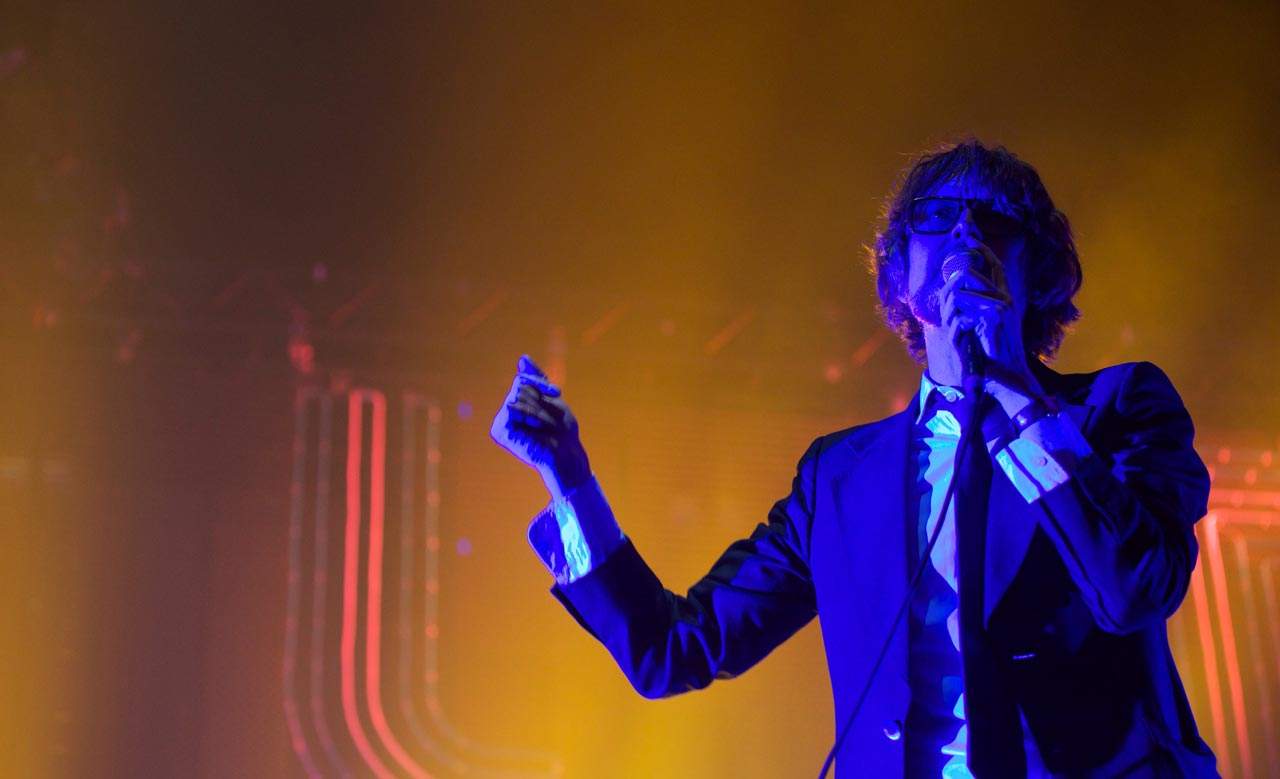 I love the way you chose to feature as many older and middle-aged people as you did younger and very young folk. The rendition of Help the Aged, by the aged, is really something.
That's my favourite scene.
And the Sheffield Harmony's version — there's something about middle-aged women singing hymn-style the lyrics "I want to sleep with common people like you/Well what else could I do/ I said I'll see what I can do" that really does it for me.
I got to dance with them all at the afterparty.
You know I never once got sick of 'Common People' through this film.
Yeah, the band were really surprised. They kind of didn't want that song in the film at all because I guess they don't want to be seen as a one-hit wonder. They were glad the song was at the beginning, because they thought, great, we can get it over and done with, but they really loved how it all worked out.
I thought maybe I'd get sick of it but you gave it so many different lives in this film.
I think the fact there is no such thing as a common person, I think this message comes through.
The film definitely veers away from stereotypes. What was the filming like?
We filmed for ten days before the concert. I'd invited Jarvis to see my film Love Story at the London Film Festival, and when we met up we both had similar ideas about a film for Pulp. They'd been on this comeback tour but there was no record of it, they'd not done any interviews, and Jarvis thought it'd be nice to make a film ... We weren't total strangers but we'd never met before, so the fact we were able to lift the project off the ground in two months' time was pretty great. We had the same vision for the film.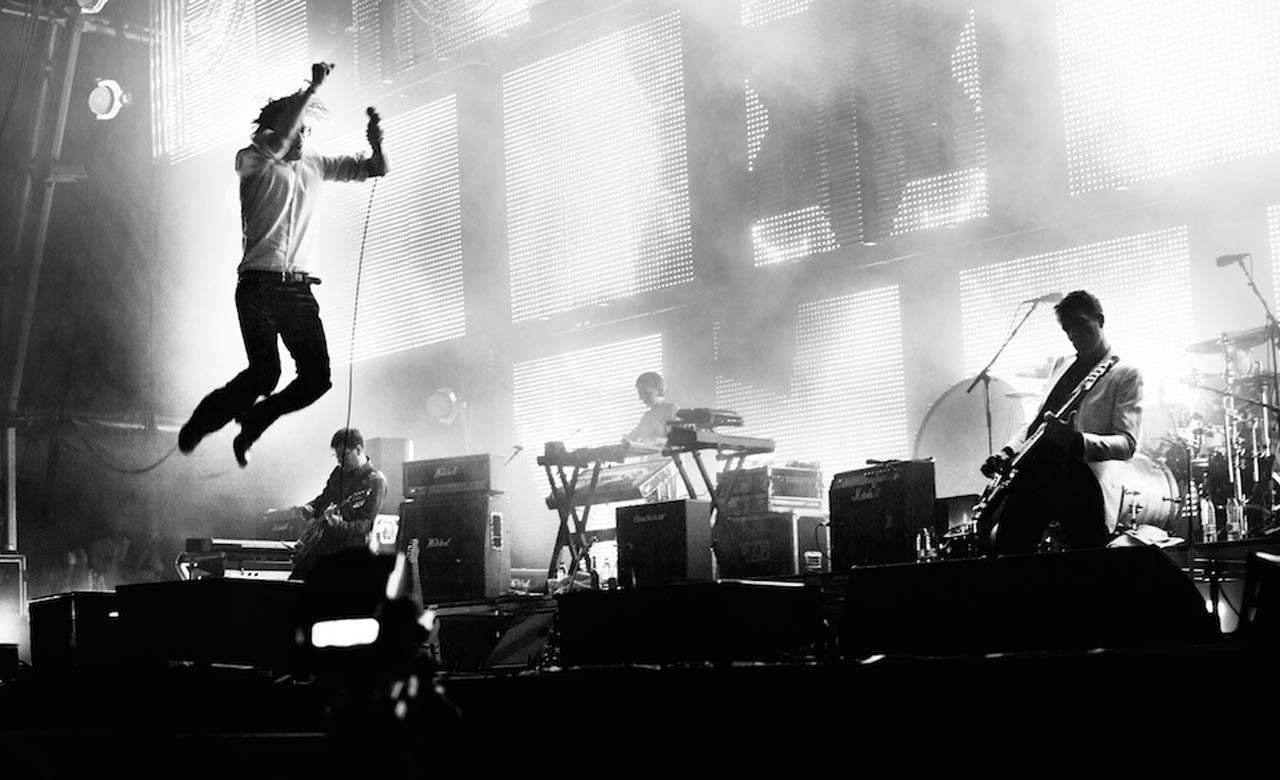 What was the concert like?
It was such an amazing gig. Yeah, like the feeling in the room was incredible. Hard to describe. And it was a really long show. They played for two-and-a-half hours. We ran out of cards on our cameras. We had to get our laptops and go around rearranging memory cards to catch it, which was a bit daunting with Jarvis jumping up and down and not being able to back up footage. The concert was incredible. For myself, for my team, to have all access to the place was a buzz.
Are you a fan?
Yeah they're one of my favourite bands.
In a documentary format like this, how much say do you have in terms of wardrobe and staging? Candida Doyle's first appearance is so totally perfect. Rio's T-shirt is spectacular and Liberty's multiple hair corrections straight down the barrel is just genius.
I had no say whatsoever in any of that.
We have about twenty seconds left you know. Anything else you want to jump in with?
We were just in New York, after the launch of the film, and we had a Pulp karaoke contest judged by Jarvis, and a nine-year-old called Graeme won it.
Oh nine-year-olds are such winners.
It was pretty great.
Hey thanks for the chat.
Hey thanks to Concrete Playground for spreading the word. The film has a Facebook page, so your readers can check that out if they like.

Pulp: A Film About Life, Death and Supermarkets had its world premiere at SXSW 2014. It's available on now via digital download or on DVD from September 10.
Published on September 01, 2014 by Ashleigh Synnott