Car sharing service Uber has been making waves of late, but their latest offering is unreservedly tidal. Ahead of the US premiere of Transformers: Age of Extinction on June 27, Uber is giving app users in three American cities the opportunity to ride with Optimus Prime. Though we are unsure whether this Optimus is the talking type, from the image posted by Uber it seems to be the real deal.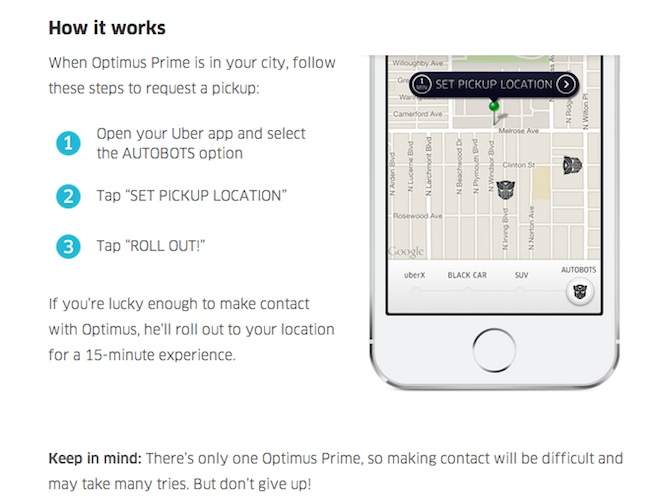 With an initial roll out yesterday in Dallas, Optimus will soon continue onto Phoenix before a final tour of Los Angeles this weekend. Uber users just open their app and select the 'Autobots' option to try their luck at summoning this legendary leader for a 15-minute joyride with the machine of your childhood dreams. This brings to mind local Sydney legend Zac Mihajlovic's recent Batmobile endeavour, in which Sydneysiders can buy joyrides in the Dark Knight's highly coveted date-impressing vehicle.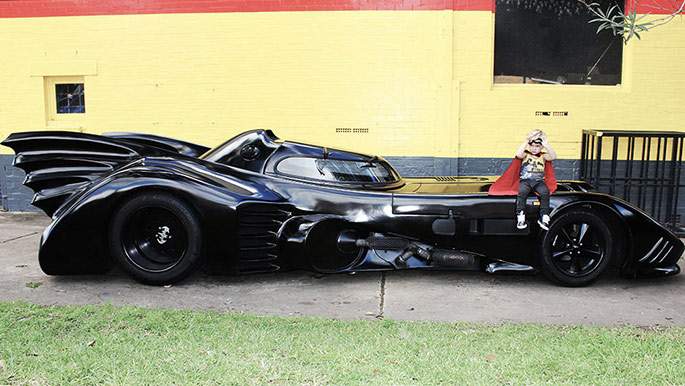 Uber announced their Transformers fantasy come true to users via their blog yesterday, opening with "Get ready for the ride of your life." Hardly an understatement, but it sadly looks as though this ride won't quite make it to Australian shores for the meantime. As Sam once courageously said to Optimus, "No sacrifice, no victory."
Autobots, roll out.
Published on June 17, 2014 by Neada Jane