ARTS & ENTERTAINMENT
We Miss You Sweetums: Which of Your Favourite Muppets Have Died?
Sweetums' John Henson isn't the only beloved Muppets performer we've lost.
With Muppets Most Wanted recently released, and one of the Concords having won an Oscar for best song the last time around, the Muppets are still a pretty fresh concern. In fact, it's easy to forget that the muppets have been with us in one form another since before the Beatles had their first hit single.
Before there was even a Muppet Show, there'd been Muppets in the first season of Saturday Night Live, Rowlf the Dog was a chat show star and Kermit had been a TV star for 20 years. That is to say: we've had muppets longer than we've had satellites, free love and the original mad men.
In fact, so much time has passed since muppets first hit our screens that age and illness  have caught up with many of the best Muppet performers. Muppets themselves never really die, of course — they usually go on, using a creative mix of old and new talent. But, though the puppets remain, with the February passing on of the man behind the ogre Sweetums, John Henson, it seemed like time to stop and remember a few of the performers we've lost along the way.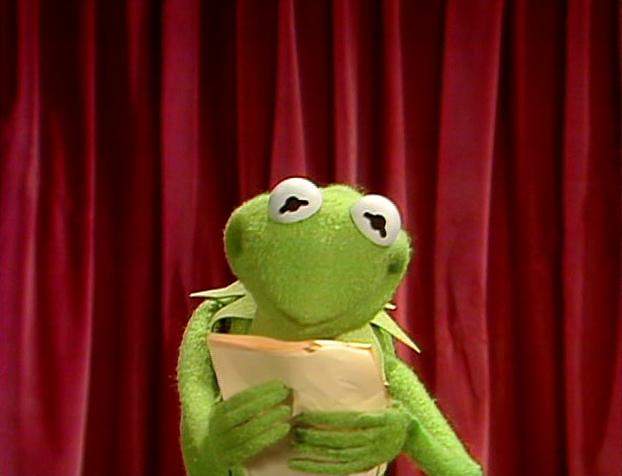 Kermit the Frog
Kermit was the first and greatest shock of a Muppet death. Kermit performer Jim Henson didn't just play Kermit, he made the muppets up out of whole cloth over the course of thirty five years, from Sam and Friends to Fraggle Rock.
While Henson played Muppet Show pianist Rowlf and Sesame Street's New Yorker star Ernie, Kermit was really Henson's defining role. Kermit had his first TV appearance in Sam and Friends in 1955, going on to fame reporting the news on Sesame Street in the late 60s. By 1976 Henson recast Kermit as the freshly-minted Muppet Show's beleaguered host. Kermit went on to make four muppet cinema movies, while Henson created made the cold war-era Dark Crystal and Bowie-era Labyrinth.
Henson died, very suddenly, of a streptococcal infection in 1990. At his memorials (there were two: one in New York and another in London) were probably some of the greatest non-fiction funereal moments, not least in the eulogy for Jim by Yoda-to-be Frank Oz and a very serious selection of Jim's favourite songs. Not long after, there was some excellent fourth wall-breaking in a tribute, while the Muppets tried to work out just what Jim Henson did on the show.
Rowlf the Dog
Rowlf the Dog was actually famous years before Kermit had much of a profile. Rowlf's big break was as the puppet offsider to country star Jimmy Dean on his 1960s chat show. Rowlf was played by three puppeteers over the course of the show: Jim Henson, Jerry Nelson and Frank Oz. Henson played Rowlf's body, his voice and a left hand. The right was performed by Nelson and Oz took in turns over the years. Only Oz is still alive, having gone on to play both Miss Piggy and Fozzie, not to mention directing films of his own like Death at a Funeral and the puppet-rich Little Shop of Horrors.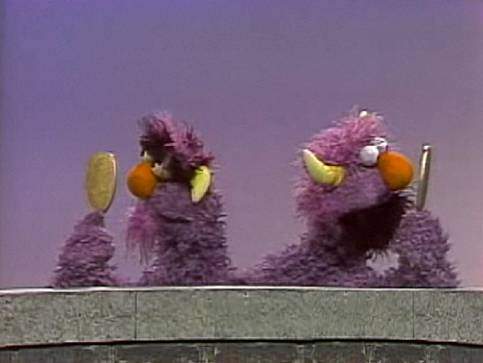 Two Headed Monster
Sesame Street's Two Headed Monster had two real heads attached to it, puppeteers Jerry Nelson and Richard Hunt. The two had accidentally inspired a Sesame Street writer to create the character while playing around on set. Both puppeteers have since died, though well before that they went on to become muppet stalwarts. As a pair they also performed sometime imaginary friend Snuffleupagus. Individually, Hunt played characters like Scooter and Nelson most famously took on the role of Count Von Count.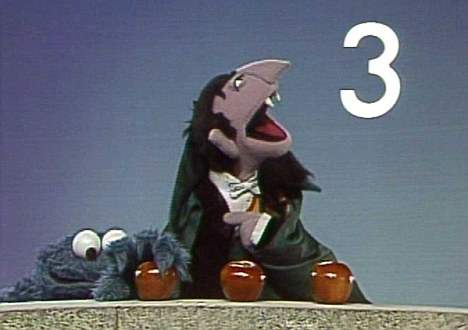 Count von Count
Jerry Nelson played a lot of muppets, but it was the one originally described to him as kind of "a vampire, but not a real vampire" with a "jones" for numbers that was his most famous. The Count probably was the only one to be both interviewed by a high profile BBC economics program and defended by the Children's Television workshop as "not a representative of evil".
Nelson only died two years ago, having voiced the Count right up until the end. Muppet tributes tend to favour an episode with the puppeteer's character missing for most of the show, like a riderless horse at a funeral. At the end, the character turns up again played by their new actor. In place of a tribute show to Nelson, Sesame Street did an episode awarding the Count "the Noble Prize for Counting." Unsurprisingly, he was chronically late.
Nelson also played the Statler half of complaining balcony duo Statler and Waldorf, taking over from the late Richard Hunt.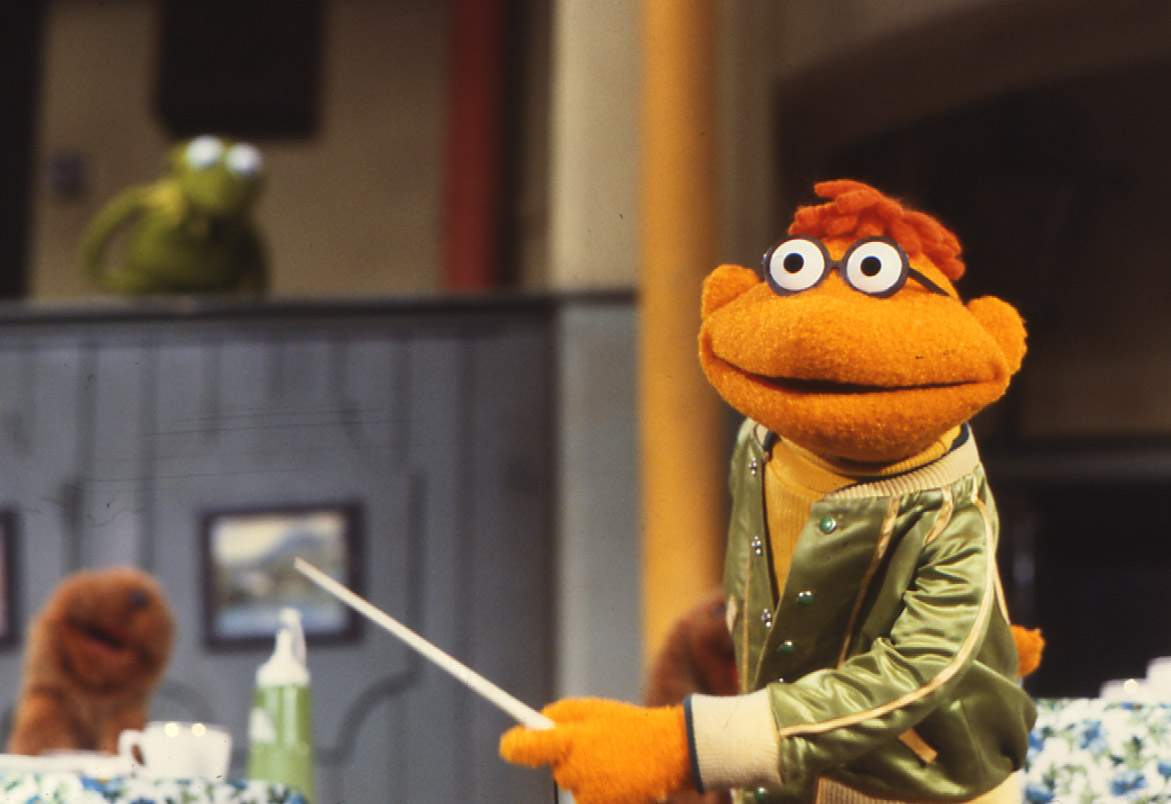 Scooter
Scooter pupeteer Richard Hunt is described as a bit of a bouncy puppy when he first arrived on the Sesame Street set. He'd originally cold called his way into Muppets work at the age of 19. He eventually landed on Sesame Street, before moving on to the nascent Muppet Show as gofer Scooter and anxious lab assistant Beaker. Scooter was meant to be the nephew of the Muppets' station owner. He acted as a bit of an innocent abroad, not unlike Hunt's own apparent demeanour.
Hunt died of AIDS at the age of 40. (You can check out one of his many AIDS quilt panels here.) Not long before, he'd thrown his own, pre-funeral "going away party."
An exasperated Hunt also famously threw an early Elmo puppet to puppeteer Kevin Clash. Hunt had been playing an early, deep-voiced version Elmo on Sesame Street. Clash experimented with something higher pitched. "See if you can get something out of this puppet." Hunt had told him, making Clash's career.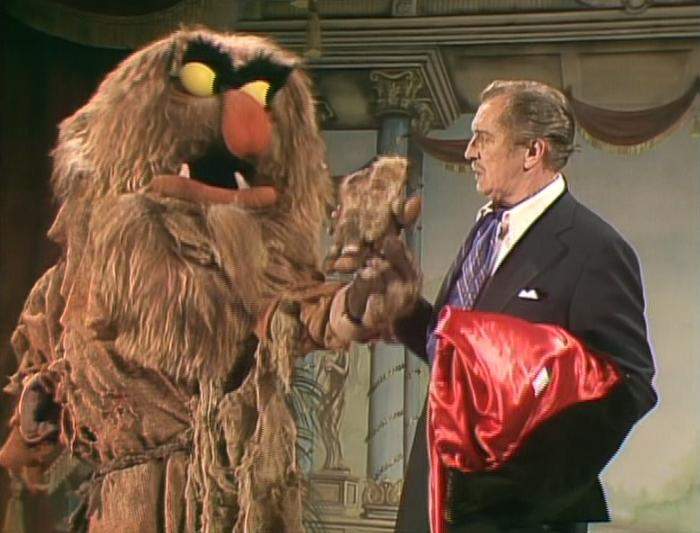 Sweetums
Sweetums started out as an ogre bad guy for the Muppets' Frog Prince, performed by Jerry Nelson. Then Richard Hunt took over. As Hunt got progressively sicker, John Henson took over first Sweetum's physical performance and then his voice as well, performing him on muppet movies and singing with Paula Abdul on Muppets Tonight.
John died of a heart attack in February this year, much missed by his family. A lot of Jim Henson's family had worked across the muppet shows and movies. Jim Henson's late wife Jane had weaved significantly in and out of the Muppet empire since Kermit's 1955 debut, while their other son Brian has made puppets, has taught at TED and is the Jim Henson Company chair, to their daughter Lisa's CEO.
Published on April 22, 2014 by Zacha Rosen