ARTS & ENTERTAINMENT
Ten Must-See Films at the 2019 New Zealand International Film Festival
Featuring winners from Cannes, world premieres and live orchestral scores, this year's NZIFF is shaping up to be a big one.
Ten Must-See Films at the 2019 New Zealand International Film Festival
Featuring winners from Cannes, world premieres and live orchestral scores, this year's NZIFF is shaping up to be a big one.
As winter rolls in again, so does the New Zealand International Film Festival, bringing with it a huge selection of intriguing, interesting and award-winning films. Showcasing everything from Cannes winners to New Zealand premieres, there's something for everyone. From comedies (The Day Shall Come, Brittany Runs a Marathon) to thrillers (The Realm, A White, White Day), documentaries (By the Balls, Maiden) and films that just defy genres (Come to Daddy, Bacurau), we really are spoilt for choice? To save you flicking through this year's 144-film program, here are some of the highlights that you shouldn't miss.

ANIMALS
Based on Emma Jane Unsworth's book, this Australian/Irish produced film centres on the sometimes toxic but always authentic friendship of the main characters and their exploits, as they attempt to avoid adulthood. Holliday Grainger and Alia Shawat dazzle as best friends living their thirty-something lives in Dublin.

LA BELLE EPOQUE
Festival opener La Belle Époque takes the fake reality of Westworld and mixes it with some good old fashioned French romance to bring us a shameless crowd pleaser. In a not so far away future, an agency has the power to transport clients into the leading role in any time or any place. Daniel Auteil, an unhappily married cartoonist, chooses only to revisit the first time he saw the love of his life, 40 years earlier.

AMAZING GRACE
More than 45 years in the making, this video recording of Aretha Franklin performing live, was originally filmed in 1972 by Sidney Poitier as an accompaniment to one of the greatest live albums ever recorded. Technical hitches and Aretha herself meant this footage laid gathering dust until Alan Elliott picked up the mantle last year. Be grateful he did — this is a spiritual, magnificent concert that can't be missed. At the height of her career Aretha wanted to go back to her roots and listening to her voice blending beautifully with the gospel choir here you know she never left them.

COME TO DADDY
Elijah Wood, Stephen McHattie and Madeleine Sami lead Kiwi director Ant Timpson's feature-length debut about a father-son reunion that goes very wrong. Part black comedy, part deranged thriller, Come to Daddy is the family reunion you don't want to be a part of.

THE LODGER: A STORY OF THE LONDON FOG
Celebrate Alfred Hitchcock's 120th birthday and NZIFF's 20th collaboration with the Auckland Philharmonic Orchestra with this atmospheric film set in the London fog. The Lodger is a suspenseful morally ambiguous thriller, in the way only Hitchcock can do them. This silent film was released in 1927 and all the Hitchcock hallmarks are there: blondes, double bluffs, murders and his first cameo appearance. The APO will recreate the film's score in real time.

LES MISERABLES
The lines are blurred between corrupt cop and upstanding criminal in this Cannes Jury Prize winner. Les Miserables is an explosive French thriller that takes place over the course of a few days after the 2018 Football World Cup win. Director Ladj Ly shows the gritty side of Paris in this tightly wrought drama.

VIVARIUM
A young couple gets caught up in a dystopian nightmare in this unnerving thriller from Lorcan Finnegan. Jesse Eisenberg and Amanda Poots play the couple who are seemingly unable to leave the suburb that they just bought a house in, as every road leads them back to where they began and there are no lines of communication with the outside world.


BY THE BALLS
Believe it or not, there was a time when the All Blacks weren't the champions they are now. This gripping documentary focuses on the lead up to the first Rugby World cup in 1987 as seen through the eyes of the players themselves. Off the back of a controversial tour of South Africa and the bombing of the Rainbow Warrior, politics and sports clashed and highlighted the divisive of the team, and the nation.

APOLLO 11
Experience the moon landing as it happened 50 years ago with Todd Douglas Miller's inspiring documentary. Assembled from a newly discovered archive of 65mm footage and more than 11,000 hours of audio recordings, the film looks so sharp it could have been shot yesterday.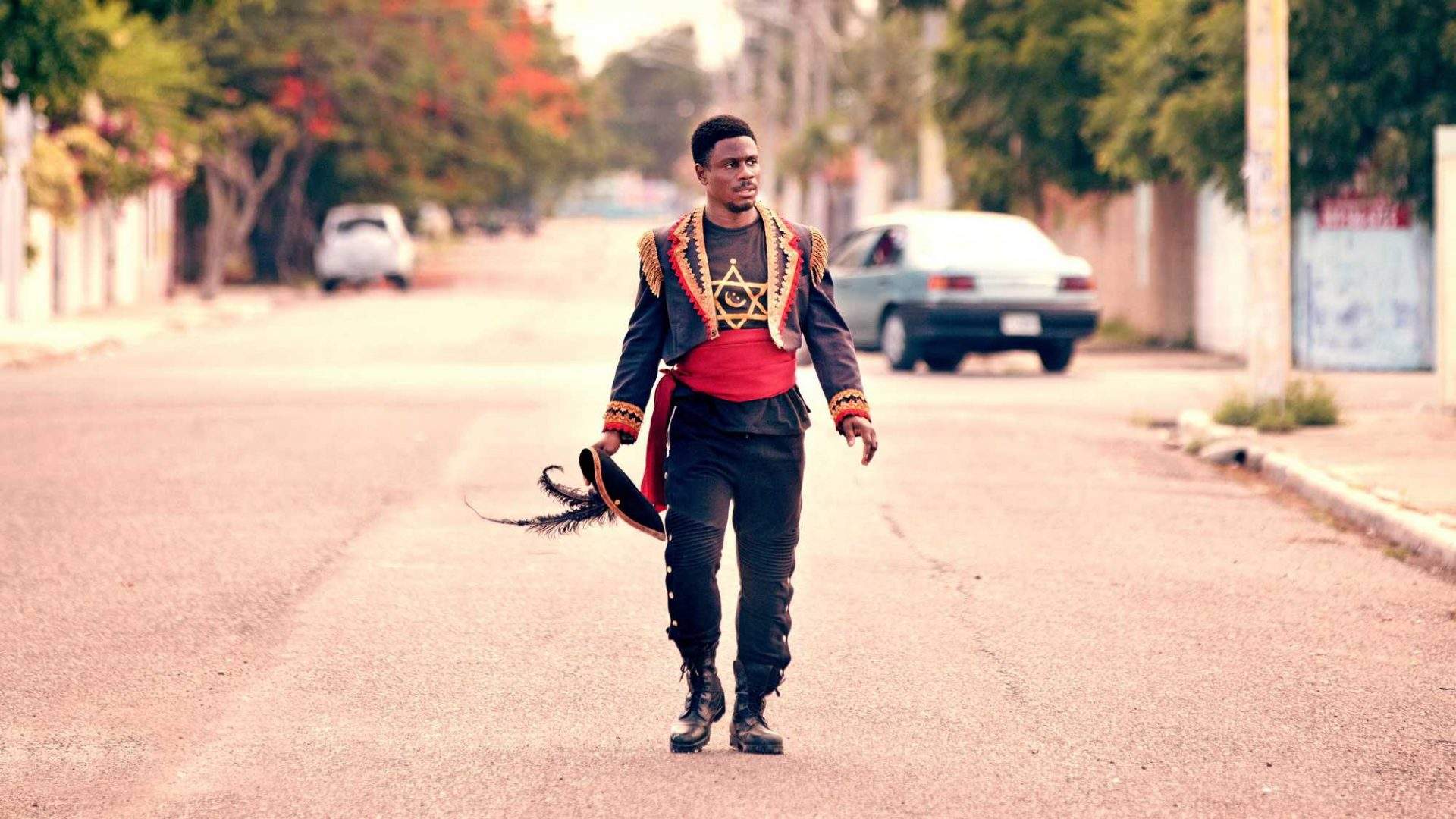 THE DAY SHALL COME
Welcome back Chris Morris. His first film after 2010's Four Lions, The Day Shall Come is an outrageous satire taking on America's obsession with the war on terror. It stars newcomer Marchant Davis as an impoverished preacher and the Head of the Star of Six sect. Their beliefs are unorthodox enough to attract the attentions of Anna Kendrick's FBI agent who is keen to impress her boss. Expect inept cops and casual indifference with a slice of absurdity.

The New Zealand Film Festival runs in Auckland from 18 July to 11 August. Check out the full program on the festival website for tickets and more information.
Published on July 11, 2019 by Janine Smith