Five Ways to Celebrate Matariki Around Tamaki Makaurau Auckland This Month
Celebrate the Māori New Year with friends and whānau in a series of immersive events around the city.
This year marks the first year the country is publicly recognising Matariki – the Māori New Year. The rising of a celestial cluster of stars that arrive in the early morning sky in mid-winter, Matariki marks a time for reflection and new beginnings. It was also traditionally a time to prepare kai stocks for winter — and if the stars appeared particularly bright, it forecasted an abundant season ahead.
Now the whole country finally gets to celebrate thanks to the newly established public holiday on Friday, June 24 — and there are going to be a whole host of ways to celebrate around Tamaki Makarau. We've put together some of our top picks so you can celebrate with friends and whānau in the coming weeks.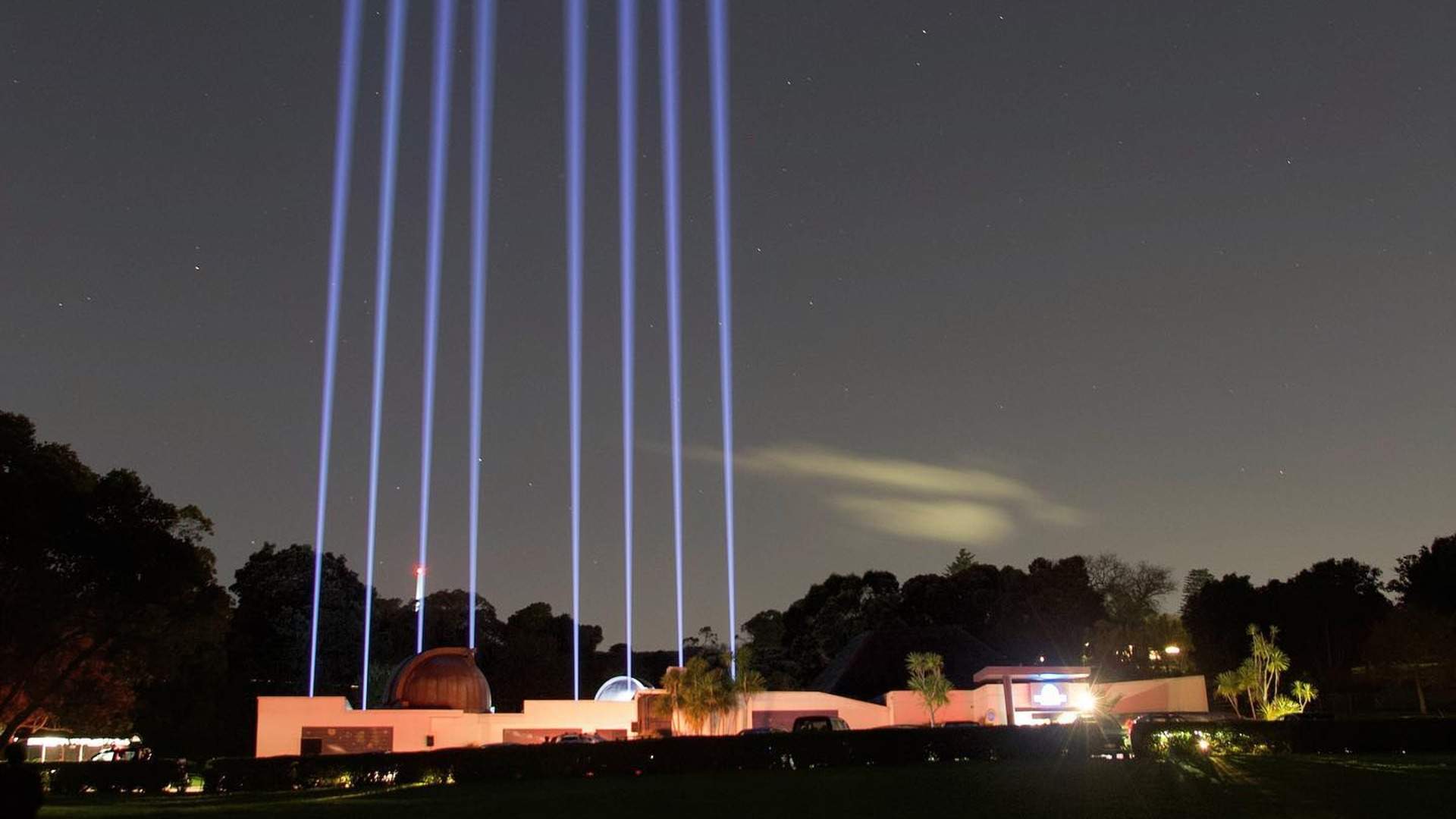 The Stardome is celebrating Matariki every evening this week, with a fully immersive outdoor light show beaming up into the night sky. Attendees of this free event, running every 10 minutes from 6.30pm-7.30pm each night (and until 9pm on Friday and Saturday) will be treated to a dazzling display of pillars of light shooting into the night sky — a nod to the fires traditionally lit on Matariki, with embers rising into the sky reminding us to cast our eyes skyward. There's no need to book for this free, family-friendly event — just show up on the front lawn on any evening up until Sunday, June 25.
As part of the show, the Stardome will be opening its doors free of charge, for a 10-minute kōrero from a Stardome presenter about the stars' significance to Matariki. If you're keen to head in during the day, the Stardrome is also running a free open day on Friday, June 24, so you can drop in and make the most of the country's first Matariki public holiday.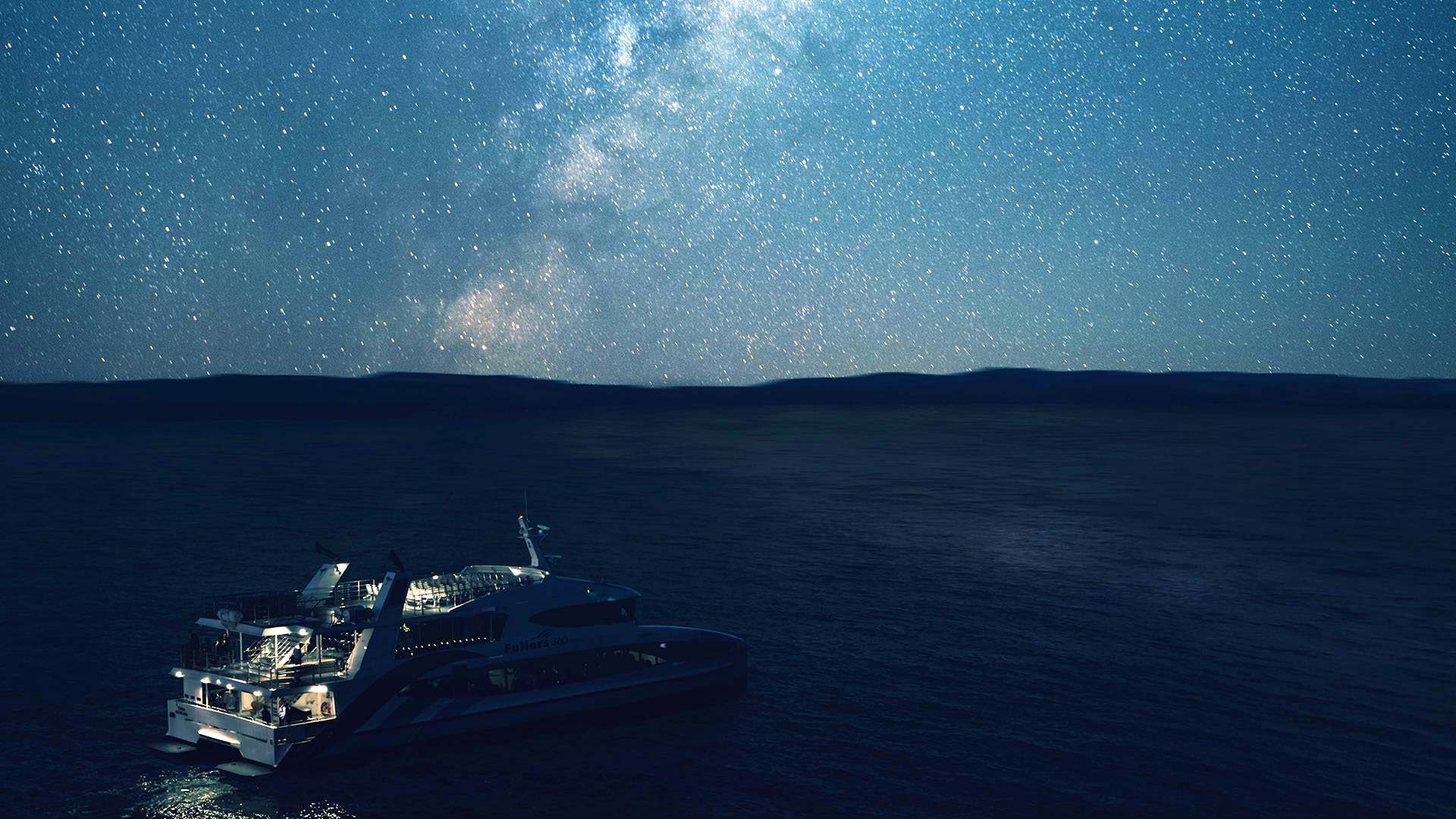 Looking for a completely immersive stargazing experience? It's tough to find a spot without light pollution in the city — but what about taking to the ocean? For the first time, Fullers360 ferries are running a special one-off Matariki dawn sailing, in partnership with Ngāti Pāoa and Dark Sky Waiheke Island. With an arrival time at the ferry terminal of 3.45am (yes, you'll need to be quite the morning person), the ferry takes off at 4am, heading for the far end of Waiheke Island where no light pollution means the stars are shining especially bright.
You'll then be invited to the top deck to view the Matariki constellation and learn about its cultural significance. Sail back to Auckland as the sun rises — a truly once-in-a-lifetime experience. And don't worry — you'll get a hot drink and some brekkie to warm you up. Tickets cost $65 per adult and $35 per child — find all the info on the official site.


Karagahape Road is throwing a progressive street-long party for Matariki on Thursday, June 23, with a packed schedule of live music, art and fashion exhibitions, delicious kai and other delights. From 5pm live music will be pumping on both indoor and outdoor stages, with the Katayanagi Twins, Sid Diamond and Sunshine Soundsystem on the Pocket Park stage, and Sandy Mill, Majic Paora and REI taking the stage at Neck of the Woods. Fashion and art exhibitions will be held in the street's many gallery spaces, while shop window installations will make your stroll even more exciting. Nab some locally made goods at the Samoan market and catch some of the road's famous drag queens taking over the rainbow crossings.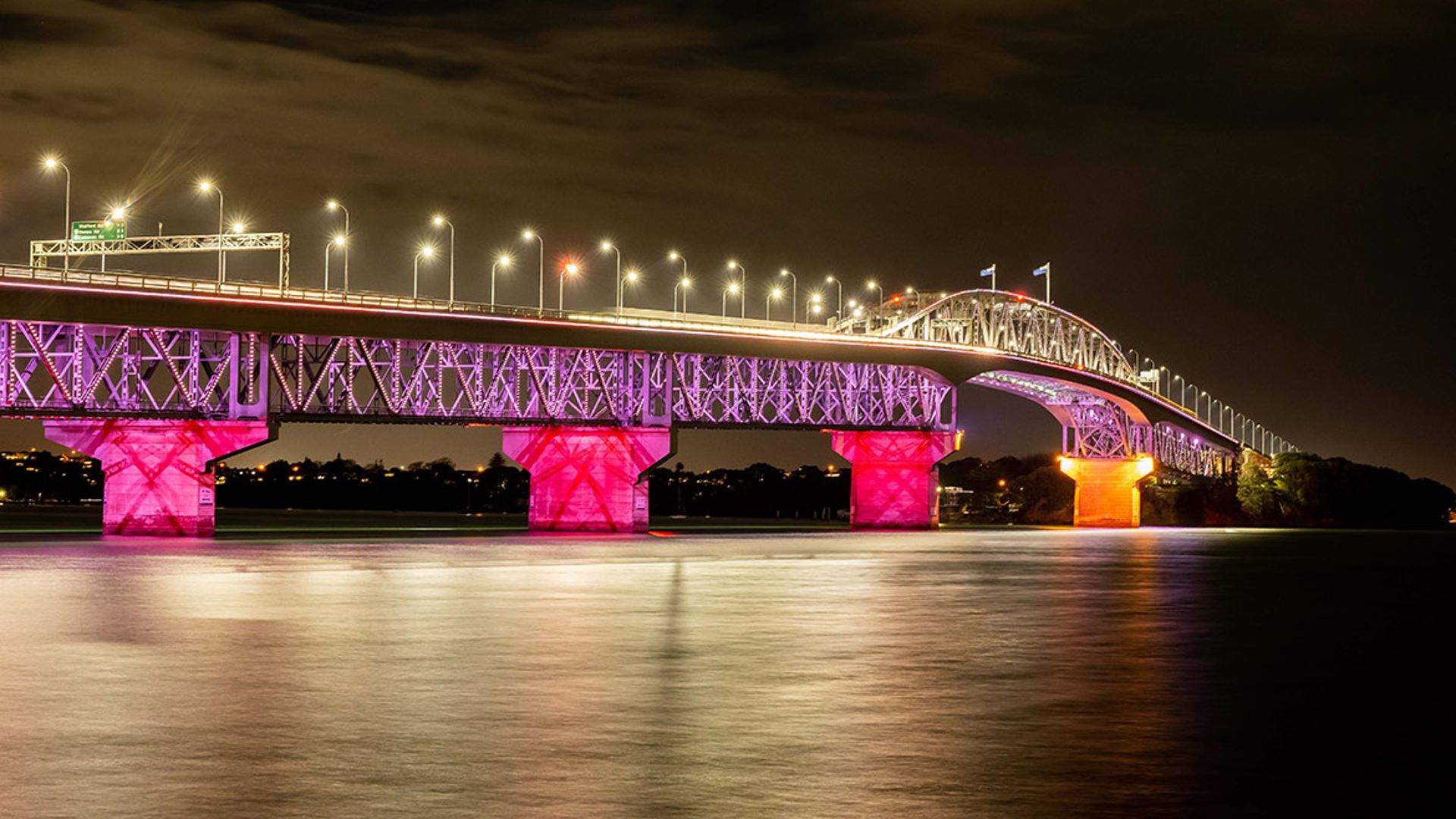 While the main light attraction of Matariki is the stars in the night sky, some of the city's famous landmarks will be illuminated with incredible light shows as a nod to the holiday. Auckland's Harbour Bridge will be illuminated up courtesy of Vector, with a light show especially curated to represent the Ahikāroa — the longburning fires of occupation. This will play for six minutes, every half hour from 6pm until midnight, on Tuesday 21 June and then on select evenings from then until Saturday 9 July.
The Sky Tower will of course be putting on a show with a progressive lighting display showing the journey of Matariki. From Tuesday, June 21 it will be illuminated with a display representing the rising Matariki sky, before moving through blue and purple over the coming days for Te Tirohanga (the viewing of the Matariki constellation) and finishing with yellow-orange to mirror a sunrise.


Wrap up warm and head down to Silo Park on July 2 and July 3 — the waterfront will be coming alive with two days of activities including live music, kapa haka, poi-making workshops, installations and delicious kai to warm you up. Herbs and MAJIC will be taking to the main stage to keep the beats flowing, along with a bevvy of other Māori acts. Make sure to come hungry — Kai Sisterz, the Mussel Man and Māori Mex will all be slinging some delicious eats.
Introducing Concrete Playground Trips
Book unique getaways and adventures dreamed up by our editors