ARTS & ENTERTAINMENT
Secret Garden 2015 Dates Announced
Sydney's most clandestine festival has fewer secrets these days.
Secret Gardeners, get your diaries out: the festival has officially announced its 2015 return. On Friday, February 27, and Saturday, February 28, just as summer is packing its bags, the most clandestine event on the music calendar will arrive at its once secret, now regular destination known as 'The Farm', a 3000 acre property on the city's fringes.
As usual, we won't know the lineup until well after the ticket allocation is exhausted. We can tell you, however, that tickets will go on sale at 9am on November 14, with the supporters' ballot happening on November 7. Admission for both days is $185, while for Saturday only it's $125. If previous experience is anything to go by, tickets are likely to be snapped up within a few hours.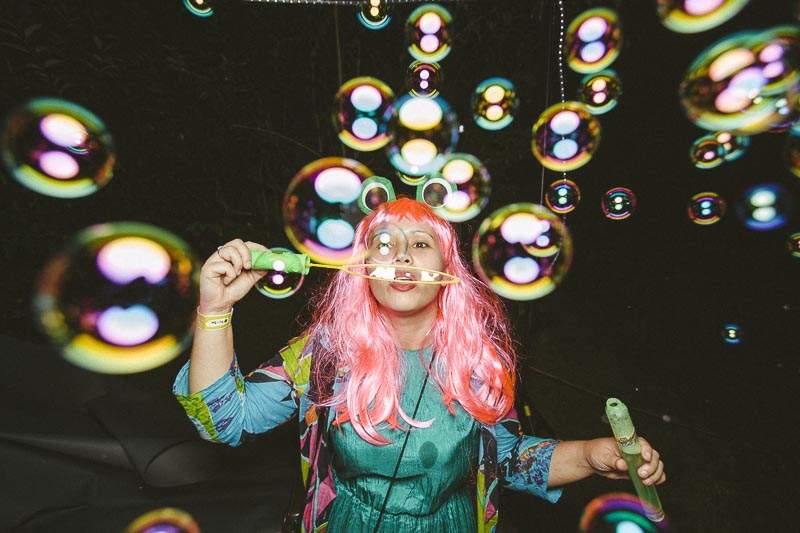 Since last year, the Secret Garden crew has been busy, in their own words, "making improvements, watching bands in dark rooms, and dreaming up the wildest, grandest playground that the farm has ever seen". We can expect new spaces and increased weather readiness. Numbers, meanwhile, will remain at their comfortable and intimate limited capacity, despite the fact that the program is promising to deliver "the best Secret Garden yet". There'll be a handpicked selection of "memorable" previous acts, combined with a bunch of new favourites. Last year, the crowd was treated to appearances from Worlds End Press, Bloods, Elizabeth Rose, Donny Benet and numerous other artists.
All in all, the festival will continue to uphold its two founding aspirations: to be the best, most unusual weekend music event around and to raise plenty of funds for charity. Last year, $100,000 in proceeds were donated to an array of charities, including Oxfam, Sarah Hilt Foundation and Girls and Boys Brigade. On the 'unusual' front, the first day of the festival has typically been themed and elaborately costumed, and this year looks to carry on that tradition, with organisers instructing you to "Get your sewing kits ready".
Published on October 20, 2014 by Jasmine Crittenden