ARTS & ENTERTAINMENT
The Bluffer's Guide to Recording a Song
From setting up camp in the snazziest of recording studios to shouting into your computer's built-in microphone, this guide's aimed to show you some of the essentials of recording a song right here in Auckland.
The Bluffer's Guide to Recording a Song
From setting up camp in the snazziest of recording studios to shouting into your computer's built-in microphone, this guide's aimed to show you some of the essentials of recording a song right here in Auckland.
---
Given the technology we have access to this day and age, recording a half-way decent song has become reality for every man and his dog. From setting up camp in the snazziest of recording studios to shouting into your computer's built-in microphone, this guide's aimed to show you some of the essentials of recording a song - including how to set up your own home studio; and which studios and producers to use, right here in Auckland.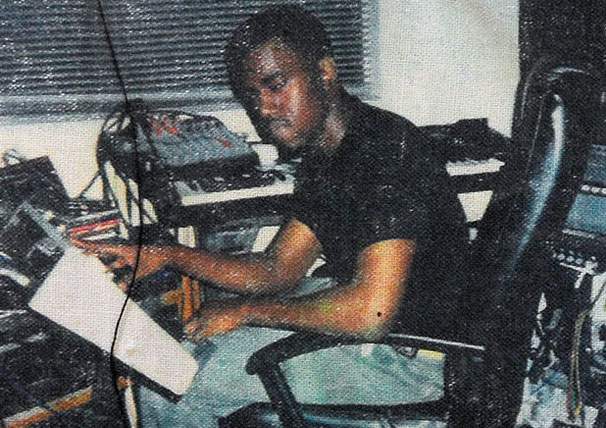 Home Recording
There are plenty of good quality music software or digital audio workstations (DAW) out there that will assist you in getting a song from the bottom of the barrel to a top notch end product. If you want to save forking out on a proper studio then you could start by looking at a few available for download on your computer.
Apple's beginner, user friendly recording programme GarageBand is extremely straightforward and even comes with an assortment of instrumental loops to get you started on your next big hit (drums, keyboard, animal sounds, you name it). A step up from GarageBand is Logic Pro, Cubase or the preferred program of many studio engineers - ProTools.
In addition to your choice of software and a computer, you're going to need a few pieces of equipment - an instrument, a microphone, headphones, an audio interface - which handles input and output of audio from your computer, some talent.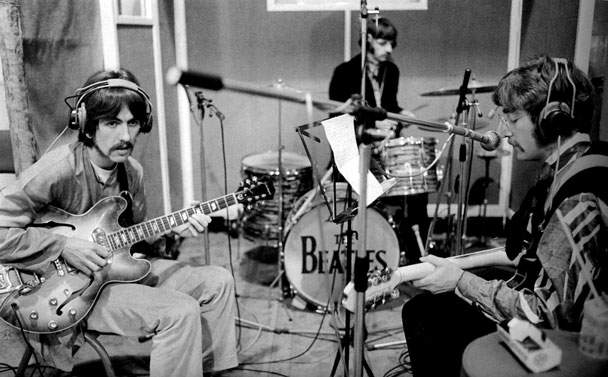 Studios
If you'd rather let a qualified engineer twiddle the knobs then there are a good selection of great studios on offer in Auckland. Studios can be hired by the hour, day or week depending on the size of you wallet and whether you're trying to attempt your own interpretation of Beethoven's 5th Symphony or simply record a one-off vocal take.
Roundhead is Neil Finn's Newton-based studio and is home to a 1974 Neve 8088 Inline Console originally built for The Who, a machine which has recorded the likes of Kayne West, Wilco and Augie March.
Price: The indie rate is $850 for one day or $1500 for two days, which is available to independent artists who don't have financial backing from a record label or funding from NZ On Air. The rate entitles you to up to 10 hours per day.
Phone: (09) 377 7600
151 Newton Rd, Newton, Auckland
The country's best known studio is also home to a 1970s Neve Console. A who's who of local musicians have been through York Street's doors and you can even hire some of them to perform on your track. The York St session band, Popscience, have collectively recorded more than 50 albums and received 14 Tuis and 1 Silver Scroll. The studio also pride themselves on their coffee-making skills.
Price: $150 plus GST per hour. Full day rates and block booking discounts available.
Phone: (09) 307 1444
28 York St, Parnell, Auckland
Located on Mt Eden Road, the The Lab is a former underground club, one of the country's leading vintage studios and apparently home to the ghosts of illegitimate children. The multi-room space is like a large comfortable lounge that also happens to have a serious studio in it, stacked with equipment of the highest quality.
Price: $100 per hour / $1000 per day. Rates include GST and house engineer.
Phone: (09) 623 3930
537 Mt Eden Rd, Mt Eden, Auckland
Revolver was founded in 1989 and according to the studio's Facebook page has a parking lot. For those wanting to commit 100% of your inner demon to the vibe then this is the place to be with accommodation also available on site.
Email: george.revolverstudios@xtra.co.nz Phone: (09) 235 9730
Price: Negotiable
53 Glenbrook - Waiuku Road (opposite Cornwall Rd), Waiuku, Auckland

Producers
The role of a producer is of often misconstrued. Traditionally a producer not only steers the vision of the song but is also the manager of the whole project, overseeing recording, mixing and mastering. Many studios offer in-house producers that come included in the daily hireage cost. Alternatively, you could approach someone's work you like the look of and discuss a rate, which will depend on who they are and what it is you're after.
Famous international producers include George Martin who was involved with each of the Beatles' original albums; Phil Spector, creator of 'the wall of sound' and producer of The Ronettes, Tina Turner and Ramones; Rick Rubin, founder of Def Jam and producer of Black Sabbath, Beastie Boys, RHCP and heaps more.
Some notable producers closer to Auckland however, include -
Andrew Buckton
Owner of Studio 203 - located above the best kebab shop on Symonds St - and a producer with a good grasp on rock n' roll and guitar music. His resume includes some of New Zealand's foremost artists including Crowded House, Dave Dobbyn, Supergroove, The D4, Midnight Youth and HLAH.
Olly Harmer
The main man behind Mt Eden's Lab studio (as mentioned above). He won a Tui for his engineering work on The Naked & Famous' 2010 debut album 'Passive Me, Aggressive You' and was a finalist in the same category in 2012 for Victoria Girling-Butcher's album Summit Drive, which he recorded, mixed and mastered.
Jeremy Toy
The multi-instrumentalist and frontman of lo-fi-guitar-turned-disco-band She's So Rad and producer of Opensouls, Watercolours, Hollie Smith and heaps more. As a session musician Toy has recorded with the likes of Anika Moa, David Dallas, Liam Finn, Homebrew and also runs a studio called Spare Room Studios.
Kody Nielson
The frontman of post-punk band The Mint Chicks and producer of Bic Runga for her latest album Belle, and indie bands The Psychs, Clap Clap Riot and Sherpa.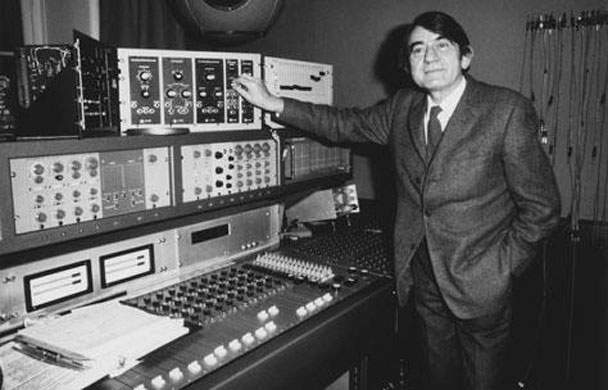 Mixing and Mastering
If you're looking to release your new song to the masses via radio or even online, mixing and mastering is key.
To put it simply, mixing is the arrangement of multiple layers of audio including volume levels and the addition of effects like compression, echo, distortion and flanger etc.
Mastering is the final creative process to achieve a professional cohesiveness through tonal balance, volume and treating previously missed imperfections. The final track order, gaps between tracks and track IDs and ISRC information are also added for worldwide digital verification. Confused? You should be, the art of mastering is a mysterious realm and not for the faint of heart.
Mixing and mastering can be done in-house at your selected studio or done by an engineer that specifically works in that area. Costs again will have to be discussed with the engineer and will be dependent on who you ask and the kind of project.
Located in Titirangi, Kog is boasted as the country's only mastering studio to provide music at the new higher quality 'Mastered for iTunes' standard.
Mastering engineer: Chris Chetland
Phone: (09) 817 5322
Price: Email Chris at chris@kog.co.nz
Mastering via the internet. DSP will take your project to the next level using detailed studio monitoring and a combination of analogue hardware and cutting edge digital tools.
Mastering engineer: Rupert Brown
Phone: 022 404 4025
Price: Unsigned artist - $79/per track
The iconic Herne Bay studio has played host to many international and local artists over the years, including The White Stripes, Kenny Rogers, Split Enz, Th' Dudes, Hello Sailor and heaps more.
Phone: 09 376 2426
Mastering engineers: Simon Lynch, Steve McGough, Dave Rhodes, Kim Walker.
Price: Email studio@stebbing.co.nz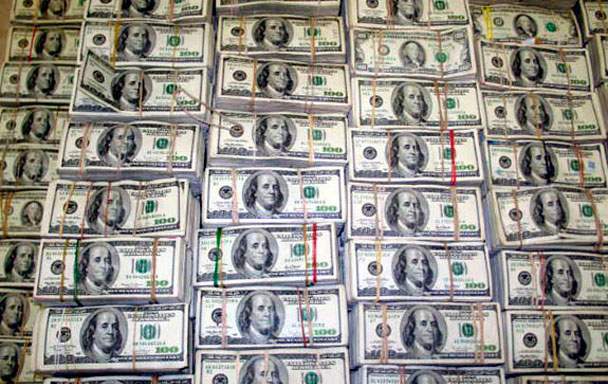 Funding
Costs can quickly pile up when you add in a producer, studio, mixing and mastering. With government broadcast funding agency NZ On Air you can apply for two types of music funding through their monthly MakingTracks scheme - video funding to the tune of $6000 and recording and video funding at $10,000. To meet the criteria you need to tick off a minimum of 10 out of the 22 boxes - which range from your number online followers via Twitter/Facebook/MySpace to whether or not you've completed a nationwide tour. Successful applicants must contribute $2000 of their own money towards the project.
MakingTracks is tailored towards reasonably established acts, so if you can't meet the required criteria straight away then your next best bet is music discovery site TheAudience.co.nz. Funded by NZ On Air, TheAudience.co.nz is open to anyone with music and an internet connection. Every month the website presents the leading song on their 'Wildcard Chart' with a $10,000 Making Tracks grant for recording and filming a video for a song. Previous winners include Watercolours and PNC.
Disclaimer: It's a long way to the top if you want to rock n' roll.

Published on December 05, 2013 by Stephen Heard