ARTS & ENTERTAINMENT
Must-See Art Exhibitions to Check Out in Auckland This Winter
Take in some culture via Auckland's plethora of warm, dry art galleries.
The weather's a bit shit so you can't go to the beach, you've binge-watched all your favourite shows, and you fear for your safety stepping outside with Auckland's current random tendency for mini tornados and roof-ripping winds. What is there left to do but take in some culture, via Auckland's glorious plethora of warm, dry art galleries?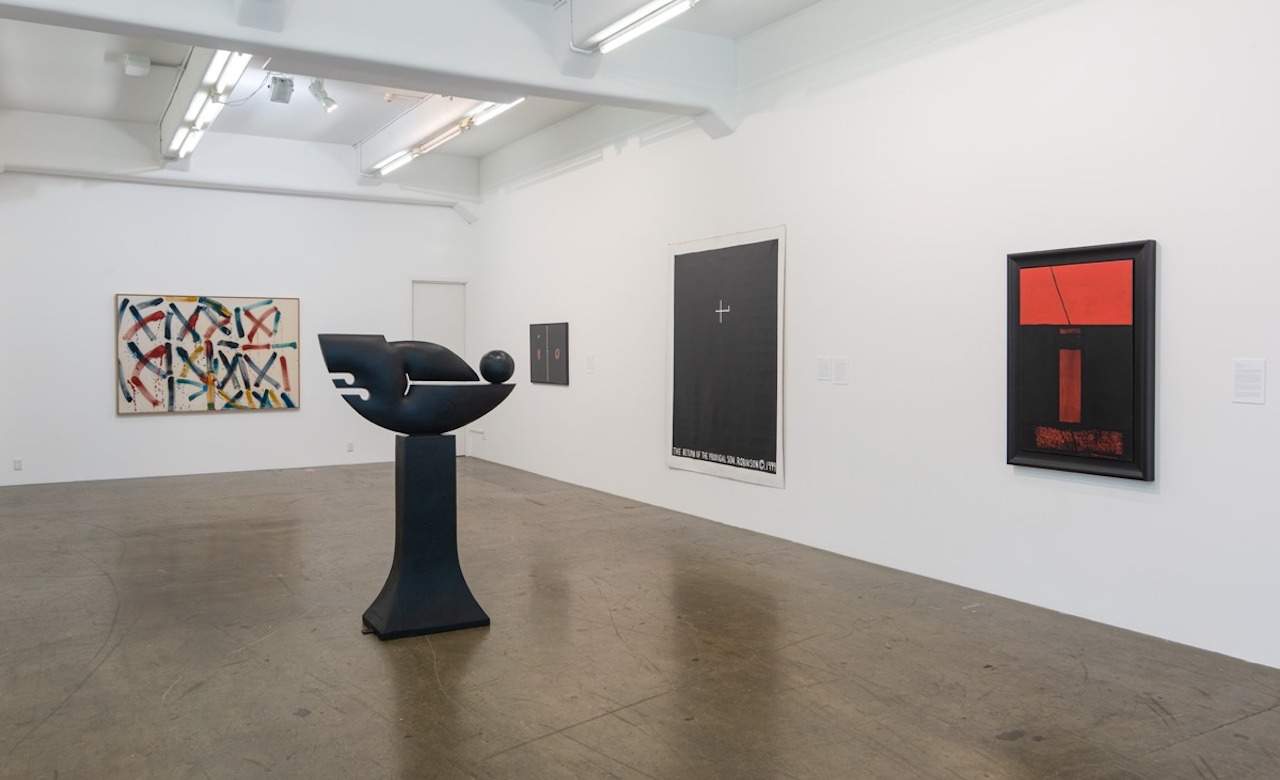 Tick off Gow Langsford's group exhibition, Michael Lett's Dan Arps & Fiona Smith, and the Frances Hodgkins show at the Auckland Art Gallery first, as they finish up on 31 August and 1 September respectively. 
The Spring Catalogue exhibition at Gow Langsford Gallery has been a tradition for over 25 years, showcasing significant works of art by established New Zealand and international artists. This year, the exhibition runs across both the Lorne Street and newly renovated Kitchener Street Gallery spaces, and includes work by Gordon Walters, Lois White, Colin McCahon, Patrick Hanly, Karl Maughan and others.
Dan Arps & Fiona Clark are something of a quirky pairing, with Arps' tactile sculptural forms set on whitewashed and fluoro spray-painted plinths and Clark's series of photos of bronzed 80s bodybuilders, but it somehow works. 
Frances Hodgkins: European Journeys traces the painterly progress of one of New Zealand's most significant and prolific artists of the 20th century. More than 150 artworks produced between 1901 and 1946 show Hodgkins' development and nomadic lifestyle, from early watercolour travel sketches of the French Riviera, Morocco and Venice through to her first contact with modernism in Paris, and oil paintings from her later life in Britain. As an added bonus, original artworks by her friends and contemporaries including Monet, Picasso, Degas and Matisse are dotted throughout.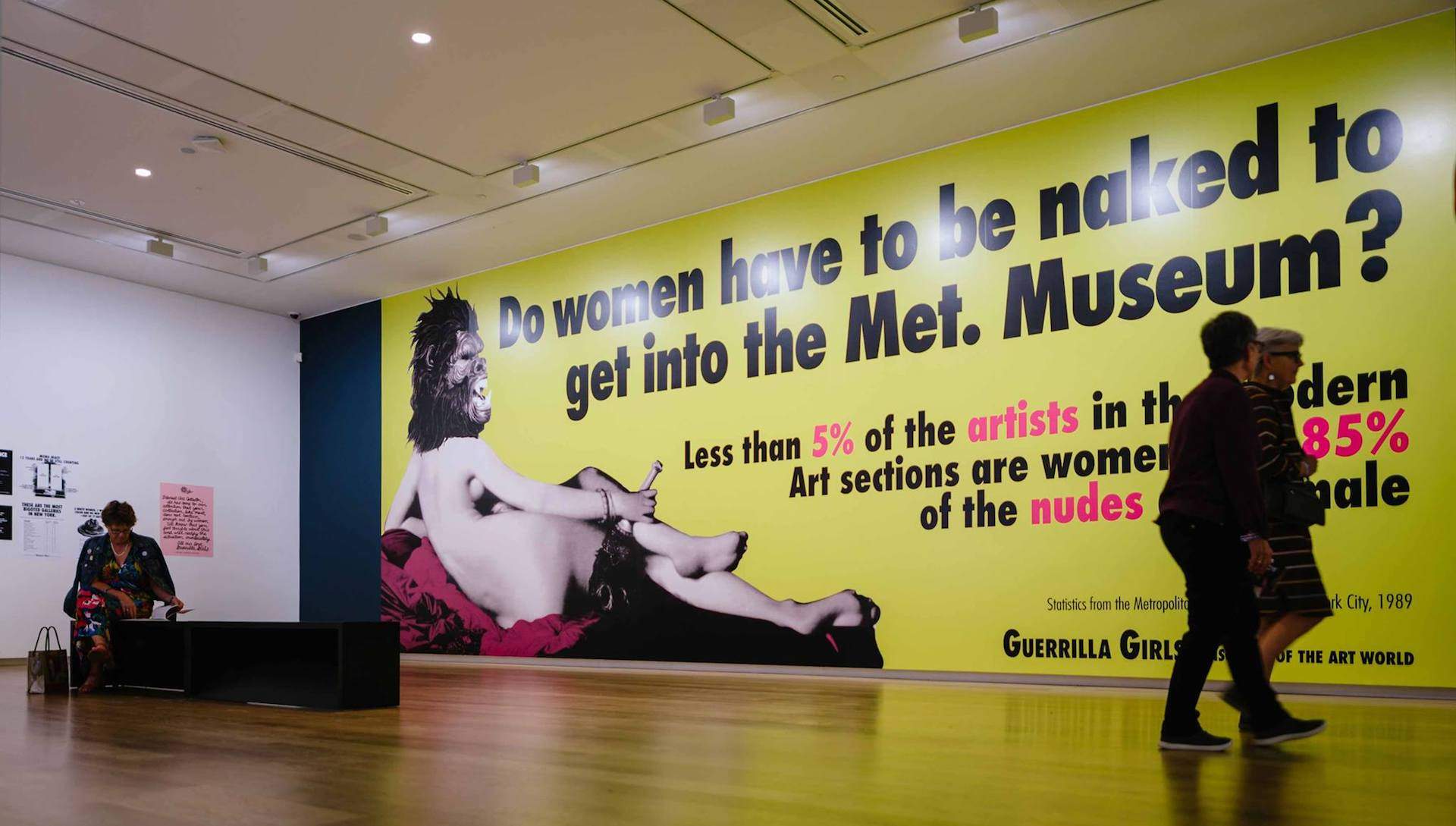 While you're at the AAG, swing by Guerrilla Girls: Reinventing the 'F' Word – Feminism!
Best known for their gorilla masks, bold visuals and frank-yet-funny messages, the Guerrilla Girls are an anonymous collective of feminist activist artists dedicated to "exposing discrimination in the art world, in politics and in the film and music industries." This powerful and punchy exhibition follows the collective's artistic practice from 1984 until 2016, and runs until 15 October.
Ponsonby's Objectspace always has multiple interesting things going on — right now this includes Yea Well, Now Since Then, an eye-catchingly engaging ceramic show by critically acclaimed Dunedin artist Jim Cooper inspired by seeing the aftermath of a class of school children's first attempt at throwing pottery on a wheel. It runs until 12 October.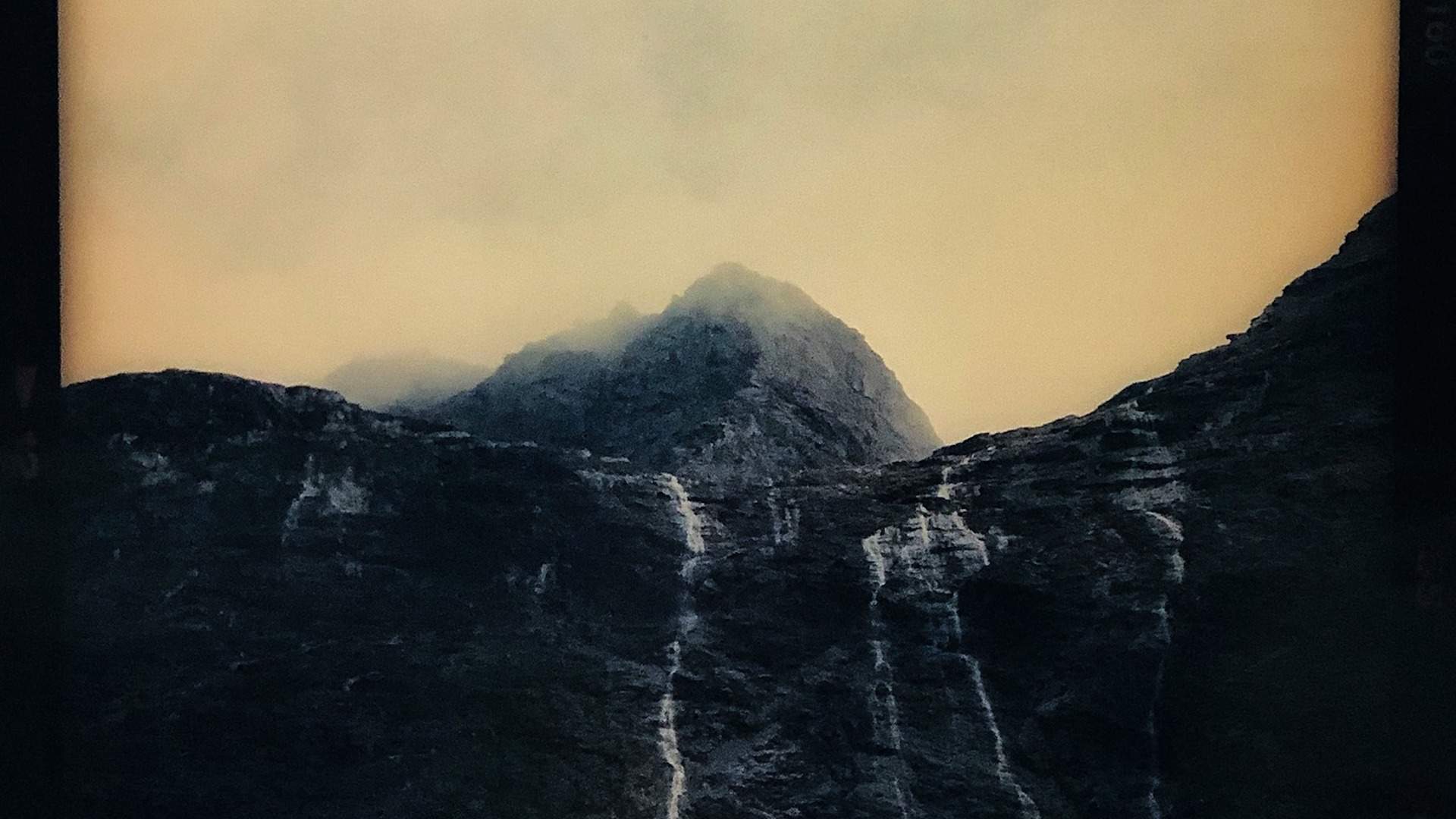 Photographer Derek Henderson returns to the Melanie Roger gallery on Karangahape Road until 14 September with new show Age of Reason, a series of striking, filmic New Zealand landscapes that's divergent of his previous work.
Also on the K' Road strip, Artspace presents 4/4, its annual 'new artists' show. Presented in two parts over ten weeks, two of the four participating artists will exhibit in each four-week period. The first exhibition (31 August to 28 September) features Intimate Atmospheres., a moving image work, drawing, and photographic series by Daniel John Corbett Sanders and And then, one day, my love, you come out of eternity., paintings by Anh Trần. The second exhibition (12 October to 9 November) features And the sky slowly seeping through, a performance and installation work by Severine Costa alongside Sharing Directions, an installation and photography by Xander Dixon.
Staying on the K', have a browse of Yuk King Tan's Crisis of the Ordinary at Starkwhite, on until 7 September, a collection of "miscellanea of protest, discarded objects from demonstrations across New Zealand, Hong Kong, Korea and other places," — loudspeakers, batons, cameras, drones, bottles, books and canisters — each item captivatingly bound in brightly coloured thread.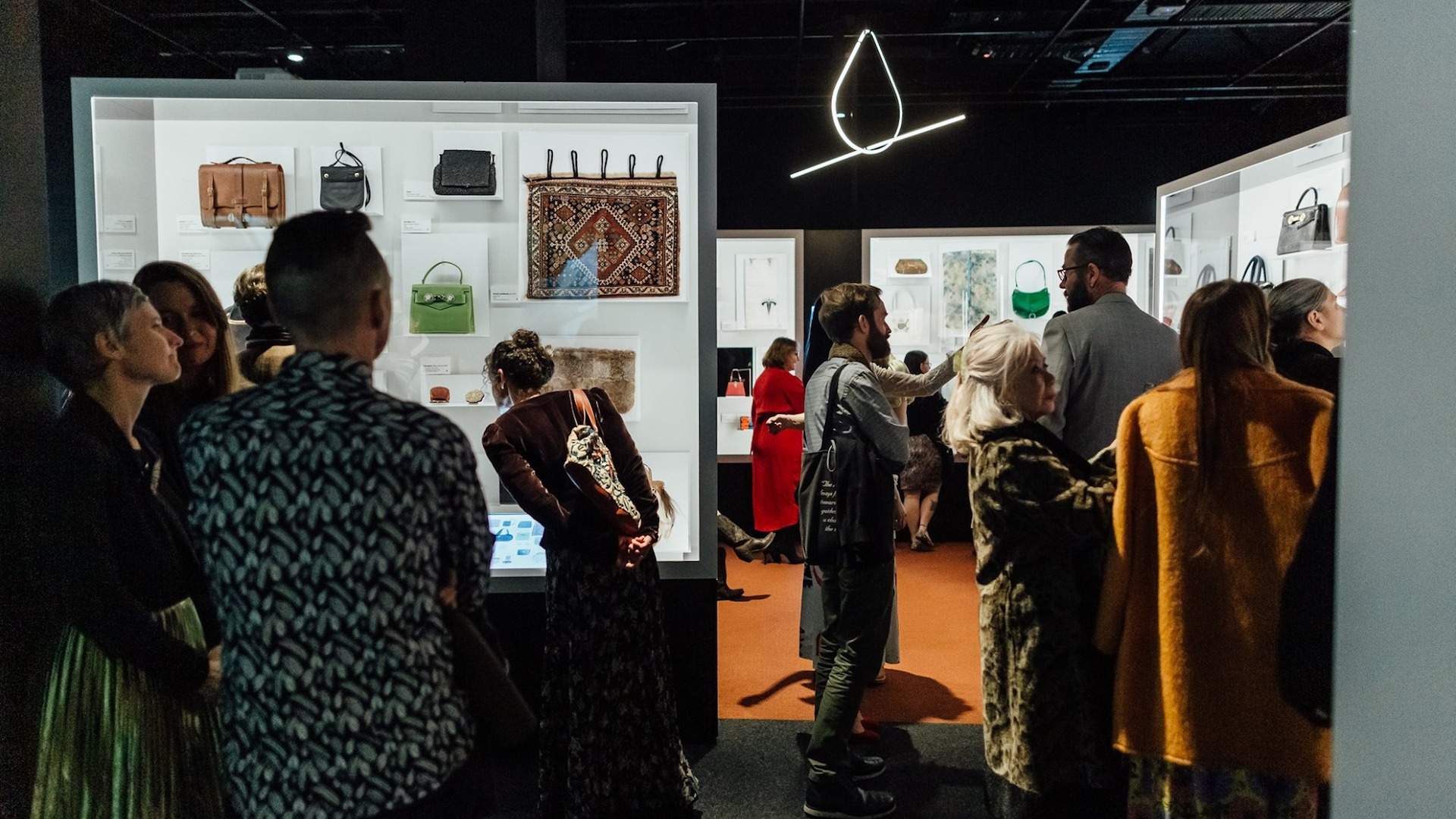 One for art, fashion and history lovers, Carried Away: Bags Unpacked, at the Auckland Museum until 1 December, showcases over 150 weird and wonderful bags from the museum's collection, many on display for the first time. Dating from the 1750s to 2019 and from more than 30 countries, among the more curious are an albatross foot purse and a bear gut bag with fur trim, as well as pieces from iconic fashion designers such as Issey Miyake and Gianni Versace.
And finally back to the Auckland Art Gallery to take in A Place to Paint: Colin McCahon in Auckland. When Colin McCahon moved to Auckland from Christchurch in May 1953, his geographical shift also brought about a distinct change in his art. For the next 30 years, his painting "responded to the landscapes around his homes and studios in the Waitakeres, inner city Auckland and Muriwai." During that period, McCahon also created works that became part of Auckland's built environment – including the must-see painted windows commissioned for the Convent Chapel of Our Lady of the Missions in Remuera, as well as other large scale paintings from the 1960s, and major paintings created at his Muriwai studio in 70s and early 1980s. You've got until 27 January, 2020 to see this one.
Published on August 26, 2019 by Josie Steenhart