ARTS & ENTERTAINMENT
You Can Now Take a Virtual Tour of Auckland Art Gallery
The Gallery isn't reopening its doors to the public until late June.
Auckland Art Gallery Toi o Tāmaki won't reopen its doors to the public until late June, but art lovers across the world can now explore the space via a new digital exhibition platform. 
The new virtual platform transforms the Gallery's exhibitions into a digital experience with an immersive soundtrack. Available on desktop computer, tablet or smartphone, the platform allows users to choose between three different tour experiences, from a family tour with fun facts and art-making activities, to a curator's highlight tour that covers insights and stories, and an in-depth experience with extended artwork labels.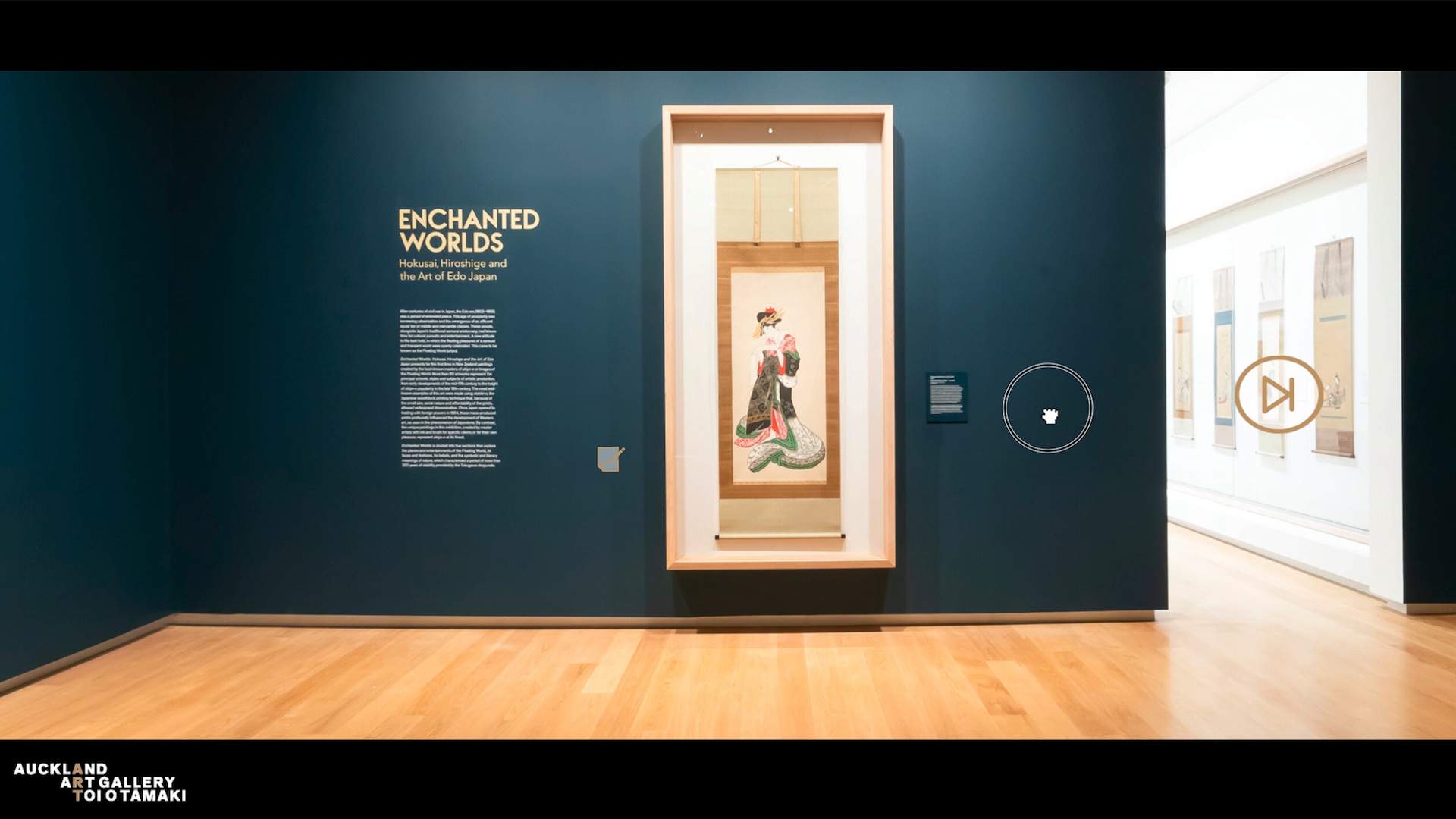 The platform launches with the Gallery's major exhibition Enchanted Worlds: Hokusai, Hiroshige and the Art of Edo Japan, which showcases original paintings by artists and schools of Japan's Edo period (1603–1868). Using navigation tools to virtually 'walk' through spaces, users can explore Enchanted Worlds via high-resolution digital images offering close-up views of the intricate, hand-painted details of over 70 exquisite and rare artworks, including delicate silk paintings, precious scrolls and vibrant folding screens.
Future updates to the tour are planned with further features to include te reo Māori translations and an audio tour.
Auckland Art Gallery Toi o Tāmaki's virtual platform is now up and running. To tour the Enchanted Worlds exhibition, visit virtual.aucklandartgallery.com.
Published on May 18, 2020 by Stephen Heard