Our Land Is Alive
At this opening inside Cordis Auckland you can sip on blue agave from Golden Bay, spiced rum from the Bay of Islands and vodka from Cardrona.
It's already home to one of the most comprehensive buffet restaurants in the city and a sophisticated lounge serving high tea. Now, Cordis Auckland has opened a new bar spotlighting the rich produce of Aotearoa.
Located at the entrance of the Symonds Street hotel, Our Land Is Alive is unashamedly inspired by the beauty of New Zealand. The theme runs from a hand-painted mural on the ceiling representing the 'Land of the Long White Cloud' through to the rescued kauri bar top and selection of native plants dotted around the outdoor courtyard.
From behind the bar comes the best spirits, wines and craft beers sourced from everywhere between Northland, Central Otago and the Chatham Islands. Classic cocktails have even been given a New Zealand slant. A New York-style sour, here called the 'Tāmaki Sour', comes with Thomson's 'Two-Tone' whisky and syrah from West Auckland's Babich winery. There's an old fashioned incorporating mānuka smoked bourbon from Silverdale, plus the 'Kikorangi Fizz', which spotlights Martinborough's Lighthouse Gin, alongside yuzu tonic and butterfly pea tea.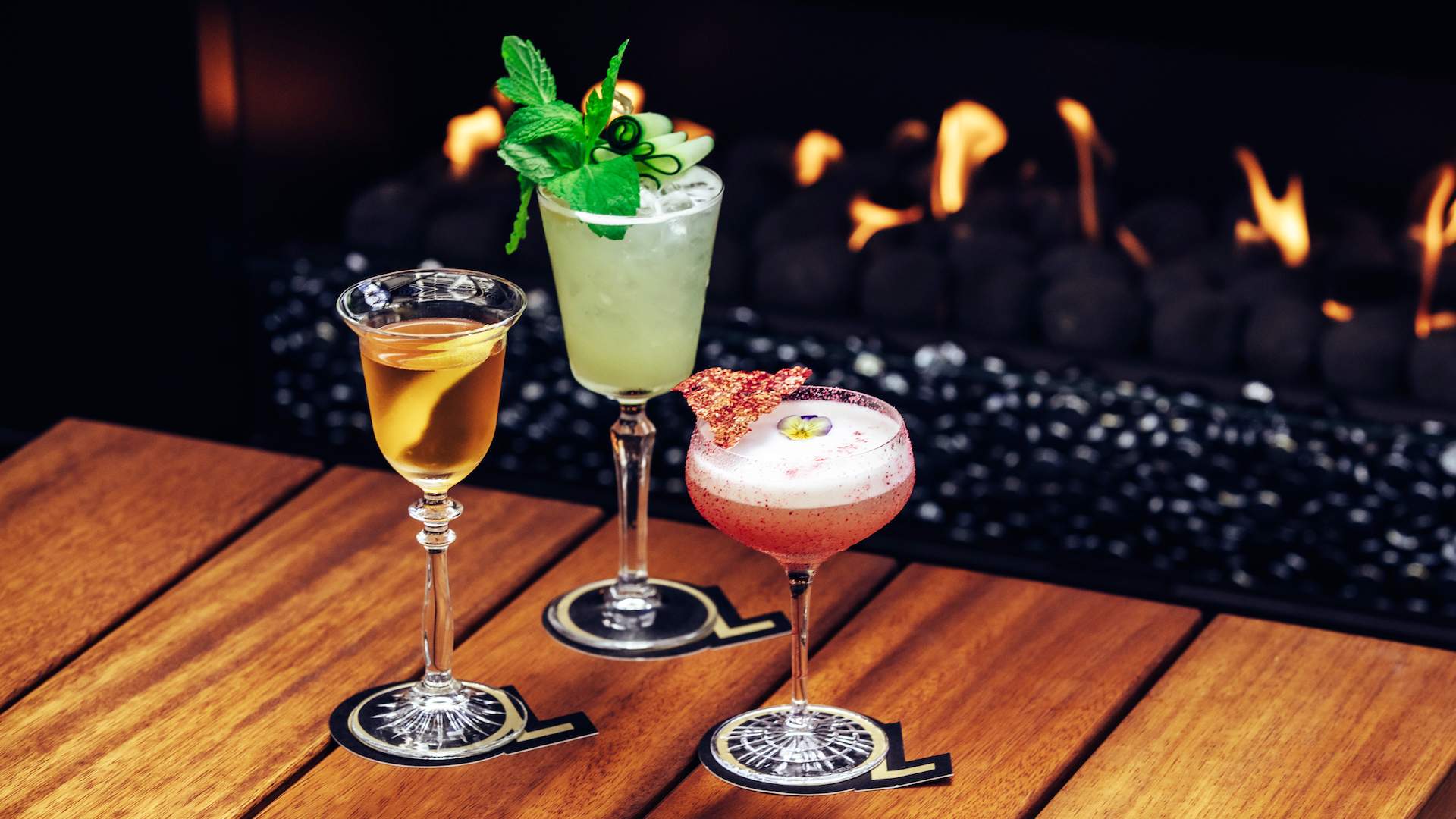 The spirits list is extensive and showcases the wide range of boutique producers found across the country. You could sip on saffron and apple gin from Puhoi, spiced rum from the Bay of Islands, vodka from Cardrona, or 100 percent blue agave by way of Golden Bay. An impressive selection of New Zealand wine is here, too, including two on-tap white options available by the carafe.
Cordis Auckland's executive chef Volker Marecek has also designed a menu drawing inspiration from New Zealand's culinary landscape. You could graze over the charcuterie and cheese board, or work your way up and down the country through dishes like Wairarapa lamb ribs, Cloudy Bay clams served with apple and curry, or venison meatballs from Hawke's Bay. The dessert selection features a baked cookie skillet and, of course, a version of the pavlova.