ARTS & ENTERTAINMENT
Five Emerging Australian Fashion Designers You Need to Know
Mercedes-Benz Fashion Week Australia wrapped up last Friday after showcasing the best of local fashion design against the backdrop of Sydney Harbour.
Mercedes-Benz Fashion Week Australia wrapped up last Friday after showcasing the best of local fashion design against the backdrop of Sydney Harbour. Noticeably absent this year were big names Lover, Josh Goot and Dion Lee, as well all as our well-shod friends from across the ditch like Kate Sylvester and Stolen Girlfriends Club, but often it's the emerging designers who put on the most impressive shows.
To celebrate five days of more laser lights and short shorts than you could poke a complimentary bottle of San Pellegrino Aranciata at, here are five exciting local labels to familiarise yourself with immediately.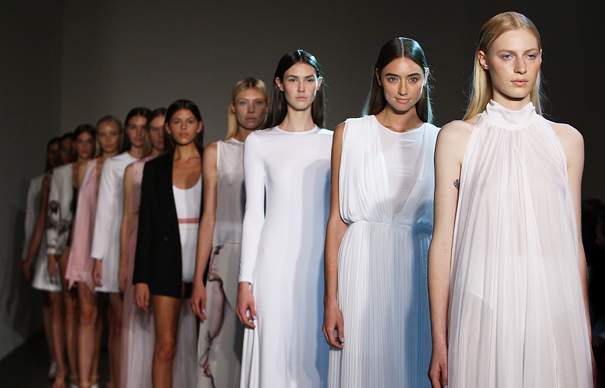 To say rising cool kid Michael Lo Sordo's show at The Apollo was highly anticipated would be a sweeping understatement. Sydney-based Lo Sordo recently took out the Qantas Spirit of Youth Award for his prodigious grasp of construction, and lived up to the hype with a meticulously tailored collection of soft white shirting, coloured metallic tees and knockout party dresses with graphic prints and gladiator detailing. Buy his pieces at Maubourg, Roots & Wings Design or Adelaide's Chasing Nel.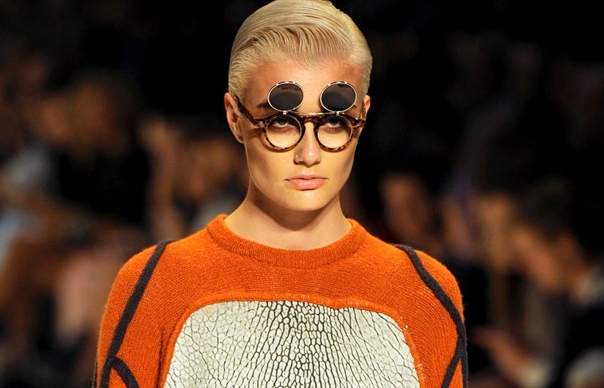 Among the six talented graduates showing at the highly anticipated TAFE show was Kaylene Milner. Milner has just been selected for an internship with Diane von Furstenberg, and it's thanks to this patchwork-luxe collection juxtaposing earthy furs with vibrant colours. The young designer also has a gutsy back story — she was flipping through a 2007 Vogue during a uni lecture when she decided to ditch musicology in favour of whipping up a portfolio to submit to the prestigious TAFE. Previous designers to have made their runway debut at the Innovators show include Dion Lee and Emma Mulholland, so expectations are justifiably high.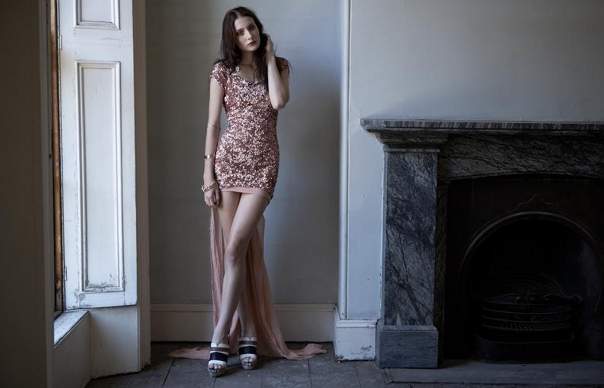 Design duo Edwina Robinson and Adrian Norris staged a confident runway debut which mixed sequins, mesh, fishtail skirts and scalloped micro hemlines — sometimes all at once — without sacrificing the label's nonchalant elegance. Among the many standout pieces was a heavily sequinned mermaid-inspired gown, fittingly anchored by beaten leather boots with the tongue hanging out. Aje is stocked in Desordre in Sydney and Strada in Noosa.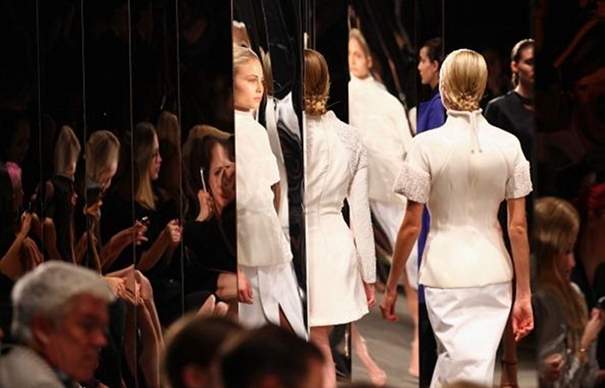 Most 23-year-olds are navigating life one mistake at a time, but Christopher Esber is not most 23-year-olds. The young Sydney designer was one of the standout newcomers at Rosemount Australia Fashion Week last year, consistently proving himself worthy of the hype that has surrounded his collections since he debuted alongside Dion Lee in 2008. Esber's clothing is characterised by minimalist design, meticulous tailoring and luxurious fabrics, and this season he's all about clinical whites offset by delicate sheer fabric.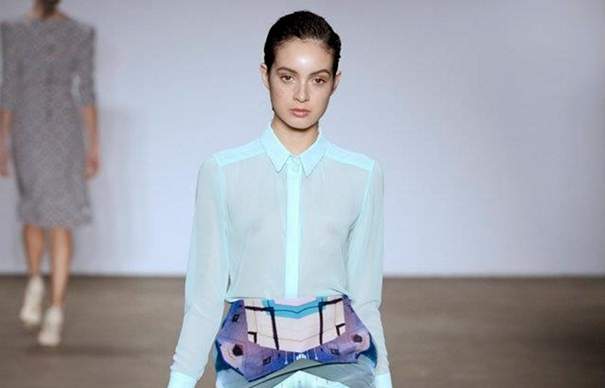 Few things kick of a runway show like a holographic laser light display, but you don't want the theatrics to outshine the clothing. Luckily An Ode To No One designer Adi Setiadi is a sartorial genius. Last year he penetrated a market saturated with digital prints by rendering his own in trippy 3D, and this time he paraded an army of sci-fi bombshells in Tron-esque geometric dresses, sharply tailored pantsuits and silks that rippled like water. Setiadi cut his teeth working for iconic Aussie designers Akira and Nicola Finetti before starting An Ode To No One in 2008, but his futuristic aesthetic is all his own.

Published on May 08, 2012 by Hannah Ongley