Intrepid travellers have been getting down to fishy business in a submerged hotel room off Tanzania's East Coast since November. But now, you can turn the occasional subaquatic sally into a permanent thing. That's right, 144 years after Jules Verne wrote 20,000 Thousand Leagues Under the Sea, underwater homes are officially up for sale.
Meet the H20ME, the brand new undersea residential creation from US Submarine Structures. The structure is comprised of two floors that provide 340 square metres of sunken living space between them. On the top level, you'll find two bedrooms, two bathrooms, an open lounge and expansive skylight-type structures. On the bottom floor, there's a master bedroom, kitchen, dining area, lounge, library and bar for mixing copious Sea Breezes and Salty Dogs.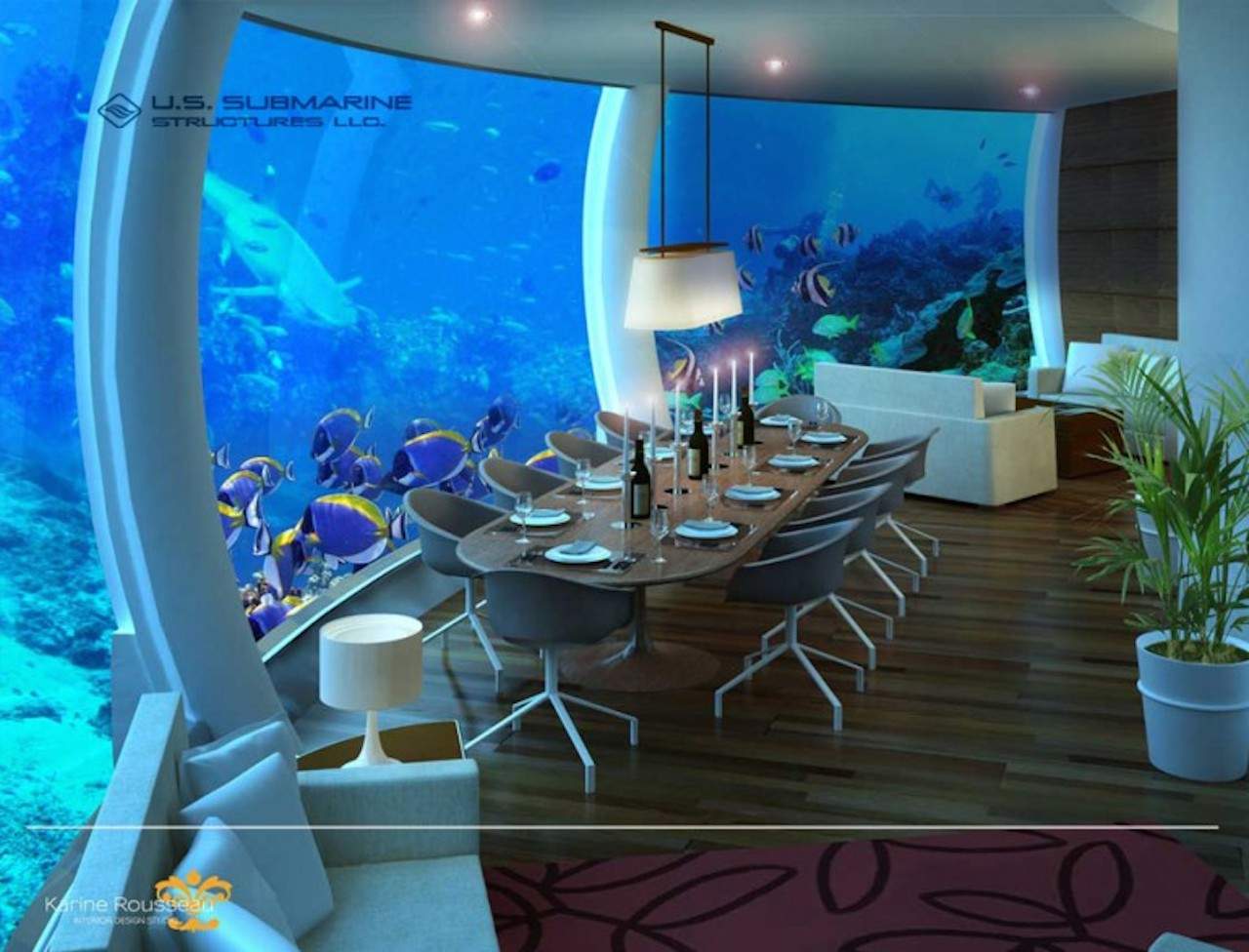 Every ocean-facing wall is made of transparent acrylic panels, kept clean by automatic water jets; you're pretty much backdropped on every side by a live, 24/7 version of Finding Nemo. What's more, the view is kept well-illuminated and busy via an elaborate array of external lights and fish feeders. You can literally populate your view with bait. You can even opt for a seascaping service, through which you can order colourful coral gardens according to your taste. Yep, that's tailormade ocean views, designed by your lucky, lucky self.
Where exactly in the world you take up residence in your H20ME is up to you — and most likely the government who owns your chosen seabed. The only specification is that it must be built between ten metres and eighteen metres below sea level. Access is attained through a private pier connected to either an elevator or a spiral staircase and the dwelling is fixed to the sea floor with bolts and struts. Air pressure is maintained at the same level as that found on land — so there's no need for decompressing every time you pop out to the shops to replenish your dwindling caviar supply.
The only catch (zing) is the H20ME will set you back a cool $10 million. Start saving those dubloons.
Via Gizmag.
Images: US Submarine Structures.
Published on September 09, 2014 by Jasmine Crittenden