DESIGN & STYLE
Converse Unveils the Chuck Taylor All Star II
Converse are updating the Chuck Taylor All Star. And this time it might actually be comfortable.
Chucks: for a long time, it seemed like every second person had a pair. There have been different colors, patterns and materials, but there has never been a significant redesign of this ubiquitous shoe. Or at least there hadn't been – until now. On July 28 Converse is officially set to release the All Star II, a brand new iteration of their classic Chuck Taylor All Star.
It's about time, too. As iconic as they may be, Chucks aren't historically the most comfortable shoe to actually wear. Walk any significant distance in them and your feet tend to feel like a combination of white noise and the burning sensation of the sun. Thankfully, it would appear Converse has been listening to our complaints. You won't hurt your arches with the new All Star II, which uses Nike Lunarlon cushioning to make it feel like you're walking on a fluffy cloud. The shoe will also feature a more "breathable" micro-suede lining and a padded non-slip tongue.
At the end of the day though, while the guts may be different, the outside remains more or less the same. Converse is keeping the familiar rubber toe, All-Star patch and matte eyelets, albeit with a few minor enhancements.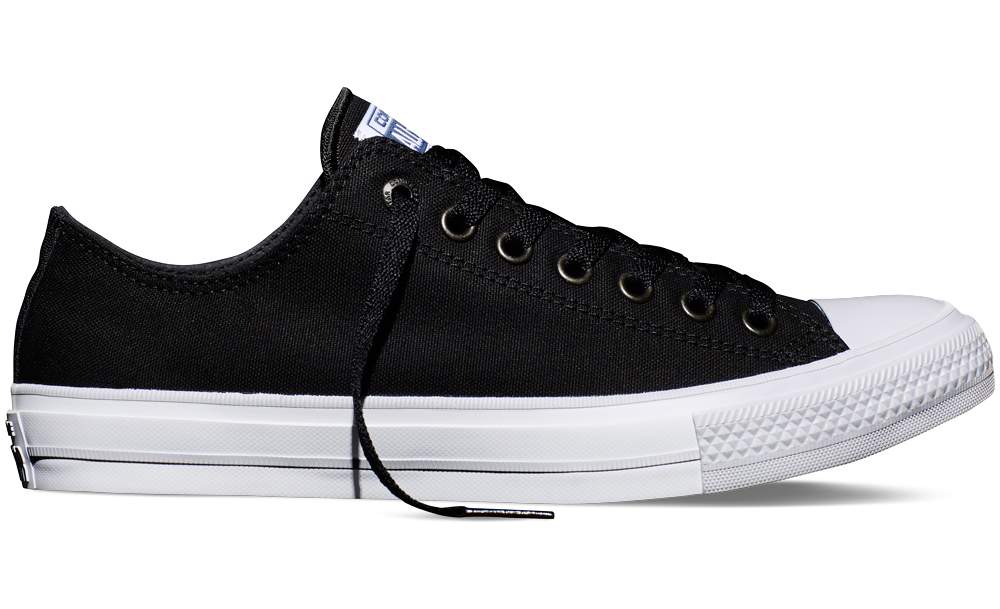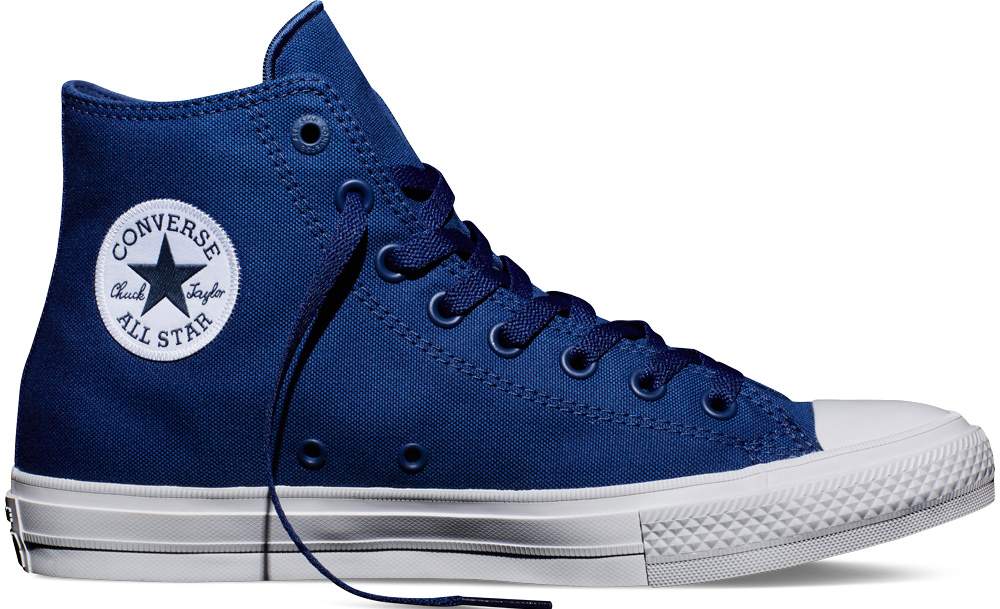 Moreover, classic Chuck-lovers don't need to worry: the All Star II isn't replacing the original. Rather, it's an addition to the family. Unlike its predecessor, there are only four colours available for the limited initial run (black, blue, red, and white). That being said, don't be surprised if Converse release more versions of this new shoe after the first run has ended.
Published on July 24, 2015 by Kimberley Mai