DESIGN & STYLE
Fashion News /// The Guilty Ones, Nike Tech Pack, Karen Walker + Win an Assembly Label Wardrobe
Fashion News /// New Zealand Fashion Week, Karen Walker at NYFW, Flat Shoe Trend, Nike Air Max Lunar 1, Nike Tech Pack, Assembly Label, Cheap Mondays
FASHION NEWS /// 16 September 2014
It has been a heavy few weeks of fashion. What with Marr Factory being followed by NZ Fashion Week, New York Fashion Week, and now London Fashion Week blitzing the media, outfits are becoming less and less congruent and the wardrobe is running on empty. To summarise in a few quick words, we have had our very own Trelise accused of racism, Stolen Girlfriends catwalked down the speedway, Taylor Swift wore an ice skating leotard sourced from the 'drobe on the Blades of Glory set, Jennifer Lawrence got naked, Twitter turned full online shop, Princess Kate got knocked up and has promised us an even classier maternity lookbook, Pharrel has gone eco-warrior, Angeline Jolie wore a dress designed by her plethora of children, Cara Delevingne got a tattoo in tribute to a breakfast food, and Kendall Jenner dropped both her last name and the jaws of every NYFW attendee with skill that has come to be disassociated with the Kardashian clan. Phew. It's all go.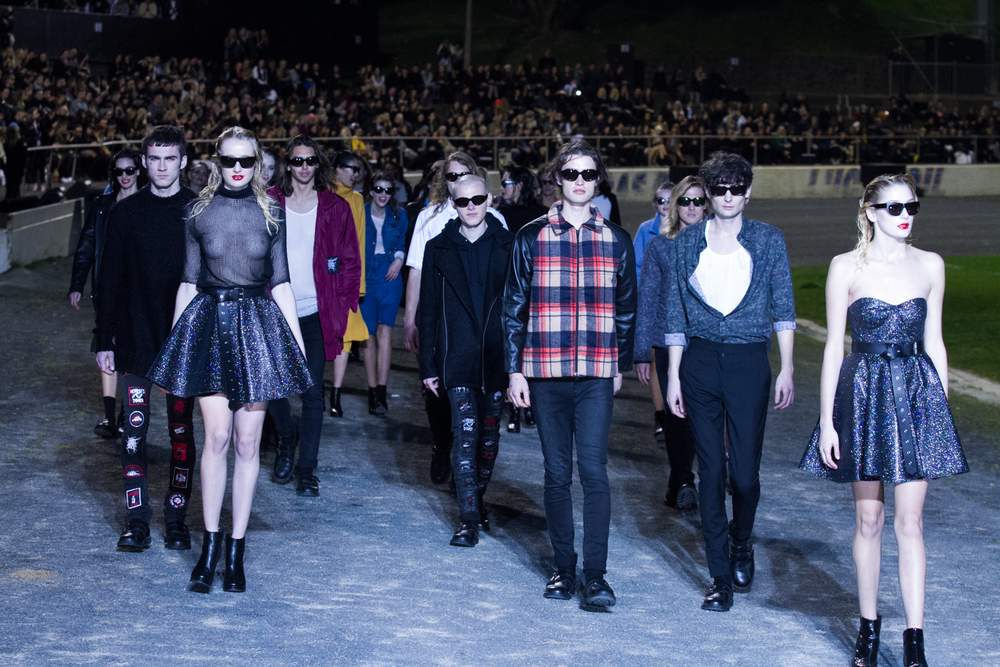 SGF: The Guilty Ones Going Live
Lets backtrack a little. NZFW was real. I could rant about it forever, but instead of installing you with a serious case of post-event FOMO I'll just hit you with the highlights. I know you've already heard about the Stolen Girlfriends Club show. It was at the Western Springs Speedway and the field was covered with Minis. Their Fall/Winter '15 collection is called The Guilty Ones and it exudes the grunge/chic for which SGC is known and loved. But this time the collection is also inspired by utilitarianism and David Lynch's Twin Peaks, one of the must-see television series of the 90's featuring the FBI. The collection is set to go online soon, and I have a hunch the whole line will sell out faster than the Beyonce and Jay-Z tour, so get in quick.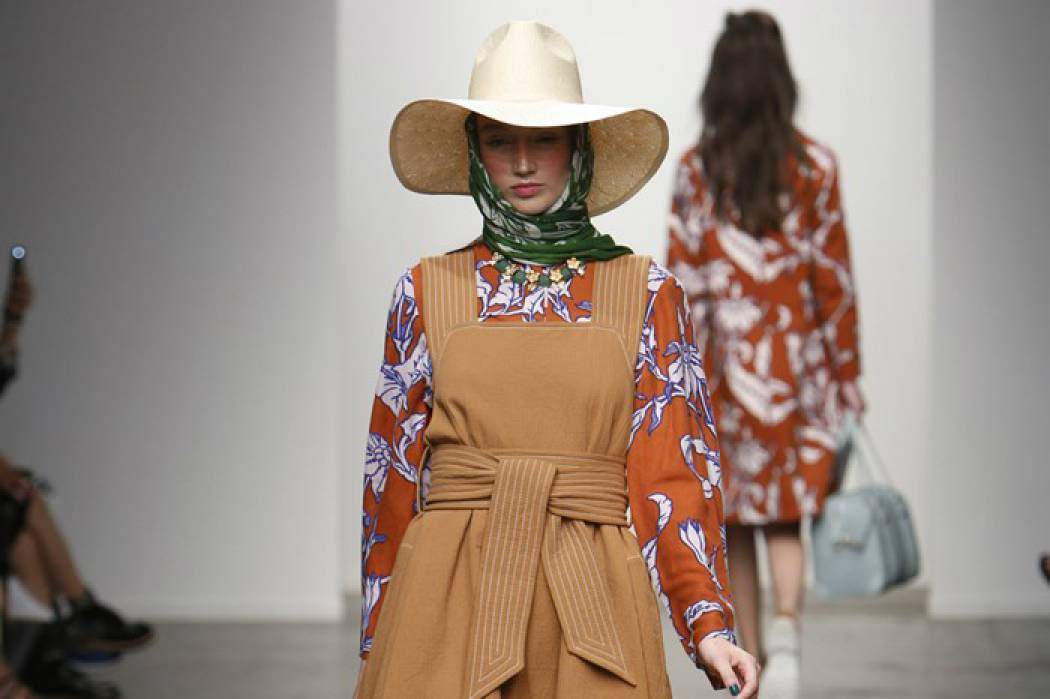 Karen Walker at New York Fashion Week
An obvious absence from the NZFW scene was local trendsetter and frontrunner in the industry, Karen Walker. We are going to forgive the truancy due to her pretty valid excuse of showing at New York Fashion Week instead. And kicking some serious ass there too. Her spring/summer 2015 collection is labelled Garden People, and was inspired by the English countryside, specifically the photographic stylings of British photographer come gardener, Valeria Finnis. Pinafores, overalls, gingham and suede come together in a strong collection of high class, yet casual attire. As always, the line is entirely functional yet flamboyant. Busy scarves under brimmed hats is a trend that I really hope makes it from the shows to the shops. You're rad Karen Walker. We will claim you along with Lorde and pavlova and all other good Kiwi things.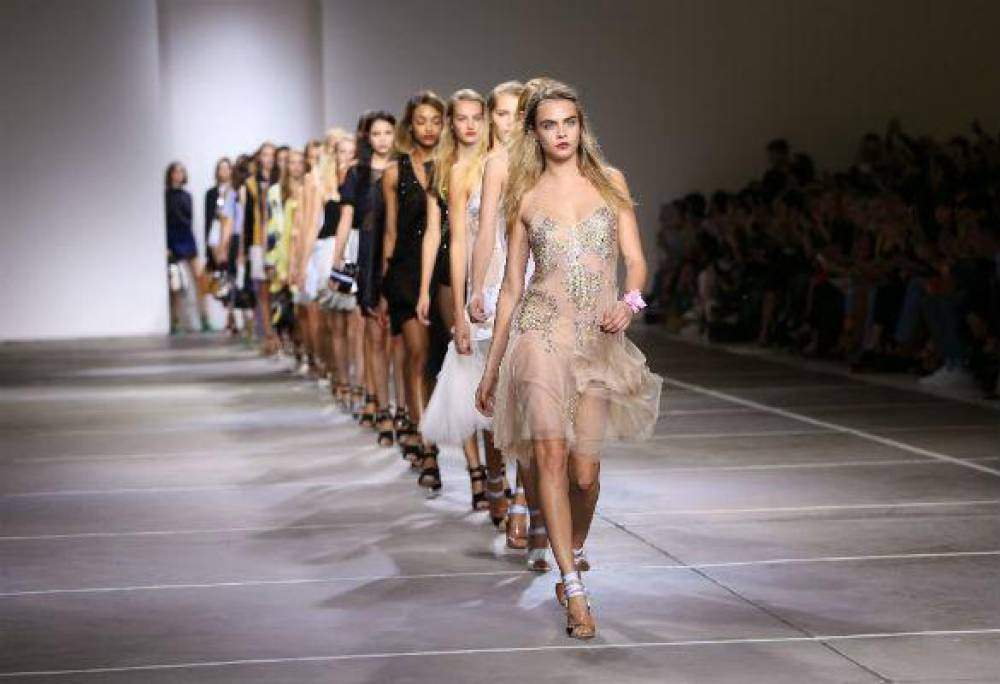 If you've started paying a little more attention to Topshop in anticipation of the new store opening in Auckland later this year, then you would've seen their latest collection strutted down the British catwalk by Cara Delevingne and Jourdan Dunn. Although the word 'unique' doesn't exactly spring to mind when one considers the Topshop brand, their show was certainly different from anything Topshop has done before. Designed by Emma Farrow, the collection's highlights included a nude, almost ballet-inspired sheer dress adorned with a beaded pattern. My pick is that every girl in the country is going to be fighting to get their hands on it as soon as the new Queen Street store opens its doors.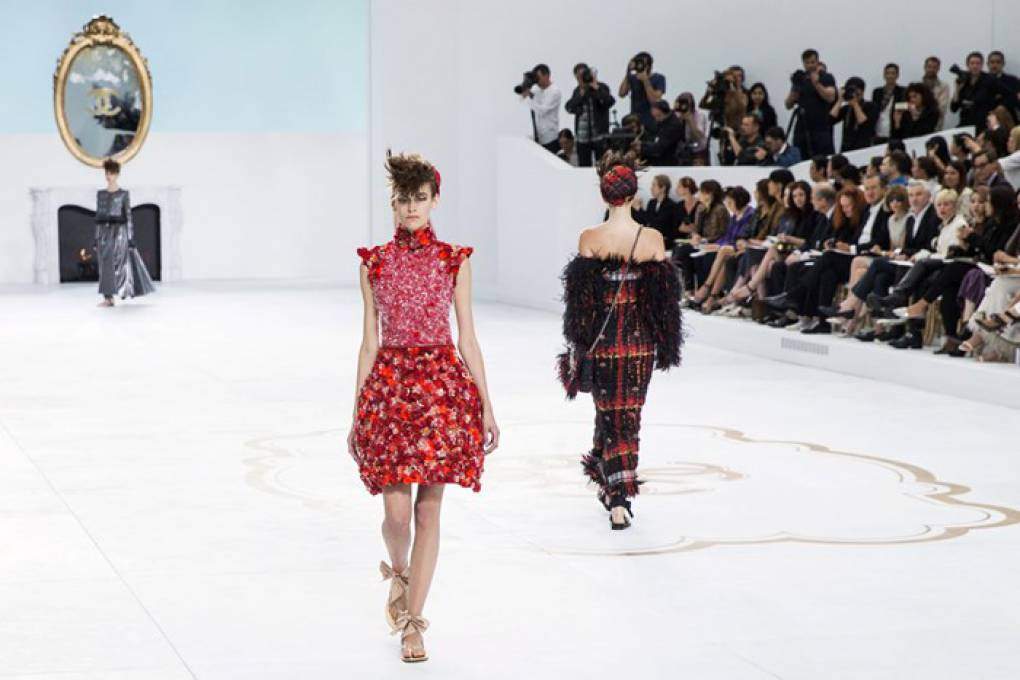 Trending at Fashion Week: Flats
Another Fashion Week trend that would do well to transcend the supermodels to the streets, would be the preference for flats over those nasty skyscraper heels that have dominated the runway since forever. Karen Walker did it, Karl Lagerfeld did it, and even Victoria Beckham (yeah, remember how she did pregnancy in heels?) are all singing the praises of flats. It might've been thanks to the sneaker revolution this winter, but now it would appear that this summer is all about heel-less sandals. Can't you just hear the happy sighs of female feet the world over?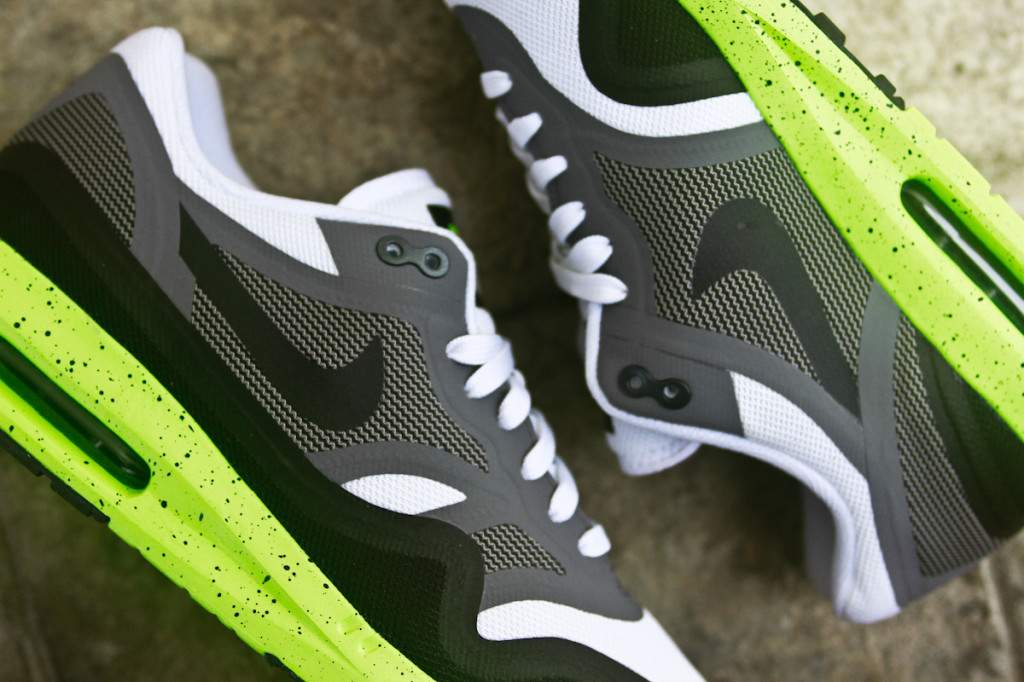 Nike Air Max Lunar 1
Speaking of happy feet, Nike is dropping their Air Max Lunar 1. The iconic label is using brand spanking Lunarlon technology to reinvent their 27 year old design. That age old saying "if it aint broke don't fix it?" Well the classic Visible Air that graced the world with its presence in 1987 certainly wasn't broken, but Nike has gone and fixed it anyway. The shoe offers ultimate comfort with foam cushioned support systems that respond to the shape and movement of the wearers' foot, whilst remaining lightweight and flexible. The sole is the star of the show (and shoe, ha) and to highlight this fact, the bottom of the sneaker is illuminated in neon which work as a contrast against the grey/black colour palette of the rest of the design. I want them on my feet.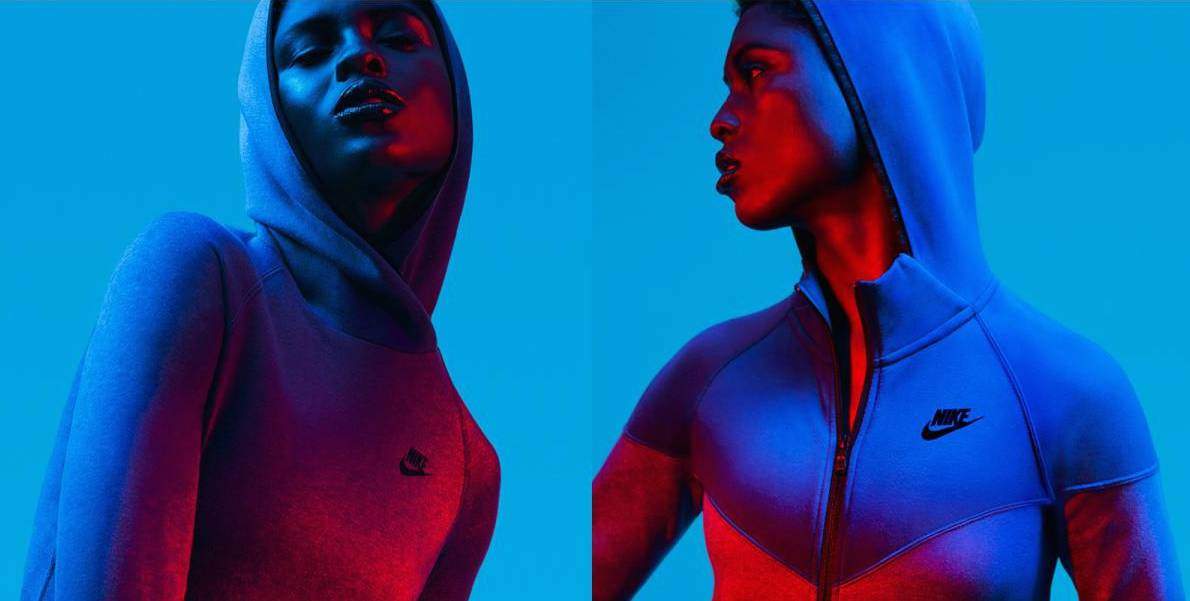 Nike Tech Pack
Nike has also outdone themselves with their latest Tech Pack Collection. Whilst the thought of donning fleece might have you shuddering with days of matching polar fleece pyjamas past, our favourite sports label has managed to make the fabric cool again. Nike Tech Fleece is a reimagined version of the material, promising comfort, style, practicality and flattering lines. The latest Tech Pack style includes a Butterfly jacket for the ladies, which juxtaposes contrasting proportions, with oversized hoods and fitted cuffs, topped off with an asymmetric zip. For men, Nike has sketched up a wind runner which is a redrafted version of their 1978 classic jacket. The latest design combines the timeless water-resistant coat with new technology to bring their former runners' wardrobe staple into the now.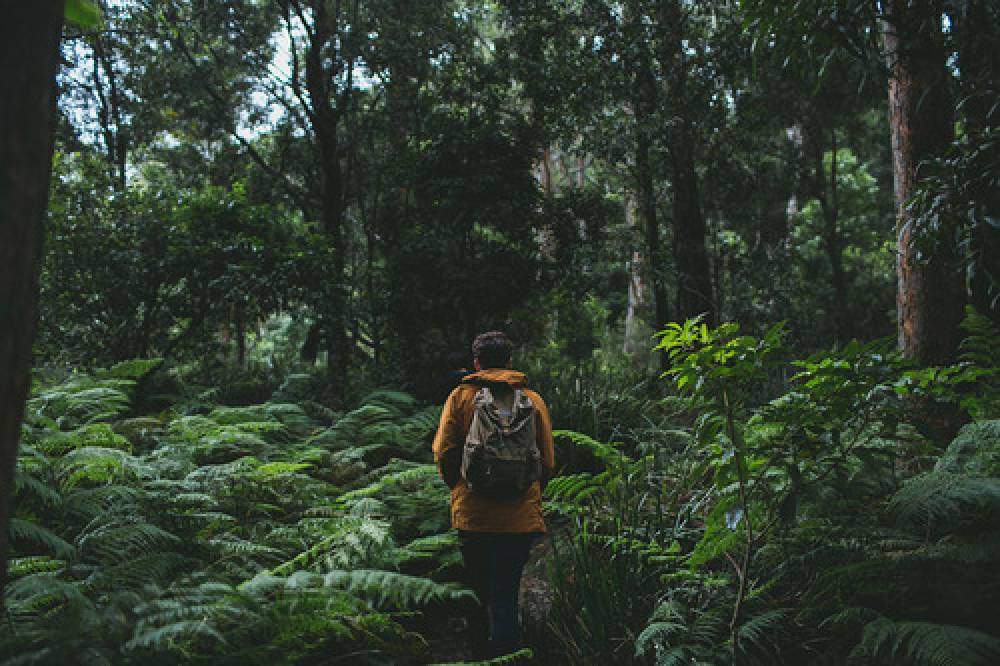 Win $500 Assembly Label Wardrobe
And if the latest Nike gears isn't enough for you, or if your budget won't allow that splurge, then we can help you out with a $500 Assembly Label wardrobe. The menswear line has been going from strength to strength since its inception in late 2011, and the brand's latest drop, labelled August Collection, is no exception to this rule. The line aims to embody the essence of the outdoors and that restless sensation to escape from one's hometown and travel the world. TheTiger Beer  range has that whole 'worldly traveller' feel to it, although from the fine detailing and styling behind the initial theme, you know you're looking at good quality apparel. Thanks to Tiger Beer and Assembly Label, you can win a $500 revamp of your entire wardrobe, head over to Fortune Avenue to enter.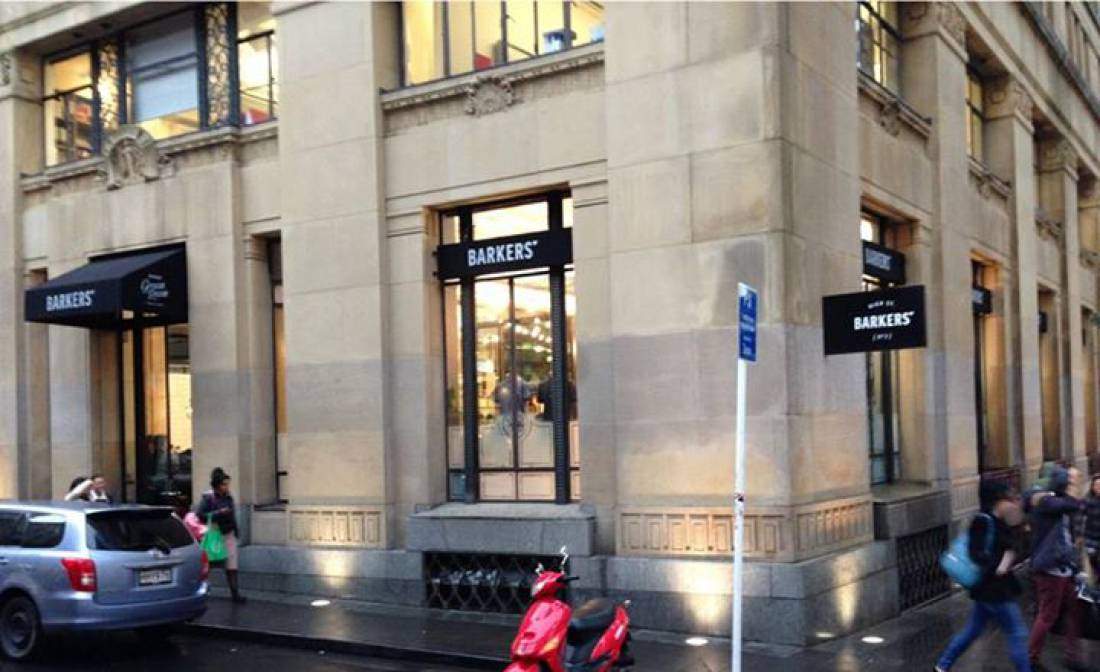 Barkers No 1 High Street
From its humble beginnings as a menswear boutique under Auckland's Victoria Street car park, Barkers has grown into a household name in the fashion industry, boasting 26 stores across the country. Their latest flagship has taken over the sweet spot at No 1 High Street, and the place is impressive. The shop has this wicked Chicago prohibition vibe that'll make your shopping expedition feel more like an illicit venture into a 1920's speakeasy for a forbidden bootleg. The company already has a pretty generous following thanks to their impeccable style and reliable quality. Whether you're already a Barkers aficionado, or if you're a newcomer to the brand, their new setup is definitely worth a browse.
Published on September 16, 2014 by Diana Clarke