DESIGN & STYLE
Nike Releases Tech Hyperfuse Windrunner
Nike's newest lightweight, breathable, durable collection.
Minimalism is so in right now. For proof just ask King Alexander. I'm not talking about that old Greek bloke who took over half of Europe. I mean the true King: Alexander Wang, King of Minimalism. The designer is a loyal Nike fan, admitting that "Any style that Nike makes… [he] pretty much needs to have." And it appears that his appreciation for Nike is not unrequited.
Nike's latest Tech Pack Collection embraces Wang's minimalistic flair, as the new design focusses on removing any bulkiness and unnecessary baggage from sportswear, and focusses on delivering three core benefits; lightweight, breathability and durability. Nike has used cutting edge Hyperfuse technology to simplify the design, using ripstop fabric, taped and bonded seams, and reverse zippers. These features help to decrease the weight of the sportswear whilst keeping them cool and comfortable.
Despite paring back the design, Nike ensures that the collection doesn't become bland by styling the sportswear in two different colour palates. Wearers can either opt for  monochrome or a vibrantly multicolored tone. Either way looks pretty awesome.
Whether you hail King Alexander, bow down to Nike the sportswear God, or think that both of the fashion royals are pretty great, then you'll be wanting to check out the Nike Tech Pack Collection. The whole line has just been launched online, and the Windrunners will be available in New Zealand stores on May 1.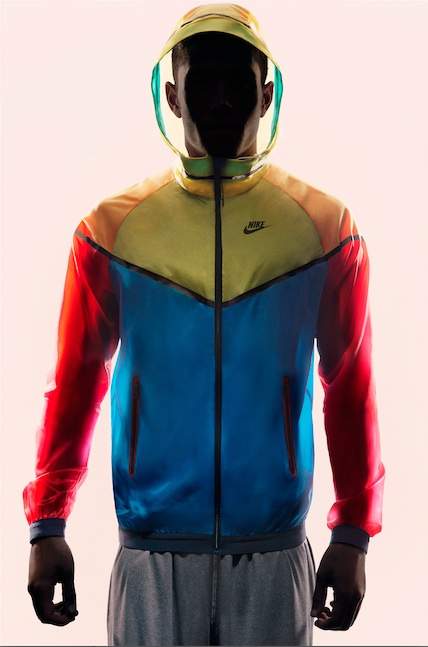 Published on April 27, 2014 by Diana Clarke