Being a retro-lover, I get embarrassing amounts of excited when I see the 'vintage' signs. I prepare my bank account for a beating, and I let my stomach know that it probably won't be digesting anything other than potatoes and ramen for a while.
However, when I enter one of these self-proclaimed 'vintage' retailers and am not met with adequate vintage-ness, but rather shabby second-hand Savemart-y-ness, my wallet rejoices and my stomach jumps for joy. But my wardrobe cries. Vintage is not a synonym for secondhand. Even Wikipedia knows that "clothing from the 1920s to 20 years before the present day is considered vintage."
Therefore, we have compiled a list of what we believe to be the finest vintage establishments in Auckland. With high- and low-end options, the stores on this list promote endless creativity and long hours of delightful rack-thumbing.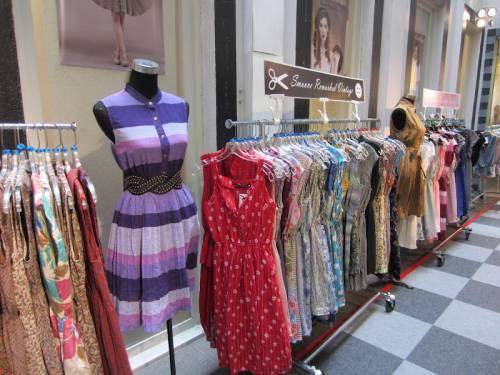 Smoove is your typical vintage store. It offers leather jackets, band tees and a wide range of accessories. Definitely worth a look, but that is not what I want to concentrate on here. Smoove's (weirdest word ever, by the way) spinoff line, is called Smoove Reworked Vintage. SRV is a refreshing take on the vintage idea. True vintage pieces that are either past their use-by date or simply not selling, are taken and reworked into new garments. Calm your floral pantaloons, vintage-purists, because the reworked numbers don't lose their vintage-y charm. The new pieces still scream retro, but they have a modern twist and are generally a much better fit than they would have been in their original state.
The end result is a selection of amazing vintage/modern one-offs that suit both vintage-pioneers and high-fashionistas. Smoove concentrates on this method of up-cycling as a way of incorporating creativity and sustainability into the vintage business, with the intention of saving antique garments from the trash. Pretty much any money spent there is money donated to charity… In exchange for clothes. Whatever. That is how I'm justifying my credit card bill.
55-57 High St, Auckland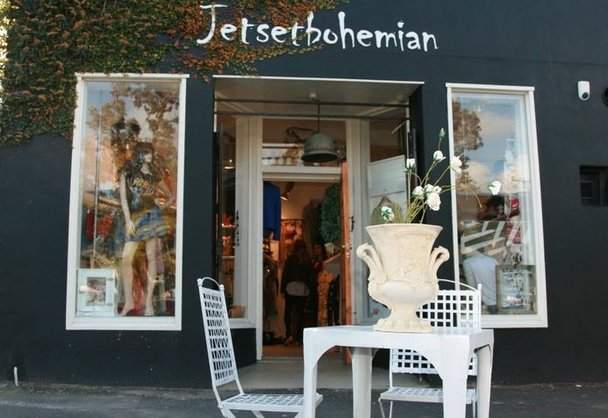 JB is probably the best-known and most-loved vintage store in Auckland. Maybe because its pieces are less avant-garde than the likes of Tango, or maybe because the shop emits cool vibes with its scratchy font and black/white colour scheme. Or maybe because it is just pretty awesome. The racks are constantly being stocked and restocked, so every visit promises new vintage-greatness, and you won't ever be disappointed. Despite being vintage-focussed, each item has also clearly been chosen for the fashion-conscious, so the garments often tie in with current trends.
In saying that, every piece is a unique one-off, so never fear, no one else will be sporting your getup. The place is very reasonably priced considering the pristine condition, and cool-factor of the clothes. You should go there.
35C Surrey Cre Grey Lynn Auckland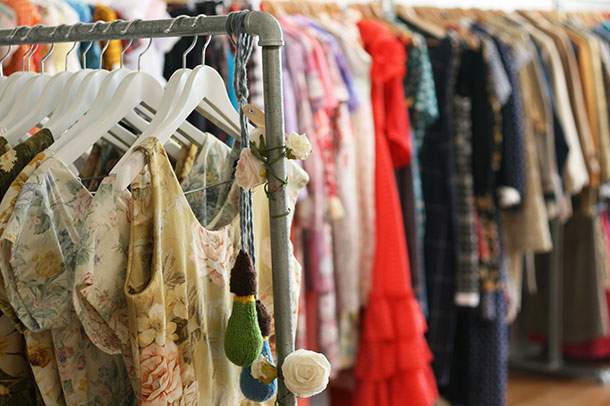 The shop is every bit as cute as the name. And the girls who run the place are every bit as cute as the shop. And the clothes inside are every bit as cute as the girls who run the place. It is just cute, okay? Run by best friends, Rose and Sarah who are self-professed lovers of the quirkiness and charming nature of all things vintage. The shop is supplied by the country's best artists and designers in the craft scene, offering clothing as well as jewellery, accessories, stationery, homeware and even a selection of tea.
The range of clothes is only small, but each piece has clearly been chosen carefully, with their vintage-loving customers in mind. And if there is nothing on the clothing rack for you, you can justify spending all your money on the cutest homeware ever instead. A rabbit nightlight?  You need that in your life.
225 Karangahape Road, Auckland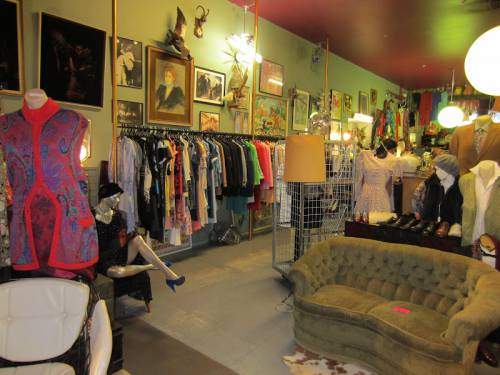 Tango is High Street's best kept vintage secret. The product is high-end and often so incredibly vintage that one could not wear it on the street without being asked whether they do acrobatics or walk the tightrope. The owner is amazing and a true vintage-addict, so if you've got any questions about vintaging (the word vintaging should definitely be a thing), then he is your go-to-guy.
He seems to know the background to every piece in-store and offers the information up willingly, so that you can impress all your friends with your new outfit's autobiography. He also told me that Tango is commonly used by costume-sourcers for TV, film and theatre productions, so you might spot some of their best vintage pieces onscreen.
55 Little High Street, Auckland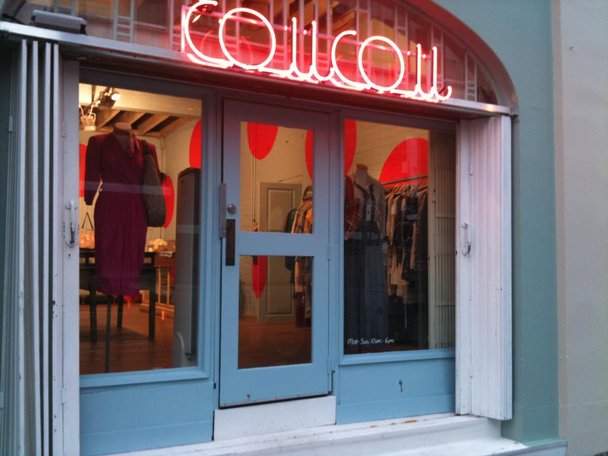 Sorry boys, you're out of luck here. Britomart's cutest of the cute Coucou Boutique is ladies only. And when I say ladies only, I mean it is a womanly wonderland. If you're on a quick browsing trip, do not enter. I repeat, do NOT enter. The place deserves a thorough investigative, analytical and economical shopping mission. Everything is pretty. The fabrics are pretty, the accessories are pretty and the shop is pretty. And all of this handpicked prettiness is entirely vintage, sourced from all over the country. The racks are teeming with a range of one-off numbers from well known labels like H&M, Zara, Topshop and ASOS.
Their website means that you can shop online if you are so inclined, but I recommend getting to the shop and going through the racks yourself. Definitely the best way to kill a day in Britomart.
30 Customs St East, Auckland,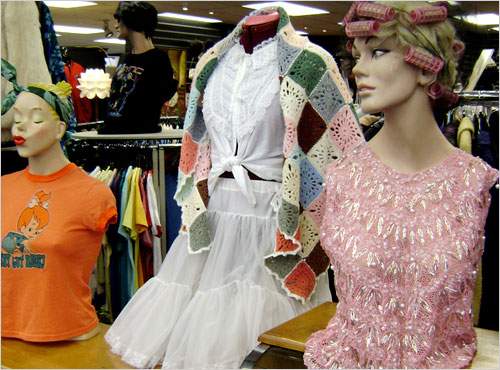 You know that Real Groovy shop on Queen Street? It sells music and books and games and stuff. Well if you didn't know about it, now you do. Go there. Especially if you are a vintage-guru. They consider themselves a vintage department store. Their stock is always changing, and includes gems from the 1920s to the 1980s.
The range is massive, with American western vintage, to mod, to disco, to amazing retro evening wear. You'll need a few solid hours of rack-trawling here, but you wont find any secondhand tackiness, in fact, a lot of the Peachy Keen stock is brand new vintage-wear. On top of this, the place is home to New Zealand's most popular corsetry. They make corsets to order, which is pretty awesome, because who wouldn't want a custom-made corset in their wardrobe? How very Pride and Prejudice.
438 Queen St, Auckland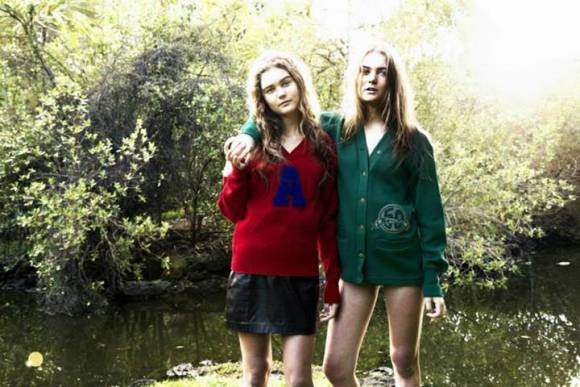 Most of the time, Dead Man Vintage is an online store. But every now and again they do a pop-up, and when they do, I recommend you get in quick. DMV sources largely from LA and handpicks quirky, American-inspired one-offs that are always in good condition. The inspiration behind their vintage approach, as opposed to a regular retail boutique, comes from eco-consciousness. They consider themselves an ethical fashion alternative to mass production, and the unique coolness of their clothing is just a happy by-product of their environmental mission.
The store admits to searching high and low, and experiencing all the familiar hard yards of vintage shopping, including the uncontrollable sneezing fits and the trawling through racks of rubbish-sack-esque threads to find their gems. Menswear, womenswear, kids-wear and accessories, DMV has all the vintage gems without the hustling and rack-ravaging that inevitably accompanies vintaging.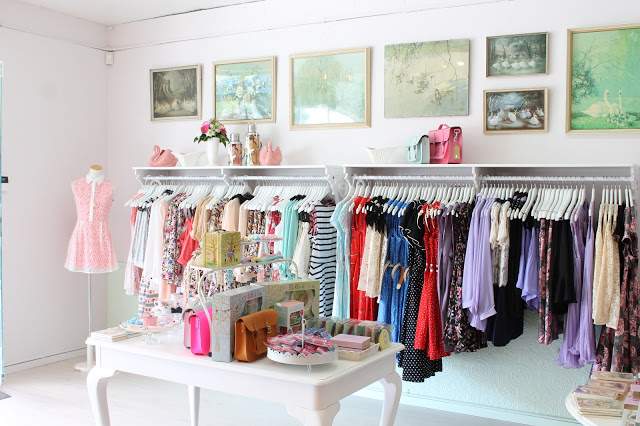 Yes, I do realise I have already said the word 'cute' way too many times in this article. But seriously. These places are just so cute. This shop is pastel-coloured, floral-wallpapered and it has a tiny dog called Frankie that is always game for some cuddles. Cute. Ruth Garden (seriously, even her name is cute) is the shop owner, who opened the doors in 2010 inspired by her own nostalgia and love of vintage. She curates the shop herself, and her taste is impeccable. If you are more into rocker-style, or western style vintage then this is not the place for you.
Yellow Brick Road features all things girly and pretty, so flippy retro dresses are in abundance, as are feminine vintage prints. Also, if you are shopping for a vintage-lover, then the place has a heap of gift ideas and knickknacks straight from the yesteryears. Even if you're not shopping vintage, check that dog. Cutest.
158 Ponsonby Rd, Auckland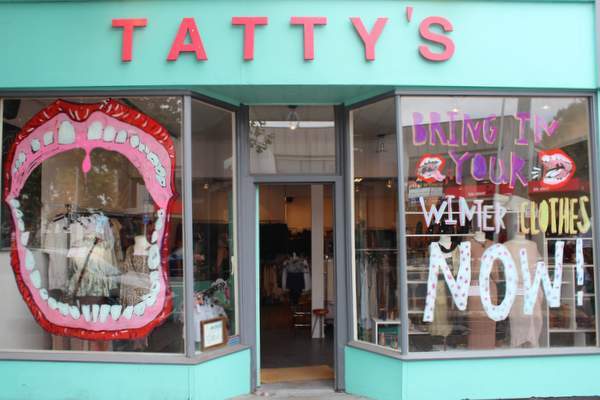 Tatty's is not exclusively a vintage store. They sell modern clothes too, and pretty great ones at that. Time and time again I have found high-end designer beauties on their racks, and bought them for a steal.  But I digress. We are here for vintage, and vintage alone. Amongst the modern-ness at Tatty's are some vintage beauties, but you've got to search for them. Sometimes they dedicate a section to vintage, when they have enough in stock, but otherwise you'll have to sift through the recent fashions to find your vintage-y numbers.
What's more, Tatty's will sell your old vintage (or un-vintage) gear on your behalf, and pay you half of the selling price for them. That way you can use the money to add more vintage-ness to your wardrobe. Or, you know, spend it on other, less important things like your car registration.
47 High street, Auckland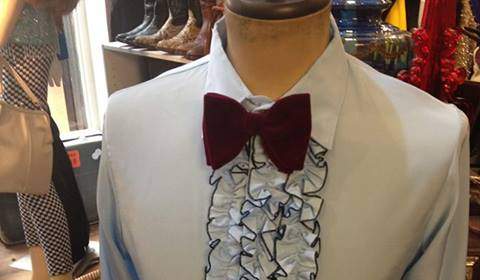 I wouldn't be doing vintaging justice if I was to leave out some of the treasure troves on K Road. The thing about most of these places though, is that the diamonds are hidden amongst a whole lot of rough. Meaning that you should bring your hayfever meds and an entire pack of tissues, because you are going to be rack-trawling and dust-sniffing all day. The good news is that this shop has everything. Men's, women's, accessories, shoes and even a few knickknacks thrown in for good measure.
It is my pick of the St Kevin's Arcade bunch solely due to the fact that the clothes are more vintage than simply secondhand. There is definitely an Americana theme going, and the place is packed out with retro prints. Vixen is a lot kinder on the wallet than some of the other places listed, probably as a result of the clothing being far less flamboyant than those found in Smoove or Tango. Probably best for those who lust after vintage but have already maxed out their credit card for the fourth time this year.
179 Karangahape Road, Auckland

Published on June 05, 2014 by Diana Clarke