DESIGN & STYLE
Apartment Gardening Goes Large with Grove Labs' Personal Kitchen Farms
The grow-your-own solution for non-green thumbs.
I love the idea of growing my own food. The problem is, I'm one of those people who only has to look at a plant for it to turn into an aphid colony. I'm pretty convinced Indira Naidoo is a magician fronting as a journo and gardener of edible balconies.
If you know what I'm talking about, here's some good news. A couple of graduates from MIT (Massachusetts Institute of Technology) have created a personal farm that you can grow in your kitchen. And they know it works because they've already been providing home-grown veg to their college friends.
Named 'The Grove', the farm looks a bit like a trendy hutch. It's actually comprised of plant modules stacked on top of one another. A fish tank is included to provide nutrients. You don't need any soil, because growth happens through aquaponics.
But you do need to know how to work a smartphone. The 'Grove OS' enables users to monitor and control variables such as pH levels, moisture and temperature, as well as buy plants. All you have to do is swipe through and click on any vegetable, herb or fruit that catches your eye.
"Farming — how we feed our growing and urbanising population — is a big problem on so many levels," says Grove Labs CEO Gabe Blanchet. "A fundamental shift in culture enabled by powerful but simple technology, is the solution we, as humans, desperately need." Pre-orders are available online.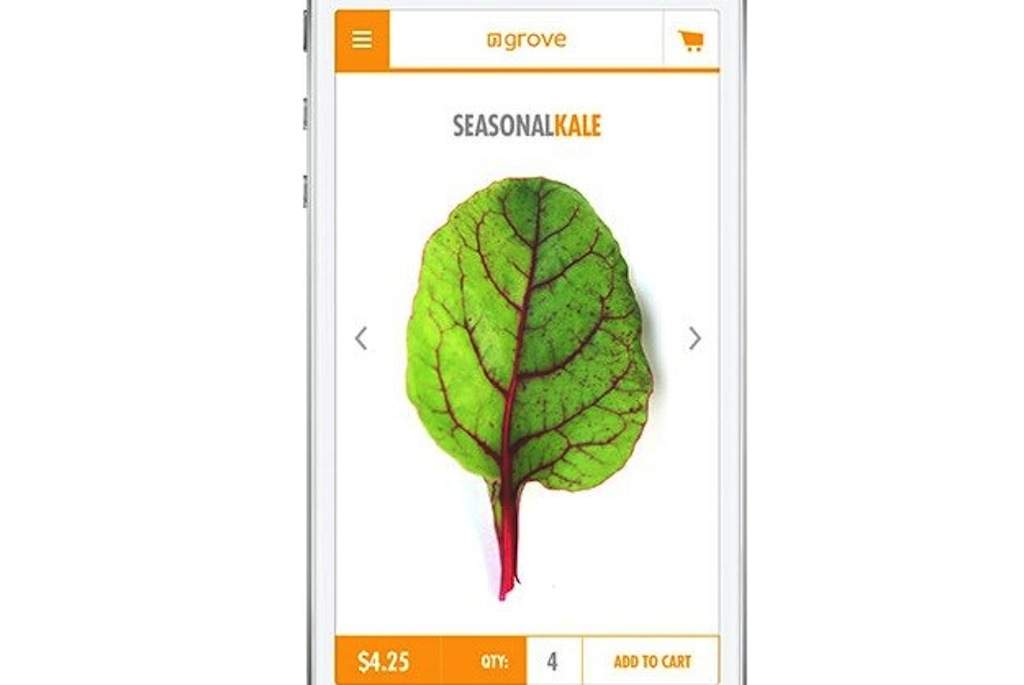 Via PSFK.
Published on April 01, 2014 by Jasmine Crittenden