This Device Can Turn Vegetables into Instruments
Broccoli has gone rockstar.
---
At some stage you've probably picked up an inanimate object to pretend it's an instrument, well those imaginary rockstar visions may soon be reality. Vegetables, cutlery, aluminium foil, and any conductive object you can get your hands on, can now be transformed into a functioning musical instrument with some electronic wizardry from London design team Dentaku.
After successfully raising over $150,000 through a Kickstarter campaign, Yuri Suzuki and Mark McKeague, have brought to life their "all-in-one musical invention kit" dubbed Ototo. Using its 12 touch keys, some sensors, alligator clips and imagination, Ototo can turn any given conductive object into a musical instrument.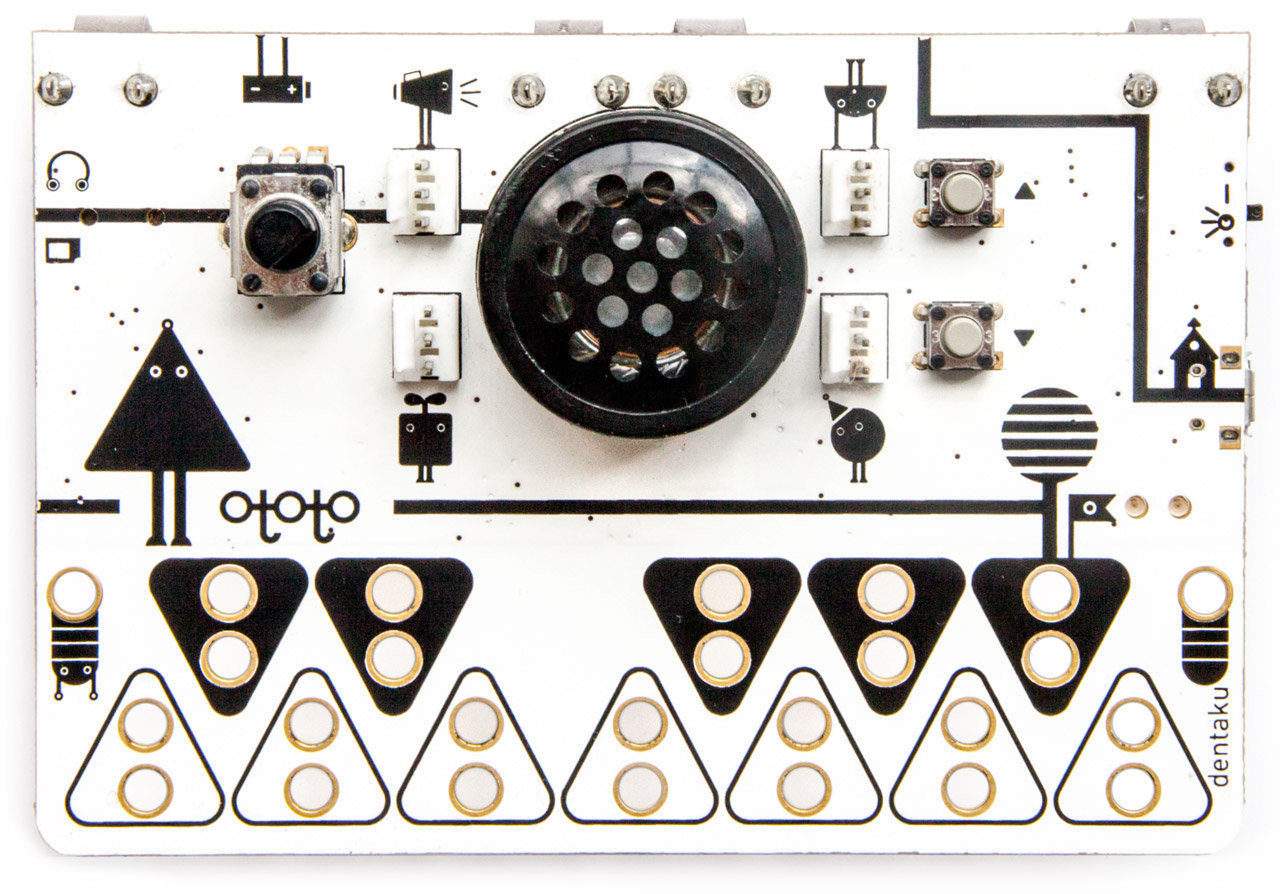 Each touch key on the hand held device represents a musical note, and when you touch Ototo it makes the sound of that note, amplifying it through the onboard speaker. Using crocodile clips you can connect the keys to everyday materials and food and then use them to trigger the notes. Four sensor inputs also come with the device which control the different elements of the sound, one each for pitch and loudness and two that control the texture of the sound. You can also connect a light sensor to control the pitch or create a sound that reacts to your breath.
Check out the introductory video below:

Published on February 12, 2015 by Stephen Heard