DESIGN & STYLE
What to Expect From the New Apple iPhone XS in Eight Water Cooler Bullet Points
It has the biggest iPhone screen yet and a new feature to help up your selfie game.
What to Expect From the New Apple iPhone XS in Eight Water Cooler Bullet Points
It has the biggest iPhone screen yet and a new feature to help up your selfie game.
While those clever kids at Apple may one day run out of ideas, that doesn't look like it's happening anytime soon. The world's first trillion dollar company is clearly putting all that money to good use, unveiling its latest iPhone creations in California overnight.
As always, it has upped the ante, dropping three new phones with a stack of bells and whistles that render your old iPhone X instantly uncool. As well as producing its biggest iPhone screen yet, Apple's ramped up the facial ID tech, unveiled an all-new Liquid Retina display and even engineered a fancy-pants dual camera system.
Here are eight details about the new iPhone XS (pronounced 'ten ess') in dot point form that you can use for prime water cooler convo at work today.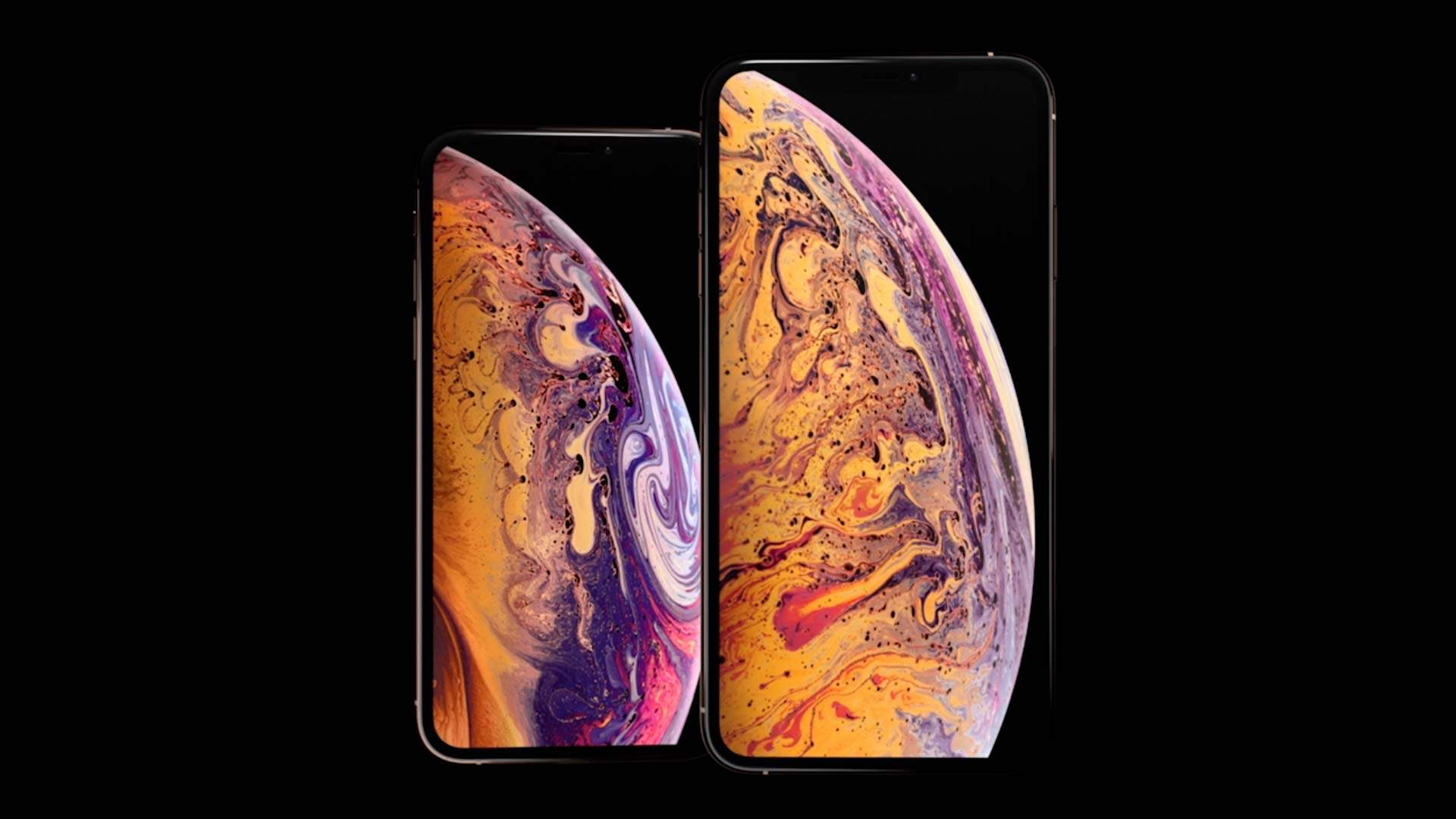 IT HAS THE LARGEST DISPLAY OF ANY IPHONE, EVER
While the iPhone XS' screen clocks in at a pretty healthy 5.8 inches, the XS Max takes the cake with a 6.5-inch display — the biggest ever on an iPhone model. Basically, it makes your iPhone 8 look tiny by comparison. Team that with the highest pixel density of any Apple device and colour density to rival all other brands, and you've got yourself some pretty good on-phone video viewing.
THERE'S A SWAG OF NEW COLOURS TO CHOOSE FROM
That's right, folks — things are getting extra colourful in Apple town. Alongside the usual black and white, the XR (more on what this is later) is also available in bright blue, yellow, red and coral. The iPhone XS and XS Max keep things a little tamer, in space grey, silver and Apple's first plain gold-hued edition.
IT'S SERIOUSLY TOUGH , WITH THE MOST DURABLE GLASS EVER DEVELOPED FOR A SMARTPHONE
If broken phone screens are the bane of your existence, then the new iPhone XR was pretty much made for you. Boasting the most durable front glass display ever seen in any smartphone, it's precision-fitted, water-resistant up to one metre for 30 minutes, and laughs in the face of those coffee spills.
IT HAS PORTRAIT MODE ON THE BACK AND FRONT CAMERAS
Get ready to take your selfie game to a whole new level, with the iPhone XS' super high-tech dual camera system. This beauty has portrait mode on both the back camera and the front true-depth camera, with both enabling facial detection and landmarking. What's more, new technology means you can now adjust your snap's depth of field after the photo's taken.
FACE ID IS HEAPS FASTER
Now that we've all gotten used to the idea of unlocking our phones with only our eyeballs, Apple's honed its original Face ID technology, apparently making it faster and easier to use. A swag of new tech has made it even more secure, too, while advanced machine learning means it's smart enough to recognise changes to your appearance.
IT TAKES LONGER TO DIE
In excellent news for those fed up with lugging a charger everywhere they go, the iPhone XS Max is kitted out with iPhone's biggest battery ever, offering up to 90 minutes more battery life than any other phone you've had.
IT'S REALLY REALLY PRICEY
While the points above all sound great, they do, the whiz-bang new XS is gonna set you back a few dollaroos — 1629 dollaroos to be exact. Well, that's the starting price. The cool $1629 will get you a phone with 64GB, but f you want 512GB, you'll need to drop $2199.
BUT APPLE HAS ALSO RELEASED A NEW AND CHEAPER OPTION
It's called the iPhone XR, and in terms of size, it's in between the X and XS, but it's cheaper — $1229 — because it has a single rear camera, an aluminium frame and LCD screen. As mentioned above, it's also available in a heap more colours: white, black, blue, yellow, coral and red. If you this one, though, you'll need to wait a tad longer — it won't be available until October 26.

The iPhone XS will be available from September 21, and keen beans can pre-order from September 14 here.
Published on September 13, 2018 by Libby Curran