ARTS & ENTERTAINMENT
Beacon Festival 2021
Electronic acts by way of the UK, USA and New Zealand will be performing at this one-day waterfront festival.
Friendly Potential's Beacon Festival was one of the last festivals to take place in 2020 before the country was thrown into lockdown. The inaugural edition of the festival saw 3000 dancers take over Auckland's iconic waterfront to catch an international lineup of electronic music.
Returning on Saturday, 27 March, 2021 for its second outing, the openair celebration will feature acts by way of the UK, USA and New Zealand, all performing with a generous dose of fresh ocean breeze.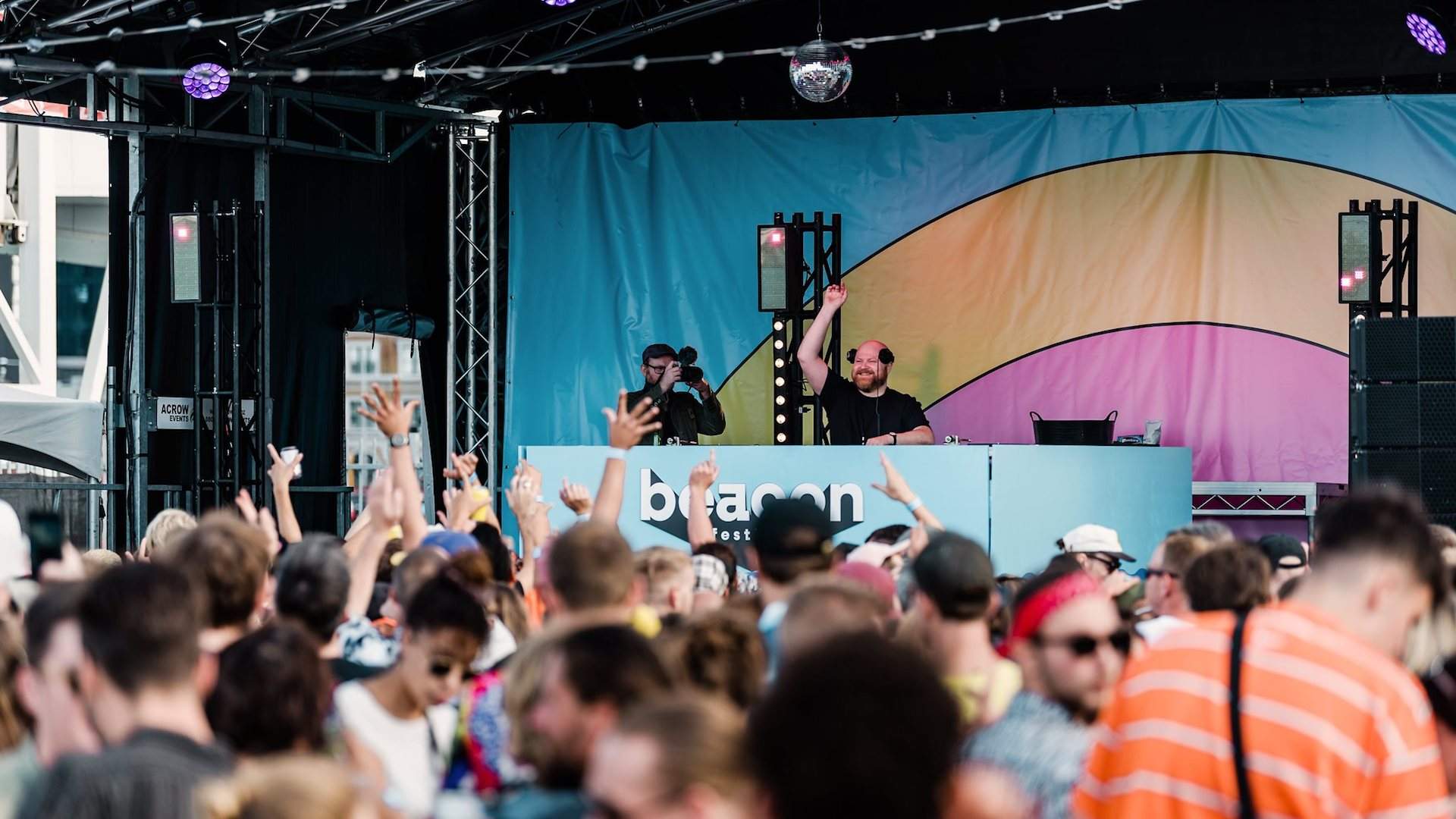 Although the festival landscape has fundamentally changed over the past year, organiser have still managed to cherry-pick some of the most adventurous and renowned artists around. Beacon Festival 2021 will feature the debut New Zealand performance from Detroit disco and boogie hero Marcellus Pittman. Also coming in over international waters for the event will be UK figurehead Ben UFO.
Flying the New Zealand flag will be an exquisite lineup of DJs, selectors and party starters, including Aw B, Bbyfacekilla, Chaos in the CBD, Eden Burns, Frank Booker, Misa and Nice Girl, with more to be announced. Alongside this stellar roster, the festival is inviting broadcasting platform Boiler Room to beam the dance all around the world.
A selection of food vendors will be on-site to keep punters charging throughout the day. Tickets go on sale from 10am Wednesday, 10 February from beaconfestival.co.nz.
BEACON FESTIVAL 2021 LINEUP
Marcellus Pittman
Ben UFO
Aw B
Bbyfacekilla
Chaos in the CBD
Eden Burns
Frank Booker
Misa
Nice Girl
Roza Terenzi
Alice Agnes
Benny Salvador
Diesel
Dylan Biscuit
Friendly Potential DJs
Hugo Jay
Jess Fu
Scarlett
Uber Driver
Vanessa Worm
Images: Beacon Festival, Jinki Cambronero, Dylan Cook.
Food & Drink

Saturday, November 20 - Sunday, November 21

ASB Showgrounds

Food & Drink

Saturday, November 6 - Sunday, November 7

Abbeville Estate